Liverpool announces world leading 'end-to-end' Pandemic Institute
Liverpool is to headquarter the new Pandemic Institute, committed to helping the world prevent, prepare, and respond more effectively to pandemics.
INTERVIEW: Engineering alumnus reflects on his historic Virgin Galactic spaceflight
Alumnus Colin Bennett reflects on how his studies at Liverpool led him to take the journey of a lifetime aboard the Virgin Galactic spaceflight.

Interim-Dean appointed to School of Law and Social Justice
The School is delighted to announce the appointment of an Interim Dean, Professor Warren Barr. Warren, currently the Head of the Law Department at Liverpool, will take over from Professor Debra Morris, who returns to the role of Professor of Charity Law and Policy in the Law Department and will also be co-chair of the University Athena Swan Steering Group.

University of Liverpool academics and alumni named in Stanford University's top researchers list
A study led by experts at Stanford University, which has identified the top 2% of scientists worldwide, includes a large number of academics and alumni from the University of Liverpool.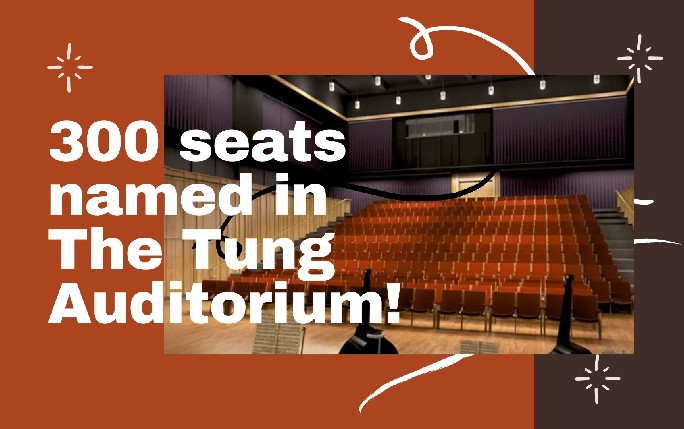 Name a Seat Stories: Celebrating 300 seats named in The Tung Auditorium
The Name a Seat campaign has reached a new milestone with more than 300 seats now named in The Tung Auditorium. The campaign was launched to support the introduction of a new visionary space on campus, the Yoko Ono Lennon Centre which will open its doors to the public next spring.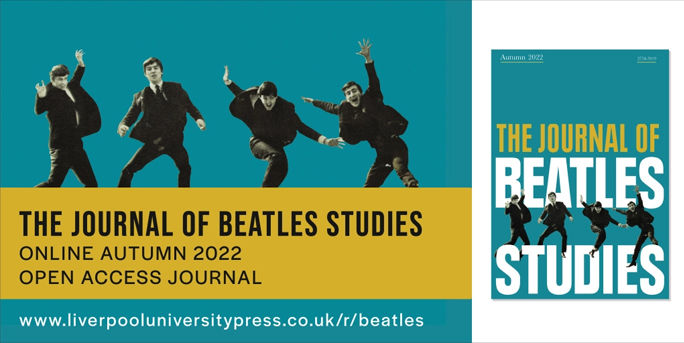 New The Journal of Beatles Studies launches to establish The Beatles as object of academic research
Dr Holly Tessler, programme lead for the University of Liverpool's new The Beatles: Music Industry and Heritage MA, is launching The Journal of Beatles Studies – a brand new open access journal published by Liverpool University Press.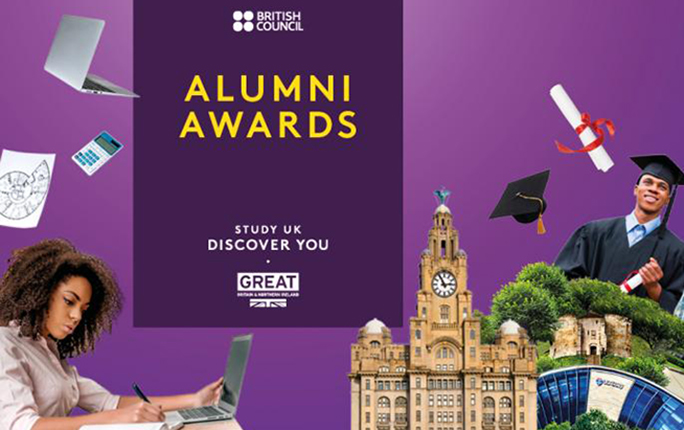 Applications for the Study UK Alumni Awards is now open!
Could you be an award winner in 2021-22? Get ready to share your success with the world. The Study UK Alumni Awards celebrate the outstanding achievements of alumni and showcase the impact and value of a UK higher education.

Alumni memories: The Story of POPeye by Norman Partington
Alumnus Norman Partington (BSc 1967), looks back through the archives on his memories working as a journalist for Guild Gazette, developing the music-focused POPeye column, and his close encounters with the music legends that came to town.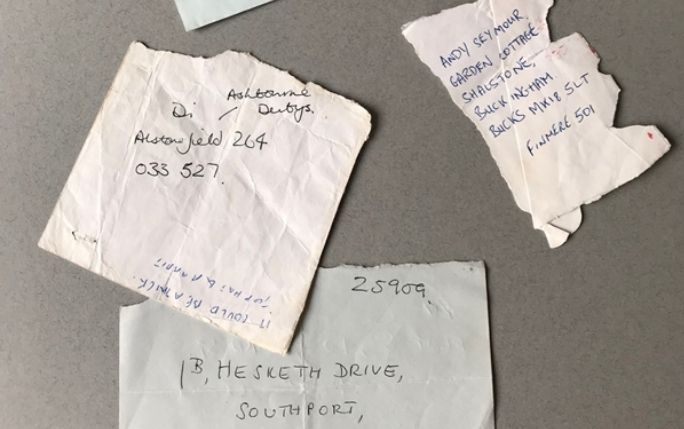 Alumni memories: 'Just Scraps of Paper' by Paul Britton
Alumnus and founder of the 'Carnatic Halls in the 1970s' Facebook group, Paul Britton (BSc 1976), shares his memories of the scorching summer of 1976, photos of the flurry of graduation and life after Liverpool.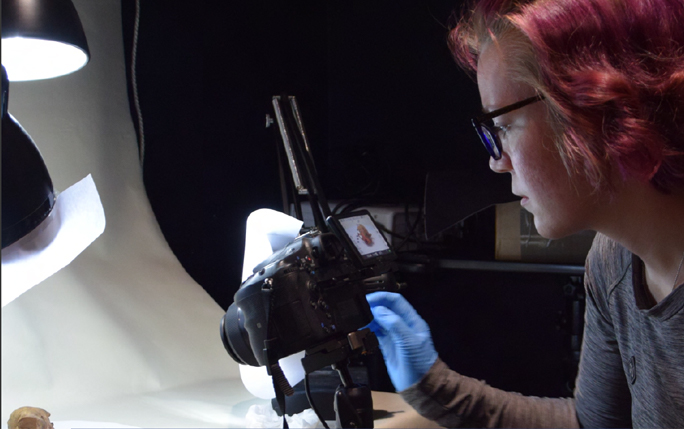 Alumni and Friends Fund supports seven student projects
Thanks to the support from our alumni and friends, this year the fund has been able to make grants to a wide range of projects that have enhanced the student experience during a difficult time.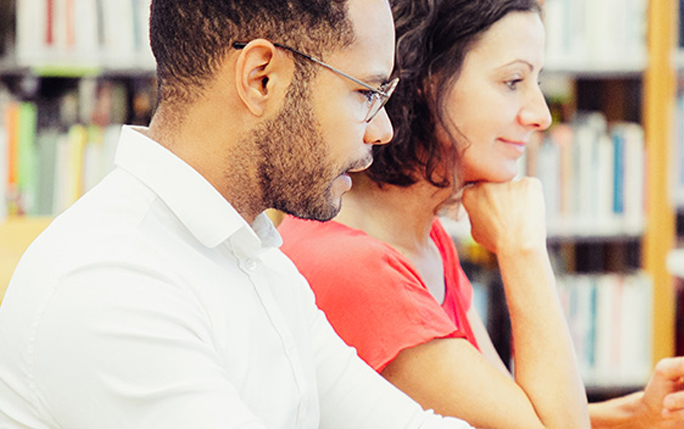 Continuing Education: New Autumn 2021 courses
We are delighted to announce our new batch of blended-learning online short courses, seminars, and workshops for autumn 2021. From Historical Studies, Creative Arts and Science related courses we have an array of learning to suit your interests.

Student wins Santander's Black Inclusion Programme grant
Student wins Santander's Black Inclusion Programme granPolitics and International Business student, Ethan Savage won a £1,500 grant awarded by Santander Universities UK's Black Inclusion Programme.
Events

Liverpool Literary Festival 2021
Friday 8 October - Monday 11 October
Join us for another brilliant line-up filled with authors, TV personalities and poets including many of our alumni! This year's programme also includes comedian Andi Osho, award-winning biographer Dame Hermione Lee, poet Mona Arshi, debut novelist Daniel O'Connor and many more...
From book to screen: Caroline Smailes in conversation with Ngunan Adamu
Sunday 10 October, 1pm - 2pm (BST)
Join acclaimed writer of The Drowning of Arthur Braxton, set to be a major new film. Caroline will be joined by BBC Radio Merseyside presenter, Ngunan Adamu to discuss her experience of seeing her book transformed into a film.
An appointment with the Doctor with Dr Amir Khan
Saturday 9 October, 2:30-3:30pm (BST)
Medicine graduate, full-time doctor and ITV Lorraine's GP, Dr Amir Khan will discuss his book The Doctor Will See You Now, a fly-on-the-wall account of the GP's crucial role in returning us to a healthy, stable society post-pandemic.

Writing Short Fiction with Bernadette McBride
Sunday 10 October, 11:30am-12:30pm (BST)
Join English graduate, writer and creative practitioner Bernadette McBride and learn more about the art of writing short fiction. Passionate about climate change fiction, Bernadette will discuss her own writing process and writing for well-being.

Adam Simpson in conversation: Where to start? From page to stage and screen
Saturday 9 October, 10-11am (BST)
Playwright and screenwriter, who has written for Jimmy McGovern's BBC One show Moving On, Adam Simpson will be joined by University academic Dr Glenn Godenho to chat all things starting out in writing, translating your ideads from page to stage and screen and working with McGovern.

Emma Jane Unsworth: From fiction to memoir - the challenges of non-fiction
Sunday 10 October, 4-5pm (BST), online only
Award-winning author and screenwriter of the book and film, Animals, Emma Jane Unsworth joins this year's festival after recently releasing her memoir After the Storm which looks at her account of post-natal depression and recovery. The writer will delve into the challenges of moving from fiction to highly personal memoir and advice-led non-fiction.

Liverpool Literary Festival presents: Scouse Science with Professor Tom Solomon
Monday 11 October, 1:30pm - 2:30pm (BST)
This special episode of the Scouse Science podcast is being held in conjunction with the Liverpool Literary Festival and will be the first in the series to take place in front of a live audience! Prof Tom Solomon will be joined by two fantastic medical authors, Dr Rachel Clarke and Dr Gavin Francis, who have both released best-selling books during the pandemic.
Liverpool Literary Festival in partnership with:

Supported by:


Liverpool Responds: How Liverpool restarted live events
Friday 8 October, 1pm - 2:15pm (BST)
The latest event in the Liverpool Responds series brings together public health and culture experts to discuss how science and society came together to pilot a safe return to live, large scale events.

Liverpool School of Architecture Lecture Series with Jim Eyre
Thursday 28 October, 6pm (BST)
Join us for this year's Liverpool School of Architecture guest lectures series featuring alumnus, Jim Eyre. Jim is a founding director at WilkinsonEyre where he has led the design on many of the practice's cultural, commercial and infrastructure projects.
Back to: Alumni