Graduate shortlisted for Entrepreneur of the Year award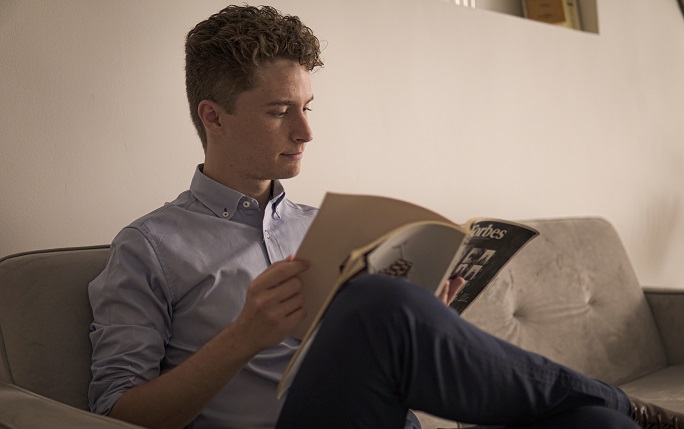 Alumnus and entrepreneur Moises Barbera Ramos (MPhys Physics 2020) has been shortlisted for the Entrepreneur of the Year Award at the 2022 Educate North Awards. Moises has been recognised for his medical device start-up, Drill Surgeries, which develops new medical devices using the latest technologies to reduce the X-ray impact in hospitals around the world.
The Educate North Awards event celebrates, recognises and shares best practice and excellence in the education sector in the North of England. Moises said: "To be a finalist for an award with such a name is the recognition of three years of hard work! It has been a long, hard and often lonely journey, facing many ups and downs without knowing how far that work would take me in the end."
"What has kept me going over the years has been the support of key individuals and organisations, along with my passion for entrepreneurship, and having a go at disrupting one of the biggest yet least innovative industries in the world: healthcare."
Reflecting on his exciting journey so far, Moises said: "In three years, we have put together international surgeons to advise a student-led start-up on how to improve healthcare through technology. We have worked with eight interns from the University of Liverpool, LJMU and the Liverpool City Region to build our technology. We have created a fully working prototype showcasing Augmented Reality and Artificial Intelligence algorithms, and we have successfully tested this on mannequins to show potential to reduce operating time by up to 70%, radiation by 60% and risks and costs to patients and hospitals."
During his time at the University of Liverpool, Moises developed his interest in entrepreneurship and set up two companies; the first centred around the smart-home industry, and his second is Drill Surgeries. As a student, Moises was nominated for The Santander Entrepreneurship awards where he ended as a semi-finalist and was granted £5,000 through the University of Liverpool and Santander Universities UK Enterprise Fund. In addition to this, Moises recruited a funded intern to help develop and grow his business through the Liverpool Interns Scheme.
On the support he has received from the University as a student and graduate, Moises said: "Since day one I received all the support I needed from my Alma Mater, questions answered to clear my doubts and introductions to people within the University to give me insights on what it means to begin a start-up along with bringing to light key competitions that could, and evidently did, benefit us with additional learning, networking experiences and financing."
"It wasn't always easy to combine the hard work it takes to manage a start-up, especially a MedTech Research and Development one, while studying a demanding Master's in Physics but, at the end of the day it all worked out nicely."
"After graduating, I have continued to receive support from the University of Liverpool and I have also been able to give back by providing work experiences to current students and graduates, appearing in panels, delivering lectures and, sometimes, even acting as mentor for the future entrepreneurs born at this exceptional University."
"If any reader is interested in knowing first-hand what it takes to build a start-up as a student or would like to chat about entrepreneurship and discuss ideas in a safe and confidential space, please do not hesitate to get in touch with me personally, I would love to help in anything I can."
Graduates of the University of Liverpool have access to a wide range of careers and employability support. For those interested in entrepreneurship, you can find out about all of the support available below:
Through the LCR Founders partnership, alumni can gain personalised support for students and graduates who would like to start a business in the Liverpool City Region. Applicants will gain access to a wide range of resources, coaching, programmes and socials from across the University of Liverpool and LJMU. Find out more here.
Alumni up to two years post-graduation can apply for any amount between £500-£5000 to support a business idea or development through The Enterprise Fund. Find out more here.
Alumni can also join The Green Room, our online community of entrepreneurs, to be first to find out about events, support and funding. Join the community here.
On behalf of the whole University of Liverpool community, we wish Moises the best of luck at the awards and with all of his entrepreneurial endeavours for years to come. If you would like to find out more about entrepreneurship support for alumni, please visit the Careers Team's dedicated webpage for University of Liverpool graduates.