Join our University of Liverpool Alumni Sustainability Pledge 2022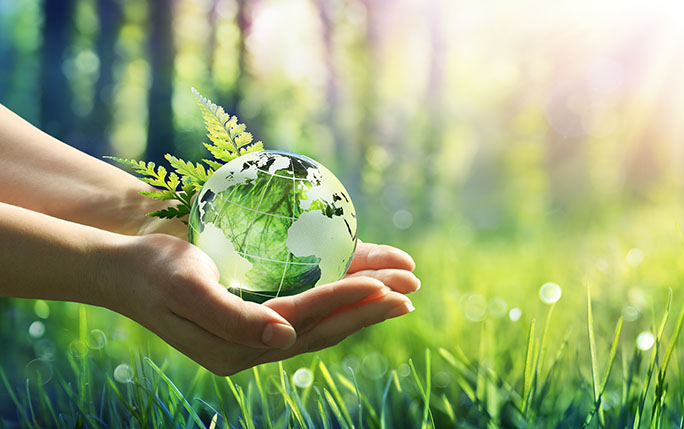 In January 2020, the University signed an accord committing to the UN Sustainable Development Goals (UN SDG's) and through this commitment, the University is helping to build a more sustainable society, economy, and environment. This framework informs our Sustainability Strategy, which commits to three key targets: net-zero carbon by 2035, halving our waste production, and giving every student the opportunity to undertake sustainable learning.
Alumni sustainability in action
This year, we are asking our 275,000 strong alumni community to support our 2022 pledge to make a change, or share your current commitments, in addressing global sustainability to make an impact together.
We are keen to hear from graduates on how they are currently committed to supporting sustainability and asking our alumni to pledge their support as we celebrate World Environment Day on Sunday 5 June 2022. You could get a group of fellow alumni, friends or colleagues together and make it a team effort or take the challenge on individually. Take part whatever way will keep you sustainable and motivated!
World Environment Day, is an annual UN international day, and the theme, 'Only One Earth', will highlight the possibilities for shifting to more sustainable, greener lifestyles.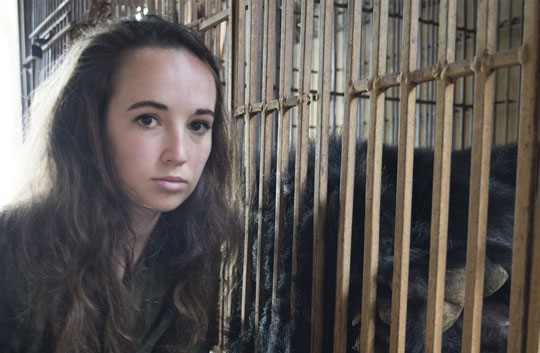 Alumna Megan McCubbin (BSc Hons Zoology 2018) (pictured above) has a lifelong love of wildlife and is now a nature TV presenter and conservationist, best known for her work on Springwatch, Autumnwatch and Winterwatch. With the climate crisis escalating, Megan also wants to use her voice to empower people to make a difference. "We need to give people something tangible they can do, that's within their means", she says. "If everyone does something today that they didn't do yesterday, that can make a difference – whether that's putting a hole in their fence for hedgehogs or going out to protest on the streets. I want people to feel empowered to use their voice."
Our top 6 things our alumni can do to join our global commitment:
Pledge your support as part of our University of Liverpool 2022 pledge here.
Save water: Water is essential to biodiversity. Reducing the amount of water you use by implementing small behaviour changes that can help protect vital wetlands. You could pledge to minimise water usage by switching off taps, adopt mindful cooking habits, or by taking shorter showers.
Travel sustainably: All modes of travel apart from walking and cycling depend on fossil fuels, meaning that the way we choose to travel can have a big impact on the environment. You could pledge to walk to work, car share or take public transport one day a week
Support bio-diversity: Biodiversity is essential for sustaining the natural living systems, or ecosystems, that provide us with food, fuel, health, wealth, and other vital services. You could pledge to grow your own vegetables or fruit; or diversify your plants to attract hedgehogs, bees or other wildlife to your garden.
Save energy: switch off lights and appliances when not in use; turn your thermostat down by one degree
Reuse and recycle: Recycling conserves our natural resources, saves energy, protects ecosystems and people, and reduces pollution. You could upcycle your old clothes or donate unwanted items to charity
Liverpool alumnus, James Coe (BA English 2016), who recently led on developing our goals at the University, says: "As a Liverpool alumnus, I feel proud of the University's commitment to a sustainable future and even more committed to ensuring we're having a positive impact. To support the University on its journey to becoming a leader in sustainability, we're keen to hear how our alumni across the globe are supporting sustainability within their communities or workplace and how we can all pledge our support as a Liverpool community across the globe."
The University was recently ranked in the world's top 100 in the Times Higher Education Impact Rankings League and were placed first for partnership in support of the UN SDGs, reflecting our focus on embedding sustainability into every aspect of our activity. For further information visit our Sustainability web pages here or visit the UNSDG's web pages for further advice and resources.
Calling all alumni: Share your story - University of Liverpool alumni working in sustainability
If you're involved in a sustainability project, we'd love to hear about it. Whether it's academic research, volunteering, activism or community work, send your news, photos or blog pieces our way for the chance to be featured on our website. We are particularly interested in growing our links with businesses, entrepreneurs, professionals, and funders, working in the sustainability space.
The University is keen to hear from alumni who are practitioners, researchers or volunteers in sustainability, to share their story on how our alumni are committed to making a difference across the globe. Click here to share your story and/or advice.
And don't forget, to share your global sustainability pledge for 2022.
You can read more about the University's sustainability commitment here.