The Student Fund is changing lives
Posted on: 27 June 2023 by Development and Alumni Relations team in 2023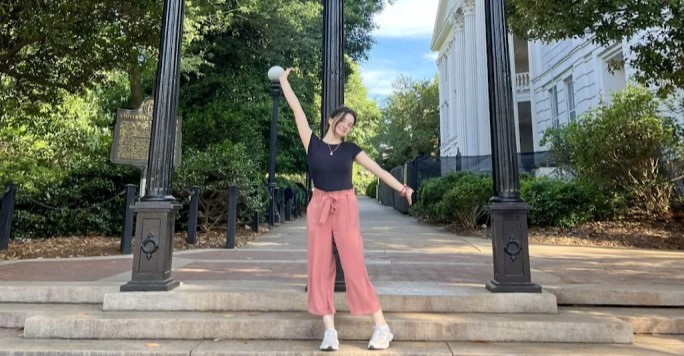 The Student Fund helps our students in so many ways. With your help, Liverpool works to ensure that all students have the opportunity to pursue their passions and experience all that the University has to offer. Your generosity transforms our students' lives and provides them with skills, memories and confidence to last a lifetime.
Lily, who has just finished her second year studying Sociology and History, recently spent time calling donors to thank them for their donations to the fund, and shared how much she enjoyed hearing their memories of their time at Liverpool. Thanks to your donations Lily was able to go on a life changing trip to North America, and create memories that she too one day can look back on and share when describing her time in Liverpool.
"The trip to America was truly life changing! Never would I have thought that I could experience something like this. We were originally a group of 20 students who did not know each other and now we are best friends for life. Each one of us had a story and a reason for being accepted onto the trip, making it even more special.
We were able to enjoy a day trip to Atlanta where we visited the Civil and Human Rights Museum which was so eye opening. We were also able to visit the Martin Luther King Jr. National Park where we saw his and Coretta Scott King's gravesite as well as his birth home.
We also immersed ourselves into the University of Georgia culture and the local town of Athens where we had an insightful talk with the mayor.
Overall, it was a once in a lifetime trip that was quite possibly the best week of my life, and I will be forever grateful to the alumni and friends for making it possible. Thank you."
Thank you to all alumni who have supported the campaign; as you can see, your generosity truly makes a difference.
To learn more about the work of the student fund, and help students like Lily, see here.
---