Volunteering at the University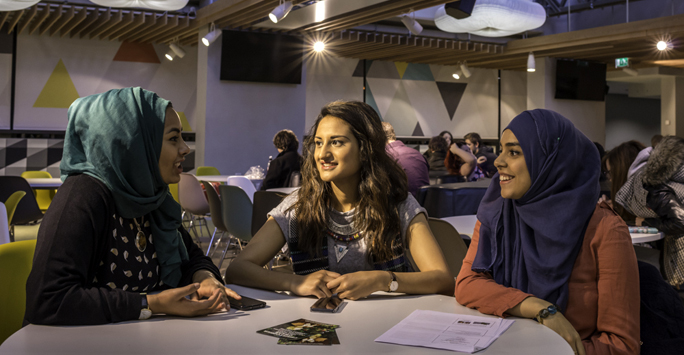 There have never been more ways to get involved in the alumni community! To find out more about volunteering at the University, continue reading below and learn more about the activities you could help support.
Online volunteering
Since the start of the pandemic, online volunteering has become even more important. This is the perfect opportunity for alumni who want to offer their support but cannot travel to Liverpool or have limited time.
• Offer words of advice for new students
Starting university is an exciting experience, but it can also be challenging, especially for those who may be moving to a new city, are first in their family to join university or are returning to education. Complete the form to share your top tips for new students on how to make the most of campus facilities, explore all the city has to offer and prepare for their future career. Your advice will help new students make Liverpool their new home and prepare for the path ahead.
• Complete an alumni profile and support student recruitment
Complete the form to provide a case study and let us know about your university experience. Your profile will help us showcase to prospective students what studying at the University Liverpool is all about.
• Deliver a talk or masterclass online
Alumni frequently give their time to speak to students and recent graduates about getting started in their career. By talking about your experiences at University or a project you've worked on, you will help current students and recent graduates find the right career path for them. Register your interest and we will be in touch with more information once a suitable opportunity arises.
• Mentor a student or graduate online via Liverpool Connect
By signing up on Liverpool Connect, you will be able to e-network with other University of Liverpool graduates as well as offer (and receive!) career advice and insight. Find out more here.
• Make a sustainability pledge
Sign our 2022 pledge to make a change, or share your current commitments, in addressing global sustainability to make an impact together. Find out more about the sustainability pledge here.
• Offer internships or graduate jobs
If you would like to know more about advertising graduate and placement vacancies with students and alumni, learn more here.
Volunteering in person
If, instead, you would like to participate in activities on campus, including giving a talk in person and supporting students or research at the University, complete the volunteering form here and let us know. We will be in touch to share more information about the opportunities you're interested in.
Additionally, if you are a Medicine graduate, you may also be interested in volunteering with the School of Medicine and getting involved in their clinical assessments, admissions interviews, teaching and more. Find out more here.
Finally, if you are an international graduate and would like to organise international alumni events, or establish an alumni network in your area, get in touch with Andy, our International Alumni Officer, at Andy.Harrison@liverpool.ac.uk.
If you have any questions or would like to have more information, please get in touch with Anna, Volunteer Engagement Officer, at Anna.Tagliapietra@liverpool.ac.uk.