Opportunities to get involved at the School of Medicine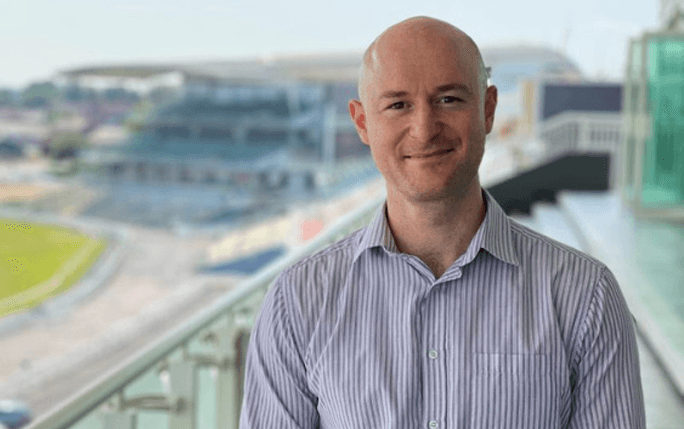 We are grateful for the support of our graduates and it is always wonderful to see the joy of alumni returning to campus in Liverpool to inspire the next generation of doctors. There are many ways for you to connect with the School of Medicine, so you're sure to find something to fit your busy schedule.
Director of Educator Engagement, Dr Victoria Tippett shares the many ways in which Medicine alumni can collaborate with the School, and the benefits educators gain from their involvement.
Step into the shoes of an examiner at our clinical assessments
Objective Clinical Skills Examinations (OSCEs) for progression are concentrated in late spring and early summer, and this year we are also piloting a brand-new clinical assessment for final year students in March. Most take place at Aintree Racecourse and offer a fantastic opportunity to gain examiner experience, check in with developments at the School, and network with clinicians from a wide range of Trusts and Practices.
Moving more than 1,200 students through over 500 clinical scenarios is quite something to behold and although there are no Strictly scorecards, our examiners thoroughly enjoy the experience.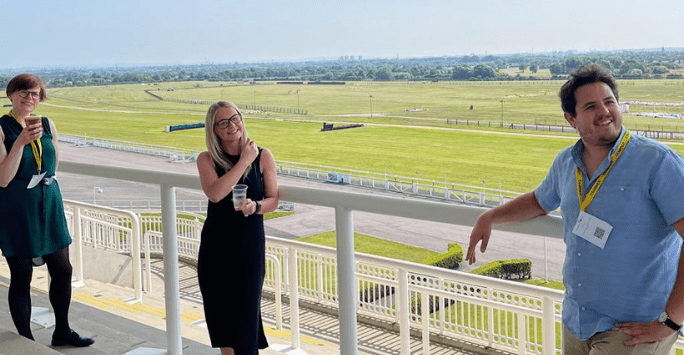 Volunteer examiners take in a view during a break at Aintree Racecourse
GP and volunteer, Dr Tom Weldon took part in eight sessions this summer and savoured the opportunity which supports his keen interest in medical education.
"Every time you come in it's something new, which keeps things fresh and interesting. It's useful to see how the students approach the scenarios, which give them a chance to implement their communication skills. From a professional point of view, I also see it as a great networking opportunity. I have chatted to lots of fellow examiners and learnt about their roles and involvement with education at the School."
If you would like more information, or to sign up and join us as an examiner, head over to the Clinical Assessment (OSCE) Examiner Portal. All participants receive a CPD certificate and complimentary refreshments throughout the day.
Bring clinical scenarios to life through simulated learning
Have you heard about LivDocSim? The School of Medicine's inaugural immersive simulation programme began in 2019 and has evolved to a theme that weaves its way through the curriculum from year 3 onwards.
Dr Susannah Brockbank, Rheumatology Trainee and the School's Professionalism, Ethics and Legal Context Theme Lead, helped facilitate at the immersive simulation ward during the Year Five simulation week this June.
"When I describe LivDocSim to my colleagues, they all wish they'd had the opportunity to do something like this when they were student doctors!"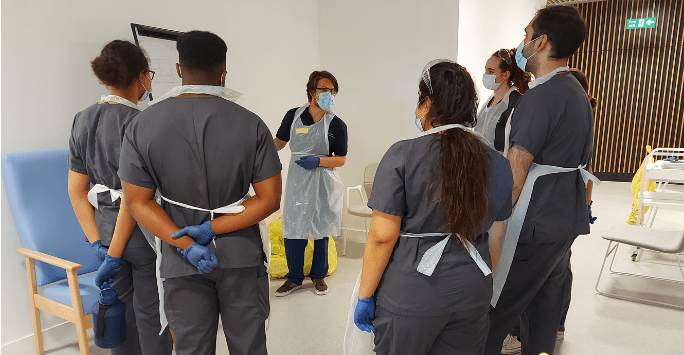 Students take part in a simulated learning session
With purpose-built facilities in Cedar House, the simulation team are always looking for new facilitators to bring their authentic clinical experience to the scenarios and workshops. Whether you are an expert in debrief, or a simulation novice, everyone is welcome to get involved. There are three main simulation-based education activities running this year in February, March and May 2022. To learn more and register your interest in taking part, take a look at our Educator opportunities page.
Recruit the next generation of Liverpool medics
Do you remember your interview at Liverpool? Each year, the University receives thousands of applicants for its A100 programme in Medicine and our admissions team work tirelessly to select the best students, with not only the right skills and in the right numbers, but with the appropriate values to support the delivery of excellent patient care.
A key part of this is the Admissions interviews, which are supported by volunteers from academic staff and clinicians from across our network. As a member of the team you will conduct online, semi-structured interviews. This year, the interviews will take place on dates during December, January and February, and a new booking system makes it even easier for you to book onto sessions.
As well as our thanks, all participants receive a CPD certificate, along with the satisfaction of helping to recruit the best student doctors to join our School and become the next generation of the NHS. If you are a practising clinician and interested in taking part, register your interest via the online form.
Tap into a network of passionate educators
There are numerous ways in which you can get involved with teaching at the School of Medicine and provide support with the knowledge and skills that will shape our students into Liverpool graduates. With your help, our students can develop the same shared values and insights that have led you to shine in your career.
The Faculty of Academic and Clinical Educators (FACE) is a network of colleagues across the North West who support our students both on campus and at healthcare sites across the region. As a member, you'll receive invitations to free Medical Education CPD events, a quarterly newsletter and exclusive updates on opportunities at the School of Medicine, including paid roles. Membership is free – you can find out more on our webpage or join online.
A brand-new online web area, Liverpool Educators Online has just been launched to provide educators with a range of resources, including recordings of all of our CPD events and much more!
With so many ways to get involved I am sure you will find one that suits, and look forward to seeing you on Zoom, or even at Cedar House, very soon.