Through the Liverpool Connect platform you can:
Search an online directory of global alumni professionals
Make e-networking connections for informal mentoring & career insights
Access career development resources and free online events
Join community groups to connect around share interests.
More than 2,500 graduates have already registered to offer their advice to students like you.
Whether you are looking for a mentor, or hoping to give back your time by volunteering your skills and expertise as a mentor, Liverpool Connect can offer you the opportunity you need.
If you have any questions on using the Liverpool Connect platform, view our training video below and access the digital library for e-networking guides on the Liverpool Connect platform.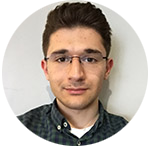 I'm now starting my third year with confidence and a clear career plan.

Anmar Alghadhanfari, third year Law student
Back to: Alumni