2000s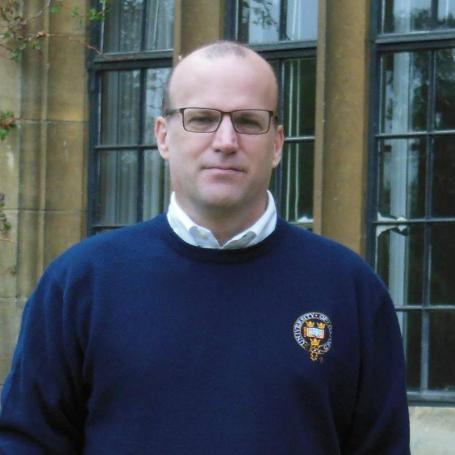 Scott Larmore (MBA 2008) (pictured above) completed an MS degree in Organizational Dynamics from the University of Pennsylvania, the Oxford Advanced Management and Leadership Program, and is now close to finishing his DPhil at Kellogg College, University of Oxford.
Brandon Goh (LLB 2006) spent a large part of his career in banking/ finance after graduating from law school. At the age of 40, he decided to resign from a stable career to pursue a Sloan Fellows MBA at MIT in Boston. "It is undoubtedly an exciting time but also full of uncertainty, where i hope it works out. "
Rosamund Axon (BA Combined Hons Music & English 2002) worked as an Events Manager at the Liverpool Guild of Students after graduation, working on club-nights and gigs including Coldplay and Groove Armada, before moving to Valencia to work for the America's Cup. She returned to England to complete an MA in Music Therapy in 2010 and set up Chiltern Music Therapy, a nationwide, Music Therapy social enterprise. They now employ over 50 Music Therapists and Community Musicians, providing Music Therapy across health, education and social care sectors. They moved away from traditional organisational hierarchy in 2019 are one of the only self-managed, employee-owned organisations in the UK!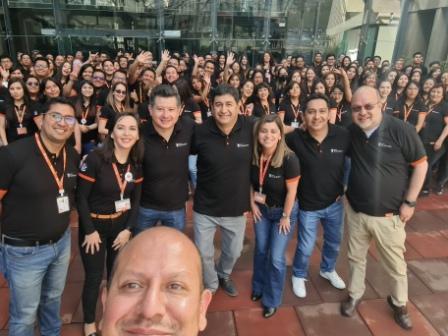 Huascar Martinez (MBA Business Administration 2003) (pictured forefront) returned to his home country of Bolivia, where he developed his career in the banking industry at first from the regulation side of the government and for the last 7 years working for private banks. Currently he is the Chief Risk Officer for Ecofuturo Bank, in the Microfinance Sector. The MBA gave him a lot of tools for his current job and opened doors for him for which he is grateful. The photo shows him with his co-workers.
Dr Stavros Melemenidis (BSc Physics with Medical Applications 2005, MSc Radiometrics: Instrumentation and Modelling 2008) pursued an MSc and a DPhil in Radiation Biology at Oxford University specialising in pre-clinical imaging in Radiation Oncology. He spent his post-doctorate years at Stanford, and is currently Research Scientist and Director of Pre-clinical Radiotherapy core in the Radiation Oncology Department at Stanford, where his research focuses on pre-clinical ultra-high dose rate radiation treatment (FLASH radiotherapy). He recently completed a Medical Physics Certificate and plans to apply for Medical Physics Residency in the near future.
Dr Francesca Tamarozzi (MSc Biology and Control of Parasites and Disease Vectors 2005, PhD in Tropical Medicine 2012) completed a specialty in Medical Microbiology and a Diploma in Ultrasonography in Italy after completing her PhD. She is now a senior research physician and co-head of WHO Collaborating Centre on strongyloidiasis and other NTDs at the Department of Infectious-Tropical Diseases and Microbiology, IRCCS Sacro Cuore Don Calabria Hospital in Negrar, Verona, Italy, where she is a member of the steering group of the WHO Informal Working Group on Echinococcosis and Section Editor (helminths) of PLoS NTD.
Dave Finlayson (MBA Football Industries 2000) moved out of working in football with the Canadian Premier League Team in Halifax - the Wanderers - to a new role with the Nova Scotia Provincial government as a Special Advisor, working on crown corporation transition. He lives in Halifax with his wife Jen and two sons, Alec (11) and Darron (10).
Andrei Franklin (BA Hons Classics 2001) completed a Postgraduate Diploma in Law and Legal Practice Course at The College of Law in London, before joining the Economist Intelligence Unit (EIU) as a Research Assistant. While there, he completed an MSc in Information Science, before working as an Indexer in the anthropology library of the British Museum. He has been a freelance researcher, editor and translator for over 10 years, and is currently a Due Diligence Researcher at FACT. He recently had his first book published, on Medieval and Early Modern Russia, of which he was a co-editor.
Helen Westhead (BA Hons Geography 2002) is Net Zero Leader in Arup's climate and sustainability professional services. After graduation, Helen worked at the forefront of Scotland's renewable energy revolution as developer for onshore wind. After moving to Wales, she shifted to consultancy to influence governmental policy and programmes where she delivers a systems perspective to decarbonisation. Helen found that politics was increasingly becoming a barrier to delivery of climate action, so stood as a candidate for Welsh Parliament. She has since been elected Deputy Leader of Wales Green Party, a voluntary position that she now holds alongside her day job.
Wenge Tao (MBA 2004) got a chance to work for the world leader of aircraft manufacturing Airbus, following graduation, as press director for Airbus' China Office, later moving to become CEO/COO Office and Senior Director for Public Affairs. In his spare time, he studied coaching and got an Associate Certified Coach (ACC), which has helped him develop his leadership skills.
Amanda Elphick (BA Egyptology 2004) had dreamt of being a physio for 17 years but it was losing her accounts job during COVID-19 that finally gave her the push to chase her dreams. After eight months of searching for a job, she successfully became a band 2 therapy support worker and is now a physio apprentice. Working full time in the hospital and attending university one day a week is not easy, but she agrees the sacrifice is worth it. In just over three-and-a-half-year's time, she will be living her dream as a full-time physio.
Miss Stefanie Bennett (BA Hons Popular Music 2007) has been the Head of Music at an FE college, gigged in New York as a support act for her favourite band, The Shivers, qualified as a sound healer, and become a session singer and songwriter for advertisements. When not making music, she is currently working as a Learning Development Tutor at Bishop Grosseteste University or leading meditations and sound baths.
Lisa Williams (BA Hons English and Philosophy 2006, MA Cultural History 2009) is a local democracy reporter for the Liverpool ECHO newspaper.
Dr Alexis Macherianakis (MSc Public Health 2000) is a consultant in Public Health Medicine. He retrained in Occupational Medicine and lives and practices in Birmingham/West Midlands. He has two young children.
Stephanie Barton (BA Hons Politics 2000) relocated to Singapore in 2020 with her husband, Gregg (MEng Mechanical Engineering 2001), and two children (16 and 14). She works as a Company Secretary at one of the largest international schools in the world and enjoys exploring the vibrant cultures of SE Asia.
Dr Llinos Spencer (PhD Psychology 2000) is a Research Officer for CHEME (Centre for Health Economics and Medicines Evaluation), Bangor University. She is a co-applicant on the new Health and Care Research Wales Evidence Centre, which is the new centre stemming from the Wales COVID-19 Evidence Centre (WCEC), Welsh Government. She also works on projects such as MAP ALLIANCE, FEMUR III, CYMELL and other Health and Care Economics Cymru (HCEC) related studies. Llinos also leads on patient and public involvement in CHEME and HCEC, Bangor University. She has a particular interest in the health and wellbeing of people living in Wales.
Claire Luney (BA Hons English and Communication Studies 2001) studied for a PGCE at Liverpool Hope University, following graduation, and taught English at St Julie's High School, soon gaining promotion to Head of English. After twelve years there, during which time she married and had two children, she moved to Maricourt High School to take up the Head of English post. She stayed there for five years before gaining a promoted post to senior leadership as Assistant Headteacher at Maghull High School, where she is in her fourth year.
Kim McGowan (BSc Human Evolution 2001) is now retired but still involved in University life. She enjoys the alumni events and last year studied Astronomy with Continuing Education (she cannot recommend Paul Deardons classes highly enough!)
Katie Gumbrell (BSc Combined Honours 2002) completed her PGCE at the University of Reading in 2006, and has been working as a primary school teacher ever since. She is currently Special Educational Needs Coordinator at a school in Reading and is soon to take up the post of Joint District Secretary of Reading NEU. She is a proud trade unionist and stands in solidarity with UCU siblings.
Christopher Davies (BEng Aerospace Engineering 2002) trained as a secondary mathematics teacher but deciding that was not for him moved into corporate debt management. He moved to New Zealand in 2007 before returning to the UK in 2016. He now works in Finance & Systems in local government, with family life now being his main pursuit.
Dr Francis Roads (PhD 2002) has devoted his time, since graduation, to researching, editing and publishing West Gallery Church Music, the details for which are on his website: https://rodingmusic.co.uk/.
Carl Bradbrook (BVSc 2002) moved into mixed practice before undertaking a residency in veterinary anaesthesia and critical care. He gained his EBVS European Veterinary Specialist in Anaesthesia and Analgesia Diploma in 2013. He gained a Fellowship of the RCVS in 2020 for meritorious contributions to clinical practice and his current role is Clinical Director in a specialist hospital in the UK.
Dr Andreas Delimitis (PhD Physical Chemistry 2002) joined AUTh's Electron Microscopy laboratory after graduation as a Postdoctoral Researcher. In January 2008, he was appointed as Associate Research Scientist at CERTH and promoted to Principal Research Scientist in 2011. In late 2017, he moved to Stavanger University, holding the positions of Senior Postdoctoral Fellow until 2020 and Researcher in Materials Science. His commitment to research in electron microscopy methods and applications has been established by numerous publications, attracted funding from research projects and various grants and prizes awarded. Along with professional duties, he indulges his passions including open water swimming, travelling around the globe, theatre acting and exploring new dimensions in music.
Kieran Crowe (MEng Hons Integrated Engineering 2003) followed the path that his mid-degree industrial placement began, namely working in trail rolling stock electronics. He became a chartered engineer in 2017.
Kamel Moris (MBA 2003) worked with Citibank for 11 years in the Middle East, and then moved to Standard Chartered bank, working in Dubai for 10 years where he was Managing Director and Head of Global Transaction Banking Middle East. He then moved to Malta as Chief Commercial Officer for FIMBank plc. For the last three months he has been working with QNB as EVP and Head of Global Transaction Banking.
Dr Gillian Hardman (BSc Physiology 2004) went on to do her MBBS at St Bartholomew's Hospital and the London Medical School, becoming a doctor in 2010 and specialising in cardiac surgery since 2014. Since then she has completed her MSc in Medical Education at the University of Manchester, during her higher surgical training, and recently undertook a PhD in heart and lung transplantation at Newcastle university.
Hauwa Hamza (BSc Combined Honours 2004) has now retrained, having recently completed a BSc in Midwifery at the University of Northampton. She took up a new job as a Registered Midwife in Northamptonshire in May 2023.
Professor Shah Alam Khan (MCh Orthopaedic Surgery 2004) returned home to India following his graduation and joined the prestigious All India Institute of Medical Sciences in New Delhi as an Assistant Professor of Orthopaedics. He has been involved in teaching, research and patient care since. He has special interest in Orthopaedic Oncology and heads the same at his hospital which is the biggest university hospital in India.
Lorraine Oliveira (BSc Hons Psychology 2004) works in private practice as an Accredited CBT therapist and EMDR therapist.
Dr Paul Seeley (PhD Music 2004) has returned to the topic of his doctorate thesis, expanding his research on Franz Lehar. During the past few years he has had two books published, inspired by his professional career with the D'Oyly Carte - Richard D'Oyly Carte (a biography of the impresario) and D'Oyly Carte: Decline and Fall of an Opera Company. Both of these have been well reviewed, and praised for diligent research, which he confesses he owes to the excellent training received from his Liverpool supervisor, Professor John Williamson. He hope his continuing work on Lehar will be equally well received.
Dr Charles Philipps (PhD Chemistry 2004) was a chemistry teacher for five years, before studying agriculture and beekeeping and now has his own farming company 'The Bee's Paradise' in France. Business is going well but he concedes sales and marketing is not a strong point for a scientist! He intends to keep progressing and also cultivates peach and plum trees where chemistry comes in useful when making fruit jam!
Fred Kasongo Kayembe (MBA General Management 2004) was Student of the Year for the Master of Business Administration in General Management with distinction in 2004. Since then, he has been the Programmes Director for World Vision DRC, the Senior Implementation Director for Chemonics-ACCELERE project in D.R. Congo, and currently Chief of Party and Country Representative for FHI360 in Djibouti.
Madan Rangabasyam (MSc Computer Science 2005) progressed in his area of work, from specialist to generalist in trending and transformational global programs, rising from Senior Team member to Director. He undertook additional certifications and qualifications in PMP, Six Sigma, AWS, Azure, and moved from Canada to USA. He enjoys working out regularly to stay fit and younger :-)
Yao Chen (MSc Finance 2004) is currently working as the Vice President at Siam Commercial Bank PCL., with a profound understanding and experiences in commercial banking.
Ayman Zaid (MA in Renaissance and Romantic Literature 2005) joined the Communication & Language Division at Bahrain Training Institute (BTI) straight from graduation, the largest vocational education provider in the Kingdom of Bahrain, as an instructor and the Higher National Diploma (HND) Course Coordinator. In 2010, Ayman joined University of Bahrain as a lecturer teaching English courses to both undergraduates and postgraduates.
Obianuju Okonyia-Idahosa (MA Environmental Management and Planning 2006) completed a PGCE (Mathematics) course with Liverpool Hope University. She is currently a Mathematics teacher in a secondary school in West Bromwich.
Mark Maxwell (MPhil 2006) works as a therapeutic counsellor supporting people presenting with pronounced negative issues associated with democide.
Charles Assaf (MSc Information Technology 2006) returned the financial industry in Canada following his degree, which led him to running technology projects in India, and eventually settling in South Africa, where he now remotely manages Global IT and Cyber-Security, and designs AI solutions for BlueGreen Water Technologies, an Israeli company focussed on identifying and treating toxins in freshwater lakes around the world.
Louise Woof (PgDip Archives and Records Management 2006) has worked in a few different and exciting roles since graduation including Cataloguer at the Royal Archives, Archives at The Howard de Walden Estate, Records Management Advisor at the PPF, and now as Deputy Archivist at Fortnum & Mason.
Dr Zaid Aziz (MTropMed 2006) has worked as an emergency physician for over 20 years in the NHS, as well as in the private medical sector, which he describes as being "quite an experience" teaching junior doctors and working during the pandemic. He has had the opportunity to work with amazing colleagues, to help improve the health care services in the UK.
Professor Akin-Tunde Odukogbe (MCommH 2006) says his degree has been instrumental in his progress up to the level of professor of Obstetrics and Gynaecology, and his practice as a Gynaecologic Oncologist and Obstetrician.
Katy Ann McFarlane (BA Human Resource Management 2007) completed her Masters in personnel and development at Liverpool John Moores University and MCIPD whilst progressing in her HR career. She is currently working for Liverpool City Council as Core Strategic and HR lead after a range of HR roles in the past 15 years in both private sector and public sector organisations. She is forever grateful to the University of Liverpool for the HR academic qualifications that started her professional HR journey.
Luke Fitzsimmons (BSc Mathematics and Business Studies 2007) has worked in corporate finance for 15 years after initially starting at a graduate scheme in the industry. He is now a corporate sales director for Cynergy Bank providing funding of up to £20m.
Qi Zheng (MCD 2007) was honoured to study at the University of Liverpool, and the MCD program has inspired his future career path. He has been working in the architecture industry and urban planning for 18 years, and keeps an eye on the developments of the University and Liverpool city.
Dilipchandra Seetharam (MBA 2007) works with Christ University, Bangalore as an assistant professor teaching innovation, design thinking and qualitative research, and consumer psychology.
Isobel Bruce (BA Hons English Language and Literature 2005) has worked for the past three years as a Campaigns Director at a social impact agency called Purpose, where she heads up the digital campaigns team. She works across a number of issue areas from climate to the rights of children.
Dr Sarah Parkinson (BSc Hons Psychology and Neuroscience 2008) has worked in the NHS across a variety of settings and managed to get onto the Clinical Doctorate for Psychology in 2011 at the University of Liverpool. She qualified in 2014 and has slowly progressed to Consultant level. She is now a Consultant Clinical Psychologist across two services in Cheshire and Wirral - a mental health community rehab team (MHIST) and a complex needs service working with people with complex trauma. She will soon leave the complex needs service to support people in out of area placements.
Sarif Hossain's (BA Hons International Business 2008) first experience of studying in the UK began at Liverpool where he says he had the best three years as a student, made close friends and learnt under a fine faculty (David Williams, Rory Miller, Roger Livermore being some). He says Liverpool made him excel, before he went on to further study at Warwick and Oxford. He now leads a Conglomerate in India.
Yogesh Desai (MBA Football Industries 2008) was offered a role in the Asian Football Confederation (AFC) in Malaysia as an intern for 3 months, following graduation. The areas included Football Development and governance. After completing the internship, he was offered a full-time role and has now been working as a senior manager in the AFC for the past 14 years.
Joseph Cachia (MSc Information Systems Management 2008) has been working in the IT Division of a local Bank for many years. Following graduation, he moved to the role of IT Programme Manager leading a team of 23 Analysts and Developers. Last year he was selected to take over the role as Head of the IT Development Unit leading eight different teams. He believes that his studies have helped him mature and advance in his career and he would like to thank the University for the service offered.
Evangelos Moustakas (MSc Finance 2008) returned to Athens, Greece after graduation where he has lived and worked for the last 12 years. His various roles include working for an auditing firm, an insurance company and four years ago he joined the Central Bank of Greece, working in auditing and risk management.
Kirsty Wilcox (BSc Hons Geography 2007) works for North Northamptonshire Council as a Performance Support Officer. She manages projects covering the Economy and Strategy service area. The Northamptonshire e-scooter trial is a finalist for the MJ Awards and LGC Awards 2023.
Dr Sarfaraz Sarfaraz (MPhil 2008) feels immensely proud to have graduated from an august University like the University of Liverpool and agrees it has been really wonderful to have spent time in Liverpool. His supervisor, Professor Andy Morse, co-supervisor, Dr Richard Chiverel and the whole Geography department staff, class mates and friends have left a profound impression of friendship, affection and courtesy on him. He learnt how to carry out, write about and publish genuine research. The research spark he got from the University of Liverpool motivated him to carry out further research and he obtained a PhD from the University of Karachi-Pakistan. Currently, he is Chief Meteorologist in the Pakistan Meteorological Department and contributes to climate services, hydro-met hazards early warning and disasters mitigation preparedness.
Dr Tina Evans (MBA 2008) obtained a Doctorate in Business Administration in 2020 from Drexel University which has afforded her the opportunity to utilize her research into Cultural Intelligence with her current employer and other organizations. One of most rewarding things which has occurred- she became a grandmother!
Dr Naila Nazi (MBChB 2008) works as a consultant paediatrician in London and also as the clinical lead for child health and maternity care for the integrated care board. She has travelled the world, published work and presented at international conferences. She is happily married and has a lovely Persian cat called Georgina. She is currently studying part-time for a Master's degree in public health and hopes to improve child health outcomes for children and young people in her local population.
Michael Risley (BA Hons International Politics and Policy 2008) emigrated to Portugal, where he completed a postgraduate in Strategic and Defence Studies at the National Defence Institute and a Masters in International Relations (thesis on Maritime Security in the Gulf of Guinea) at NOVA. After six years as Lead Analyst at the Maritime Analysis and Operations Centre (Narcotics), he started a new stage of his career at the European Maritime Safety Agency (EMSA) as Project Officer for Services to FRONTEX. After five years as a Project Officer, he took up the role as Assistant Coordinator of the EMSA's operations centre.
Dr Luz Helena Hanauer (LLM International Business Law 2008) went to South Africa after completing her LLM, did a PhD and served in a number of organizations before being appointed as Executive Director of the WDB Trust, a Women's Development Microcredit, Training, Advocacy and Psycho-Social support.
Mark Snodgrass (MSc Computer Science 2008) graduated with an MSc in Computer Science whilst working in financial services IT in Hong Kong. Having an already established career in IT meant the extra accreditation reinforced his professional standing in his field.
Mary Linnell-Simmons (BA Hons Communications and Business 2009) spent more than seven years at the international non-profit and sustainability leader, Fairtrade, and has recently started a new position at the Peace Corps. Part of the US Government, Mary takes on the role of the Chief Marketing Officer at the agency and will be leading a rebrand and a new major national campaign to encourage Volunteer recruitment. She lives and works in Washington, DC, USA with LJMU graduate, Ian Linnell-Simmons, and their two sons. Growing to love road running on the streets of Liverpool, Mary took part in her fifth half marathon this Spring.
Mohammed Boujettif (MSc Information Technology 2009) has had a varied career, but has been working as a DevSecOps Engineer contractor for the last two years. He was previously a NetSec Engineer for seven years, then moved on to Technical PM eventually becoming Director of Security. He decided he did not like the management side of Tech so went back to being an engineer.
Dr Edward Oladele (MSc International Public Health 2009) graduated with a distinction in his MSc and is currently Technical Advisor and Country Representative with FHI 360 in Zambia.
Professor Dr Samyadip Chakraborty (MBA Business Finance and Management 2009) has been reminiscing and is nostalgic for what he describes as his 'ULMS journey'. Since he graduated with an MBA in 2009, he has been made Deputy Chair Professor at IBS Hyderabad. He feels ULMS gave him the power to fly and believe in himself to achieve his aspirations. Since his MBA, he has completed his doctoral studies at IFHE University India, then as visiting doctoral scholar at the University of Toledo, Ohio US, has risen through the steps of teaching to reach a level of tenured Professor and Deputy Head and Chair. "ULMS lives in my heart."
Dr Martin Rouen (MBA 2009) is now working as a muscle and joint pain specialist in Cornwall. Since graduating he has qualified as an acupuncturist, completed a BSc Ost, a DO and DN with Madrid, and a PhD with Florida.
Talal Almaiman (MBA Finance 2009) is an electrical engineer who says he has been quite lucky throughout his career and grateful for the help he received when he decided to go for his MBA from Liverpool in 2009. He has been the CEO of Kingdom Holding Co., one of the most successful investments companies in the Middle East since 2017. He believes his decision to enrol in the MBA program helped him reach this level of success.
Ron Stainberg (MSc Information Systems Management 2009) works in automotive technology development including diagnostics, mentoring and managing teams of engineers and software engineers.
Akosua Unuane (MBA Business Administration 2009) says her MBA has helped her climb the career ladder to the position of Executive Director in a pharmaceutical manufacturing firm.
Pallavi Rangavajhala (MBA 2009) is a digital and social media specialist with nearly a decade of experience. You can read more about her journey and experiences here: https://alumni.liv.ac.uk/meet-our-alumni/career-stories/business-finance/pallavirangavajhalamba2009/
Captain Laurence Pooley (BA Hons Politics 2009) has been living in York for the past nine years. He is captain of a 500t cargo barge on the Humber Estuary moving sand and gravel from the Port of Humber to Leeds which he agrees is absolutely nothing related to his degree! He does not regret his choice of course though, or his university education, believing that being educated to university level teaches you to think more critically and makes you a more well-rounded, confident person, both of which have been extremely valuable in his life. Pictured with his mother at the annual family garden party.
Alan Bell (MSc Information Technology 2009) moved to Austria in 2017 where he retired.
Dr Daniel Cox (MPhys Physics 2009, PhD 2014) completed his PhD in nuclear physics followed by post-doc positions in Liverpool, Finland and Sweden. He mostly worked on studying the decay of superheavy nuclei, most notably element 115, flerovium. He has now made the jump from academia and is currently based in Brussels consulting on clean energy and decarbonisation projects, the main ones involve repowering coal-fired plants with low carbon heat sources and decarbonising the steel industry.
Alessandro Mirabella (BEng Hons Integrated Engineering with Industrial Management 2009) was born In Italy to British and Italian parents and moved to the UK to commence his engineering career at the University of Liverpool. He found Liverpool to be an incredibly welcoming city where he made memorable experiences and lifelong friendships whilst building up his career. Liverpool has one of the oldest and most recognised Engineering departments in UK which he says helped him with the start of his career. Since graduating he has continued to build on such foundations and has progressed from a Project Engineer role to Senior Project Manager and more recently Account Director within the UK National Nuclear Laboratory.
Roy Barlow (BA Combined Honours 2007) was a mature student when he began his degree at Liverpool in 2002. Between 2010 and 2013 he was a mentor for older students in conjunction with the Go Higher programme. He is still in Continuing Education at the age of 87 because as Roy says, "I just enjoy learning!"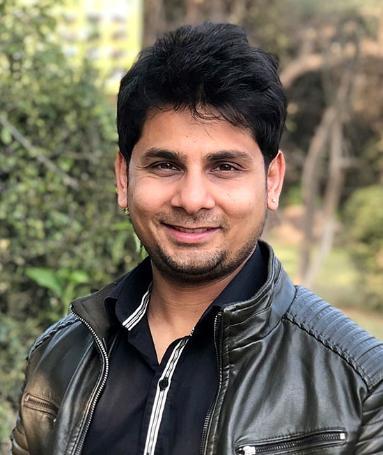 Jayant Bararia (MSc Supply Chain and Operations Management 2008, pictured above) spent nearly four years in the UK working with British American Tobacco and Palmer & Harvey on inventory and distribution planning before joining Hewlett-Packard in India to venture into the intriguing world of analytics and digitalization. Currently, Jayant is working with UNICEF as a Supply Chain Specialist in Copenhagen. Jayant couldn't have asked for a more fulfilling mission, saving lives of millions of children across the globe. He has been leading various initiatives on strengthening national supply chains, collaboration with various partners and donors (WHO, GAVI, Gates Foundation) and supporting COVID-19 vaccines distribution in the most vulnerable countries.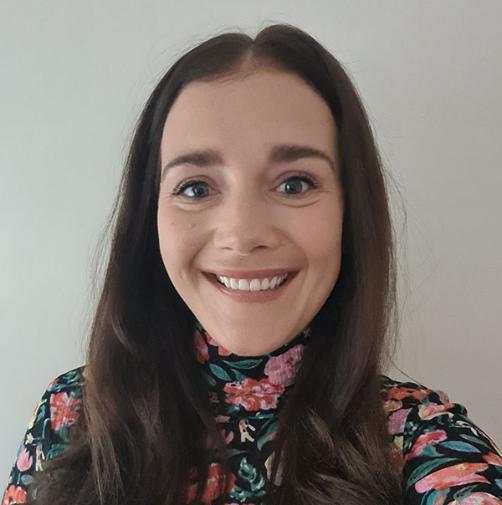 Kathryn Bell (BA Hons Human Resource Management 2008, pictured above) is the CEO for Alpha Vet International Ltd, which includes The Webinar Vet, WikiVet and The Vet Exhibition. Kathryn has been with the company for a decade, taking the team of three to a team of 30 and one brand to four through growth and acquisitions. Kathryn is passionate about helping veterinary professionals around the world: providing the best education, the largest support community and the world's most confident veterinary professionals. She is also incredibly passionate about people, diversity and business transformation, with a focus on supporting and empowering women.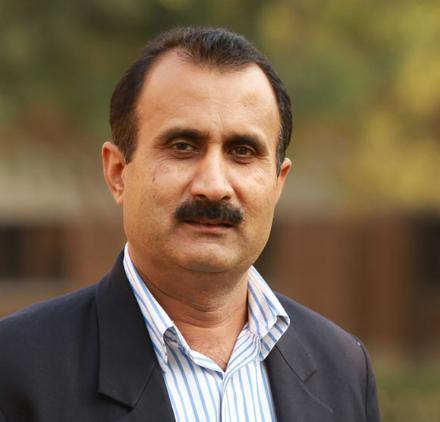 Professor Irshad Hussain (PhD Chemistry 2005, pictured above) received a $3 million grant to set up first Nanobiotechnology Lab in Pakistan at NIBGE, Faisalabad soon after graduating. In early 2008, he moved to LUMS as a founding faculty member of chemistry department at the newly established SBA School of Science & Engineering and led this department during its formative years until 2016. In 2021, he was admitted as a Fellow to the Royal Society of Chemistry and more recently elected as a Fellow of Pakistan Academy of Sciences. He has received two Gold Medals from the Pakistan Academy of Sciences and is currently leading the National Core Group of Nanotechnology under the Prime Minister Task Force for Science & Technology.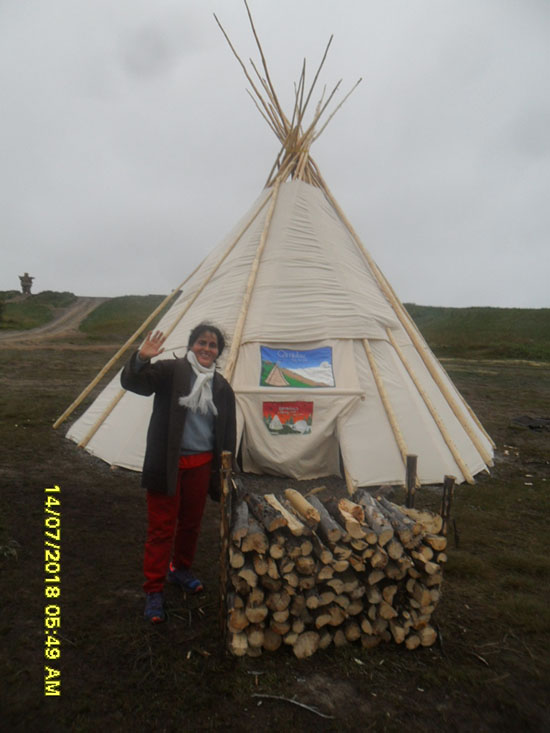 Hebe Llerena (MBA Entrepreneurship 2004, pictured above) is passionate about indigenous community economic development. After graduation, she returned home and led a four-year joint IADB-and-Argentinean government funded Youth Entrepreneurship program in the Andes mountains of Argentina. In 2009, she moved to Canada to lead a three-year Canadian Government-funded enterprise creation-and-Indigenous Mayan midwifery program in the jungles of Guatemala. From 2013, she assisted Newcomers in Toronto with their start-ups. From 2017, she's been living in the Arctic working with Inuit, First Nations and Metis peoples improving everyday lives in remote Canada.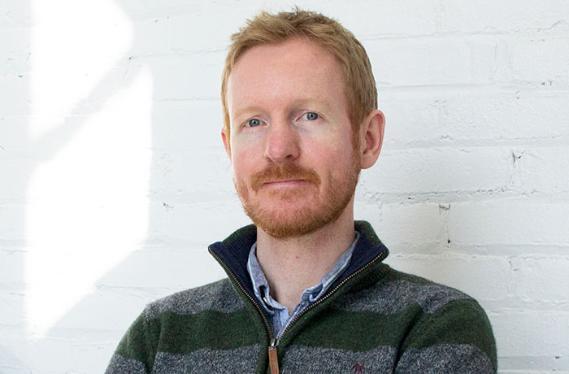 Andrew McManus (BA Architecture 2002, pictured above) has been promoted to Associate at Bialosky Cleveland. After emigrating from Ireland to America in 2016, Andrew joined Bialosky as an RIBA chartered architect with a diverse range of projects, practicing in Ireland, London, Cornwall and Devon. He holds a Bachelor of Architecture from Queen's University Belfast and a BA in Architecture from the University of Liverpool. His projects include The Tappan, University of Akron's Geoscience and Physics Center, and multiple private residences. Andrew is also an accomplished acoustic singer-songwriter and artist.
Christopher Terry (BA History 2000) became a teacher after graduating and has taught all over the world in Qatar, Oman, Saudi Arabia and Malaysia. He became Head Teacher of a High Achieving Independent British International School. Along the way he studied in Israel and Poland to become a Holocaust educator, taught three different royal families and became a comedian and improvisor. Currently Christopher works for Teach First training teachers, middle and senior leaders in schools with disadvantaged children how to improve the education of those children who, like him, come from a disadvantaged start to life.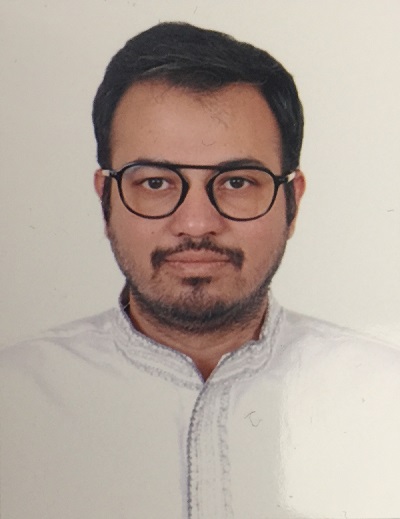 Husain Dasorwala (MBA 2006, pictured above) founded the 3D dentistry start-up, Dentilligent in 2019. His start-up introduced the concept of 3D dentistry in the Indian Market, catering to the dentistry industry of Mumbai. The thrust is to bring in CAD/CAM from the initial stage itself while treating dental patients, for example replacing impression with scanning and then post scanning 3D printing to manufacture crowns and bridges. For implants, guided surgery was introduced for flawless surgery.
Dr James Mount (BVSc Veterinary Science 2008) completed both a BSc in Veterinary Pathology and a PhD at the Royal Veterinary College, London. After graduating in 2008, he started working in mixed practice in the UK before moving to Sweden. He is married and has two children. In Sweden, he has worked as a diagnostic pathologist at the National Laboratory Agency, Uppsala and a research animal veterinarian at the Karolinska Institute, Stockholm. Most recently, James has been working as a clinical assessor at the Swedish Medical Product Agency, Uppsala. In his current role, he represents Sweden in several working groups within the EU. His current interest and focus is adverse event reporting and signal detection.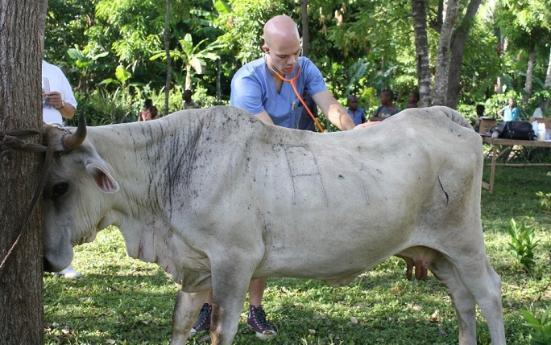 Dr Rob Kelly (BVSc Veterinary Sciences, MSc Veterinary Parasitology 2009, pictured above) worked in mixed animal veterinary practices across the North of England after graduating. Concurrently he was involved with various clinical, research and knowledge exchange livestock projects in Latin America, North and sub-Saharan Africa. He then went on to complete a part-time PhD in tropical epidemiology with the Roslin Institute. The three-and-a-half-year project was based in Cameroon investigating parasitic and zoonotic diseases of cattle reared by pastoral herdsmen and small holder dairy farmers. After working as a livestock clinician at the University of Glasgow gaining Fellowship of the Higher Education Academy, and subsequently Senior Fellowship, when he returned to Royal (Dick) School of Veterinary Studies, University of Edinburgh. He is currently a lecturer in Farm Animal Practice at the R(D)SVS and continues to combines his interests in clinical population medicine, education and field-based research focusing on understanding the impact of livestock infectious diseases to implement sustainable control programs in resource limited settings. He is also passionate about using technology-enhanced learning to improve clinical outcomes and widen participation access in health education globally, which has developed further in supporting our next generation of veterinary students during the COVID-19 pandemic.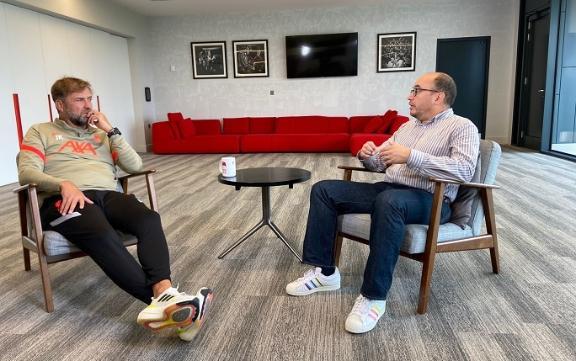 Paul Amann (MBA Urban Regeneration 2006, pictured above) founded Kop Outs in 2016 to help LGBT+ fans of Liverpool FC to be safe and welcome in supporting the club. As the 2021/22 season kicked off, the issue of homophobic chanting became an issue once more, an issue that Paul and others have campaigned about for many years. In leading a response, they were backed by the club on social media, but there were a lot of fans not getting the issue and dismissing it as mere banter. The club reached out and invited Paul to take part in an interview with Jurgen Klopp. This has now been viewed millions of times, and the issues raised have resulted in the offensive chanting being challenged by fellow fans and such incidents being very limited.
Alan Neale Bell (MSC in Information Technology 2009) says that completing a Master's degree in his 50s, after a successful career in the chemical industry, taught him how to think and analyse in a far more effective way than before. This enabled him to return to his passion of chemical plant/factory commissioning in several countries around the world. Physically he has been retired for a decade but continues to do what friends call chemical archaeology. Studying old processes, many from the 19th century, to look for higher yield and more energy efficient pathways, which can be done using modern techniques of analysis, and giving insights unheard of before the 1970s.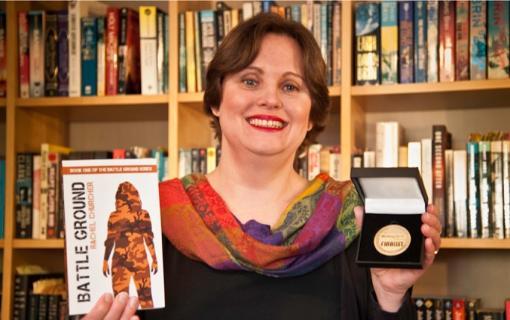 Rachel Churcher (MA Science Fiction Studies 2000, pictured above) is delighted that her YA dystopian novel series has won another international award! 'Battle Ground', book one in the seven-book series, scooped a bronze medal in the Readers' Favourite Book Awards, and a Five-Star Seal from Readers' Favourite reviewers in 2021. The Books 1-3 Box Set has been treated to a redesign, with exciting new covers featuring all three awards. Rachel says if you prefer die-for-each-other friendships to romance or like your YA with a relevant political twist, you can get a free taster for the series 'Making Trouble', the free no-spoiler prequel novella from freebook.tallerbooks.com.
Simon Cooper (BSc Computer Information Systems 2005) starter his career in Marketing, utilising tech to gain an advantage. He quickly moved into politics where he controlled the digital communications for the Deputy Prime Minister and the wider Liberal Democrats working from both the cabinet office and Houses of Parliament. He now works in Precision Medicine, marketing an innovative company that rapidly analyses DNA to diagnose and treat rare diseases.
Carly Hurlow (BA Hons History 2006) is now working as an Assistant Headteacher (Teaching and Learning) in Hampshire as well as continuing to teach history, the subject she loves! Carly recently started volunteering in a museum in London and is wishing one day to complete a masters in History.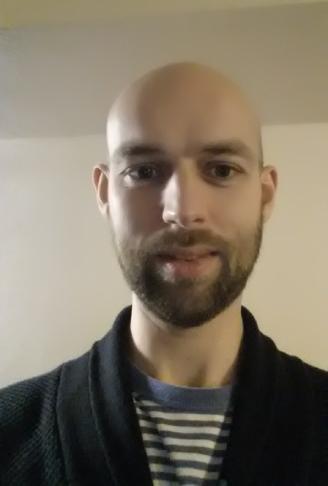 Nick Jones (BA Hons English and Modern History 2002, MBA Football Industries 2007, pictured above) is involved in a project as a curator to design and create a new national Football Museum for Wales, based in Wrexham.
Melissa Loyley MSc Engineering 2003) recently expanded her family with partner Richard White (BArch 2002), welcoming Amelia Loyley to their world in July 2021. She is now Discipline Lead Engineer at National Nuclear Laboratory Ltd and Richard has joined AECOM's Architecture department. They're busy planning their next adventure with a toddler in tow.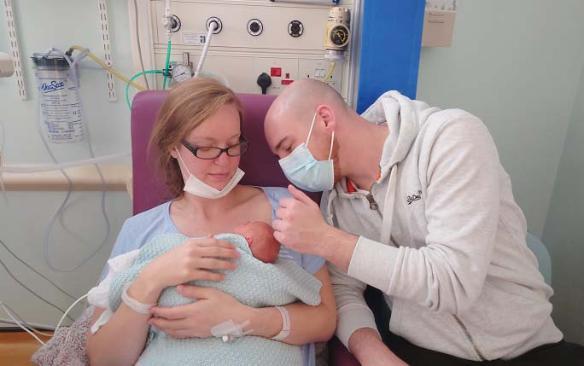 Dixie Mays (BA Hons Egyptology 2009, pictured above) is Director at MyTenantRent.co.uk Ltd, a student friendly residential lettings agency that recently won a Gold Award at the EA Masters Awards for excellence in lettings and customer service located here in Liverpool. Dixie also had her first son in September 2021 with her fiancé of 14 years Chris Greenway. Evan Lewis Greenway was born 8 weeks premature via c-section at 2lbs 9oz. He is doing well, and putting on those vital pounds! Dixie says she has found her life's motto - life only throws at you what it knows you can handle. She is looking forward to the future!
Veena Mistry (BSc Mathematics) has had multiple roles within the financial services space across retail, consulting and investment banking since graduating. She is currently working at Goldman Sachs, London within the Corporate Treasury division and will soon relocate to New York. In her personal life, she has had the privileged opportunity to travel extensively, which is inclusive of a solo 6-month trip around SE Asia where she qualified as a stress and rescue scuba diver.
Sarah O'Keeffe (BSc Genetics 2002), after working in various Higher Education institutions in the UK and overseas, returned to Liverpool in January 2020 and is now working just around the corner from the University as Academic Registrar at the Liverpool School of Tropical Medicine.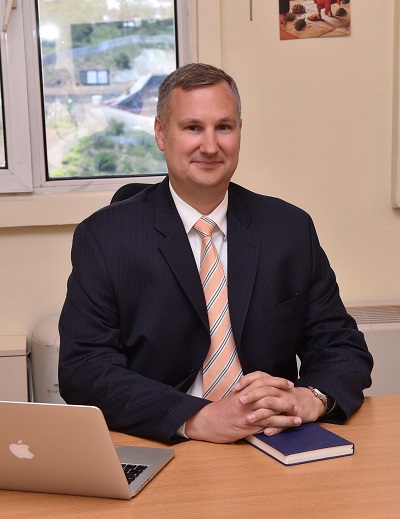 Jeffrey Woolley (MA in Renaissance and Romantic Literature 2005, pictured above), after a period of employment at international schools overseas in Spain and Turkey, has relocated to the USA to become the third President of Dartmoor School, headquartered in Bellevue, WA. Dartmoor is an independent school that provides bespoke education for Grades 1 - 12.