2020s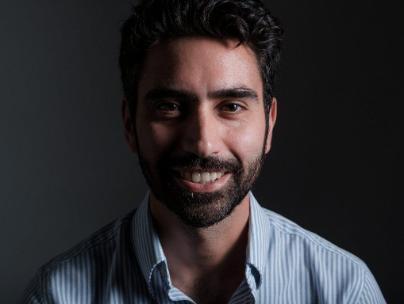 Dr Mario Herane (DBA 2021) (pictured above) became the VP for Global Affairs and Development at Universidad Mayor, one of the largest private Chilean institutions of Higher Education. Through his role, Dr Herane is responsible for the institution's global reach, including articulation agreements, international partnerships, new educational offers, EdTech developments, access to funding, and research opportunities and collaborations.
Jishnu Prakash Kunnanath Poduvattil (MSc in Data Science and Artificial Intelligence 2022) uses his data science skills to get ahead of disease at GSK London. His Master's at Liverpool helped to strengthen his foundations in Data Science. The faculty and the internship experience with the Virtual Engineering Centre shaped his career and he wishes to thank all the professors, lab assistants, library staff and the Guild for being an incredible milestone in his life.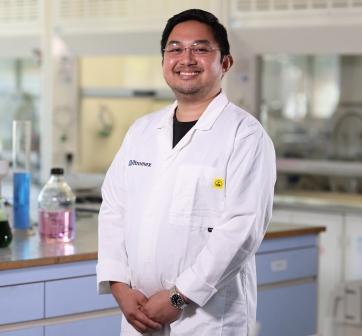 Dr Dennis Tuyogon (PhD 2021) (pictured above) graduated with an environmental analytical chemistry PhD degree, and is now working as a development chemist for a company that treats waste from secondary aluminium recycling industries.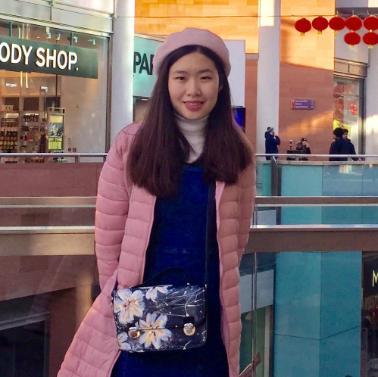 Rebecca Lim (LLB Hons 2020) (pictured above) got her first job at Lexis Nexis, later joined a leading fund and corporate service provider, and is now working at a leading international law firm. Her time as a student at the University inspired her to create artworks of iconic locations at the University using nail polish. She is also the founder of Becca's Artsy Corner and co-founder of handbag brand Rach Becca. In 2019, her design won 1st prize and was used as the Official University of Liverpool Alumni Trophy.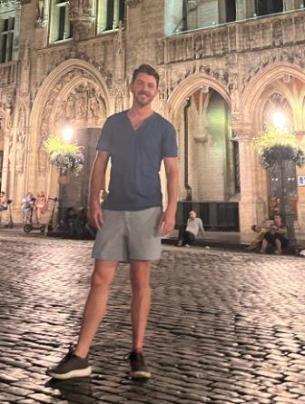 Shannon McGill (MSc Advanced Computer Science 2021) (pictured above) founded Full Stack Data Solutions, a data management company specializing in helping businesses manage and monetize their data assets though scalable pipelines that lead to actionable analytics and insights.
Umar El-badawy (MSc Petroleum Reservoir Geosciences 2020) works as a Petroleum Geologist with the government to ensure compliance to global industry best practices in oil and gas exploration and production (E&P) in Nigeria.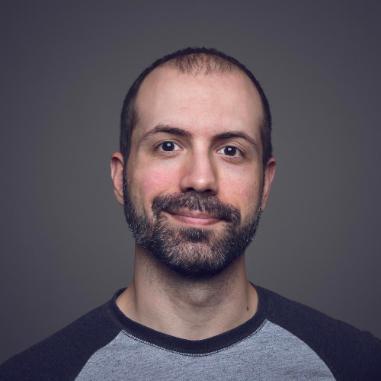 Dr Peter Kaltenecker (PhD in Cellular and Molecular Physiology 2020) became a research scientist following graduation. He moved back to his home country of Hungary, and is currently working in the field of translational medicine, focusing on the immunological background of Hashimoto thyreoiditis and autoimmune diseases. He is a co-founder of Vetricon Ltd. which provides point-of-care solutions for veterinary practices.
Rushan Tirmzii (MSc Advanced Computer Science 2022) has been working as a technical consultant in a cybersecurity company since graduation. While it was a major shift from what he was planning to do, he feels lucky to step out of his comfort zone and try something new and is loving every minute. His job throws up new challenges every day and helps him stay up to date with the coolest cutting-edge technology. He also gets a kick out of saying he stops hackers for a living!
Megan Curran (BA Hons Marketing 2022) tried a number of different roles while she found her feet following the COVID-19 outbreak. Currently, she is a Digital Content Specialist for Lyreco where she is responsible for managing the UK + Ireland Webshop along with the digital content for roughly 30,000 products. She is also Project Manager for the company's launch of a Natural Language Generation tool that uses AI to optimise product content.
Adam Lawrenson (BA Hons Physiotherapy 2020) has been fortunate enough to work in several NHS trusts across England since graduation, completing his junior and senior rotations, whilst also working in Lanzarote and Canada as a physiotherapist. In addition, he has worked on West End shows, touring productions, films, TV shows and has provided physio for musicians/crew members in stadiums/arenas. He is now completing MSc modules in advanced clinical practice.
Tanya Vissia (MSc Forensic Psychology and Criminal Investigation 2020) works for the Ministry of Children and Family Development (MCFD) as a Child Protection Team Leader/ Social Worker which provides intervention in Child Maltreatment Cases. She assisted in the development of Raven's Nest Child and Youth Advocacy Center in Duncan, British Columbia, Canada, which opened in April 2022, where she collaborates on multidisciplinary teams with other community partners who all have the same passion to protect and serve their communities.
Rudy Parengal (MSc International Business 2020) was awarded 'Student of the Year' at the Management School and quickly found employment at the University of Liverpool, followed by a leadership role at an SME. Rudy built his own start-up while consulting full-time for a large corporation and now serves as the CEO of Abjak, Liverpool's first food tech start-up, creating over a dozen job opportunities in the area. Rudy also volunteers for different non-profit organisations and serves on the board of a local regeneration company in the Wirral, while mentoring at the University of Liverpool. His involvement with local start-up ecosystems and speaking engagements highlight his connection and dedication to Liverpool's entrepreneurial community.
Sally Pierse (MA Philosophy 2022) moved back to her hometown of Aberystwyth after graduation and recently started her own sustainable business, The Chai Bike (Y Beic Chai in Welsh). Sally makes and sells masala chai via a low-emission e-cargo bike, which functions as a pop-up cafe. She sells chai in recyclable cups and encourages customers to bring their own mugs, sourcing honey, milk and tea locally. She supports local businesses by teaming up with them for events, such as the recent clothes swap. Visit her Facebook page 'Y Beic Chai/The Chai Bike'.
Jamie Harris (BA Hons Music and Technology 2022) entered the events production industry after leaving university, going to work for Blue Elephant UK. Since joining in June 2022, he has been part of events ranging from small conferences to jobs for the government and bespoke jobs such as Stormzy's album release party and Vivienne Westwood's memorial service.
Tara Codling (BSc Hons Psychology 2020, MRes Biomedical Sciences & Translational Medicine 2022 ) now works for Liverpool Guild of Students and thoroughly enjoys her role.
Charlotte Harries (MESci Geology 2020) uses her transferable technical skills in the civil service and still keeps in contact with several class mates.
Martin Ho (BEng Electrical and Electronic Engineering 2020) is currently working for Siemens Gamesa renewable energy as an electrical engineer. Day to day work involves troubleshooting and diagnosing offshore and onshore wind turbine issues in the UK and Scandinavian countries. He loves working in the renewable industry as it is rewarding knowing that you are helping the climate with green energy.
Alysia Wakefield (MSc Marketing 2020) started working in creative advertising following graduation which ended up opening doors for her in the world of consulting. She is now a Senior Consultant in EY's Communications & Engagements team helping organisations place people at the centre of their transformation agenda. Her expertise spans across creative communications and sustainability strategy.
Rachael Heaton (PgDip 2020) took up a role as Physician Associate within the Trauma & Orthopaedic department at Manchester Royal Infirmary NHS Foundation Trust. She worked there for two years as part of the team assisting in theatre, and taking part in the on-call rota and ward rounds. She is now undertaking an MBBS degree at the University of Central Lancashire.
Naba Malik (MA Management 2020) started working in a marketing agency after graduation but has just started a new job at Premier Foods as an insights analyst.
Dena Zavier (PGDip Mental Health Psychology 2020) has continued working with First Nation Governments in Yukon, Canada where she works in the Human Resource field. Issues around mental health are at the core of many struggles not only in First Nation communities and organizations but in almost every workplace she has served. Insights gleaned from her studies continue to serve her well.
Georgia Tromans (BA Hons English Literature 2020) is now working as a marketing executive for Oxford University Press and loving every minute.
Jordon Tsang (MSc Sports Business & Management 2020) has worked in a number of jobs since graduation, some of those in retail including the former Adidas Liverpool One store. With the help of his qualifications and experience he was able to obtain a job in his field of study where he was employed as a Fan Support Coordinator at Manchester City Football Club and has recently been promoted to the role of Fan Success Executive.
Kai Ho Brian Lau (MA Archives and Records Management (International) 2020) moved away from the archives field as he found it challenging to find a relevant job in the field, but has been enjoying new challenges in other sectors where he has also utilised the skills learnt in his MA to better help his company.
Tom Adams (BA Hons Law and Politics 2020) found having to trade student life in Liverpool for a work search in a job market ravaged by the effects of COVID difficult, so he and his girlfriend have managed to save up and are now backpacking around South East Asia! So far, they have seen seven countries in five months which he describes as "incredible". He goes on to say, "While the rat race is often a necessary evil there is more to life than being defined by work, a principle we have observed everywhere since leaving the Western bubble. Our travels have shaped us in immeasurable ways and will certainly benefit us as we move forward to future endeavours. It has enabled us to learn about other rich cultures/history first hand and develop important life skills in the process. For any present/future UOL graduates worrying whether travel will hold back their career pursuits, please don't stress there is plenty of time for that later and you'll be better served by knowing yourself better and the confidence this gives you. Go book those flights!
Mohsin Al Badri (BA Hons Civil Engineering 2020) has had the chance to work in different sectors since graduation and recently joined Vodafone Oman to work closely with the Telecommunication Regulatory Authority towards ensuring Vodafone compliance in terms of license obligations and TRA directives. In addition, having the chance to work in telecom sector has really increased his understanding and delivered a clearer picture of how telecom companies operated.
Ashleigh Cowin (BA Hons Law with History 2018, MA History 2020) took up a position as a site supervisor for the on campus Covid-19 testing centre following graduation. She held this position for several months during the pandemic and various lockdowns before moving to the School of Medicine as a Student Experience Administrator. She is now a Student Experience Coordinator within the Education team at the School of the Arts.
Barbora Blaskova (BA Hons International Politics and Policy and Hispanic Studies 2020) says that although her postgraduate studies at the CEU and job adventures in the security and investigations sector brought her back home to Slovakia, the memories she made and skills learnt during her time in Liverpool remain an integral part of her identity and who she is.
Daniel Lewis (MBiolSci Zoology 2020) is currently doing a PhD at Durham University studying mandrills and how they communicate with scent via their microbiome.
Miguel Oviedo (MSc Advanced Manufacturing Systems 2020) now works as a Manufacturing Engineer in Cambridge. Graduating during a Pandemic was never the plan, but it made him adapt to a new world and see things differently, knowing that regardless of the challenge he was going to be able to adapt taking every chance he could.
Munyaradzi Kuzamba (LLB Law 2020) works as a property law Legal Officer at Rochdale Council.
Ujo Agbeje (MSc International Business 2020) is currently working with the NHS.
Marc Facer (LLB 2020) went through a difficult period having to deal with Covid-19 and a delayed graduation. However, he says the university provided him with the confidence and ability to pursue his career in the military as an Intelligence Analyst
Matt Forfar (MSc Business Analytics & Big Data 2020) began working for AIMES following graduation - a previous spin-out of the University of Liverpool. He has worked in a start-up established by a top vascular surgeon to implement staffing software into NHS Trusts. He is currently seconded to CRUK, managing the implementation of Trusted Research Environment (TRE) cloud infrastructure to facilitate innovative cancer-based research. He is working with several groups of researchers, one of which is utilising high-performance computing and machine learning to run analysis on lung tumour data. He is also assisting in a network upgrade of 13 NHS hospitals in the North West.
Adrianne Howarth (BSc Psychology 2020) struggled to find work due to a lack of clinical experience within psychology. She accepted a trainee nursing associate apprenticeship and is now en-route to an assistant psych role with the support of consultant psychologist and nurses together.
Rahid Alakbarli (MSc Business Management 2020) believes the University of Liverpool significantly influenced his successful experiences across different projects. Using the data-driven management framework he researched at the university, he applied it to Radio Spectrum governance. The knowledge he gained at the University was invaluable in founding a national cyber security governance organization, building the region's first managed security service provider business, and currently implementing frameworks for a big data strategy in the largest seaport in the Caspian Basin. He is grateful to the University of Liverpool for these achievements and is now in the final phase of his PhD studies.
Mandy Sikwila (PgCert International Accounting & Finance 2020) was negatively affected by COVID-19 which impacted her progress and resulted in her having to stop her studies and solely focus on her work. This year she has decided to finish her studies and is currently pursuing a management accounting qualification, which she describes as an "exciting journey" though agrees it needs a lot of push due to the study break for a few years. The online experience and the knowledge that she gained from undertaking a course with University of Liverpool is helping a lot and she says she wouldn't have made it this far without that exposure.
Emma Clark (MBA Football Industries 2020) says a lot has happened since the global pandemic and graduation with a new way to working life and life in general. A week before the pandemic hit, she was invited to FifPro in Amsterdam with Women in Football to share her story with various influential business men and women across the footballing world. Leading on from that a story was also written about her journey, as she was awarded a full scholarship from Women in Football, a scholarship that changed her life. She took full advantage of the platform to access people's free time in the pandemic, to start and elevate her career in sport as a commercial agent/brand manager. Since then other roles have been presented to her in other sporting spaces. She often speaks at universities to inspire and spark thought processes to help the students with their own path. She finds this very rewarding as a conversation can change so much and help in many ways. The pandemic allowed her to build extensively on building a network in sport, that also provided her with further knowledge in the sporting and commercial space and work opportunities. This then led to working with athletes, clubs, agents, events, charities and various businesses related to sports. The MBA has catapulted her into the football and sports world and changed her career path and life and so much has happened since then. It has been a surreal experience even to date and one she thoroughly enjoys. She urges people to read her story on the Women in Football website; she is proud of her accomplishments and everything which has led her to the path she is on today. As she says, "To think me Emma Louise Clark who started out on a hope and a prayer in 2013 could inspire someone in this way is so amazing to me!"
Jiayue Leng (BSc Economics 2020) says her experience at the University of Liverpool and ULMS taught her to be an adult as well as a young professional. After graduation from ULMS, she was admitted to the University of Southern California in 2020 and went to Los Angeles for postgraduate study. She has obtained her Master's degree and has just started work at Pricewaterhouse Coopers at an associate level. She advises students to cherish all the experiences and memories in the UK and hopes one day to have the opportunity to visit the campus and this adorable city again!
June Blake (MSc Finance 2020) started on a Graduate Programme at Deutsche Bank in Germany in the Investment Bank. She then progressed to Analyst in Debt Capital Markets. In this division they support the largest German corporates to bring them together with large and well-known investors and therefore they gain access to public capital markets instead of taking out bilateral bank loans. After she was promoted to Associate she decided that she wanted to move to London and will start as an Associate in the same division at Royal Bank of Canada this summer.
Katherine Webster (MSc Radiometrics Instrumentation and Modelling 2020) started a new graduate job last year as a trainee health physicist in the civil service. She has really enjoyed the job so far and has found it very interesting. She is also looking forward to seeing what the future holds and the exciting opportunities that come up.
Dr Guillaume Babet (DBA 2020) says that after many years of study felt it was time to give back to society and share the knowledge acquired across so many years. He pursued his dream and opened the Noble Arc Business School, a Mauritius qualifications authority-accredited centre, carrying accreditation of ABE and CIM UK. Besides the academic and professional courses, they also deliver regular corporate trainings to staff of local enterprises pursuing their career development growth.
Antonia Healy (BSc Biological sciences 2020) trained to become a secondary science teacher following graduation and, with the knowledge and skills she gained from her course at Liverpool, passed with flying colours qualifying as a teacher. A year later she was promoted to Head of Biology, and is now starting training to progress to her next leadership role.
Job Ndombasi (BSc Geophysics 2020) is currently working for one of the largest mining companies back home in Angola. He has been appointed to the position of Junior Geophysicist/Geologist Engineer at Sociedade Mineira de Catoca (Catoca's Mining Society). He says life at work is just like a long field trip, with a lot of field work that includes analysing kimberlite and ground samples, interpreting data and producing coherent reports, and so much more. "It is still a long journey ahead but it is pretty exciting."
Demetrio Castillo (MSc in Advanced Biological Sciences 2020) studied Sustainable Food Systems at the University of Liverpool and is currently teaching in a State University in the Bicol Region back home in the Philippines. Last year, he was awarded 'Outstanding Extension Practitioner' due to his active engagements in the community through extension projects.
Dr Mario Herane (Doctor of Business Administration 2021) has been involved in the Higher Education sector for over 15 years, becoming a promoter of the use of technology and simulation for the benefit of student learning and academic success. He has currently become the first Chancellor (Pro-Rector) at the Universidad Mayor in Chile, and the youngest professional ever in that role in the country.
Drew Franklin (MBA 2021) lives in Naples, Florida where he is CEO of a technology start-up company for the SC Johnson and Son Inc family company.
Ismail Umarji (BSc Hons Chemistry 2021) has been working as an Area Manager at Amazon and was recently promoted to Area Manager II. As he says, "Work hard, have fun, make history."
Asish Varghese (Master in Management 2021) was offered a job following graduation as a Data Analyst at Dnata (The Emirates Group) in Preston.
Joseph G Scell Jr (MSc in Cyber Security 2021) is from Liberia with a decade of experience in the IT field. As an IT infrastructure consultant for a consulting company, he supports the United Nations Support Office in Somalia and Kenya on an ICT project. In order to understand more about cutting-edge technologies, he is also pursuing a second Master of Science degree in Data Science & Artificial Intelligence at the European Business University of Luxembourg. In addition to all of this, he enjoys photography for fun, playing basketball, and going to the gym. He also likes spending time with his son, Khari.
Jack Watson (MSc Big Data and High Performance Computing 2021) became a Data Engineer at an insurance company immediately after graduating. Modules like Big Data Analytics gave him the perfect foundation of knowledge regarding Apache Spark, to allow for him to use it to an industry standard level.
Alexandre Le Fourner (MSc Big Data Analytics 2021) founded his company called Help AI after completing his diploma. He has been working with 30 different countries on more than 60 projects of AI, giving conferences in numerous universities about the advances in the field. He has been working in finance, defence, agriculture and mainly medicine. In 2023, he moved to Switzerland to work on an exciting project about AI applied to radiology.
Michael Louth (BEng Hons Civil Engineering 2020) completed his masters in Geotechnical Engineering from the University of Birmingham in 2021. He joined Jacobs upon graduation in 2021 and worked in their geotechnical team in Reading. Since the beginning of 2023, he has been working for Thames Tideway in London on secondment
Yicheng Luo (BSc Mathematics with Finance 2021) is working for a fund company in Shenzhen, China.
Albert Kubiak (BA Business Management 2021) has been employed in one of the largest European banks in its internal audit department since graduation. He has also started an online MSc to combine his drive for knowledge with the ability to apply it simultaneously at work.
Paul Mensah (MSc Cybersecurity 2021) obtained further industrial certifications such as CEH v11, CISM, and CISA, and now works as an information security auditor for a multinational organization.
Eden Harris (BA Hons Architecture 2018, MArch Architecture 2021) joined an architectural practice in Manchester following graduation where he worked as a Part 2 before completing his Part 3 exams and qualifying as an Architect. He worked as an Architect for five months before following another passion of his in the sneaker Industry. He is now the Creative Director of KershKicks sneaker store.
Dr Jared Vann (PhD Physics 2021) works in JPMorgan AI Research, working on applications of Large Language Models (GPT-3, chatGPT, etc) to the finance industry and wider.
Evangeline Waterhouse (BA Hons Business Management 2021) graduated during COVID-19 and had to wait a year for graduation. In that time, she worked at a start-up, an award-winning digital marketing agency and now at the charity, Yorkshire Cancer Research. She's had the opportunity to experience three types of sectors already and is excited to explore more. One thing she loves is the drive and passion she found at the University, pushing herself to keep finding her full potential.
Mengyu Feng (BA Accounting and Finance 2021) completed a Master of Science degree at Imperial College Business School and is now working as an auditor in London with a well-known accounting firm. Her time studying in Liverpool has not only helped her to find an area of expertise that she enjoys but has also given her more ability and confidence to respond to crises and changes and make the right choices. She says, "After graduation, my alumni and former teachers continued to give me constant support and encouragement, which made her never feel alone."
Eoin Jordan (EdD Higher Education 2021) is currently Director of the International Education Institute at the University of St Andrews in Scotland. He is also an External Examiner for the University of Birmingham and University of Dundee's International pathway provision, and an academic panel member for LanguageCert English language tests.
Tamzin Bourke (BA Business Management with Law 2022) is now working as a legal assistant.
Peter Ivory (MSc Project Management 2022) is a Project Quality Manager for TotalEnergies managing the quality team on their largest ongoing project. A key factor in obtaining this role was the fact he had gained my MSc in Project Management.
Gabriella Krason-Smith (BSc Psychology 2022) is currently completing an MSc in Health Psychology at UWE Bristol.
Elsie Holmes (BA Hons English Language 2022) wasn't sure where her degree in English language would take her at first. She started a job as an English tutor in a primary school, which was very rewarding and fulfilling. She was able to make use of her degree knowledge and support the younger generation. However, after deciding that a teaching pathway was not for her, she started a new job at the University of Liverpool, as a Graduate intern within the Student Experience Team in the Life Sciences department. She is loving being back on campus and helping to enhance the experience of students in the department. She thinks a career in higher education is something she would be very interested in continuing, and the opportunity of the internship she is currently doing has taught her so many valuable skills which will support her going forward.
Brianna Thomas (MSc Mathematical Sciences 2022) is currently working for a firm as an audit graduate trainee on an apprenticeship scheme working towards her ACA ICAEW chartered accountant qualification.
Jamie Harris (BA Hons Music and Technology 2022) entered the events production industry after leaving university, going to work for Blue Elephant UK. Since joining in June 2022, he has been part of events ranging from small conferences to jobs for the government and bespoke jobs such as Stormzy's album release party and Vivienne Westwood's memorial service.
Rebecca Coles (MSc Accounting and Finance 2022) got a job after graduation with Kingspan Global as a Management Accountant where she was able to put into practice what she learned in her degree. She has since become a Data Analyst at Bank of America based in Chester, UK which she loves and can't wait to see where it takes her. As a mature student she never thought she could reach some of her accomplishments but now she is a big believer in that you can do anything if you put your mind to it and believe in yourself.
Miss Lauren Metcalf (BA Hons English Literature 2022) made an unexpected move into tech following graduation. She never thought she would be in the industry as it always seemed so far away from her love of literature and words, but she now works as the Content and Marketing Coordinator at media publication Salesforce Ben and has found the role a perfect fit for her interests and skill set. She reviews guest author submissions, writes content for the blog, creates email campaigns, and manages social media posts.
Aleardo Kandiah (BSc Hons Biochemistry 2022) works as a software engineer.
Subramanian Chandrasehar (MEng Aerospace Engineering 2022) is a Graduate Support Integration Engineer at BAE Systems in the Air Sector. A lot of his day to day work consists of operations management, product life cycle management and other business support functions.
Matthew Meekin (MEng Mechatronics and Robotic Systems 2022) is now working near Newcastle as a test engineer at a PCB manufacturing factory. The work is varied day to day with the range of customers and products.
Back to: Alumni