2010s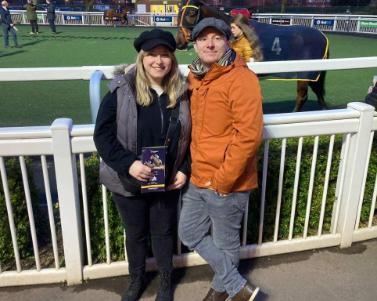 Michael Jones (BA Hons History 2014) (pictured above) had a few different roles in sales and customer service after graduation, before finding his calling in journalism. He completed an NCTJ diploma in 2018 and began freelance work that same year covering the FIFA World Cup and the Premier League. In February 2022 he was hired by The Independent as a full-time Sports Reporter and Live Blogger. Over the last five years he has written about the Cricket World Cup, The Masters, covered action from the Grand National to Champions League final and is having a blast doing so.
Allan Bartolome (MSc in Computer and Information Security 2017) moved from Asia to Africa after graduation. His teaching experience in Liberia was "one of the best", where he improved his skills in teaching and managing people in a completely different culture and belief, and when he fell in love with Africa. He currently works in Mauritius in a computing faculty partnered with a UK university among a diverse range of nationalities from Africa, Asia, the US, and Europe.
Whael Gaggo (Postgraduate Diploma in Project Management 2014) served as Senior Project Manager for the 'Grand Millennium Al Seef Basra Hotel', a 5 Star luxury hotel and resort in Basra, IRAQ. The project was inaugurated on 22 Feb 2022 and it became the HQ for Football Gulf Cup 25.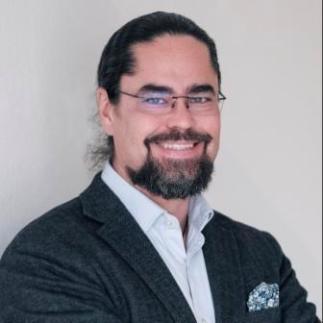 Tomas Studenik (MBA 2012) (pictured above) has developed a love of artificial intelligence since graduating ten years ago. This led him to the production of the first theatre play written by AI and performed by humans at a world premiere in Prague in 2021. His other passion is the intersection of health and information technology. Last year, he set up a global Health Tech Incubator Caelestinus, where he helps future start-ups build products and services to improve quality of life for patients around the world. Having encountered a number of obstacles and challenges on his journey, he has managed to write two books on failure and even started teaching a university Science of Failure course in the Czech Republic.
Tom Simpson (BSc Mathematics 2015, MSc Mathematical Sciences 2016) is a programme manager at Google.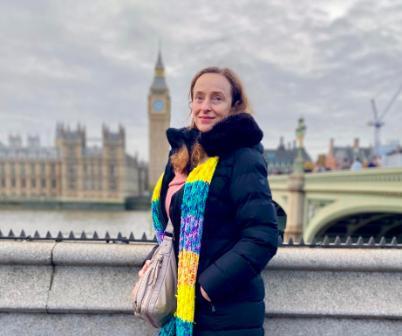 Petya Wienand (MSc Organisational and Business Psychology 2017) (pictured above) completed the online MSc programme which she found a transformational experience during a transitional period in her life. Following her graduation she found a job as a professional coach with BetterUp, accredited with ICF. One of the most important learnings she feels she gained from the programme was the skill of critical thinking, which she sees as essential in the current world of disinformation.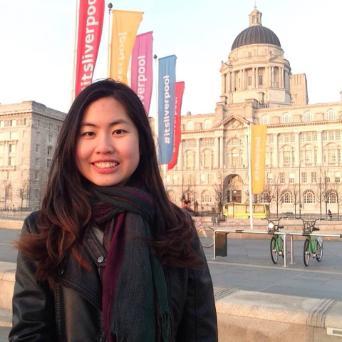 Rachel Lim (LLB Hons Law 2016) (pictured above) pursued her LLM in Law, Medicine and Health Care at the University of Liverpool in 2017. She later worked at Baker McKenzie and joined a leading international law firm where she is currently working. She is also currently pursuing her PhD, specializing in medical law part-time at the University of Leicester. She co-founded a handbag brand, Rach Becca.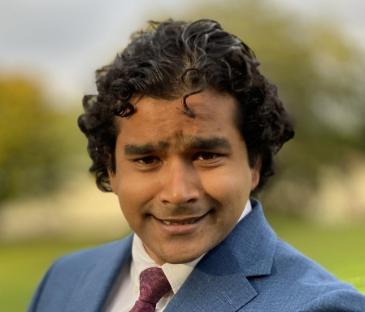 Dr Mushfiqul Alam (BEng in Aerospace Engineering 2011) (pictured above) is currently working as a Lecturer in Flight Dynamics at Cranfield University, United Kingdom where he leads the simulated and experimental aeroelasticity research activities for fixed-wing and rotary-wing aircraft in collaboration with various stakeholders such as Airbus, BAE Systems and Leonardo. Following his graduation from Liverpool, he pursued a double MSc in Space Science and Technology with a specialisation in Systems and Control funded through the Erasmus Mundus Fellowship. He later gained his PhD in Aerospace Engineering at the Czech Technical University in Prague.
Eldxon Laurenzi (BA Combined Honours (Psychology & Philosophy) 2015) works in the sports industry in his home country of Indonesia. He worked as part of Nac Strata Asia team which deals with anything related to sports and also worked as a football coach at the Football Academy owned by the company. He has managed the largest private owned Sports Centre in Jakarta, launched the first Padel Court in the Jakarta and Java areas, is a member of the Padel Association of Indonesia and undertakes international sports projects mostly related to football (competitions, trials etc).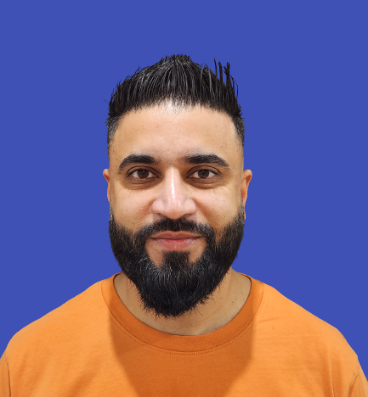 Abid Hussain (Master of Civic Design 2010) (pictured above) didn't intend to be a Town Planner having previously been a bank manager and owner of his own business whilst in China. Since graduating, he has held senior positions and is currently the Principal Planning Manager at Stoke-on-Trent City Council. He manages a small team and oversees the core day-to-day planning application functions, enforcement and planning support. He attributes the skills and education he received at the University of Liverpool for getting him where he is today.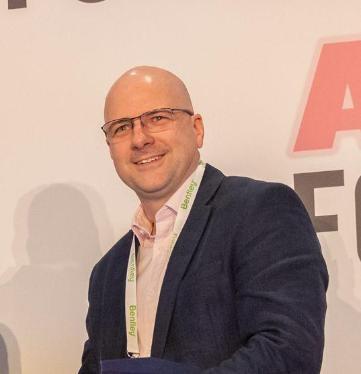 Ivan Gasparetto (MSc Software Engineering 2011) (pictured above) started a company in Brazil, building an application that quickly gained traction and garnered more than 10 million users in its first year. From there, he set up an outsourcing company in England, working with several prominent brands including the Telegraph Media Group, Chelsea FC, and Bentley Systems. He also developed a software solution for managing construction and infrastructure projects, which won a national award with RICS. He is now Director of Software Development at Bentley Systems, where he leads a talented and diverse team based in Brazil and works with colleagues from around the globe, including the United States, United Kingdom, Lithuania, Dubai, India, Australia, France, and Spain. The opportunity to collaborate with people from different cultures and backgrounds is one of the most rewarding aspects of his work, he says. His best advice for anyone seeking a fulfilling career is to be honest about your aspirations and seek out mentors who can guide you along the way. At Bentley Systems, they have many experienced colleagues who have been with the company for over 25 years, providing ample opportunities for personal and professional growth.
Stanley Konde (MSc Project Management (Construction and Infrastructure) 2019) was promoted to District Engineer and Head of Technical Services at Sembabule District in Uganda.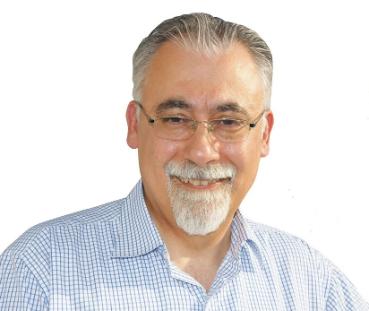 Hrach Kalsahakian (Masters in Global Human Resources Management 2013) (pictured above) graduated with a Master's degree at the age of 47. His degree armed him with new competencies that proved crucial during the pandemic when he switched from tourism services to management consultancy, which he says would have been impossible without his Master's.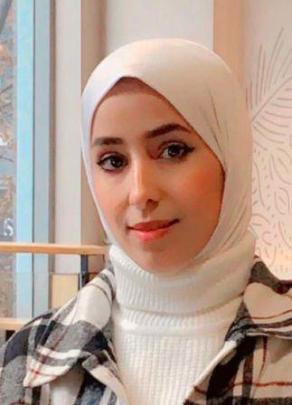 Hadil Saleh (BSc Hons Biological and Medical sciences 2019) (pictured above) pursued a Masters of Research in 2020 in Biomedical Sciences and Translational Medicine at the University of Liverpool, where she achieved a high distinction. She gained a PhD position in cancer research, supported by the North West Cancer Research Charity. Cancer research is a field she has always been passionate about and she is eager to continue working in this field after completing her PhD. Her passion for finding new treatments to improve lives of those affected by cancer is unwavering and she hopes to contribute to the ongoing efforts to find a cure for this devastating disease.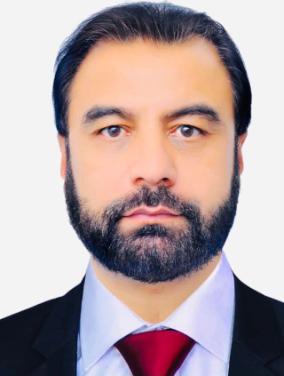 Dr Abdul Wali Yousofzai (Master of Public Health 2016) (pictured above) is a medical doctor who graduated from the medical faculty in Afghanistan in 2022. He has been involved in public health since 2004, immediately following his graduation, and has been working with the Global Fund to fight against AIDS, TB, and malaria in Geneva, Switzerland, since January 2022.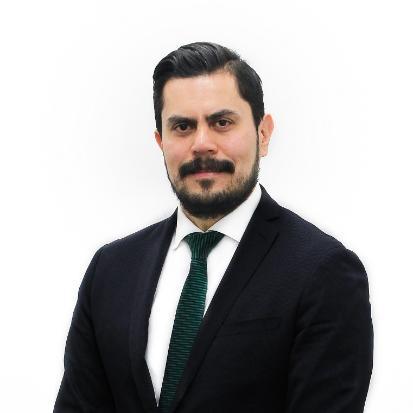 Juan Roberto Lozano Maya (MSc International Management 2015) (pictured above) completed his MSc online with Merit. He was promoted to Senior Researcher at an energy research centre in Tokyo, Japan followed by a move a year later back to his home country of Mexico, to take up a role as the Head of the International and Governmental Affairs at the country's newly-created electricity system and wholesale market operator.
Jessica Fleming (MSc Investigative and Forensic Psychology 2014) graduated with an MSc in Clinical Counselling from Bellevue University in 2019 and is currently an independently licensed Mental Health Counsellor (LPC) in Washington DC. She was recently accepted to PhD Clinical Psychology program at Fielding Graduate University.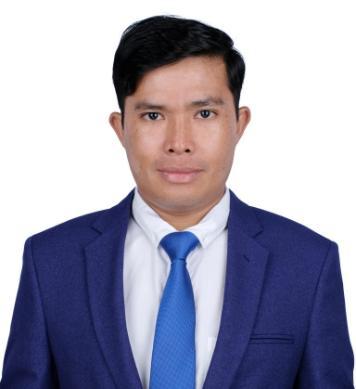 Derwin Tambunan (MSc Applied Psychology 2015) (pictured above) says the experience of completing his MSc shaped and changed his life and career. In 2016 he was promoted to Head of the Sub Division of Human Resource Management and Organisation. In 2021 he obtained another Master of Governance and Public Policy with distinction from the University of Queensland, Australia. In September 2023, he will start his PhD at the University of Edinburgh and has been awarded a scholarship from the Indonesia Endowment Fund for Education Ministry of Finance. He remains proud and immensely thankful for his excellent academic experience at the University of Liverpool.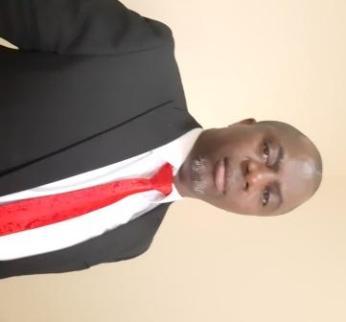 James Nyirongo (Msc Project Management 2014) (pictured above) has been working predominantly with NTU International A/S since graduation, on three projects all of which are EU-funded technical assistance missions in the roads sector. He was a Permanent Mentor, (Key Expert 3) in Mozambique between 2015-2017, a Senior Maintenance Engineer (Key expert 2) in Ethiopia between 2018-2020 and a Senior Road Maintenance Management Expert in Malawi between 2020-2021. He is currently working with SWMoz Svosve Lda in Mozambique on a World Bank-funded Integrated Feeder Road Development project as Resident Engineer (Key expert) overseeing the rehabilitation of 759Km of road network.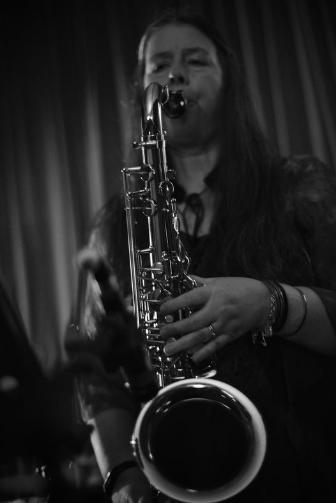 Dr Helen Southall (PhD Music 2015) (pictured above) has continued to teach Computer Science at the University of Chester, since completing her PhD, while developing her research interests in the fields of Digital Humanities and Virtual/Augmented Reality for History and Heritage. She has also continued to develop her music performance activities, playing with a variety of ensembles, including the North Cheshire Wind Orchestra, and the new Gifts from Crows trio.
Dr Bastian Gerhard (MSc Information Systems Management 2012) spent a few years working in the Tokyo start-up industry before relocating to Berlin where he was fortunate enough to participate in Zalando's journey to become a profitable, innovative and customer-centric fashion e-commerce unicorn. Since 2017, he has been permanently based in Switzerland and focused on scaling-up another unicorn as its CIO this time in the new energy space. As an aside, he is a doctoral candidate at IE Business School in Madrid where he is trying to shed light on the question, "What makes a successful entrepreneur in times of adversity?"
Mr Jack Parrock (BA Hons English and German 2010) has worked his way into the news industry and is now working as a correspondent and presenter for the German public broadcaster, DW News. He also writes for the Times and the Telegraph, covering EU news out of Brussels. He says he was lucky to scrape through his degree in Liverpool and has the fondest memories of the city and the university life. "It set me up for everything that was to come."
Dr Henry Ddumba Mawejje (MSc Biology and Control of Parasites and Disease Vectors 2010) joined the Infectious Diseases Research Collaboration in Uganda, upon completion of his studies at LSTM in 2010, and led entomological research focused on monitoring patterns of insecticide resistance, identifying novel markers of insecticide resistance, supporting the Anopheles gambiae 1000 genomes project, examining the impact of vector control tools, supporting the development of protocols for testing new generation long lasting insecticidal nets and establishing entomological surveillance as an intervention in several malaria endemic areas. In 2016, he enrolled for a PhD program examining patterns of insecticide resistance at the London School of Hygiene and Tropical Medicine, which he completed in December 2022. Of note, he was fortunate to return to LSTM, though briefly in 2021 to utilize the expertise in the Vector Group, in conducting molecular analysis and genomic data interpretation for his PhD. He is actively engaged in expanding the reach and scope of entomological surveillance, as well as supporting the Uganda National Malaria Control Division, Ministry of Health and the Makerere University School of Public Health in generating evidence for effective malaria vector control.
Ali Javed (MSc Consumer Marketing 2012) chose a career in digital advertising in Pakistan, where he had the opportunity to work with some of the world's best brands, including Coca-Cola, Unilever, and Emaar. His hard work and dedication paid off, and he is now stationed in Nepal, where he serves as Head of Digital at one of the country's largest agencies where he is responsible for setting up their digital unit, and is proud to say that they are making significant strides in the industry.
Mr Ahmed Barkatali (BEng Hons Civil Engineering 2012, MSc Civil Engineering 2013) decided to pursue a career in Project Management in construction projects and worked on railway projects with Network Rail and TfL. He did this for six years then moved into a Senior Project Management role working for one of the UKs largest build to rent developers in Wembley where he has worked on critical infrastructure projects around the Wembley Park Estate. The technical knowledge he gained from his degree still helps him with his projects to date.
Dr Rebecca O'Sullivan (MSc Archaeology 2013) has been a Humboldt Foundation researcher at the University of Bonn since 2021 working on Bronze Age trans-national exchange networks in East Asia. This year, she will be visiting researcher at the Max Weber Institutes in Tokyo and Beijing, and is part of the 'Hearth & Home' project in Liverpool's Archaeology Department that excavates Iron Age settlements in northern Mongolia.
Dr Hanyang Wang (MA Architecture 2014) is a researcher at Waseda University and associate professor at Shandong Jianzhu University. She received her Master's degree from the University of Liverpool and her PhD in architecture from Waseda University. Her research focuses on modern Japanese architectural education history, particularly the pre-war architectural education at Waseda University. Her doctoral research filled a gap in the current research on architectural education. Through historical research, she discovered a special form of architectural education - distance education - and conducted in-depth research on it. She is also an excellent photographer and has served as a photographer for several international projects.
Isiramen Olajide (Masters in Public Health 2013) says her experience at the University of Liverpool and her Master's degree in Public Health expanded her work scope in Public Health, and she has been able to work with three international organizations since completing her Masters. She led and coordinated National Laboratory surveillance and epidemic response in collaboration with the Nigeria Centre for Disease Control between 2015 to 2017, reactivating the public health laboratory services and reporting systems. She participated in the largest National Population Based HIV Indicator & Impact Assessment Survey in Nigeria as a senior laboratory advisor between 2017-2019. She was privileged to work with a team of national laboratory experts in Nigeria to pilot HIV Recency testing and surveillance system between 2019-21. With the advent of COVID-19, she has supported the global health security agenda in South Sudan and expanded screening for COVID to facility level using rapid test. She supported national training, partner coordination, development of national policies and guidelines, as well as protocol development and implementation. She is glad to be a vital part of the Global health system, committed to more professional development and pledge to impact my world with the knowledge gained at University of Liverpool.
Dr Emmanuel Bimba (MPH International Health 2014) currently works with the largest humanitarian organization - United Nations World Food Programme (WFP) - in Damaturu, Northeast Nigeria as a Programme Policy Officer-Head of Operations. His work provides programme management support to activities delivering immediate life-saving and life-changing support to internally displaced persons affected by the prolonged insurgency (Boko Haram crisis) in northeast Nigeria. Emmanuel was recently nominated for a 2022 Alumni Award.
Ms Charlotte Murray (MA Archives & Records Management 2014) worked for six years as Project Archivist for National Museums Liverpool, based at Merseyside Maritime Museum, before moving back to her hometown of Leeds to take up a new post as Archive & Records Manager for Northern Ballet. She is currently working on an exhibition on Romeo & Juliet, and creating a Records Management Policy for the organisation.
Mr Thomas Guy Scott (MBA 2014) owns a successful university admissions and business consultancy firm in Mexico, delivering in-person training in the Americas, Europe, the Middle East, and Asia. He is an adjunct lecturer in human capital and leadership at one of Mexico's top universities (UP) and has appeared in a variety of press regarding HR, leadership, and diversity. Currently he is writing a thesis at the University of Bath in the area of women, leadership, and MBA programs.
Mr Lieven Desomer (MPH 2014) started his MPH in 2008 whilst also working full-time on polio eradication in Nigeria for UNICEF. He really enjoyed the MPH even while working and agreed it was good to have access to all the newest Public Health developments and literature. The flexibility and format really helped him to succeed and eventually apply a lot of things even in a vertical program. He believes having worked for a while in Africa and Southeast Asia before starting the MPH this added to the discussions to add a sense of reality to the DQ. He is very grateful to the University and sends his regards from the Democratic Republic of Congo.
Miss Sarah Halliday (BA Hons Latin American Studies 2015) has travelled the world since graduation, working as a Relocation Consultant helping people move across the globe, and is currently travelling around Peru with three of her closest university friends. Thanks to her time at Liverpool she's developed a love for everything South American and relishes being able to communicate in Spanish.
Professor Chang Gao (BEng Electronics 2015) is now a tenure-track assistant professor at the Department of Microelectronics, TU Delft, since August 2022. After graduating from Liverpool, he obtained an MSc from Imperial College London in 2016 and obtained a PhD degree with distinction from the Institute of Neuroinformatics (INI), University of Zurich and ETH Zurich in 2021. His research interest is designing energy-efficient digital AI hardware for edge computing. He recently won the 2022 Mahowald Early Career Award in Neuromorphic Engineering, the 2022 Marie Skłodowska-Curie Postdoctoral Fellowship, and was awarded the MIT Technology Review Innovators Under 35 Europe 2022.
Mr Maxim Sayapin (MBA Finance & Accounting 2016) believes his decision to undertake a postgraduate program in MBA Finance & Accounting with the University of Liverpool was the best personal and professional chose he has made. Not only did it accelerate his career landing him a great position with Etihad Airport Services Catering Decision shortly after the graduation, it also led him to overseas travel where he now looks after two Marriott-branded hotels as a department head. He also learnt that there are several angles to every case and has learnt to appreciate the diversity of opinions. His message to the Class of 2023 and other students is to keep on dreaming big and never give up! "Life puts one down time to time, but only to the point which we are meant to handle and therefore gain some wisdom."
Miss Hannah O'Neill (BA Hons Sociology and Criminology 2016) has worked in the Third Sector for Action Tutoring, an education charity championing young people from lower-income backgrounds to achieve in Maths and English, helping open doors to future opportunities. After over three years overseeing high-quality tuition programmes across Merseyside schools, engaging local residents and students as volunteer tutors, she moved into corporate partnerships, inspiring hundreds of individuals to volunteer. She is now the Head of Philanthropy, leading all philanthropic based activities and initiatives.
Mr Bernard Wishard (MSc Computer Science with Honors 2016) has enjoyed a career at the International Atomic Energy Agency, Vienna where he recognized for outstanding engineering achievements by the Deputy Director General of Nuclear Safeguards for the development of a number of sealing devices protecting thousands of bomb quantities of nuclear material. Since February, he has been with the University of Chicago writing papers on improving nuclear safeguards and resolving past difficulties negotiating arms control agreements.
Professor Dr Jose Helano Matos Nogueira (DBA Business Administration 2016) was the first Brazilian to be the World Director of the Forensic Police of the International Criminal Police Organization (INTERPOL), managing 190 countries at its headquarters in Lyon, France. He is currently a member of the INTERPOL Global Knowledge Hub. In 2019 he completed his postdoctoral at King's College London. In addition, he was honorary lecturer of the Master and Doctorate at the University of Liverpool, teaching the disciplines of Strategic Technology Management, Cyber Forensics, and Cyber Crime Prevention and Protection.
Nina Kechagia (MA Music Industry Studies 2017) is a creative strategist, video essayist, radio broadcaster on the award-winning London radio Resonance FM and host of educational events. She is the Marketing & Communications Manager for a global community of women, gender nonconforming people, and allies in the music industry called 'shesaid.so'. She also sits on Liverpool City Region Music Board (co-chair at the gender equality subgroup) and runs a small music community called Groove Inspired. She often hosts talks and panels on topics such as; creative entrepreneurship, diversity in music, music and new technologies (web3, AI) and dance music history. Her first academic journal on music & AI is getting published this year.
Dr Joseph Darko (MOH 2018) was recently given a state honour for his role in leading the emergency response and training teams in the Tarkwa-Nsuaem municipality. He operated on Ghana's first pregnant COVID-19 patient at a time when there was very little knowledge on COVID-19 and he was recently promoted to the position of Medical Superintendent of a new hospital built by VAMED in the Western region of Ghana.
Maya Willis-Fry (BA Hons Human Geography 2018) moved to Manchester and completed an MA in gender, sexuality and culture. She took a year off and moved to Vietnam to teach English before moving to Vancouver, Canada in 2021 to pursue a PhD in kinesiology. She is now studying the inclusiveness of the yoga community in studios and community centres and is considering the broader philosophical history of yoga. This has been a rewarding journey which all started at the University of Liverpool! I am so grateful for my time in Liverpool.
Olivia Irwin (BA Hons Ancient History 2019) took a year out following graduation before entering the Royal Military Academy Sandhurst. She commissioned into the Royal Army Medical Corps in 2021 and has since deployed as a Medical Liaison Officer on overseas exercises to Kenya, Germany and Canada. In the UK, she commands a troop of highly trained and motivated Combat Medical Technicians, Paramedics and Nurses, operating out of Armoured Vehicle platforms to provide First-Line medical support to Infantry and Armoured Battlegroups.
Megan Johnson (BSc Hons Bioveterinary Science 2019) secured her first graduate job 18 months after graduation as a Project Trainee with wildlife charity Froglife. After a fantastic year, her career has continued to grow and she now works as a Consultant Ecologist based in Glasgow. She loves her job as every day is different. She is outside most of the time (mainly standing in a river or peat bog!) exploring new places and discovering the things she loves.
Amos Arthur (MSc Marketing 2019) says, "As marketing professionals, we know that staying ahead of the curve is essential in today's fast-paced business environment. One trend that is quickly changing the marketing dynamics is the use of artificial intelligence (AI). In recent years, AI has emerged as a powerful tool for marketers, helping to automate tasks, analyse data, and provide valuable insights into customer behaviour. AI is transforming the way marketers approach their work. For instance, machine learning algorithms can analyse large volumes of customer data, providing marketers with insights into consumer behaviour that can help them better understand their target audiences. These insights can then be used to develop more effective marketing strategies, such as personalized content and targeted advertising campaigns."
Daniel Thompson (BA English Literature 2017, MA Renaissance and Eighteenth-Century Literature 2018 ) currently works as a Senior Content Producer for Springpod, an early careers platform that empowers young people to experience the world of work and university before they apply. Using his editorial and content creation skills plus the awareness of the university and employability spheres that he gained at university, his is now part of a team that helps others make informed decisions about their future. They are the leading provider of university and career experiences in the country, with over 400,000 users and are growing by the day.
Adam Shaen (MSc Human Resource Management 2018) moved into a role of Associate Vice President with Lakehead University for a few years following graduation, and is now in the role of Vice President with St. Joseph's Care Group.
Marcel Vonarburg (MBA 2015, MRes Business Administration 2019) bought two companies through a leverage buyout and has completed two further MBAs, one from INSEAD and one from Tsinghua, China.
Kenia Zamarripa (MSc Global Marketing 2015, PGCert Human Resources 2017) was still navigating professional development while she was studying, serving as International Affairs and Marketing Director at the Sportfishing Association of California and had the opportunity to test her MSc thesis as part as her efforts to enhance the association's outreach and branding in Mexico, its target destination for nautical tourism. She currently serves as Executive Director of International Business Affairs at the San Diego Regional Chamber of Commerce, where her marketing background and international affairs experience are critical in advocating for policies and initiatives that help their businesses and community thrive. She also holds positions on various community and binational organizations including as a Vice Chair of the City of San Diego's International Affairs Board and Board Member of the Border Trade Alliance.
Samer Ghandour (PGCert in Project Management 2015) completed his postgraduate degree in Project Management whilst working on KSA. His experience and knowledge throughout the course programs helped him start his own water bottling company where he oversaw the initiation, implementation and commissioning of the factory which was completed under the forecasted budget.
James Smith (BA Hons European Business and French 2007, MBA 2010) is a native of Liverpool. While completing his MBA he was working in marketing in the pharmaceutical industry. He now lives in the USA where he works in global market access for a large American pharm company.
Robyn Brown (BA Hons Psychology 2011, MSc Investigative and Forensic Psychology 2012) set off to travel the world for a couple of years after completing her Masters. Whilst living in Australia and New Zealand she worked in a number of different finance and accounting roles and this has continued since she returned home to Liverpool in 2017 where she has worked in a variety of finance positions. In the last 12 months she has received two promotions at work and is currently a Senior Management Accountant working across four different businesses. She has continued her professional development by becoming MAAT qualified at the end of 2022, and recently began further studies with CIMA to become a Charted Accountant.
Kimberley Farrell-Ellis (BA Hons Sociology and Social Policy 2007) has been working in further education teaching Health and Social Care since 2016.
Dr Mohammad Othman (PhD in Obstetrics and Gynaecology 2010) returned to Saudi Arabia as an Assistant Professor of Obstetrics and Gynaecology at Fakeeh Colleges for Medical Sciences.
Eleanor Slater (LLB Hons Law 2010) initially completed the bar course following her degree and was called to the bar in 2013. However, having not completed pupillage, she then undertook the LPC and qualified as a solicitor in family law in 2019. She has worked at Morecrofts LLP since moving back to Liverpool in 2016, being awarded Rising Star of the Year in 2021 at the Liverpool Law Society Awards and recently being promoted to Associate within her firm. For the past few years, she has mentored at the University to assist the current students with understanding life as a lawyer and real-life experience of the same.
Dr Tanushree Bhakta (MBChB 2010) qualified as a GP on the South Worcestershire Scheme in July 2019, and worked as a GP in Bromsgrove and Birmingham until she relocated to Grand Cayman in September 2021. She is now working as a GP in Grand Cayman, Cayman Islands.
Stephan Lendi (MBA 2010) has become an internationally active journalist, host and moderator, since graduation, while supporting senior executives in their communication skills and performance in front of journalists, staff members, the BOD and investors during quiet times but especially during phases of change and crisis. His continued education to become an internationally accredited mediator has further helped him build his skills.
Christopher Harrison (MESci Geology 2010) worked offshore and overseas in oil and gas exploration undertaking seismic surveys until 2015. He then studied part-time for a Master's degree in building surveying between 2017-2019, and qualified as a chartered building surveyor with the RICS in 2020. He is currently working for Savills UK Ltd as an Associate Surveyor in their Leeds office.
Professor Jaekwang Shin (FIMBA 2010) works at Seo-Kyeong University in Korea in the Department of Sports and Technology.
Kimberley Harcombe (BA Hons History and Politics 2010) joined the Vodafone grad scheme after graduation and moved to New Zealand in 2019 to head up Social Media for Vodafone NZ, now One NZ.
Harsh Ranjit (MBA 2011) joined a UK company as an auditor following graduation and travelled around the world, visiting around 60 countries. He married a girl who was also a University of Liverpool Erasmus student. Currently he is working full time and is the co-founder of an app called RYNVlC which launches soon, and focuses on promoting inclusivity through accurate name pronunciations. He has two wonderful daughters and makes it a point to visit Liverpool at least once a year.
Elizabeth Starbuck (BSc Physiotherapy 2011) has been working as a physiotherapist for the NHS in Greater Manchester since qualifying in 2011. In September 2022, she enrolled in the Advanced Practice MSc at Salford University. The post is based in Neurosurgery.
Hain MacKay-Cruise (MSc 2011) is now living in the US after time spent in Singapore and Hong Kong. He leads a SAAS start up in the sustainability space and contributes to helping supply chains and suppliers manage circularity, ensuring that companies are held to account for the accurate and timely reporting of the impact of their operations on the environment.
Thomas Hughes (MChem 2011) started as a Laboratory Analyst at a pharmaceutical company before progressing through multiple laboratory roles, including laboratory manager before being promoted to Production Manager, which is his current role.
Nur Fatimah Ahmad Safri's (MRes Advance Science 2011) first formal job after returning from university was creating educational content for a local e-learning company. She then joined Pfizer in an administrative role, before joining Regulatory Affairs - the team that's responsible for registering Pfizer's product with the Health Authority of Malaysia. Today, she is proud to have registered and managed the lifecycle of many products for Malaysians who believe in science.
Cynthia Dede Kholi (MSc Operations and Supply Chain Management 2011) has seen many positive changes to her career since graduation. Since 2021 she has headed up the Supply Chain Unit with World Food Program in Burundi, an experience she describes as "exhilarating."
Catherine Holmes (BA Hons Biological Science 2011) worked for several years teaching English as a foreign language. This year, she started a Masters in speech and language therapy at UCLAN which finally combines her passions of teaching and science.
Erwan Gourvenec (Masters of Computer Sciences 2011) moved to Sydney, Australia in 2012 where he is currently in the MarTech space in Financial Services as Marketing Platforms Manager, enjoying being at the forefront of Technology, Data and Marketing.
Xiaomin Qi (Msc Human Resource Management 2011) went back to her hometown Zhenjiang, Jiangsu province to take up a job in the Zhenjiang branch of the Bank of China. During the past 10 years she has been a teller, a customer manager and a director of the corporation division in the sub-branch. Following a promotion, she is now an outlet chief.
Mihir Mehta (MS Information Technology 2010) launched his start-up company 2370898 Ontario Ltd (The IQS) in 2013 and has been providing IT consulting services since then.
Soon Yoon Ho (MSc International Management 2011) has held roles including Head of Core Values, Head of Employee Engagement Values Execution, Head of Performance Management in Group Human Capital, Maybank. In his most recent role, his is now a Senior Business Relationship Manager for Chairman's Office, Group PCEO Office and Group Islamic Banking. He is also part of the team in managing the office of Group Chief Human Capital Officer - taking care mainly of the sector scorecard for business performance.
Rakan Khaled (MSc Software Engineering 2012) has been in several roles since graduation, mainly within the aerospace and defence industry. Currently he is General Manager, Airport Solutions, for Collins Aerospace. He is responsible for management of the company's Airport Solutions portfolio, including setting the organization's strategic direction, overseeing product management, business development, and operations at over 200 locations worldwide. He has held several leadership positions including Regional Director for MEA, Global Head of Airport Operations, and Director of Airports for EMEA and APAC.
Jawad Fakih (MSc Information Systems Management 2012) founded a new company TYCONZ in 2013 which was acquired by PWC in 2020. He worked with PWC as a partner leading their Enterprise Solutions Business Unit from October 2020 until February 2023. He left PWC in February 2023 to establish new start-ups in the Technology, AI and Cybersecurity domain.
Ross Fuller (BSc Hons Physiology 2012) completed a PGCE specialising in computer science and is now a teacher of computer science and biology, currently working in his old school and even teaching some of the children of his old teachers. He is living happily in Pill near Bristol with his wife, 18-month old son, and two cats.
Xuexin Gao (BSc Hons Molecular Biology 2012) is currently doing a PhD at the Australian National University, which she hopes to complete soon.
Henry Turner (BA Architecture 2012) worked at Grimshaw Architects in London between 2012-2022 and at Populous in Toyko since 2022.
Dr David Maina Micro (MSc Project Management 2012) has applied the knowledge acquired from the University of Liverpool in: design, management, implementation and tracking of development focused initiatives in Kenya, Nigeria, Zambia, Kyrgyz Republic, Ethiopia and a number of other countries. His knowledge has come into practical application in enabling communities to reap the benefits of development interventions by Governments, Development Partners and Non-Governmental Organizations in the field of Governance, Peace and Security. The knowledge and experience therefore contributing directly to improvement of the well-being of millions of community members and further shaping policy for wider benefit and replication of local, subnational, National and Continental visions for human transformation.
Dr Fredrick Sheshe (MSC Supply Chain and Operations 2012) went on to a Doctorate Degree, graduating in 2018. He joined the United Nations and has enjoyed four job promotions since 2013.
Jiajun Wang (MSc Human resource management 2012) has been working as TOEFL reading tutor for ten years.
Chantelle Nichols (BA Hons English with Irish Studies 2012) is currently a teacher of English with a responsibility for Key Stage 5 English. In the past eight years she has sent many of her A-Level English students up to take their degree, just as she did!
Adil Khan (BA Criminology 2012) has spent time travelling around the world, both personally and professionally, with stints in China, Central Asia, the Middle East and at the LSE which has allowed him to apply ethnographic methods to conduct research with rebels, refugees, humanitarians, and visit unreported regions along the way. Opportunities to work on global projects for UNHCR and the UK's Space Agency has led to his current position working in policy for the Department for Science and Technology. He is happy to provide current/recent students with careers support, so feel free to reach out on LinkedIn.
Trevor Smith (BA Biological Sciences 2008, MRes Biological Sciences 2009, PhD Neuroscience 2012) has been an active researcher since finishing his degrees at the University of Liverpool. He has studied pain and epilepsy, but is currently studying the molecular mechanisms that underlie the health benefits of sleep. Working with other researchers on these fascinating problems is brilliant fun and terribly challenging! Outside of work, he has an incredible wife and two delightful daughters.
Bob Karina (BSc Corporate Finance 2012) runs two companies, Faida Securities, based in Kigali, Rwanda, as its CEO and Faida Investment Bank as Executive Chairman. During this time, he has also served on various Boards: as Director of the Kenya Industrial Estate, Central Depository and Settlement Corporation, Watano Ltd., and Safari Holdings Ltd.; as Vice Chairman of Nairobi Securities Exchange; and as Chairman of Rwanda Stock Exchange and Norwich Union Properties.
Dr Betty Anne Schwarz (MSc Clinical Research 2012) was honoured to be awarded Student of the Year at her graduation ceremony in 2012. Her Master's dissertation consisted of a systematic review evaluating the diagnostic accuracy of reporting for trials conducted in radiology emergency medicine. After graduating, she was asked to become a Student Ambassador for the University advising future students interested in taking the degree about the program and academic requirements. Her studies then continued with a Doctorate at Middlesex University. As the Senior Clinical Research Program for the Department of Radiology, she manages the research team with over 140 studies registered with the research board. She enjoys mentoring the residents and Fellows on the development of their research Protocols which often involves employing innovative technologies. Her advanced level of research study at Liverpool provided her with the essential knowledge to become a subject matter expert in research. Her professors were excellent and to this day she holds many fond memories of her time studying at the University of Liverpool.
Carly Bowker (BA Ancient History 2013) has worked in client relationships and business development for a number of sectors since graduation, including financial services, a technology company and one of the world's biggest law firms. Her job is to support the client teams in building profitable relationships by analysing data to understand their client engagement points and triggers so they can have targeted conversations to win business.
Mauricio Martinez (MSc Global Marketing 2013) founded the company Delfin Gourmet and developed the umbrella brands Molli Gourmet and Senda Natural made from traditional products and superfoods, which are sold in Walmart and HEB stores in Mexico and the United States. He is very proud of the knowledge acquired at the University of Liverpool, which has allowed him to develop new jobs and well-being in his country of Mexico.
Captain Alexander Sergeant (BA Hons Geology and Physical Geography 2013) went to the Royal Military Academy Sandhurst in 2014 and was commissioned in 2015. He is currently a Captain and Operations Officer at the 13 Air Assault Support Regiment. He has been lucky to deploy all over the world and is now coming up to his ninth year in the regiment and couldn't be happier.
Haydn Clarke (LLB Hons 2013) completed the BPTC and was called to the Bar in 2015. He subsequently cross qualified and completed the LPC in 2020 and qualified as a Solicitor in 2022. He is now a solicitor specialising in private family law matters at JMW Solicitors in Manchester.
Josh Plant (MEng Hons Aerospace Engineering 2013) left Liverpool to join Deloitte in London, as a graduate within their Forensic Analytics team. he spent the next five years delivering analytics capabilities to large-scale investigations at top-tier banks across Europe - looking at everything from sanctions breaches to international tax evasion. This experience brought him to join their Hong Kong practice in 2018, where, as a Director, he helps to run the analytics and financial crime practice. He still looks back very fondly on his time in Liverpool, his favourite city in the UK and one he returns to regularly with Uni friends!
Mr Saji Joseph (MSc International Management 2013) says his fellow students and the academics were instrumental in helping him realise his dream of studying in a prestigious university like the University of Liverpool. He has worked in the construction industry since graduation and launched his own start-up company in the Sultanate of Oman in late 2022 called True Business and Investment Company. He believes his degree in International Management has made him who he is today, and wishes everyone the best.
Dany Korjian (MSc Global Human Resources Management 2013) went to work in a multinational company GET Group Holdings as a Human Capital & Admin Director following graduation. Two years later he was promoted to Chief HR Officer.
Dr Madeleine Le Bourdon (BA Hons Politics 2013) completed her PhD in 2019, and is now an Associate Professor in the Politics of Development at the University of Liverpool.
Zaid Shakil (BEng Hons Aerospace Engineering 2013) had the opportunity to work for Boeing after he left Liverpool. He chose to take a sabbatical and travel before resuming his education and pursuing a Master's in Berlin. Today he leads a team of HIL Engineers who assist in developing one of world's first eVTOL, the Lilium Jet.
Dr Ting Wang (PhD Computer Science 2013) is now an Associate Professor at Shanghai International Studies University, and also the Director of Cognition and Intelligence Research Centre, Yangtze Delta Region Institute of Tsinghua University, Zhejiang, China. He is doing research on Artificial Intelligence and Big Data. Based on his previous studies at the University of Liverpool, he was granted funds by the Chinese national government after his graduation. His current work on stereo machine vision has also received many awards in China. He is enthusiastic about international collaborations with researchers and companies from different countries. He also hopes one day to collaborate with Liverpool alumni.
Dr Salwa Abdulatif Alhammadi (MBA 2013) says her MBA been invaluable in achieving career milestones, including her appointment as a Director at the Abu Dhabi Government. The program's knowledge & skills, particularly in strategic planning and leadership, have contributed significantly to her success. She has utilized exceptional project management skills and strong leadership abilities to become an essential asset to her organization. The program has provided her with a thorough understanding of critical business disciplines, enabling her to confidently solve complex problems, particularly in areas related to strategic planning. The importance of strong leadership skills was a significant takeaway. Her MBA degree has enabled her to become a respected leader within her industry, driving organizational growth by leveraging her knowledge in strategic planning and leadership.
Jinyang Zhang (BSc Hons Biochemistry 2013) is currently living in Beijing, China working in a hospital as a genetic lab supervisor/genetic counsellor.
Miguel Camacho (MA International Management 2013) became a freelance consultant in organisational development related to international trade development, working mostly for the UN, international technical cooperation agencies, and similar bodies. He has built on his experience prior to studying at Liverpool, but couldn't do his job without the learning he obtained during his Master's programme. He has recently accepted part-time employment with a Swiss firm doing organisational development for private companies, based on experiential learning focussed on leaders and teams. He says he is profoundly grateful and proud of being a Liverpool alumnus.
Dr Patrick Szillat (MSc Global Marketing 2013) pursued a PhD in Management Science and was the first German Associate Professor appointed at Fontys International Business School at Venlo, in the Netherlands.
Solomon Blakeley (BA Politics 2010) is now working in sales for Forrester Research with a mix of central and local gov clients. He says it took 10 years to find his career but it is very satisfying to use his degree in such a relevant way.
Tanja Haller (MSc Project Management 2013) had a few years' experience as a project manager before signing up for her Masters at Liverpool. She enjoyed the broad education which the course provided, from project management methodology via portfolio, people management to contracts. Thanks to the Master degree she was able to move forward in her career. She was tasked to build up a PMO in Corporate IT at her previous workplace, a global logistics provider. She is currently Head of Project Portfolio Management in Group IT of a multinational insurance company.
Dr Nteigbanam Uran-York (MSc International Management 2013) says his Masters opened his eyes to the management of complex health systems for profitability. Being a medical doctor and his years of experience in the C-Suite before obtaining his degree he felt he seen it all but his exposure to social policies in healthcare was amazing. It stimulated his interest for more studies in 'social determinants of health' if he has the opportunity. He has recommended the University to friends and colleagues as he believes the experience will provide cutting-edge skills in managing healthcare organizations and also leads the manager to realize that in interpreting healthcare contracts, empathy is important.
Adaobi Obi (MSc International Management 2014) has been involved in monitoring and evaluating health programs in Nigeria since graduation. She has developed technical skills in data management, as well as in communication and negotiation with key government personnel.
Dr Adam Stanley (BDS 2014) after working in NHS dentistry, he moved to Australia in 2017 and had varied roles in schools and prisons before working at GEGAC, an Aboriginal health organisation. They established an award-winning mobile outreach dental service to provide treatment for patients in remote communities; as well as an early years programme providing free check-ups to kindergarten children. He says it was a phenomenal experience and a privilege to work with such a fantastic community. Since returning to the UK, he provides support to clinicians in over 30 practices; helping them achieve their full potential and enjoy dentistry.
Phi Nguyen (MBA 2014) feels privileged to be part of the alumni community of the University of Liverpool. Since graduation, life has been challenging but she has enjoyed great success in running her own business. Her dream is to share what she has experienced as a businesswoman over the past 15 years through lecturing or business consultancy. She has been accepted as a research scholar at the Golden Gate University, San Francisco.
Dr Fawad Akbari (Master of Public Health 2014) has been fortunate to continue his work in the global health field with a particular focus on fragile contexts. Currently, he leads the Humanitarian Grand Challenge program at Grand Challenges Canada, where he has the privilege of driving innovation and supporting solutions that address complex humanitarian challenges in conflict settings. Additionally, he has been appointed as Adjunct Faculty at the University of Ottawa's School of Epidemiology and Public Health, where he teaches the course on Global Health in Fragile Contexts which he says is rewarding to share his knowledge and expertise with the next generation of global health leaders.
Shahzaib Aftab (BA Hons Business Studies 2014) has built up her career in Marketing and Client Relationship Management since graduation. She is currently working as Director Commercial with more than eight years of industry experience, having worked in some of the biggest MNEs, like S&P Global.
Sandra Zhao (BA Business Economics 2014) is currently Director of International Development at Carnegie Mellon University in Pittsburgh.
Yuen Pui Christy Wong (LLB 2014) was called to the bar in 2016, and is currently a barrister-at-law practising in Hong Kong.
Dingyi Liu (MRes in Business Administration 2014) is currently running multiple million dollars companies in Shenzhen, and plans to relocate back to Canada with his family next year.
Dennis Nkanga (BEng Hons Mechanical Engineering 2014) has worked for Morgan Advanced Materials since graduating, starting as a manufacturing engineer with their graduate programme, completing his ILM 5 qualification, and progressing in a site services management role in 2016. Since then he has completed his APM and PRINCE2 Project Management Qualifications which enabled him to progress into his current role as a Global Programme Management Officer where he oversees the planning, execution, and benefits realization of strategic projects.
Jeffrey Miller (LLM Technology Law and Intellectual Property Law 2014) has formed two successful companies since graduation; www.mediationanddisputeresolution.com and wwwl.okcpcinsurance.com; the companies do co-mediation, which is rare in the mediation industry, but he finds using a male/female team is extremely helpful in dispelling any perceived gender bias and their success rate of handling disputes is over 99%. He started Oklahoma Commercial, Professional and Cyber Insurance Agency to help businesses rebound from cyber events and having a Technology Law degree was the impetus for deciding to start the insurance agency.
Ewa Sheilabi (MSc Psychology 2014) returned to university having become disillusioned with psychology and the lack of job opportunities. She completed a nursing degree, had two children, and has now gone into practice nursing.
Oluwafemi Ogunrotimi (MSc Project Management 2014) still vividly remembers the module in his MSc on contracting and procurement. The learnings from that module sparked within him a special interest for Supply Chain which led him to his first job with Total Upstream Nigeria Limited as a contracted Contract Specialist. A decade later, he now leads a fantastic team in Nigeria LNG Limited (one of the largest single private investments in Africa), where they support the project delivery team to co-create value and ultimately help to build a better Nigeria.
Dr Chukwuemeka Okolo (MPH (International Health) 2014) has gone from being a monitoring and evaluation officer in the public health space of a developing country to being a Director in the same field. While open to new challenges, he believes he is also a better public health physician.
Xin Li (MSc (Eng) Product Design and Management 2014) has been working for Hymson, a laser-cutting company in China for the past nine years since graduation.
Nat Ntsepe Maelane (MSc Operations and Supply Chain Management 2014) says completing his postgraduate degree at the University of Liverpool enabled him to be more successful in my career. It contributed to his growth in crafting and implementing best practices, refining his leadership acumen, thought leader at professional bodies and being a value-adding team member of the executive team and Boards.
Anouk de Lange (MSc Global Marketing 2014) has lived in three countries since graduation, has helped sell a tech company to Google, joined the leadership team at AAMP Global, the UK and USA's largest aftermarket automotive brands, and finally returned to her home in Utrecht, the Netherlands where she now has a management position at Jacobs Douwe Egberts. She also teaches on the side, teaching the next generation the fundamentals of e-commerce.
Rachel Gale (BA Hons Sociology 2015) heads up the People function for Affinity FTS Ltd leading the way in military flight training.
Marcos Cicero Santos Wanderlei (MSc in Computer Security 2015) has been immersed in computer crime investigations and malware analysis since completing his degree. His education at the University of Liverpool certainly played a role in landing some fantastic jobs. One such opportunity was working remotely for PhishLabs, a US company focused on battling cybercrime via large-scale phishing campaigns. Currently, he is employed by the Brazilian Federal Justice System in Brasilia, Brazil.
Ellis Lunt (MChem Hons 2015) did a graduate scheme at a Big 4 firm following graduation, where she stayed for five years, qualifying as a chartered accountant in the process. She now works as a Finance Manager for a £1bn+ turnover retail company.
Ayomide Adelaja (BA Hons Mechanical Engineering 2015) says it feels like yesterday since she was walking through the Engineering Library trying to finish up her final year project. Since then, she has relocated to the US, completed her Master's in program management, and begun a career as a program manager at Microsoft deploying Cloud hardware. She started a cooking business as a side hustle which she ran for two years, but which ended following her relocation to a new city and a new job in program management at AMD in the semi- conductor industry. She is also working on a start-up called villagers (villagers.app).
Dr Mukhtar Adam (MA Applied Linguistics 2015) completed a PhD in Applied Linguistics at the University of York in 2020.
Dr Andrew Newell (BA Hons English 2015) completed an MSt in English at the University of Oxford in 2017, and a DPhil with the Oxford English Faculty in 2022. He is currently working for the Faculty and for Wycliffe Hall as a Junior Research Fellow (JRF).
Ernest Djimtey (MBA 2015) currently works for ME Global Inc, USA as Account Manager for West Africa. ME Global Inc is one of the global market leaders in the steel castings industry focus on mining and aggregate sectors.
Shanaaz Kapery Randeria (MPH 2015) has worked in the higher education sector since graduation, working her way up to the Head of Medical Students Program. Her public health background helped her develop a mental health support program for medical students across six universities in South Africa. The program intervenes to tackle student mental health issues with the objective of improving their mental health whilst studying and after graduating.
Mohammed Al Ramadan (MSc Project Management 2015) moved from an IT career in the in oil and gas industry to a private agricultural business.
Jiarui Yang (BA Accounting and Finance 2015) pursued her Master's degree in Finance and Accounting from Imperial College Business School, building on her undergraduate studies at the prestigious University of Liverpool. Shortly after, she began her professional career as an Audit Associate at EY, where she successfully completed her ACA exams and became a Chartered Accountant. Looking ahead, she is excited to start her next chapter, recently joining a listed FMCG company to further advance her career in the industry and continue to grow professionally in her field.
Donovan Karhutalvi (MSc Project Management 2015) has travelled the world since getting his degree working on some very exciting projects in some very interesting places. From copper mines to NATO missile defence facilities to distilleries to power plants, he has had quite an adventure! He has lived and worked in many countries working as a project manager on construction projects including Laos, Singapore, Romania, Netherlands, Norway and has now settled in Finland working for a company called Wärtsilä. At the moment he is working on projects constructing gas power plants in Columbia, Dominican Republic and Los Angeles.
Obioma Ofoegbu (MSc Information Systems Management 2015) changed careers from banking to Information Governance and Risk Management. She worked at the British Council as a Data Protection Officer/Information & Records Manager followed by a relocation to Canada where she is seeking a job within the Information Security space.
1183480 604067 MRes Wolfgang Andreas Ruescher 12/11/1962 ruescherw@hotmail.com CA 1 16049026688 Degree of Master of Research, Faculty of Humanities and social sciences 2015 Since graduating I have continued to build our companies Asia operations which now account for 60 % of our globe revenue. My time at the University of Liverpool has taught me to progress with the tackling of my problem quite fast. The most important decision that I took was to engage our CEO. My engagement with the top Management has helped me greatly in introducing the idea of action learning into our enterprise. I have strongly argued about the very necessity to introduce a corporate social responsibility program that is truly tailored towards the areas, counties and countries where we work in. Today our organization is socially much more responsible than it was prior to my studies. I am very proud of this achievement and thank the University for helping me in this task.
Dr Luis Alberto Martinez-Juarez (Masters in Public Health 2015) currently works as a Senior Research and Program Manager at the Carlos Slim Foundation in Mexico, and as Director of the Global Health Chapter at the Mexica Society of Public Health. He is also a consultant and affiliated with the Center for Humanitarian Health at the Johns Hopkins University. After completing his Master's studies in Liverpool, Luis pursued a DrPH degree at the London School of Hygiene and Tropical Medicine and worked as the Director of Operations and Program Communications at Partners in Health Mexico. His entire professional career has been devoted to global health and social justice.
Dr Alejandro Garcia Sosa (PhD Physics 2015) continued working in particle accelerators at Fermi National Accelerator Laboratory as a Postdoctoral Research Associate. In 2018 he returned to Europe to join a fascinating project at the European Spallation Source in Lund, Sweden. He has been working there ever since as an Accelerator Physicist and specialist in Ion Sources. He leads a very diverse team of engineers, physicists and technicians to install, commission and operate the world's most powerful superconducting LINAC to enable world-class neutron science at a state-of-the-art facility.
Martin Sanchez (MSc Sustainable Environmental Design for Architecture 2015) says studying at Liverpool changed his life completely; he met people that he considers his best friends and it changed the way he sees things. He sends his best regards to his former SEDA classmates and their dearest professor Steve Sharples.
Adam Payne (BA Combined Honours English and Politics 2015) is the Political Editor at Politics Home, where he reports on Westminster politics from the Houses of Parliament.
Dr A A M Rahman (MSC Tropical and Infectious Diseases 2015) is an Associate Professor of Medicine working in the medical practice industry, specifically Healthcare Management, Medicine, International Health, Medical Research, and Teaching. Dr Rahman has expertise in tropical and infectious diseases at national, regional and global perspectives. He operates different research projects in connection with his emerging field particularly infectious diseases. He has designed courses and teamed up with numerous teaching-learning endemic diseases projects throughout the national and international geographic boundaries to sustain health management systems. His major taught courses are Current Clinical Challenges in Tropical Medicine, Tuberculosis and other Respiratory Infections, and Antimicrobial. He has 36 publications at national and international indexed journals and some are on-going for publications. Dr Rahman's research findings have been adapted in "WHO consolidated guidelines on tuberculosis. Modules 3: diagnosis- rapid diagnostics for tuberculosis detection", 2021 update and 2020. He has responsibilities on teaching, research, supervision, monitoring and evaluation, clinical consultations, administrative errand, and among assigned tasks. Dr Rahman established a research cell in his institution for encouraging research activities particularly theses and dissertations, which turns into dynamic innovations.
K B Ryan Joshua Mahindapala FRSA (LLB 2016) holds a Bachelor of Laws and was admitted to the Singapore Bar as an advocate and solicitor in May 2020. He is currently pursuing a Master of Business Administration at the University of Strathclyde where his research focus is on digital transformation. He is the author of the critically acclaimed pulp noir crime fiction novella, Spottisbrough, and is published in two international poetry anthologies. Ryan was appointed a committee member of the Peranakan Indian (Chitty Melaka) Association of Singapore (2020-2021) and the Technical Committee of the Triathlon Association of Singapore (2020-2022). He also displayed exemplary leadership capabilities when he represented Singapore as a Technical Official at the 31st Southeast Asian Games held in Hanoi, Vietnam. In recognition of his work, he was awarded fellowship of The Royal Society for the Encouragement of Arts, Manufactures and Commerce (RSA) and continues to make significant impact in his work as a writer and advocate for the arts & culture.
Ives Verbraecken (MSc in International Management - HR & Leadership 2016) has worked in Switzerland, Belgium, Germany, France and since 2022 in Ireland (Dublin). He has worked in the Pharmacy, Education, Financial and Transport Sectors and now worked in the Technology Sector. His roles have always been that of customer service. Every day he receives management tips from Harvard Business Review to continue his education in Management, Human Resources and Leadership. He is now following a 6-month Project Management course organized by a collaboration with Accenture - Google and Scrum.org. whilst trying to find a role as Project Manager, Scrum Master or HR Manager.
Kelly Trowhill (PGCert Forensic Psychology & Criminal Investigations 2016) pursued a Master of Arts in Marriage and Family Therapy and is currently licensed to practice in Michigan, USA. She treats 35 clients both as individuals, families, and couple who present with cognitive and emotional issues and uses a lot of what she learned at Liverpool when sitting with clients.
Sheana Yue (BA Combined Honours 2016) took a year off before doing an MSc in Economics at Edinburgh. She returned to Singapore and joined Capital Economics where she still works today as a China economist.
Oluwabusola Shoneye (MSc Operations and Supply Chain Management 2016) says completing the MSc program opened up doors for him as a supply chain professional. He is now based in Canada, where he leads procurement projects that transform communities and create seamless opportunities for people to learn and improve themselves.
Qingda Liu (MSc Marketing 2016) says his career has benefited from his University of Liverpool experience and studying abroad in the UK. He obtained a very competitive Shanghai Residency in China and he has been working in the financial accounting sector since graduation. He now has an accounting job opportunity in the United States to where he hopes to develop international financial accounting working experience.
Chengruizhi Ma (BA Hons Accounting and Finance 2016) completed a Master of Law and Accounting at LSE, and a PhD in Accounting at the University of Bradford, where he is currently waiting for the final approval of his thesis. He is currently working full-time as a Lecturer in Accounting at the Open University in Milton Keynes, whilst working part-time at Oxford Brookes University.
Dr Syed Ali (MBChB Hons 2016) works as a Specialty Registrar in Psychiatry in Worcestershire.
Professor Getúlio Bernardo Morato Filho (PGCert in Public Health 2016) started working at a private medical university in Brasilia, following graduation, and opened a start-up called Klinika, an electronic medical record that enhances the quality of medical care. In addition, he was elected as a counsellor at the local medical council.
Adolph Vincent Vigor (PGDip in Project Management 2016) was admitted as a Chartered Architect of the Royal Institute of British Architects in 2017. After working for the industry for more than a decade he joined the academe as an Assistant Professor at the University of Science and Technology of Southern Philippines where he teaches subjects in Architecture such as Professional Practice, Project Management and Building Technology. In 2022 he received an award for Intellectual Property Rights at the USTP Praise Awards of the university where he teaches. He has published journal articles on the use of Statistical Quality Control in construction, and is currently working on his research on Spatial Intelligence in architecture.
Linfeng Xie (BEng Mechanical engineering 2016) went to Germany after graduation to complete a Master's in mechanical engineering. He learnt the German language, to enable him to complete his internship and Master's thesis. He is now at Schott Pharma AG as a process engineer where his main tasks are to make continuous improvements at machines and support plants globally.
Dr Adeoye Adenekan (Masters Public Health 2016) started a PhD in Public Health (Epidemiology) at Walden University, United States and is due to graduate in July 2023. During his academic journey at Walden University, he won two academic awards- Member of the National Society of Leadership and Success (NSLS) and Member of the Golden Key International Honour Society. He says his academic career and my Masters from Liverpool, prepared him well for the task and responsibilities ahead and hopes to return to the University of Liverpool as an instructor in the online Public Health degree program after his graduation from Walden University.
Seyed Ali Vakil Zadeh (MSc Project Management 2016) is now a project manager in Iran. In the past six years, by applying his knowledge from UOL, Ali succeeded to resolve largest (by value) claim cases in Iran, which sums up to $5 billion. Ali is now working as a program manager, privately working on three investments and is a key consultant in country strategic investment studies, currently working to invest about $2 billion in eastern Asia and South America. In his personal life, Ali is raising his two lovely kids with his wife in eastern Tehran. Ali is looking to find an international position to level up his challenges and to return his knowledge and experience to the human community.
XinyueWang (MA TESOL 2016) has been working in XJTLU since 2018 as an administrative staff member.
James Ashe (BA Geography 2013) is currently working in a British school in Costa Rica. He spent two years teaching Geography in Togo, West Africa prior to that and is planning to leave Costa Rica this summer to head somewhere that is as yet unknown!
Dr Antonios Meimaris (MRes in Decision Making Under Risk & Uncertainty 2016) is the founder of Quant Lab Research Centre (QLRC), a company registered with the Australian Securities and Investments Commission with the purpose of conducting research that has a true impact. Born in Mariupol, Ukraine in 1993 and growing up in Athens, Greece, after graduating from the department of Mathematics at the University of Athens in 2015, he was admitted to the PhD program at the University of Liverpool, UK, in collaboration with Columbia University, USA. After finally transferring to Monash University, Australia to finish his thesis, Antonios received his PhD specialized in Mathematics from the Department of Econometrics & Business Statistics of Monash Business School, together with the Postgraduate Publications Award, including monetary prize, for the amount of top tier published research papers during his candidature and the quality of his thesis by publications. His Ph.D. research contributed in the development, formulation and solution of an optimization problem to be used for solving in a computationally efficient manner a wide range of non-linear stochastic equations with applications ranging from civil engineering (e.g. smart materials) to complex ecological systems and Quantitative Finance (option pricing). Specifically, all the widely known approaches require an enormous amount of computational cost (power and time) in order to provide approximate solutions to those problems of pricing and hedging, however, the technique that he developed in his PhD provides solutions to those problems in less than a second. The developed methodologies and implementations are the first available papers proposing a closed form approximation for stochastic analysis applications, with specific examples in civil & mechanical engineering, chemistry & biochemistry, ecology & population dynamics and Quantitative Finance. The idea of a set-up of an optimization problem to assist the calibration of parameters in the developed framework was applied for the first time. Determined to show that his research could actually be used in real life with great results, he delved into the field of Quantitative Trading. In this context, through the QLRC, he is responsible with developing quantitative methods and conducting trades in the ASX and the cryptocurrency market. Thus, seeking to play a more active role in decision making practices, he became a member of the Monash Data Futures Institute and also joined SEC Newgate Research as a Data Scientist, where he is able to do research that is seen by the top decision makers of Australia. Since joining SEC Newgate Research, Antonios has worked on projects across a range of clients and sectors including blue-chips, national infrastructure projects and for both State and Federal government, where he applies his expertise in complex experimental methods providing clear direction to clients. For instance, Antonios' expertise has been highly influential during the COVID pandemic, working with government agencies to develop pandemic response strategies. In a confidential brief, Antonios developed a capability for a State government department to capture, analyse and report qualitative data collected on the ground in real time allowing time critical insights to be fed directly into the Premier's office to inform their response in hard-hit CALD communities. This work has even extended to the USA, with NASA and the CDC requesting his expertise in graph theory to develop novel network approaches for detection algorithms. Antonios continues to develop his skills through numerous professional endeavours. Recently awarded the Certificate of Excellence (Certified Peer Reviewer) from Elsevier, he is also invited to be a judge in the latest panels of the SIMIODE Challenge (2020, 2021, 2022). Finally, Antonios was recently included in the Greek Forbes 30 under 30 list, and is also a mentor for The Hellenic Initiative Australia, talking with students about how STEM is useful in our lives and career opportunities.
Ignas Galvelis (MSc Software Engineering 2016) is an entrepreneur, having founded a company specializing in software development for the finance and blockchain sectors. He is currently developing a non-invasive brain-computer interface for people with disabilities and writing a book on software engineering. In addition to these ventures, Ignas manages several meetup groups in London, boasting over 10,000 members combined, focused on technology, entrepreneurship, business, and crypto technologies.
Tansy Pile Wade (Masters Public Health) works in a public health capacity focusing on infectious disease surveillance and antimicrobial stewardship. She is currently reading for a Doctor of Philosophy in Evidence-Based Healthcare at the University of Oxford.
Joel Famuyiwa (MSc Operations and Supply Chain Management 2016) went to Qatar in 2017 to set up a logistics operation for a new affiliate before moving to TotalEnergies HQ in Paris in 2018 to support affiliates on operation matters. In 2020 he returned to Nigeria from France to become the affiliate Logistical operations manager.
Matthieu Bedard (MBA 2016) works in group benefits consulting and did so throughout his studies. After graduation he was given several internal opportunities and his career quickly accelerated from Senior Consultant to Manager, then Director, and now Vice President as of 2022. He still manages some key clients and other relationships, but also oversees the consulting team, a number of business functions, and is heavily involved in developing and executing on their growth strategies.
Dr Owulo Agada (MPH 2016) has been working as a family physician in Nnamdi Azikiwe University Teaching Hospital, Nnewi Nigeria.
Kit Teng Mak (LLB Hons 2016) sat for the Certificate in Legal Practice in Malaysia and was called to the Malaysian Bar as an Advocate and Solicitor of the High Court of Malaya. One of the things that she appreciates most about working in a construction law firm is the opportunity to work with a diverse range of clients, from small contractors to large engineering firms. She says it is incredibly rewarding to be able to help these clients navigate the complex legal landscape of the construction industry and achieve their business objectives.
Dr Nikolaos Polydoropoulos (MSc International Management (Health Systems) 2016) is a Consultant Obstetrician & Gynaecologist specialised in Fertility and IVF. He was employed as a Lead Clinician in Bourn Hall Fertility Clinic, Cambridge, just before graduation, undertaking a leadership role and involved in Clinical Governance and Risk Management. Currently, in addition to his clinical duties, he is a manager of Medicolegal Risk at IASO Hospital in Athens. The MSc enabled him to have a more objective perspective of all Health Care sector activities, while facilitating collaboration with health management professionals.
Iradj Matboui (MSc Project Management (Oil and Gas) 2016) has contributed to the conceptual design of the L16 in the Grand Paris Express project. In 2017, he founded the 3D reinforcement modelling team in Poland for Egis. In 2018, he joined Jacobs and continued working on Hinkley Point C Project. He started as lead of the 3D RC surveillance team and was Jacobs' civil discipline lead in EDVANCE UK till January 2022. On Site, as a member of the Civil Transverse Team, he is responsible for providing solutions to complex technical topics including site wide demands and mitigations applicable to various buildings.
Chantelle Lindo (BA Hons Law and International Politics 2017) returned home to Canada following graduation. She got a job with a bank in a call centre and has moved up since then where presently she is a financial advisor, and has gained additional certifications. "My degree has definitely unlocked a number of doors here for me."
Catherine Holland (BSc Physical Geography 2017) completed a Masters in River Dynamics and Management with Geographic Information Systems at the University of Leeds in 2018. During this she completed an internship with Mott MacDonald in the water resources and flooding team. Following this she joined as a graduate flood risk consultant. She continues to work in the Leeds Water team at Mott MacDonald, working towards chartership with CIWEM. She has also just completed a two-year secondment with the Environment Agency project managing flood mapping projects.
Zacharie Mwadi (Postgraduate Diploma in Applied Psychology 2017) completed a Masters of Education at the University of Essex in 2021. He is now a doctoral student of Education at the University of Glasgow.
Natalie Linh Bolderston (BA Hons English 2017) was an Editorial Assistant at Rowman and Littlefield International between 2017-2019 before becoming an Assistant Editor at Sapere Books (a genre fiction publisher) where she currently works. As a writer, she has published a number of works including The Protection of Ghosts (a poetry pamphlet), V. Press, 2019. She won the 2020 Eric Gregory Award (from Society of Authors) and the 2020 Rebecca Swift Women Poets' Prize and in 2021 was shortlisted for the Forward Prize for Best Single Poem. She co-developed a multidisciplinary poetry / dance / short film show, performed at the Rich Mix London in March 2023 and has completed poetry commissions from the Dead Women Poets, Society, Southbank Centre, Royal Society of Literature and elsewhere.
Laurence Brunet (PGCert Human Resource Management 2017) has returned to live in France, and is now based in Aix-en-Provence. She worked as Head of HR in the nuclear sector and has also been certified in occupational psychology and Cognitive Behavioural Therapy. She is currently Head of HR and Communications and also has her own business which offers TCC tools and techniques to people who struggle with lack of confidence, low self-esteem, anxiety, burn out, conflicts, etc.
Eleanor Roome (BA Hons History and Politics 2017) has been working as a History teacher, having completed the Teach First Programme straight after university. She is currently Head of History at a large secondary school in South-West London.
Laura Murray (BSc Hons Psychology 2017) worked in a café following graduation to save up to study for an MSc Applied Clinical Psychology. During her Master's degree she volunteered at charities and organisations to gain experience supporting people of a variety of ages with different clinical presentations. After graduating she spent six months working as a Maternity Support Worker in the NHS before going onto work as a therapist in residential children's care. Alongside working full-time, she has been completing a Postgraduate Diploma in CBT and is currently working towards accreditation with the BABCP. She hopes to open private practice and possibly find a role with a research element.
Benard Nnaji (MSc Hons Project Management 2017) is the managing director of a number of start-up companies including Promiss Ress Ltd, LNB Engineering Ltd and Lion Engineering Services Ltd as well as a managing partnership with Goldman International Ltd. He was recently appointed as special assistant/special adviser to the honourable Minister of Education and State in Nigeria. He has combined his professional job as an engineer, project manager with politics and academics, a great achievement since graduating from the University of Liverpool.
Julia Taylor (BSc Hons Chemistry 2017) didn't know what she wanted to do after graduation, or how long it would take to get a graduate job, something she says that university didn't prepare her for. "I panicked and rushed into a masters, and after a semester and a half, realised it wasn't for me. I started my first graduate job as a laboratory analyst a year and half after graduating. I didn't realise how low paid and demanding the science sector was until I was in it." After one-and-a-half years she realised she enjoyed the data/excel side over the practical side of it and moved into a data analyst role for two years where she taught herself SQL and VBA on the job and started learning how to code in her spare time. She realised she enjoyed it more than SQL and started learning with Code First Girls and eventually got into a front-end developer role, where she currently still works. Her advice would be to anyone who doesn't know what they want to do, "It doesn't matter. You have the rest of your life to find what you enjoy doing and what path you want to be on. If you hit a dead end, you can always turn back and take a new path."
Harriet Evans' (BA Hons Criminology 2017) life has changed a lot since graduation! This includes moving to rural Wales and buying her first home, completing a Master's degree, gaining experience working in the mental health field, and most recently being offered a place to study on the Clinical Psychology Doctorate later this year. Despite many changes, something that has remained consistent is her wonderful friendship group who she met during her time at the University of Liverpool and in particular her best friend, who fate brought into her life when they were allocated to live in the same flat in first year.
Alice Shannon (BA Hons Spanish with Philosophy 2017) works as an Organisational Development Project Manager for a Spanish owned UK company, Ferrovial.
Darine Ammache (Msc in Applied Psychology 2017) says attending the University of Liverpool for her MSc degree was a pivotal moment in her life. It opened her eyes to new possibilities and inspired her to strive for more. The experience helped her grow as a person and gave her the tools to broaden her horizons. She is now more open to trying new things and embracing challenges. She is proud to be a University of Liverpool alumna and will always cherish the knowledge and skills she gained during her time there.
Dr Per Fajerson (DBA 2017) worked for the Swedish engineering group Sandvik in Dubai when he started his University of Liverpool DBA journey and for the Danish shipping company Maersk in Accra, Ghana, when he finished it. He is now retired and his 'hobby' is to deliver Glasgow Caledonian University business management courses at their Mauritian partner institution, the African Leadership College. The learnings from the DBA journey has been of high importance/help in having a rewarding international career both the private competitive industry as well as in the tertiary education sector.
Mathilde Regnault (MPH 2017) has achieved her goal of using both of her expertise fields: communications and public health. After working for the Health Ministry during COVID, she is now the Communications Manager of the Public Health department of the City of Paris. She works mostly on developing prevention and health promotion campaigns. She loves her job, but misses the international ambiance of her studies.
Pedro Leite (PGCert Management 2017) took up a senior manufacturing manager position for multi-national company, Muller. He returned to his home country to work for a small private manufacturing company and now works 10 minutes from home on a dream job as manufacturing and maintenance manager for Essilor Luxottica.
Jared Alves (Master of Civic Design 2017) is an urban planner for the city of Alexandria, Virginia. His is the project manager working on the redevelopment of Landmark Mall, a 21-hectare shopping centre, into a new neighbourhood. To date, he has obtained approval for a 100 thousand square meter hospital campus and five buildings with 1,100 homes, 19,300 square meters of retail, and 11,400 square meters of office. Beyond Landmark, he earned approval for a 139-townhouse project and 373-units of affordable housing. After graduating, he worked for the City of Lowell, Massachusetts, a post- industrial city. In May 2021, he became a member of the American Institute of Certified Planners.
Karanveer Matharu (BDS Hons Dentistry 2017) undertook foundation training following graduation, and what he thought would be a year or two in hospital quickly turned into him pursuing speciality training in Oral Surgery. His is now a Registrar at the Birmingham Dental Hospital involved in teaching undergraduates which he says is a privilege he enjoys very much.
Philipine Kwashie (MSc Operations & Supply Chain Management 2017) was promoted to Head the General Services Department of the Bilateral Organisation following graduation, and Irecently joined an International Organisation as their Administrative Manager responsible for the West Africa Office. She also intends to pursue a second Master's Degree in Organisational Development.
Jeyabal Athavan (LLB 2017) is currently a Lawyer in Singapore.
Delroy Duer (LLM International Business Law 2017) has worked as a Senior Financial Intelligence Analyst in the Portfolio of Legal Affairs Cayman Islands since graduation. He is now a chief Compliance Analyst with Cayman Islands Monetary Authority and six months from completing a Doctorate in Business Administration.
Michaela Eunji Jang completed a short course in English Language and Nursing Studies. Since graduation, she has been working as a paramedic at Hyundai Steel's in-house fire brigade in Korea.
Benjamin Ogden (BA Hons History with Accounting and Finance 2018) completed a training contract with PwC and qualified as an ACA in Feb 2022. He received a Scholarship to study at Alliance Manchester Business School on the full-time MBA where he expects to graduate in 2024.
Claire Porter (LLM Law, Medicine & Healthcare 2018) started following her childhood dream to work in healthcare, by beginning a physiotherapy degree in 2022, which she says was aided by her LLM from Liverpool which helped her onto the course.
Amber Davies (BSc Psychology 2018) is now a manager in the NHS Talking Therapies service having started as a practitioner and worked her way up after her psychology degree.
Rebecca Gibson (BA English 2018) is currently working as an English teacher in Stockholm, Sweden.
Charlotte Loftus (BA Hons Computer Science 2018) went on to study for her MBA at Edge Hill University and is now a Customer Success Account Manager for Microsoft. She is happy to volunteer her time to aid current STEM students.
Emma Jarvis (MBA 2018) has started her own business since graduation that helps businesses build a family-friendly workplace through policy review, family friendly benefits and employer branding
Dr Suad Al Ishaqi (DBA 2018) is currently working as Director General of International Media and Acting Director General of Government Communication Centre in Oman.
Sophie Webster (BA Hons Communication Studies 2018) joined a start-up marketing agency based in Beverley after graduation and worked her way up to the role of Creative Director. In September 2021 she transitioned into teaching and now works as a tutor/assessor at a training centre in Hull teaching the next generation of digital marketers who are currently completing apprenticeships.
Khalil Khoreibani (MSc International Management 2018) is currently pursuing a doctorate in business administration at the Business Science Institute in Luxembourg. He is also an investor and managing partner in a leading company that manufactures and sells steel and building materials in Ivory Coast. He is a proud father of one and a dedicated family man of Lebanese origins.
Aimee Lenfestey (BA Hons Architecture (Design Studies) 2018) ended up working in property management as a branch manager for a few years. Since then she has completed her Master's degree in quantity surveying and now works as a quantity surveyor based in Belfast/London. She has worked on exciting projects such as Claridge's Hotel and says her undergraduate degree from Liverpool set her in good stead for her career. She still regularly visits Liverpool - her favourite city!
Thomas Bishop (MChem Chemistry with Year in Industry 2018) started as a graduate scientist in chemistry at AstraZeneca Macclesfield before being promoted to senior scientist and is now project lead. He is involved in API route design and process design, and works with external partners as a process chemist to scale up chemical processes.
Anthony Low (LLM International Business Law 2018) presently serves as the Senior Counsel of ChromaDex, Inc., a global bioscience company dedicated to healthy aging, based in Los Angeles, California. Most recently, Anthony has been responsible for the privacy architecture, commercial transaction practice, and overall risk mitigation strategy of ChromaDex.
Mohammed Alrubayan (MSc in Sustainable Environmental Design in Architecture 2018) is currently a PhD student at Newcastle University.
Salha Alkas (Masters in Management 2018) has 18 years of experience in career education, employment and understanding the labour market trends in UAE. He works as Senior Project Manager at Abu Dhabi Executive Office and worked previously at Dubai Airports and Zayed University. He completed Executive Leadership Education at London Business School and graduated from University of Liverpool with an MBA in Management in 2018. He is certified in Level 3, Train the Trainer and is a professional career development facilitator from National Career Development Association (NCDA) 2016. He is also certified in Level A and P assessment and EFQM and is a Co Active Coach trainer and a Career Counsellor. In 2017, he produced an article on Career Counselling and Mental illness, (NCDA 2017). He was awarded for his participation in Tawteen 360, Ministry of Human Resources and Emiratsation 2018 and was awarded for designing and execution of ZU portal for students, 2017 and awarded on participation for Bahrain Youth Competition Conference, 2005.
Jana Lukavecki (MA Art, Aesthetics and Cultural Institutions 2018) currently works for Out Of Phase, a renowned Liverpool Booking and Marketing Agency, as a Junior Booking Agent and Marketing Assistant. She also undertakes freelance work, with her company Sumati Productions, as Booking Agent for music events and festivals, Event Production for art, music events and conferences and Tour Manager.
Chris Batley (MSc Project Management 2018) currently supports a global virtual payments provider by delivering numerous projects and managing multiple project management teams as well as supporting younger members of staff including graduates.
Wojciech Pawlik (BA Physics 2018) has stayed in Liverpool since graduation and pursued a career in tech and data.
Don Maxwell (MBA 2015, MSc Operations and Supply Change Management 2018) is presently working on his PhD with Walden University, Minnesota, studying Organizational Change Management, specializing in Mergers and Acquisitions. He is co-director of a company called Global Fidelity Services and Solutions(www.gfssbb.com) which is a full-service consulting firm specializing in the set up and operations management of international companies expanding their operations in Barbados or anywhere within the region. He looks forward to hopefully catching up with some of my classmates via Class Notes.
Boqian Wang (Master of Science(Eng) in Telecommunications and Wireless Systems 2018 says, "As we reflect on our educational journey, it's hard not to feel a sense of nostalgia for the days spent on campus, learning from esteemed professors and engaging in lively debates with fellow students. Looking back, it's clear that the quality of our higher education was unparalleled. From the challenging coursework to the diverse extracurricular activities, we were constantly pushed to grow and learn in new ways. As we move forward into the future, let us not forget the lessons we've learned and the memories we've made. We owe it to ourselves and to the next generation of students to continue striving for excellence and pushing the boundaries of what we can achieve."
Vito Garcia (MBA Football Industries 2018) has been working at 160over90 since August 20202, managing Visa's Sponsorships (FIFA, IOC & NFL) for Latin America and the Caribbean.
Corey Turnbull (MSc Psychology 2018) has completed another Master's degree, a MA in Counselling Psychology, with Yorkville University, Canada. He runs a counselling practice working mainly with men. He has also recently founded an academic journal dedicated to publishing research in psychology which has made use of artificial intelligence at some phase of the research.
Joseph Fowler (MSc Information Systems Management 2018) chose to study for his MSc as part of his personal growth plan (and was something he decided to do after reaching 40). Graduating in 2018 also helped to unlock opportunities for career growth. Shortly after being awarded his MSc, he was promoted to Vice President and began to quickly implement the skills and techniques developed during his course, and seamlessly transition into this challenging and demanding role. He looks back on his time studying with great fondness. His daughter just started University in Sept 2022, and his son plans to attend University in 2024. "I hope they experience the same joy!" he says.
Rosa Blakelock (BA Hons Geography 2018) worked in a London-based NHS Trust as an administrator, moving up to become a project manager in three years. There she learnt about end-to-end project management, and founded a staff network for disabled staff. She moved to NHS England where she managed digital projects during the pandemic. She has always had an interest in design and was able to explore that through communications, user experience and content creation. She now works as a UX designer at Deloitte improving user experience in both the public and private sector. She lives in Manchester with husband Chad and cat Wilson.
Hedy Hiew (LLB Hons Law 2018) completed the Malaysian Bar exam, only to realise that legal practice was not for her, and pursued an alternative route. She joined the Singapore Academy of Law's Innovation Programme, which served as a platform to develop the legal tech ecosystem in Singapore by connecting start-ups, government bodies and law firms. Her current role is with LexisNexis Southeast Asia, as a Content Acquisition Specialist. She works closely with subject matter experts and manages end-to-end content commissioning for various publications in the Southeast Asian market. The best part of her job is getting to collaborate with cross-functional teams to ensure alignment on project goals to produce high-quality legal resources.
Joshua Courtney (BA Communications and Media 2018) returned to Southport to bartend and manage bars for a few years, before gaining an entry-level Functional Tester job at Sony PlayStation, on Old Hall Street in Liverpool. A few years later he is now a Senior Functional Tester at PlayStation, living in Liverpool, and as he says, hasn't worked a day in his life since!
Mohamed Kafafy Naeem (MSc Information Systems Management 2018) has gained great insights, since graduation, on how to manage difficult clients, work on more challenging products and drive them to success. He is now working on cloud transformation for a leading government entity in Dubai which he hopes will end in success.
Ofelia Cazacu (Master of Public Health MPH 2018) served as a Project Officer with the Health Emergencies Programme on High Impact Events Preparedness at the World Health Organization (WHO). As part of the ongoing COVID-19 pandemic response, she delivered a full range of project management services in support of programme implementation, being involved in monitoring, reporting, documenting the Infodemic Management (IM)/EPI-WIN COVID-19 response monthly achievements (e.g., global consultations, published guidance, workshops and conferences, media interviews, webinar presentations, COVID-19/EPI-WIN digital intelligence tracked online and monthly analysis).
Dr Ali Abbas (PhD 2018) graduated from the Department of Functional and Comparative Genomics and since then, has been teaching Microbial Genomics in the Department of Microbiology, Faculty of Veterinary Medicine, University of Kufa.
Lizhao Zhang (BSc Mathematics 2019) moved to London following graduation and completed two Master's. She is now working for an insurance company, also in London.
Hollie Sargeant (BA Hons History 2019) returned home to London and completed a Master's degree in Marketing. She was accepted into the TKMaxx European head office Merchandising and Buying graduate programme and now works as a Senior Merchandising Analyst, which she very much enjoys as she has always had a love for all things fashion related! She says she loved her time at the University and thinks of it and the wonderful city of Liverpool often.
Henning Jaenisch (MIM 2019) has worked for Europe's leading rail leasing company as a business development manager and in sales for one of the world's leading manufacturers of construction machinery. These roles have allowed him to travel to many regions of Europe and provided him with great experiences.
Jessica Ivana (MSc Marketing 2019) has had a challenging yet wonderful journey since graduating from the University of Liverpool in 2019. At first, she found it difficult to find a job that provided a work visa, but a move to Ireland in 2020 during lockdown, saw her secure a role with Accenture a day after she arrived, and start working in Customer Service for Accenture's client, a big tech and social media company. After working in Customer Service for a year, she was promoted to a Training & Development role and has enjoyed working as a corporate Trainer, designing training programs from scratch, creating training agendas, monitoring employees' performance, facilitating trainings in person and online, and collaborating with various teams. Her favourite task as a trainer is delivering training in person, which gives her the chance to support people and engage with her trainees. "Thank you, University of Liverpool, for giving me a wonderful start to my journey!"
Calum Kinch (BSc Hons Psychology 2019, MRes Biomedical Science & Translational Medicine 2021) has progressed to a PhD and is currently in his second year. He has also secured a teaching role at Arden University.
Rhys Greening (MESci Geology 2019) had "an incredible 4 years in a city like no other." He now works at the world's largest online retailer as an Area Manager, using skills he could only have acquired in his course at Liverpool.
Mohammed Hussein Omar (Master of Public Administration 2019) vividly remembers his graduation day as it was the beginning of a new chapter in his life, filled with big dreams and aspirations. Thanks to his education, he was able to become an academic service supervisor for one of the most prestigious universities in the UAE. He is now pursuing a PhD, and is confident that his Master's degree from the University of Liverpool will lay a strong foundation for his journey. He is grateful for the education and experiences he gained during his time at the University of Liverpool. "I learned from distinguished professors", he says. "Thank you for providing me with the skills and knowledge to achieve my dreams."
Dr Ali Abdullah Mohammed Lawati (MPhil Orthopaedic 2019) was appointed a consultant in trauma and orthopaedic surgery at Oman International Hospital.
Diederik Halbertsma (MPhil 2019) received funding to continue studying towards a PhD at the University of Liverpool, which he is aiming to complete in March 2024!
Sarah McDonald (MPhys Astrophysics 2019) is now doing a PhD in Astrophysics at the Astrophysics Research Institute at Liverpool John Moores University.
Durvesh Ganveer (LLM 2019) has been looking at sustainability and compliance for the last 12 months and feels things have evolved with the impact of Brexit being felt across businesses, and the US with its Inflation Reduction Act, causing several new businesses to consider moving to the US to avail of those funds. He intends to explore sustainability in greater depths.
Dr Bankole Adewumi (MPH 2019) finished his MPH programme with the University of Liverpool four years ago as part of a Commonwealth Scholarship. He has worked with a Health Maintenance Organisation and in 2020 decided to go back into Clinical Medicine and began Residency Training in the department of Obstetrics and Gynaecology at University College Hospital, UCH, Ibadan Nigeria. The knowledge gained from his MPH programme remains so handy as he interacts with pregnant women and medical colleagues. "Thank you, University of Liverpool!"
James Watson (BA Business Management and Politics 2019) started his graduate career at Asda head office as the rice and pasta buying assistant during the pandemic (which was a tough task). He later moved to become the Partnerships Manager for the UK's student mental health charity Student Minds. He works predominantly on raising funds from private sources and creating events and tools to spread awareness of student mental health resources. Their organisation is working towards ensuring no student is held back by their mental health.
Dr Khetam Alhilali (PhD Clinical and Molecular Pharmacology 2019) says the best period in his life was during his PhD at the University of Liverpool. He is now Vice Dean in Dentistry College at the University of Al-Qadisiyah, Iraq. "But I love Liverpool forever and for the rest of my life."
Paolo Papa (MSc Software Engineering 2015) graduated with distinction in 2015, going on to demonstrate his skills and expertise, and earning several promotions throughout his career. He has written over 15 patents in the field of managed NAND and leads a team of over 12 individuals, driving innovation and achieving impressive results. His commitment to excellence and passion for pushing the boundaries of what is possible has allowed him to make significant contributions to the industry. As a result, he is highly regarded within the company and continues to seek out new challenges to further excel in his field. The photo is from his 40th birthday with his beautiful daughter Raffaela.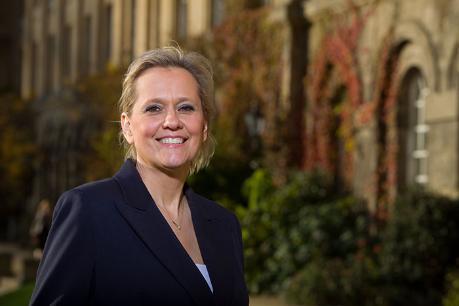 Dr Lissa Conley (MSc Psychology 2017, pictured above) went on to be the first woman over 45 admitted to the University of Oxford, DPhil in Experimental Psychology within the Medical Sciences Division. She earned 3 Oxford University teaching credentials and became a Medical Educator teaching physicians and health practitioners in the psychology of medicine, and patient relations. In 2019 she enrolled in her 2nd Doctorate with Arizona State University in Behavioural Health Management and completed her degree in 2022 with a 4.0 G.P.A. Currently she works in developing integrated healthcare models improving upon the current standard of care.
Andrew Donnery (MBA Entrepreneurship 2015, pictured above) has extensive soccer experience as a player and directing coaching activities both in England and the United States. He currently works for the United Soccer Coaches (largest coach association in the world), is the Technical Advisor to the Bermuda Football Coaches Association and is the CEO of Elk Grove Soccer in California. He recently created EDSPORA to empower sporting organisations and individuals through state-of-the-art analysis which help them to achieve their optimum potential. Clients include the US Olympic Committee and the University of Delaware.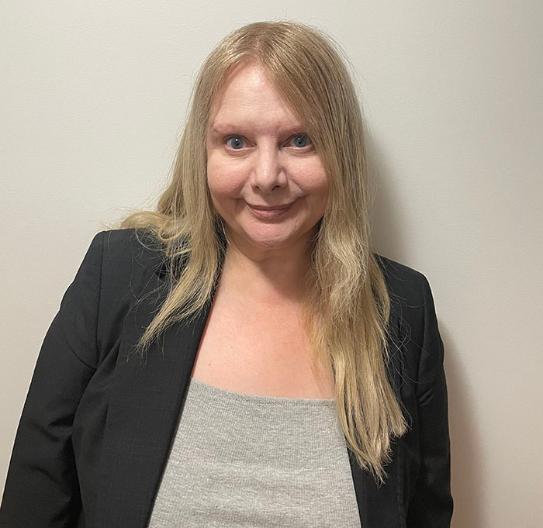 Judith Mahoney (LLM International Business Law 2018, pictured above) has been working in a senior role in the Federal Government in Policy, Legislation and Research for the last four years. In this capacity, she provides knowledgeable advice, guidance and policy analysis to senior decision makers on emerging, complex or contentious issues relating to policy, rules, regulations and their application. She also sits on the board of the Institute of Public Administration of Canada (IPAC), which is a professional association of public servants, scholars, and students, envisioned to enhance and generate knowledge of best practices in public policy and administration.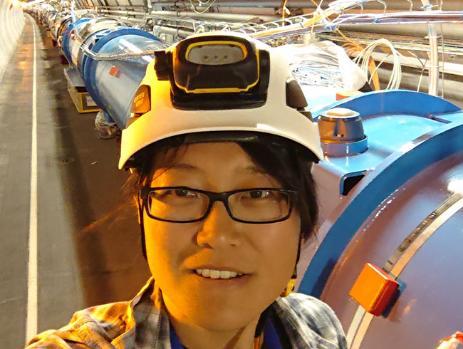 Dr Lingxin Meng (PhD Physics 2018, picture above) received the prestigious CERN fellowship after finishing her PhD, and had the amazing opportunity to work in Geneva, Switzerland, for the High Luminosity Upgrade of the ATLAS detector at the Large Hadron Collider. Besides quickly playing a leading role, she also participated actively in outreach and enjoyed the mountains. In September 2021 she became a research fellow at Lancaster University continuing her work on the ATLAS detector and but also remaining involved in R&D for future accelerators.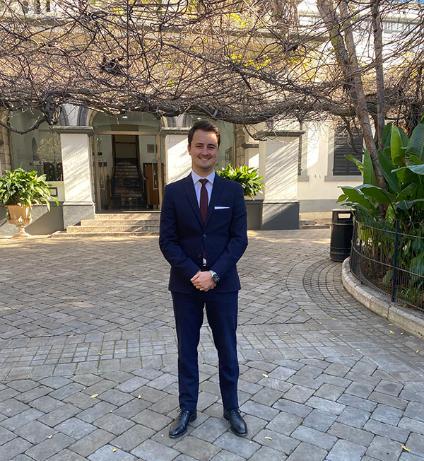 Callum Smith (LLB 2020, pictured above) furthered his legal education by studying the Legal Practice Course in Birmingham before returning to his home country of Gibraltar. He has since finished his legal training and was called to the Bar of Gibraltar and enrolled as a Solicitor of the Supreme Court. He has many fond memories of Liverpool and hopes to return to the city soon to visit friends and classmates who still live there.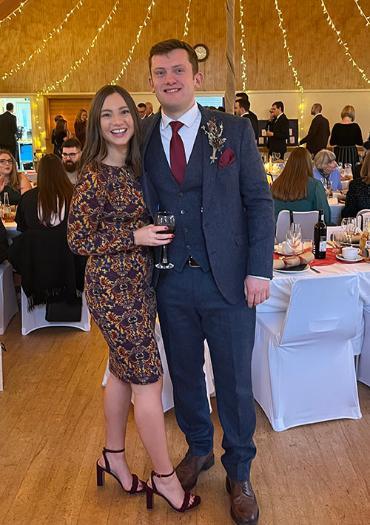 Leah Wilson (BSc Hons Psychology 2017, pictured above) followed up her Psychology degree with a Masters in Child Psychotherapy and is now working in her dream job as a Child Psychotherapist in Leicester CAMHS. Her and Tim Greatholder, a fellow Liverpool Uni graduate, have recently bought a house together in Ashby-De-La-Zouch and couldn't be happier. Tim did Bio Med at Liverpool and has recently qualified as a Dentist, doing his dream job too. They say they have got a lot to thank Liverpool Uni for.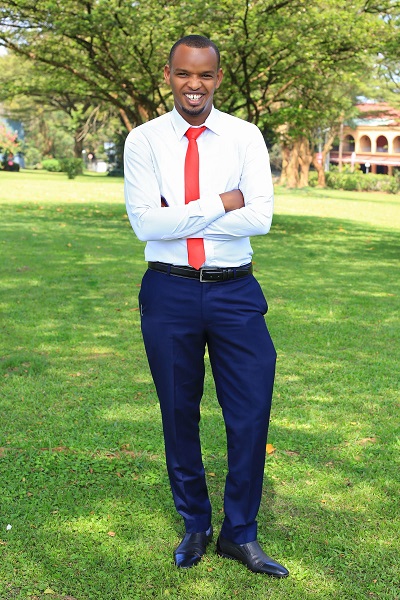 Hassan Abdulle Hassan (PGC Public Administration 2019, pictured above) has started his own initiative to help refugees and to pay back to Uganda's vulnerable communities after being a refugee in Uganda for the last 12 years. The social enterprise (Second Home (U) Ltd) will sensitise refugees on the country's laws, which has generously granted refugees the right to involve in gainful employments and own properties in Uganda, among other rights. Meanwhile, he is still running his business as the managing director of Midwest Forex Bureau, the only sponsor and supporter of the initiative.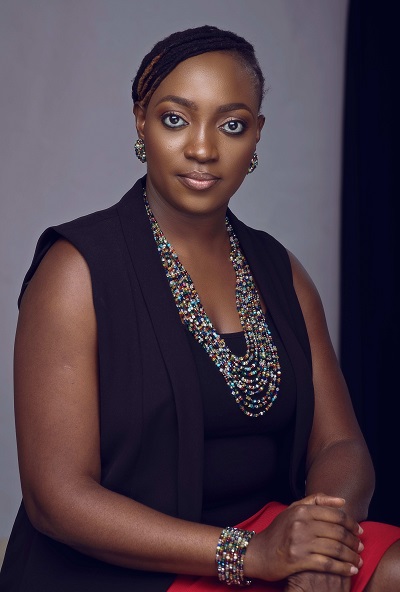 Oluwatoyin Adewumi (MSc Human Resources Management 2017, pictured above) runs Verstand Resources Limited a growing HR Consulting business out of Lagos, Nigeria. She says the Liverpool programme created the right global and academic exposure that she needed to enrich her previous work experience in the HR field. Within a 5-year period, they have been able to provide their HR service and add value to client companies in the Manufacturing, Automobile, Financial Services, Advertising and Consulting sector. She is super elated about what the next 5 years hold for Verstand Resources and her career as an HR Consultant.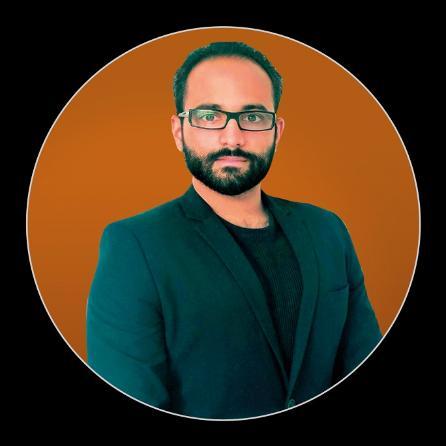 Shah-Zeib Ahmed's (MBA Football Industries 2017, pictured above) post-graduation journey in sports business has taken him to FIFA through Russia, France, Poland and Qatar, where he worked on numerous FIFA events, then back to England, where it all started. Since graduating Shah has grown his career from strength to strength and is now a recognised sports business and ticketing professional in the industry. He enjoys returning back to the Old Brett to hold guest lectures to help and motivate to embark on their journey in the world of sports business. Shah is now working for the Rugby League World Cup 2021, which has been postponed to 2022 and leads on the ticketing for the three tournaments, namely Wheelchair, Women's and Men's across iconic venues in England.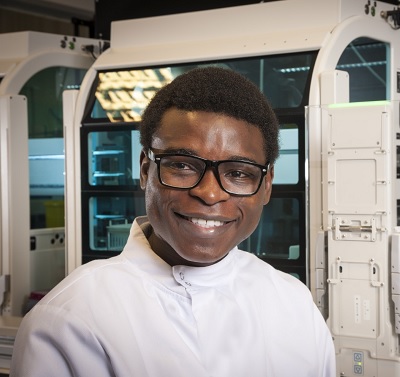 Dr Hammed Badmos (PhD Biological Sciences 2021, pictured above) is a Post-Doctoral Researcher in Cagan Lab at the University of Glasgow. His research spans from Cell Biology through Cancer Biology to Personalised Medicine. His laboratory utilises the flexibility of Drosophila melanogaster (Fruit Fly) to develop precise cancer models (the fly arsenal) which are used for high throughput genetic and drug screening. They also use human organotypic systems to mimic diseases in patients.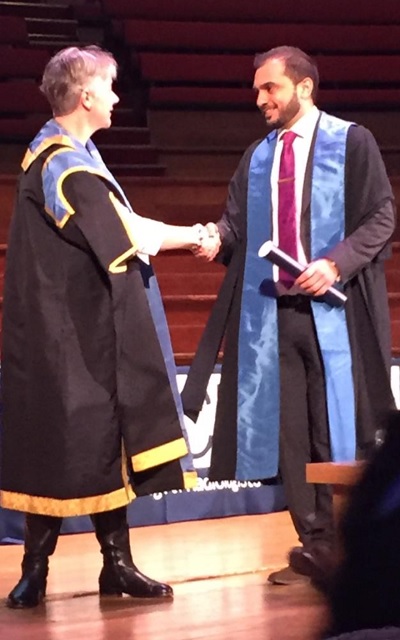 Dr Vartan Jacques Balian (MBChB 2014, pictured above) completed foundation training as a junior doctor at Warrington and Halton Teaching Hospitals following graduation. He then completed 5 years of specialist training in Clinical Radiology at Sheffield Teaching and Sheffield Children's Hospitals with higher subspecialist training in adult and paediatric neuroradiology, becoming a Fellow of the Royal College of Radiologists (FRCR) and obtaining his Certificate of Completion of Training (CCT) in 2021. In November 2021 he was appointed as Medtronic's Fellow in Interventional Neuroradiology at The Newcastle Upon Tyne Hospitals NHS Foundation Trust where he continues with his higher specialist training in the diagnosis minimally invasive image-based treatment of diseases of the brain and spine.
Phoebe Bill (BSc Psychology 2013) went on to complete an MSc in Speech and Language Sciences at UCL. She is now working as a Specialist Speech and Language Therapist in a well-known inpatient neurorehabilitation unit at a London teaching hospital.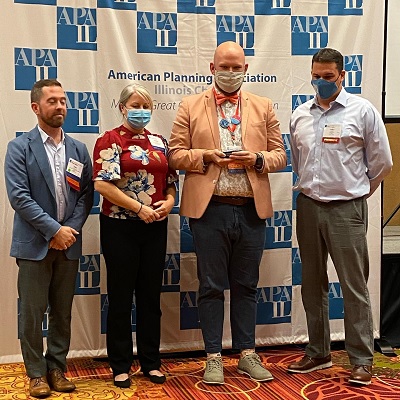 Phillip Green (BA Hons Sociology 2013, MCD Town & Regional Planning 2017, pictured above) moved to the USA in 2018, and has been working as a town planner in the Chicagoland area. In 2021, he was named Illinois' 'Emerging Planner of the Year' by the American Planning Association, and has recently secured a new job as a Transportation & Long Range Planner.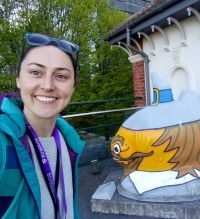 Dr Catherine Gutmann Roberts (BSc Zoology 2011, pictured above) began her first full time lecturing position at the University of Plymouth this year and this month been awarded a NERC fellowship to determine the risks of fine sediment from the landscape entering the river bed and the effects on freshwater fish eggs and larvae.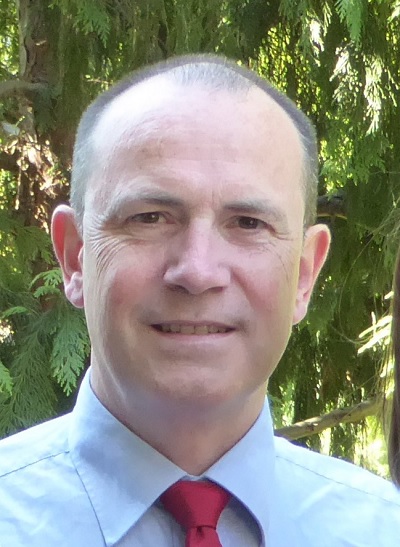 Dr Karl-Peter Jungius (MBA 2015, pictured above) soon after graduating moved within Switzerland to a new position from a domestic health care company to the Swiss branch of an internationally operating health care company. At the same time, he took over and restructured a small enterprise which has been founded with a business associate a few years earlier. On an honorary basis he is participating in boards and committees of national (Swiss) scientific professional societies in the field of medical imaging as well as a board and advisory board member, respectively, of two regional historical societies.
Lily Moore (BA English 2018) has dedicated her career to supporting young people. She worked for one of the UK's leading youth charities, The Prince's Trust, for 3 years in the North East, delivering programmes to disadvantaged young people to support them to move forward with their lives. Most notably, Lily ran the Enterprise programme which supports young people into self-employment, and she helped numerous business start-ups to turn into viable business across the North East. She has recently moved on from the Trust and is now working for Newcastle University as an Enterprise Adviser within their careers service, delivering various initiatives and programmes that support students to develop transferable skills in preparation for employment.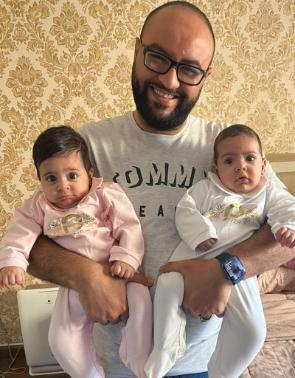 Elhussein Moussa (MBA 2018, pictured above) is Director of Data and Partnerships in SPL (Saudi Post Logistics) in one of the biggest logistics companies in GCC. He has shared the photo above with Leen and Layan, his twin girls born in July 2021. After receiving his MBA from the University of Liverpool, he was promoted to Senior Account Manager at STC, and two years later he was offered a director position for data monetisation at SPL. In parallel, he started his own medical-software company (Softcaring.com) and the product will launch in June 2022.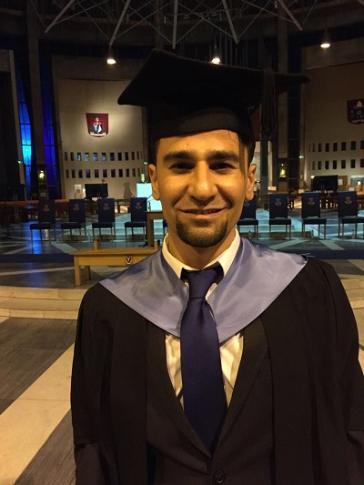 Hemn Rahman (MSc Medical Physics and Clinical Engineering 2014, pictured above) went back to the Kurdistan region of Iraq after completing his studies at Liverpool. Since 2014, he has been working in a diagnostic centre and established the first nuclear medicine department in Erbil (the capital of the Kurdistan region) in late 2016. They brought 2 PET/CT systems alongside a high energy cyclotron to the city and have served more than 10,000 patients since then. Now, he manages both Radiology and PET/CT departments at the diagnostic centre teach part-time in the university, all thanks, he says, to what he learned from the University of Liverpool.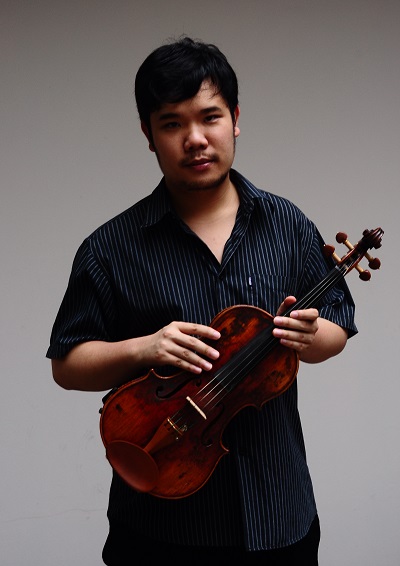 Dr Pannawit Sanitnarathorn (MA Music Industry Studies 2010, pictured above) works as Dean at School of Music, Assumption University, the first and largest international university in Thailand. He has been teaching and supervising in the field of music industry, music business, digital marketing, and popular music. Before he became a university lecturer, he had been in the music industry working in a number of major labels as a marketing supervisor and a music promoter. He is also an active violist performing occasionally with his ensemble in different styles ranging from classical to pop.
Maxime Turner (BA Hons Architecture 2018) moved to Cambridge to work in a small architectural practice after graduation. During his time there, he had the privilege of leading the design and construction of changing facilities for AstraZeneca. He then got accepted onto the MPhil course in Architecture at the University of Cambridge, where he undertook research on Parisian mosques. With his student days now in the past, he is currently running his own architectural design practice and has recently been conducting research on housing typologies for the Venice Biennale, designing a private residential library and illustrating an architectural theory book.
Rosie Zero (MPsycholSci 2019) moved home and worked in a pub over summer, and saved some money to go travelling to India. She went for 3 months and had the best time! When she came back the pandemic started. She got a job as a Psychological Case Co-ordinator, working from home. After one year, she was made redundant and got a job as a Support Worker in supported housing for young homeless adults in Croydon. This could be quite challenging but she learnt a lot about a range of different issues. She is now renting in South London and ready for her next role as a Mental Health Advisor for Mind, the mental health charity, which she is very excited for!