1960s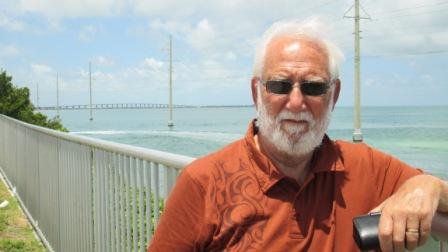 Dr David Cumming (MBChB 1968) (pictured above) started as a family doc and after, a year as an Obstetrics and Gynaecological Senior House Officer, moved to complete a Residency in Calgary Foothills Hospital. He completed a two-year Fellowship at University of California, San Diego in Reproductive Medicine. He has spent most of his working life as an academic gynaecologist at the University of Alberta, Edmonton, Alberta, Canada. He finally retired from all clinical and academic work in 2015 and completed a BA. majoring in Anthropology, minor in Classics in 2020.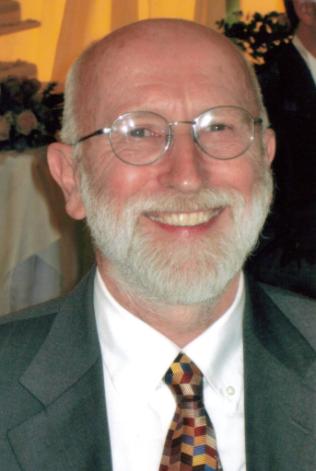 Charles Batchelor (BA Hons German and French 1969) (pictured above) has been a journalist on the Newcastle Evening Chronicle, Reuters in London, Frankfurt and Amsterdam and the Economist. He retired from the FT in 2006 then freelanced for a range of publications, media training and translating companies. He has been Chair of his local conservation group, the Lee Manor Society, for 25 years and is an active hiker, theatre and cinema-goer.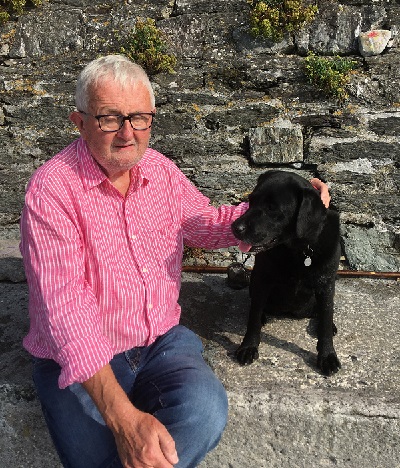 Mark Bennett MRCVS (BVSc 1966, pictured above) moved to Wareham, Dorset in 1968 and became a partner in a large multi-centre mixed veterinary practice in 1972. He was instrumental in starting the Lynwood School of Veterinary Nursing which now trains nurses from all over the South of England. He retired from the partnership in 2004 and spent five years doing locums, which was quite an eye opener after working in the same environment for 36 years. In 2010, he and his late wife moved to rural Brittany with their Labrador and border Terrier to spend their time gardening, improving their French, watching Vannes become a fully-fledged professional rugby club and sailing their venerable Albin Ballad in and around the Golfe du Morbihan. Mark achieved French nationality in 2019 and now travels on two passports!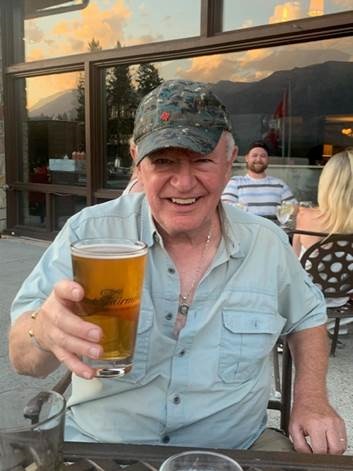 Geoffrey Bocian (MCivic Design 1968, pictured above) retired in 2018 from a multifaceted, more than 40-year career in urban, regional and transit planning. Most of his career was spent in Edmonton and Calgary Alberta, Halifax Nova Scotia and St Johns Newfoundand, also working in Northampton, UK. He has travelled extensively in North America, Hawaii, Caribbean, British Isles, Iceland, central and SE Europe, Turkey, western Russia and the Mediterranean. Geoffrey's main hobbies include political and military history (WW1 and 2, including field visits) and also physical fitness.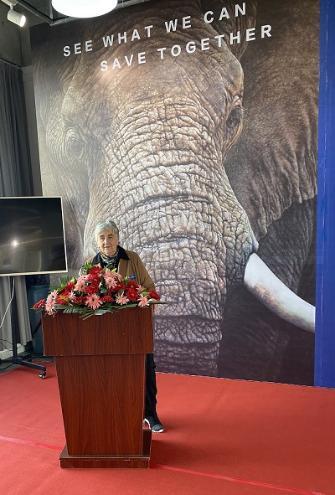 Dr Pete Marshall nee Walton (BVSc 1966, pictured above) has changed horse to become a professional artist specialising in wildlife and environmental subjects after a busy veterinary life. Pete has travelled the world to wild places and conservation projects, researching material for her art. She has been invited to the Board of The Atherton Tablelands Foundation, with the brief to develop a project entitled The Rainmaker Exhibition, featuring works by internationally and nationally acclaimed artists bringing to focus the amazing and little recognised significance, diversity and ecological importance, of the region. Pete is passionate that recognition and preservation in these uncertain days of climate change will secure a unique biodiversity bank of vital ecological value for future generations.
Nigel Morgan (LLB Hons 1965) has been a solicitor in private practice in Cardiff for over 50 years. Retiring 10 years ago from his own firm MLMCartwright, he was then asked to open a new office in Cardiff for a London Firm, Gordon Dadds. That subsequently merged with the international shipping firm, Ince, in which he is now a partner and still working full time. Nigel has been married for over 50 years and has a son, a daughter, and three grandchildren. Nigel would love to hear from anyone who was at Liverpool with him in 1962- 1965.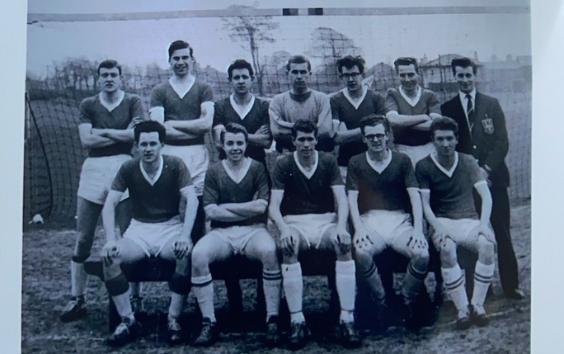 Stuart Nickson (BA Hons Economics 1962, pictured with his teammates above) became a production management trainee at Dunlop, Speke in Liverpool, reaching senior management status before factory closure in 1979. He promptly took a senior role in a large engineering design company becoming Managing Director before retiring in 1999. Stuart looks back fondly on the years he spent playing in the highly successful Comecon football team alongside his studies. He played between 1959 and 1962, during which the team lost just one match over the three years, and winning two interdepartmental finals in three appearances!
Dr John Price (BSc Hons Physics 1966, PhD Engineering 1969) set off for Vancouver, Canada following his graduation, and after a couple of years became Professor at the University of British Columbia. In 1976 he started a new investment firm in Vancouver which lead to a lifelong career as a real estate developer and investor. Much later, he became Senior Vice President of 29th Street Capital, a private equity firm based in San Francisco. John resides in Austin, Texas and is still active in developing investment strategies in equities and derivatives.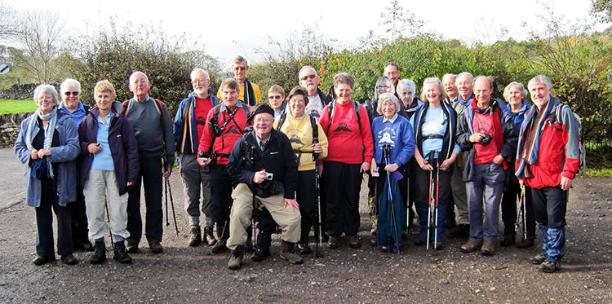 Ernie Savage (BA Hons Geography 1962, pictured with the OAC above) is part of a group of over thirty members who made up the OAC, the University rambling club in the 1960s. They still meet as OACGOLD. Last October, twenty-four of the group spent a much postponed and rearranged five days at the HF house in Sedbergh, in the Yorkshire Dales and in the spring, COVID permitting, they are going to have a six-day break in Dolgellau. Some will still be able to make the summit of Cadair Idris; many will content themselves with valley walks, all of them will enjoy good food, pleasant company and some shared memories which now stretch over sixty years.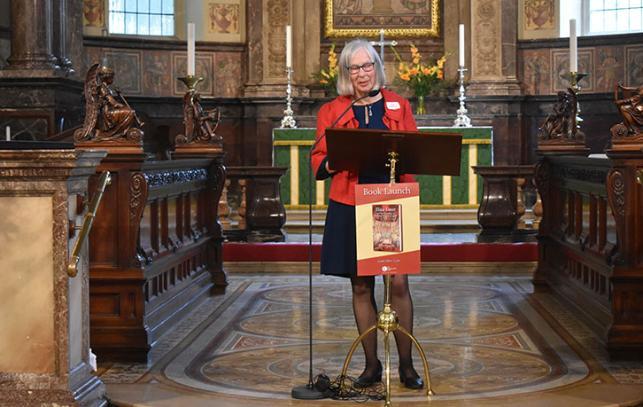 Penny Thompson nee Burrows (BA Classics 1969, pictured above) spent some time playing golf after university, having been a member of the (men's') golf team. Penny then studied Theology at London Bible College where she learned some Hebrew (having been encouraged by Professor Austin at Liverpool) and went on to teach RE at Deyes High School in Maghull. She took time out to write 'Whatever Happened to RE?', then studied for an MEd at Hope and has contributed articles to journals and co-authored books on the subject. Penny's latest book tells the story of Eliza Lowe, a teacher on Merseyside, and her influence on the founding of her old school, a Woodard school in Abbots Bromley. She is married to Andrew; they have two children and six grandchildren and still living on Merseyside. Penny is grateful to the University not only for the education she received but also for the help subsequently from the library and in particular, the Rathbone Collection.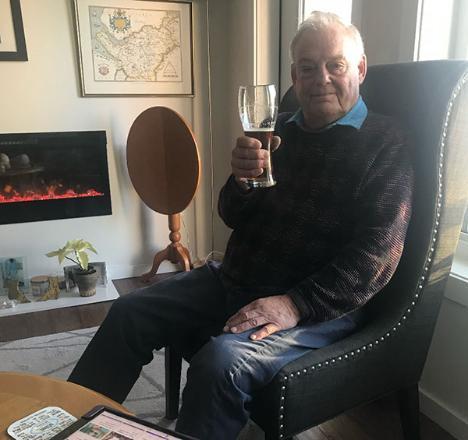 David N Burton (BSc Hons 1962, PhD 1965, pictured above) retired from the University of Manitoba after more than 30 years working there. He has been married for 57 years. David and his wife still live in Winnipeg in a very pleasant apartment on the banks of the Red River where, amongst other things, he brews beer. Here he is enjoying a cold Kolsch!
Ian Dutton (BEng 1966) recently presented a Zoom lecture with slides to the Leicester Theological Society, on "Architecture and Theology: The Shard, the Tower of Babel, and More". The lecture was well received, with delight, by the audience. Ian had a career in design, construction, policy and planning, and then found himself learning theology at a theological college. Already a Chartered Civil Engineer with Bachelor's and Master's degrees in Civil Engineering, he gained a Master's in Theology. This included a dissertation on "Theological Perspectives on The Shard at London Bridge". He also became a Church of England Lay Reader. Ian is married, and they have children and grandchildren.
Dr Richard Hammersley (MCD 1969) worked in professional town planning roles with Telford Development Corporation (New Town), Derbyshire County Council (Strategic Planning) and Bolsover District Council (Deputy Chief Officer). He then moved into academia with Sheffield City Polytechnic and ultimately the University of Central England (now Birmingham City University). He eventually rounded off his career as Community Planner with Planning Aid (RTPI), retiring completely in 2012.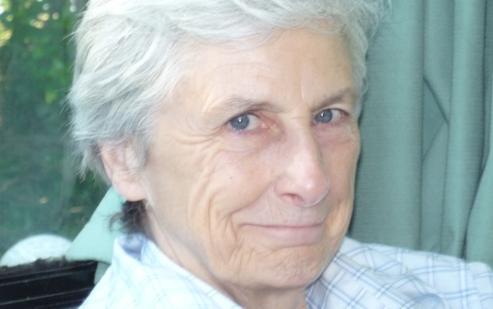 Professor Emeritus Carolyn King (BSc Hons Zoology 1966, pictured above) emigrated to New Zealand after completing her doctorate at Oxford in 1971. She researched invasive stoats and weasels over 50 years and taught Zoology at Waikato University 28 years, and is now retired.
Anthony Mackay (BArch Hons 1961), having designed an award-winning housing project High Kingsdown in Bristol, been assistant chief architect in the design and building of Milton Keynes and having master planned the city of Songjiang near Shanghai in China, has retired to concentrate on his parallel career as a painter. As founder member of the Eagle Gallery in Bedford, he has exhibited there and in galleries in Liverpool, Shanghai, Copenhagen and London over the past 50 years and has published four books of drawings of British landscape and buildings. Anthony still meets up with fellow alumni of the Liverpool School of Architecture.
Dr Colin Mathews (MBChB 1960) sends best wishes to his fellow graduates. He says: "Sixty plus years doesn't seem so long but the last stretch is not as much fun as the student stretch. The ASHES remain in Australia but your time will come around again. Best Wishes to all for 2022."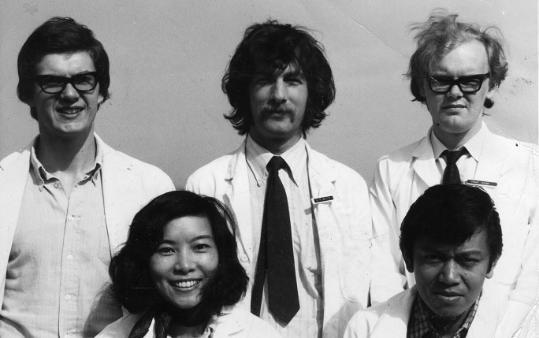 Professor Graham White (BSc Hons Biochemistry 1970, PhD 1973, pictured in centre above) took a Lectureship in Chemical Pathology at Aberdeen University before moving to Australia in 1976 to join the diagnostic biochemistry service at Flinders Medical Centre, a new teaching hospital in Adelaide. He co-authored A Guide to Diagnostic Clinical Chemistry which went to four editions with Blackwell Scientific. Despite planning to stay in Adelaide for 3-4 years, 45 years and 1 day later he retired as Chief Clinical Biochemist. He continues to teach as a Professor at the College of Medicine and Public Health, Flinders University, Adelaide. He represents Australia on an ISO Committee which produces international standards to ensure medical laboratories perform at a high quality and the International Federation of Clinical Chemistry to the BIPM Joint Committee of Guides in Metrology.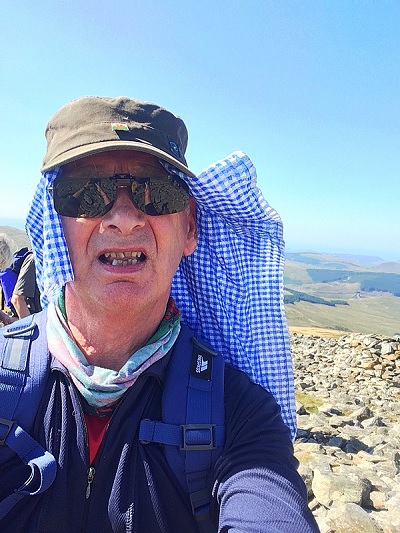 Dr John Williams (MBChB 1968, pictured above) worked in Liverpool, Zambia, Chester, Wrexham, Cardiff and Chester. He was a fellow of the Royal College of Obstetricians and Gynaecologists, a Consultant OBGYN and Regional Adviser. Post-retirement Dr Williams has had 30 trips to Developing Countries for training and teaching.
Neville Hope (BEng Hons Civil 1964) spent 2 years with Kent County Council before moving to Ontario, Canada to work for the Provincial Dept of Hwys. He then moved to BC and spent the next 32 years with the Provincial Ministry of Transportation in many parts of the Province. He is now very happily retired on Vancouver Island with his wife Eleanor.
Anne Bennett nee Crook (Certificate in Social Science, Diploma in Administration 1962) qualified as a social worker, practising in England and Northern Ireland. Several degrees later, she became a lecturer for the Master of Social Work course. Following a change in career, she worked for the Quakers at the UN and later supported cross-community projects in the aftermath of violent conflicts. Following retirement, she worked in Lebanon and NI, before settling in Lincolnshire where she remains very busy.
Rosalyn Hurst (BA Hons Political Theory and Institutions 1965) taught in Speke, Liverpool before going to work in Cameroon and Iran. After completing an MA at the Institute of Education Language & Linguistics in 1979, she founded the Centre for International Education & Management in what is now the University of Chichester, working with ODA British Council to provide postgraduate programmes in UK and abroad for teachers working in post-war or civil conflicts in Africa, Asia and Central Asia. Rosalyn wrote textbooks for state primary schools in East and Central Africa, SE Asia and Uzbekistan and undertook consultancy work in Iran, China and North Africa. In 2005 she was elected to East Sussex County Council where she is currently a member of the Board of Conservators for Ashdown Forest.
Dr Peter Dolan (BSc Hons Physical Metallurgy 1967) still meets up every year with friends, 'The Sloman Loungers,' from the Physics Department, named after an alcove in the Guild of Students where they spent many happy hours drinking coffee, discussing football and even physics. This year their reunion included a visit to the Garstang Museum, the Oceanography Department, where they saw the Bidston tidal machine, and a trip around the Daresbury High Energy Physics campus. Peter worked for 25 years at Rolls Royce and Associates where he became Project Director and Engineering Director, and has lived in Derby for almost 50 years with his wife Ann Colebourne, who also graduated in 1967 with a degree in Physics.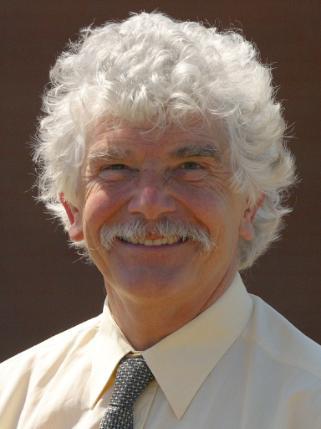 Professor Philip Mellor OBE (MSc 1968) (pictured above) completed a PhD and Post Doc at the London School of Hygiene & Tropical Medicine. He moved to the AVRI (now The Pirbright Institute) where he became Head of the Arbovirology Programme and later an international expert for the World Health Organization for Animal Health on the Bluetongue virus and African horse sickness. He was UK representative on several EU and UK Government advisory committees, such as the UK's Emergency Disease Response Committee. He was Honorary Professor at the University of Aberdeen and was awarded an OBE in 2009 for predicting the arrival of and then elimination of Bluetongue from the UK. He retired in 2010, though he continued to lecture at Cambridge until 2018. Now happily retired and living in Surrey, he enjoys helping his wife look after their very large garden and trying to fit in playing tennis.
Dr Bryan Roe (BEng Hons Metallurgy 1966, PhD Metallurgy 1976) worked at International Nickel, Birmingham after graduation in their Research Laboratory, before returning to Liverpool in 1972 to complete his PhD in Carbonitriding of Iron Carbon Alloys. He was headhunted by Rolls-Royce & Bentley Motors as a Senior Metallurgist, eventually becoming Head of Electrical Engineering. During his career, he acquired C.Eng & FIMMM Qualifications and acted as a mentor for graduates. He took early retirement in 2001, and has continued mentoring students on Arkwright Engineering Scholarships and as a STEM ambassador for South Cheshire, regularly visiting schools and colleges to give talks.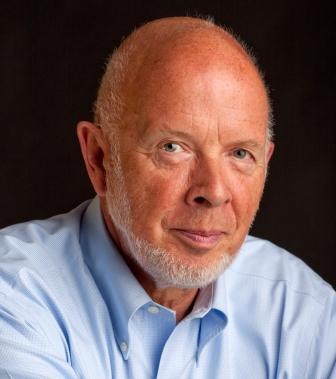 Richard Saxon CBE (BA Hons Architecture 1965, MCD 1966, pictured above) joined multi-discipline practice BDP in 1964 where he remained until 2005, becoming a partner in 1977. He moved to London in 1986, designing for JP Morgan, Wimbledon tennis and Opel Cars, as well as the Liverpool One development. He undertook pro-bono work, helping to found the British Council for Offices and chaired groups aiming to reform the construction industry, for which he was made a CBE in 2002. He was RIBA Vice President from 2002-2008, and since 2005 has been a client adviser, non-executive director and chair of the JCT. He lives in London and, in the winter, Scottsdale, Arizona.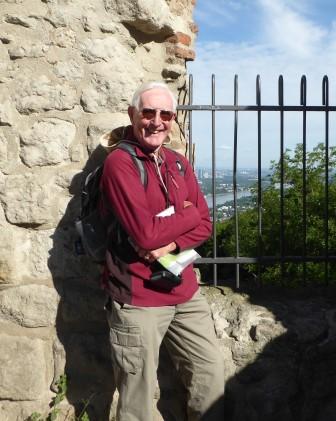 Emeritus Professor John Mitchell (BSc Hons Physics 1965, pictured above) completed a PhD at Churchill College Cambridge. After a year at the Radiobiological Research Unit, Harwell he became a lecturer in Physics at the University of Newcastle where he developed his PhD research in Geochronology, receiving an ScD from Cambridge in 1986 and being appointed to a personal chair in 1991. From 1988-1995 he was Head of Physics at Newcastle, then spent a year recovering at the University of Salamanca. In retirement, he and his wife have boated around Europe, and now travel extensively and spend time with their two sons and six grandchildren.
Dr Ben Bowman (BSc Physics 1961, PhD Electrical Engineering 1965) worked at Arc Furnace Research at Swinden Laboratories in Sheffield and Rotherham between 1965-1971. He was Customer Technical Service Engineer, Union Carbide, Geneva, Switzerland between 1971 to 1993, including two-and-a-half years in France near the border with Geneva. From 1993 to 2003 he was Senior Corporate Fellow at Unon Carbide Parma Technical Center, Cleveland, Ohio becoming a consultant for the company in 2003, which is now named GrafTech. Since 2012 he has been a consultant to the steelmaking and ferroalloy industry.
Dr David Fox (BSc Hons Botany 1960, PhD 1964) completed a PGCE at Bristol in 1964 before going on to teach science and biology in pioneering comprehensive schools in Bristol, West Bromwich & Thorne between 1964-75. He completed an MSc in Librarianship and Information Science at Sheffield in 1976. The following year he joined the Order of Carmelites, studying at the Pontifical Gregorian University, in Rome between 1978-82 and Heythrop College, London. He was ordained in 1983 and worked as a Carmelite Friar in London, York, Cheltenham and Aylesford, Kent where he later retired. As Lady Bracknell said, "a life filled with incident."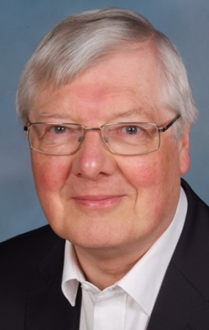 Graham Rand (BSc Computational and Statistical Science 1968) (pictured above) retired from Lancaster University several years ago, but still finds himself chairing PhD vivas and examining theses. He is gradually withdrawing from professional society activities, having recently given up being editor of the Operational Research Society's magazine, Impact, though he remains the obituaries editor, and has endeavoured to ensure his will be written when the time comes.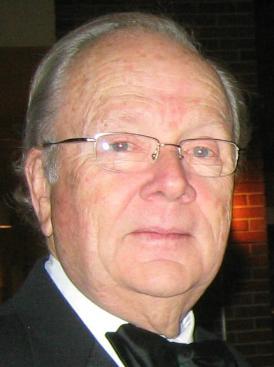 Dr J Edward Hutson (MBChB 1961) (pictured above) returned to Barbados in 1962 where he was a GP/Anaesthetist for ten years before emigrating to Canada. He ran a practice in rural Alberta for fifteen years before retiring in 1996. Following retirement, he edited and annotated five ancient texts relating to the development and medical history of the West Indies, and Barbados in particular. Two of the five volumes were published by the University of the West Indies Press. He completed a distance-learning programme in Egyptology at the University of Manchester, receiving a Certificate in Egyptology in 2013.
Sheila Simpson (BSc Hons Biochemistry 1966) completed a year's Voluntary Services Overseas in Guyana at an agricultural college. She was a clinical biochemist at what was then United Liverpool Hospital's Department of Clinical Pathology and at Pendlebury Children's Hospital in Manchester as a part-time technician before completing a PGCE at Didsbury. She taught Chemistry at Balderstone Community School, and Hopwood Hill College in Rochdale for 24 years. Following retirement she studied several Geology units at the Open University.
Sally Scott nee Wade (BA Hons Geography 1961) spent eight years as a planner in Cheshire, Norfolk and Buckinghamshire, followed by two years as planner in Uganda, before returning to the UK. She worked for several years as part-time lecturer at the College of Further Education in Lincoln while her children were small. She was manager of Lincoln and District Citizens Advice Bureau from the mid-1980's to 1994 becoming Chief Officer of mid Lincolnshire Community Health Council until her retirement. Since her retirement she has joined a parish history group, producing two local history books - picking up and using historical geography interests from university days.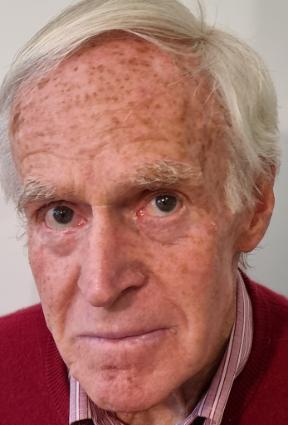 Robin Hubbard (BDS 1965) (pictured above) worked for six months as a house officer in oral surgery in Dundee following graduation. Between 1966 and 1967 he worked for the British Antarctic Survey as a dentist at all their bases. Following his stint with the BAS, he worked part-time in both admissions at the Liverpool Dental Hospital and in private practice. Between 1972-1975 he served as a major in the Royal Brunei Malay Regiment, setting up their first dental service. Moving to British Colombia, Canada, he set up a private dental practice in Invermere, before returning to the UK in 2002 to work in Dental Access Centres in Somerset.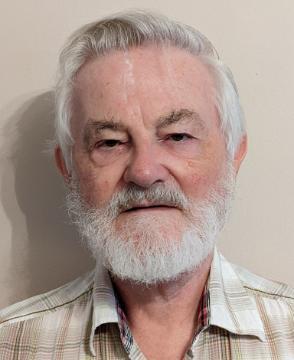 Dr David Newman (MSc Organic Chemistry 1961) (pictured above) was possibly the first ARIC graduate to be accepted for a degree at Liverpool. After some years in UK industry, he joined the ARC Unit of Nitrogen Fixation (DPhil Sussex 1968). Went to the US as a post-doc (microbial chemistry) then after 20 years in US Pharma, joined the NIH/NCI retiring in 2015 after 24 years as Chief of the Natural Products Branch, specializing in marine and microbial sources of anti-tumor drugs. Now an NIH special volunteer (emeritus status) and still lectures/publishes on these topics.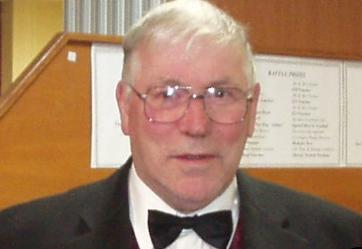 Andrew Carmichael (BDS 1963) (pictured above) was in general dental practice between 1963-2005 during which he was married and raised five children. In 2003 he was invited to take up the Chair of Parkinson's Society branch in Preston where he attended local research conferences on Parkinson's. In 2007 he set up a small group to trial his ideas for the treatment of Parkinson's, which resulted in successful improvements in the condition. He formed the Parkinson's Improvement Programme charity in 2010, and between 2011 and 2016 has developed successful treatments for trigeminal neuralgia, rheumatoid arthritis and Alzheimer's dementia: https://www.ejmi.org/10.14744/ejmi.2019.15105/pdf/
William (Bill) Simpson (BA Hons Oriental Studies 1963) was the Gilroy Scholar in Semitic Languages at University of Aberdeen in 1968. He previously held posts at the University Libraries of Manchester and Durham from 1969-85. Between 1985-1990 he was University Librarian at the University of Surrey and at the University of London from 1990-94. In 1994 he moved to Dublin to become University Librarian & College Archivist at Trinity College Dublin where he remained until his return to the UK in 2002. Between 2002-2007 he was University Librarian & Director of the John Rylands Library at the University of Manchester, serving on many national and international library bodies and was UK Advisor to the British University in Egypt from 2008-11.
Geoffrey Pullin (BEng Hons 1962) started his career as a graduate trainee with the Tilling Group, a Bristol bus chassis manufacturer and Bristol Omnibus Co. He became Deputy Assistant Engineer in 1967, and then Area Engineer for the Eastern Counties Omnibus Co Ltd in Norwich. From 1970 he was Assistant Engineer at the Maidstone & District Motor services Ltd followed by Assistant Chief Engineer at Ribble Motor Services Ltd from 1972. In 1978 he became Chief Engineer at the United Counties Omnibus Co Ltd before becoming Engineering Director at United Counties Engineering Ltd in 1987. He was Head of School at Tile Hill College, Coventry in 1990, which later merged to become City College Coventry. He was a founder member of the Liverpool Universities Society of Change Ringers in 1960 and since 2014 has been President of the Peterborough Diocesan Guild of Church Bellringers. He was awarded the British Empire Medal in 2022 for services to the community and bellringing.
Professor Peter Whittaker (BSc Hons Biochemistry 1961) has many fond memories of his time in Liverpool and the many friends made at that time. His closest class friends included Colin Jones, Alan Mellors, John Basford and Joan White, though sadly he is no longer in touch with any of these though he is still in regular communication with friends from the English Department. On completion of his degree, he registered for a PhD but after one year moved to Leicester University when his research supervisor Professor Eric Redfearn moved there. His career took him from lectureships in Hull and Sussex Universities to a Chair of Biology at Maynooth University in Ireland. His final appointment was as Professor of Biological Ethics at Lancaster University.
P David Jones (BSc Chemical Physics 1960) started work with Dunlop at Speke, Liverpool stayed with them until 1998. Progression with the company took him to various positions in Birmingham, Ireland, Germany, Trinidad, Malaysia and the USA. His last appointment was Executive Vice President of Dunlop North America. Following retirement from full-time employment, he formed his own engineering company based in Knoxville, Tennessee which he eventually sold to a Chinese conglomerate, but stayed on as President of their North American section until he retired permanently in 2018. He and his wife currently reside in Sarasota, Florida as well as a residence in Surrey. He still avidly follows Liverpool FC and his main outdoor passion is golf.
Professor Dr Yiu Kee Chau (PhD 1965, DSc 1981) was a Senior Research Scientist Emeritus at the National Water Research Institute, Burlington, Ontario, Canada. He also held a cross appointment as Professor of Geology at McMaster University, Hamilton, Ontario. He began his career in Aquatic Chemistry after he was awarded a UNESCO Fellowship to study Water Chemistry at CSIRO Marine Biological Laboratory in Cronulla, NSW, Australia. In 1963 he won the competition of a British Council Scholarship in Hong Kong which enabled him to continue his graduate study in Liverpool University with Professor J P Riley, Department of Oceanography where he obtained his PhD. He was Associate Professor and Chairman of the Chemistry department at Chung Chi College, Chinese University of Hong Kong until he came to Canada in 1969. He was also affiliated with Institut fur Chemie (GKS), Geesthacht, Germany in cooperative research projects and training of graduate students. He was appointed visiting Professor at Nankai University, China in 1986. and In Zhongshan University in 1991, China. Dr Chau has published some 180 scientific papers on metal species-toxicity and analytical techniques for metal speciation. He was frequently invited to international conferences as keynote speakers and plenary lecturers. His research achievements earned him the Doctor of Science (DSc) from his Alma Mata University of Liverpool in 1981. His publications were archived in the Eminent Scientists of the Great Lakes Series by the International Joint Commission of the Great Lakes. Dr Chau served as Associate Editor of the Great Lakes Series (1979-1991) and on the editorial boards of Applied Organometallic Chemistry (UK) of which he was a founding editor, Water Pollution Research of Canada, Environmental Toxicology and Water Quality-an International Journal, and Scientiae Circumstantiae and Journal of Environmental Science both of People's Republic of China. He retired as a Senior Research Scientist Emeritus in 2000.
John (Jack) Peers (BA Hons Engineering 1960) worked at Heathrow Airport following graduation, then developed into working on motorway design. He completed an MSc at Birmingham in 1966, becoming a MICE (Member of Institute of Civil Engineers) and working for the next four years at GLC. He moved to work in Belgrade, now Serbia, then Boston, Massachusetts, followed by a move to Northern California. From California he lived or travelled to many countries, including South Korea, Indonesia and Australia. In 1985, he began a transportation planning, urban planning and traffic engineering consultancy with his friend Juergen Fehr. The company, Fehr & Peers, continues to this day with around 350 staff and the largest pure planning company in the USA. Juergen retired in 2000 and Jack in 2005. He and his wife, Dorothy, have two children, daughters Robin and Fiona. They all live still in the San Francisco Bay Area of California and Jack and his wife now spend time mainly on vacation in Hawaii.
Katherine Dodgshon (BA Hons Geography 1965) undertook research for an MA in 1968 in vegetation and soils in Upper Swaledale and Wensleydale. Academic roles included demonstrator at Keele, assistant lecturer at Elizabeth Gaskell College of Education in Manchester, Basingstoke High School and 40 years at the Open University in Mid Wales covering Aberystwyth, Lampeter, Llandrindod Wells, Newtown and Harlech study centres teaching several versions of the Social Science Foundation Course and a Return to Study course. Katherine's husband was Director of Geography and Earth Sciences at Aberystwyth University and is a Fellow of the British Academy. They have two children, one of whom is Assistant Head at a school in Stratford-upon-Avon, while the other lives in Madrid starting a global project on the by-products of wine, grapes and tomatoes for health foods and medical products. Katherine retired near Oxford, where she now spends her time exploring the Cotswolds.
Prabhat Mishra (BEng Metallurgy 1968) arrived as an undergraduate from India in Sept 1965 staying in Rathbone Hall of residence. Professor Derek Hull was the Head of Dept at that time. Eleven students started in that year. After graduation he started working as a graduate trainee at British Steel located at Llanwern Steel works, Newport, South Wales. He held various positions within the Technical department until 2002, including Quality Assurance Manager, South Wales Engineering Business, Port Talbot & Llanwern Steel Works. Since then he has worked as a Quality Management Consultant on a part-time basis. He is now retired but has pleasant memories of his time in Liverpool. If any classmates are reading this - you may remember him by his initials 'PK' - he would be delighted to hear from them via his email address: pkmishra.uk@gmail.com.
Dr David Elliott (BSc Hons Chemistry 1962; PhD Organic Chemistry 1965) worked for ICI Fibres Division from 1965-1972 before moving to Hepworth Plastics Ltd where he worked between 1973-1985. He joined the University of Salford in 1985 until 2006 and is now happily retired.
Roger Stephenson OBE (BArch Hons 1969) set up his own practice in Manchester in 1979, stepping down in 2021 at the age of 75, though he remains a consultant to the practice. It has been awarded in excess of 150 national architecture awards including twice being short-listed for the Sterling Prize. He was awarded an OBE in the Queen's Birthday Honours in 2001. He has been a visiting Professor at the Chinese University of Hong Kong and at the Liverpool School of Architecture, where he remains a part time tutor, and has been an external examiner at a number of British Universities. He was recently made a fellow of RIBA and is also a fellow of the Manchester Society of Architects. He is actively involved in painting, drawing and model making and regularly has work exhibited at the Royal Academy Summer Exhibition.
Dr Mohammed Watfa (MBChB 1968) went to Lebanon in 1975 where he started a clinic. As a consequence of the civil war, he had to leave a few months later, moving to Nigeria where he worked until 2011, building a small hospital at Warr. Following a short spell in Lebanon, he moved to Dubai to be with his children, where he worked as a GP. He was working online, before the outbreak of COVID-19. He retired in 2022, and now lives in Las Vegas with his wife. He has recently been in touch with Dr Abdul Nasher, Dr Ambikapathy, Dr Yeung Hing and Dr Wilkinson.
Dr John Christopher Howard (MBChB 1968) has recently published Tales of Two Cities about his student and junior hospital doctor days in Liverpool during the 1960s and 70s. As well as tales of student life, Rathbone Hall, academic failures and successes, the latter half of the book follows his life in family and paediatric practice in Hong Kong during the last years of colonial rule and his experiences as a keen sailor and travel throughout post-Mao era China. The book is available on Amazon in Kindle or printed formats.
Dr Michael Holmes (BSc Hons Physics 1967) taught Physics at the Liverpool Institute High School following graduation. He subsequently completed a DPhil at Sussex University in low energy nuclear physics and afterwards worked at the Forschungszentrum in Karlsruhe, Germany. After a number of years selling scientific instruments to research centres, he founded Allectra Limited, a company with offices and manufacturing in Berlin and Sussex. The company makes Ultra High Vacuum Components for Synchrotrons, CERN and many universities all over the world. Michael is now retired but still involved on a part-time basis. Allectra is at present undertaking a research and development project to build special components for use in Quantum Computers.
Sir Malcolm Jack KCB, FSA (BA Hons Political Theory & Institutions 1967) was plunged into the rough and tumble of life in the House of Commons after graduation - late sittings, sometimes awkward customers, nice Commonwealth links – where he enjoyed a long career. He has returned to academic and writing interests over the last decade since his retirement, writing about places very important in his life: Lisbon, Cape Town and Hong Kong. Before the days of cell phones and internet it was possible to pursue two careers and he has been lucky to be able to do so! Writing books, reviews and some lecturing is his new life with some constitutional links as well.
Dr Robin Crellin (BSc Hons Chemistry 1967, PhD 1970) was awarded a first-class honours and won the Leverhulme Memorial Prize at Liverpool. Following his PhD in Chemistry in Polymer School (with Professor Ledwith), he completed a Post-Doc in Photochemistry at the University of Southampton. He became a Fellow of the Royal Society of Chemistry (FRSC) in 1991 and Chartered Scientist (CSci) in 2004. He worked at British American Tobacco's R&D Centre in Southampton between 1971-2002.
Dr Marcus Cooper (BSc Chemistry 1965, PhD 1968) specialised in Organic Chemistry in the department led by Professors Kenner and Battersby, before working with (now Emeritus Professor) Ray Abraham on NMR for his PhD. His contemporaries included Vera Ford, Sheila Hair, Josie Kay and Angela Finkleman (whom he married in 1966), as well as the 'Daves' Frankham, Julian and Cartwright. While some took careers allied to chemistry, others soon strayed into other fields. Dr Cooper's words of wisdom are only do a degree in something that interests you. You may then make a career allied to that topic. Equally, you may find new avenues.
Dr Michael Romano (BSc Hons Geology 1965, PhD 1970) was fortunate to be offered a lectureship at Sheffield University in 1968, before completing his PhD at Liverpool. He stayed at Sheffield until his retirement. Early research continued his PhD work on Irish Ordovician stratigraphy and palaeontology - with emphasis on trilobites. By the early 1980's pure chance took him to the Yorkshire coast where his next stage of research was on dinosaur footprints of the Jurassic (no doubt inspired by "Jurassic Park"!). He has continued this work in retirement although now, having moved down South onto yet still younger rocks, he is interested in the Chalk.
Dr Janet Massey nee Lovegrove (MBChB 1968) joined a general practice partnership in Felixstowe after graduation. Following a challenge by German Lymphologist, Dr Will Jungkunz, she returned to academic medicine to look at links with lymphatics, convinced that Chronic Lymphatic Failure (Insufficiency) (R) is overlooked as a cause of so-called heart failure. (The photograph shows her at the 2022 Meeting of the British Society of Heart Failure with her publication confronting cardiological thinking. (Other publications are available on ResearchGate).
R John Furneaux (BEng Civil Engineering 1966) was a site engineer between 1966-68 at Wylfa and Dounreay nuclear power stations. He worked on the second Mersey Tunnel project before moving to Canada in 1968 where he worked on large to medium size projects as an engineer then project manager at Halifax Metro Centre, Grace Maternity Hospital and Bermuda Airport. He started Rideau Construction in 1993 working on medium to large projects before he retired in 2008 to perfect his skiing and golf. Married to Alma since 1970, he has four daughters and four grandchildren.
Christine Taylor (BEng Civil Engineering 1965) started working in the USA after graduation on the Interstate Highway System design. In 1969 she worked on computer systems for engineering projects in Manhattan for Parsons, Mobil, AEP etc. She returned to school part-time for an MBA in Corporate Finance at New York University in 1981. She married an Italian from Brooklyn, and stayed in Manhattan working on Data Base systems for the financial companies when most non-financial companies left the city. She completed her career with a 14-year stint as Data Base Manager and Y2K tech with a Japanese brokerage house. Upon retirement, she and her husband moved to Charleston, South Carolina where they still live more than 20 years later.
Dr Michael Turton (BSc Hons Biochemistry 1967) studied for a PhD at the Regional Cardiac Centre. He joined Corning Medical in 1972 as Marketing Manager Protein Chemistry where he found that explaining the physiology became more interesting than the specific topic. He joined Cambridge Life Science as MD and later Cambridge Communications, which became part of Saatchi & Saatchi, as Information Designer. In 1992 he started Cavendish Consultants, a graphic design and simplified communication organisation which assists major utilities, banks, pension providers and insurance companies, both in the UK and overseas to improve their Customer Communications. He retired in 2008.