1950s
Laurence 'Lol' Bowman (BA Hons 1958) became a student at the Geography department in 1955. After completing his degree, he undertook a PGCE in London. He then became a secondary school teacher for 35 years.
Dr Robert Gartside (MBChB Hons 1956) ran the A&E department at the Royal Southern Hospital in Liverpool, was a Senior House Officer at Wrightington and then a Senior GP in Rochdale for 37 years. Following this he later became the Medical Director at Springhill Hospice.
George Edwin Schoon (BArch 1957 and MCivic Design 1958) started his career in the architect's department at LCC. From there he worked at Graeme Shankland Associates on the Third London Airport and a New Town designation report for HM Government. He then moved to Chief Planning Officer at Peterborough Development Corporation and then to County Planning Officer at Buckinghamshire County Council. He became President of the County Planning Officers Society 1992/3 before retiring. Ed has many interests including family and friends, model railway vehicles, history especially early railways (has models in NRM and HMRS HQ in Derbyshire), futures of the planet and the UN, art and physics, Rotary and Probus. Ed now has glaucoma in both eyes, a speech and hearing deformity and falls a lot, so my many activities are curtailed. In all, he says that he has much to thank Liverpool University and carers for!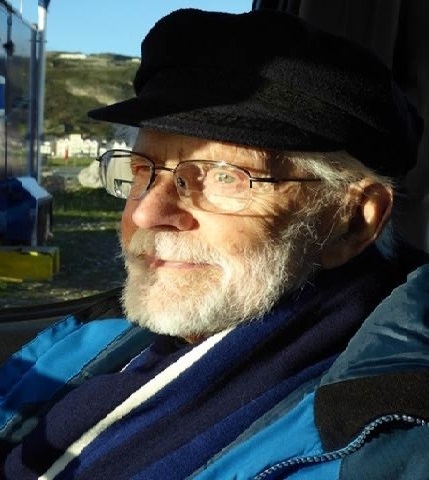 Dr James Stewart (BArch 1957, pictured above) worked at City Architects and the City Planning Department for several years following his graduation, achieving a Diploma in Town and Country Planning in Manchester in 1964 and FRTPI. After this, he held a Principal Lectureship at Liverpool Polytechnic in 1971, a Lectureship in Town Planning at Newcastle University, a Senior Lectureship and PhD; all before retiring to North Wales in 1988. His key projects include the restoration of the 17th Century farmhouse, Kirby, Lancashire; redevelopment work in Liverpool; City Centre Plan; Mackets Lane Estate Plan, Speke; some Private houses: non-conformist chapel; South Tyneside. Dr Stewart's books are entitled Settlements in West Perthshire and Visions of Creation.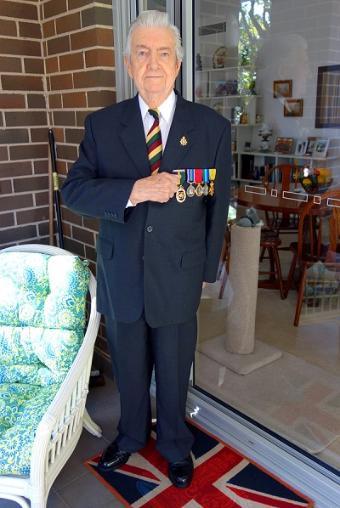 Charles Reade (BA Hons Geography 1954, pictured above) submitted a study in Urban Hinterlands, focussing on Leominster, Kington and Bromyard detailing their character, population and mission. The study had a relevance post-graduation when he commenced a career in retail with Harrods; which followed after two years National Service with the Royal Signals. In 1970 Charles then emigrated to Australia to join Woolworths as a Buyer. Subsequently he joined Myer Stores and became Stores Director for Myer New South Wales based in Sydney. Charles formed his own business when he retired, called Remainders, which specialised in selling popular merchandise reaching the end of its days.
John Smith (BEng Hons Civil Engineering 1955) worked at the Public Works Department in Nigeria for ten years, before returning to the UK to work on motorway projects including the M6 at Shap Fell. He undertook a number of overseas project management roles, ranging from airports to container terminals in West Africa and East Asia before returning to the UK in 1984 to work for a consultancy in Birmingham. He met his wife Pat, who was a student at IM Marsh PE College, when he was living at Derby Hall and, since his retirement in 1998, they have been happily living in Warwickshire, where they enjoy a good social life, a wonderful garden and their seven great grandchildren.
Professor Tony Lancaster (BA Hons Economics 1959) is a retired professor of Economics and Community Health at Brown University, USA, which he joined in 1986. He completed a PhD at Cambridge in 1964, becoming a lecturer at the University of Birmingham and later University of Hull, and is a Fellow of the Econometric Society. His former student and co-author Guido Imbens won a Nobel Prize in 2022. Married with three children, Tony lives much of the year in Beverley, East Yorkshire.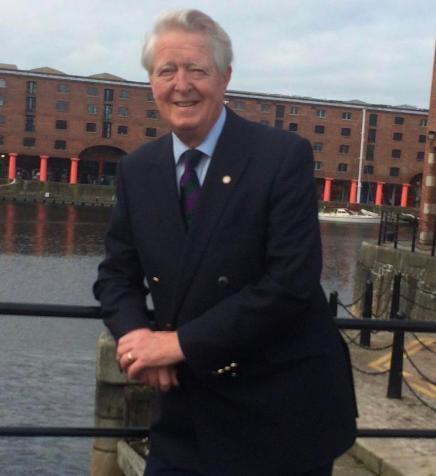 Brigadier Barry Reeves (BA General Studies 1956) (pictured above) completed a DipPhysEd and PGCE at Carnegie College of Physical Education. After joining the Army in 1957, he enjoyed a distinguished career serving in UK, France, Gibraltar and Germany including stints at NATO, MOD and the Army Staff College and Birkbeck College, before retiring from the Army in 1992, having risen to the rank of Brigadier. As well as roles with Lincolnshire Police Authority and Lincolnshire Probation Board he served as County President of the Royal British Legion, Lincolnshire for ten years. He was awarded full colours at Liverpool for tennis and table-tennis and played competitively for the Army and Combined Services, becoming Open Champion in Gibraltar for both sports. Between them, he and his wife Margaret have five children, nine grandchildren and eight great-grandchildren.
Professor John Moorhead (MBChB 1957) became a nephrologist and started a new Renal Centre at the Royal Free Hospital in 1966 which grew into a major player in world renal medicine and research, with substantial clinical and research staff.
Dr Michael Goodrick (MBChB 1957) went from surgical training at the Mayo Clinic to practicing surgery in Seattle, to volunteering as a surgeon in north east Brazil, Haiti and Granada before finally retiring. He now lives in Seattle with his wife, but spends the winters in Southern California where he enjoys playing golf, and tennis three times a week. His daughters and four grandchildren live nearby and life is good.
Dr Joan Ford (MBChB 1959) married Dr Ron Ford after graduation. They moved to Cheadle Royal in Cheshire where Ron worked as Consultant Psychiatrist until he retired in 1990. Joan started as SHO (Senior House Officer) at Stepping Hill Hospital in Stockport, then spent four years as a GP in Stockport, during which time they had three children. Joan developed an interest in Homoeopathic Medicine, and later in Art Therapy, and her career combined these two interests before she retired in 2000. Her husband Ron developed Parkinson's symptoms and died in March 2022 at the age of 95. Joan enjoys walking, swimming gardening, reading, and visits from her grandchildren.
Victor Cromie (BArch 1957, MCD 1959) has travelled extensively including to Afghanistan, Canada, Egypt, England, India, Jordan, Lebanon, Thailand, Vietnam and in the USA California, Connecticut, Delaware, Louisiana, New Hampshire, New York, North Carolina, Maine, Massachusetts and Vermont. He has spent sixty years of winter holidays on various islands in the West Indies, sailing, racing and cruising, to most of the coast of New England, the Virgin Islands and the South Coast of France. He enjoys racing and rallying vintage sports cars to Austria, Canada, England, France, Italy, Sicily and in the USA to California, Colorado, Connecticut , Florida, Georgia Massachusetts, New Hampshire and Pennsylvania.
Dr Lawrence A Bergman (BSc Hons Anatomy 1957, MBChB 1960) became an MRCP (Member of Royal College of Physicians) in 1965 and was Medical Registrar at Salford Royal Hospital and Broadgreen Hospital, Walton, Liverpool between 1960 – 1966. He was a Senior Medical Registrar at Clatterbridge Hospital in 1967 before taking up a Fellowship in Nephrology between 1968-9 at Chicago Medical School and Mount Sinai Hospital, Chicago. He was Associate Director of the Haemodialysis Unit, Mount Sinai Hospital 1969-1972 and Assistant Professor of Medicine 1970-1972 Chicago Medical School. Between 1973-2004 he was Attending Physician (Consultant) at Mount Sinai Hospital, St. Joseph Hospital, Lutheran General Hospital and Northwest Community Hospital.
Anthony Silson (BSc Hons Geography 1959, MSc 1961, PGCE 1962) taught geography, following his graduation from Liverpool, before becoming a senior lecturer at Bradford College. Following his retirement from teaching he became an author and gives talks to local societies. He has published a large number of articles and five books, including The Making of the West Yorkshire Landscape. His latest book, Leeds Lakes and Ponds, was published in 2022.
John Westlake (BEng Metallurgy and Materials Science 1957) was Technical Manager of Boliden until he retired in 1996. He was awarded the Prain Medal by The Metals Society in 1995.