Vets get together: Veterinary Alumni Ball 2023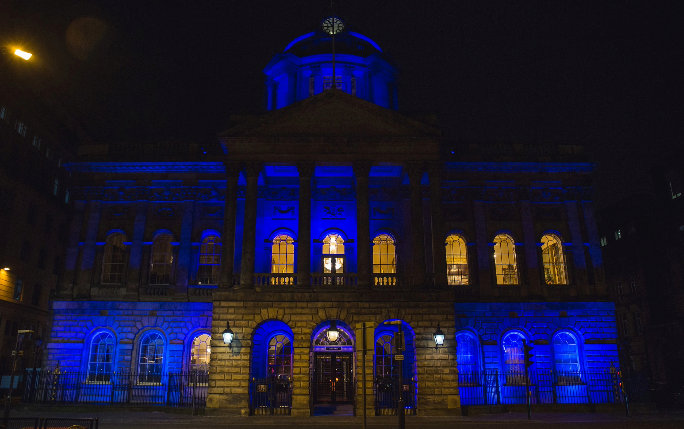 March saw the return of the University of Liverpool Veterinary Association's annual in-person event and, this year, the Barrie Edwards Memorial Lecture was combined with the Veterinary Alumni Ball 2023 and held at the fabulous Town Hall in Liverpool.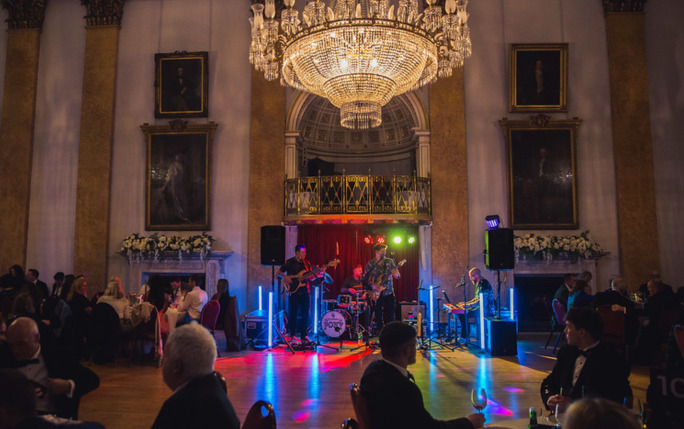 The Association launched the Barrie Edwards Memorial Lectures in 2017 in memory of Barrie Edwards (BVSc 1961) and to celebrate the varied career paths our wonderful alumni have taken after Vet School. After graduation, Barrie joined the staff at Liverpool and quickly became a lecturer. In 1970, he headed to the Royal Veterinary College (RVC), where he worked to develop equine surgical colic skills and, in 1987, Barrie returned to Liverpool as Professor of Equine Studies. Barrie was known to many as "Prof" and was a gifted surgeon at the forefront of developing surgical techniques to save horses with colic. Barrie sadly died in 2011 and is remembered as a scientist, a teacher, an artist, and for his sense of humour.
This year, the Barrie Edwards Memorial Lecture was delivered by Dr Sean Wensley FRCVS (BVSc 2003). Sean chairs the Animal Welfare Working Group of the Federation of Veterinarians of Europe (FVE) and is a Senior Vet at the UK veterinary charity People's Dispensary for Sick Animals (PDSA). Sean has contributed to animal welfare and conservation projects around the world and in 2017 he received the inaugural World Veterinary Association (WVA) Global Animal Welfare Award for Europe.

During the lecture, Sean spoke about his passion for wildlife and his 20 years working in animal welfare. Sean has recently published his first book Through a Vet's Eyes: How We Can All Choose a Better Life for Animals, and his talk covered a number of the themes included in his book around animal welfare science, policy and advocacy. Sean spoke about animal welfare issues across all areas of animal care and a video he shared showing the impact of analgesia when castrating lambs prior to seven days of age was particularly poignant.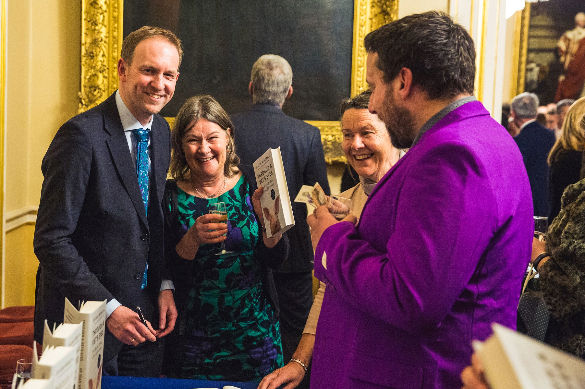 After the talk, Sean signed copies of his book for attendees, and kindly made a donation to the Barrie Edwards Memorial Fund from book sales on the night. This fund was set up in memory of Barrie to fund clinical research and projects. Barrie was always immensely proud when research projects undertaken at the equine hospital were published, and this fund aims to keep the ethos of Barrie's life and work alive.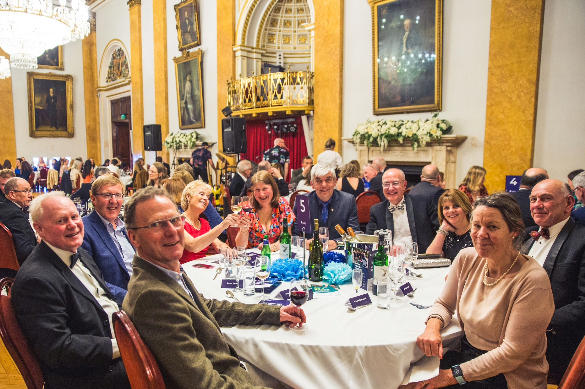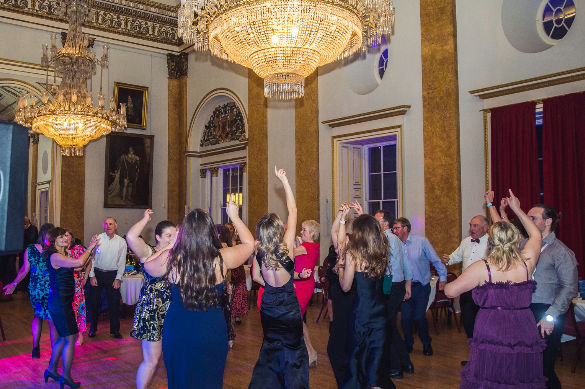 Guests then enjoyed a drinks reception and celebration dinner which was followed by music, delivered by the appropriately named Eccentric Pony, and dancing. ULVAA sends special thanks to those that helped to organise such a fantastic event, particularly staff from the Development and Alumni Relations Team (DART) and the staff and students from the School of Veterinary Science who joined us for the evening. We would also like to extend a final thanks to our sponsors Vidivet, DART, the School of Veterinary Science, Movement Referrals, Fusion Implants, Veterinary Tisue Bank, Vet Partners, Many Pets Insurance, Peter Harlech Jones and Harvey Locke.
Details of the 2024 Barrie Edwards Memorial Lecture will be released soon; in the meantime, you can view an album of photographs from the event here.