Supporting the next generation of veterinary students, summer 2023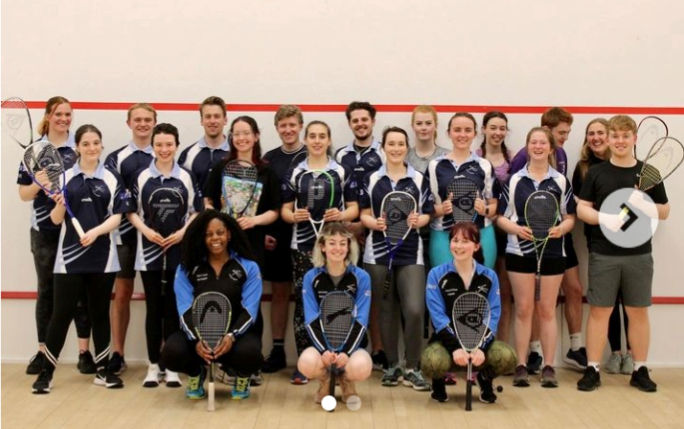 Each year the University of Liverpool Veterinary Alumni Association (ULVAA) receives monetary donations from alumni that helps to support the association's activities. We invite students to apply via ULVAA for funding to support academic activities as well as non-academic activities that promote wellbeing.
Here is a round-up of the activities from last year with the students' messages of thanks to members of the association and donors for their support.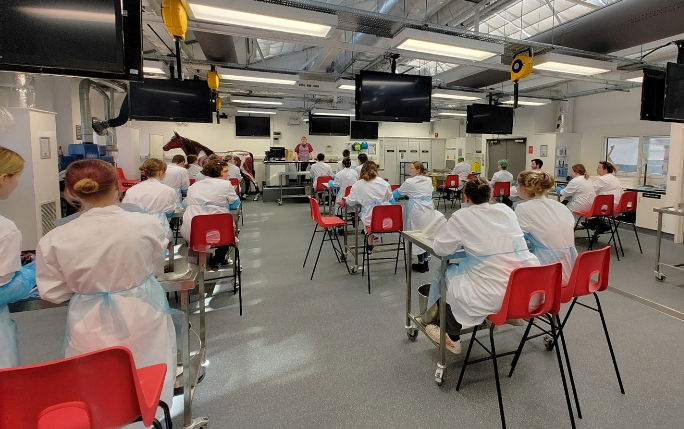 "Down the Rabbit Hole" – Liverpool University Veterinary Zoological Society – Jonathan Mann
"The Liverpool University Veterinary Zoological Society (LUVZS) would like to thank ULVAA and donors for their generosity that allowed us to run a rabbit dissection and neutering practical for students in years 1 – 3. Dr Rosie MacDiarmid BSc(Hons), BVM&S, PGDip, SFHEA, MRCVS ran the session for us and demonstrated how to castrate and spay rabbits.
"We had 24 students that attended the practical session, and it was well received by them. Students were split into pairs and each pair had the opportunity to spay and castrate rabbit cadavers. Students also had a quick opportunity to look at the rest of the abdominal organs to refresh their knowledge on normal rabbit anatomy. This allowed students to improve their dissection skills, identify the normal anatomy of male and female rabbits, as well as practise neutering in rabbits".
Vet Hockey – Tom Fearnley (Captain)
"We used the funding provided by ULVAA to subsidise playing tops for the team. This gave us a professional look whilst on our tours this season to Bristol and Glasgow Vet Schools, and for our home game against Nottingham Vet School.
"We also used a small amount of the sponsorship towards the purchase of more hockey balls for training. This has been invaluable as it provides every player with a ball to practise individual skills as we can expect up to 60 people at a Sunday session!
"A huge thank you to the alumni for giving us the funding; it has really opened up opportunities for new players to develop their skills in a relatively short space of time, whilst the new kit has helped the team bond and create a stronger overall spirit!"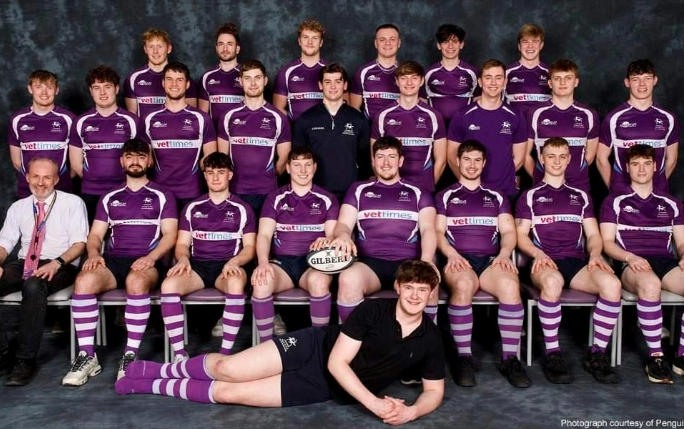 Liverpool University Veterinary Men's RUFC – Liverpool University Veterinary Men's RUFC Committee 2022/23
"The 2022/23 season for the Liverpool University Veterinary Men's RUFC was a much more successful one than the previous season. Placing 5th in the Division 3 South of the Northwest Intermediate Rugby Union Leagues, we will be reappearing in this division in the 2023/24 season. As mentioned in last year's newsletter, we had a game against the Liverpool University Medics with whom we have a healthy rivalry. The results of this match were in our favour with a 19-7 victory over the medics.
"The funding we received was vital in the general running of the club as the cost of living crisis meant that the day-to-day costs we were faced with increased. We also put some of the funding towards new water bottles and both training and match balls. As we look towards the 2023/24 season we are hopeful to place even higher in the division and look forward to updating you all on that. We would like to say thank you to the University of Liverpool Veterinary Alumni Association (ULVAA) for their continued support over the years."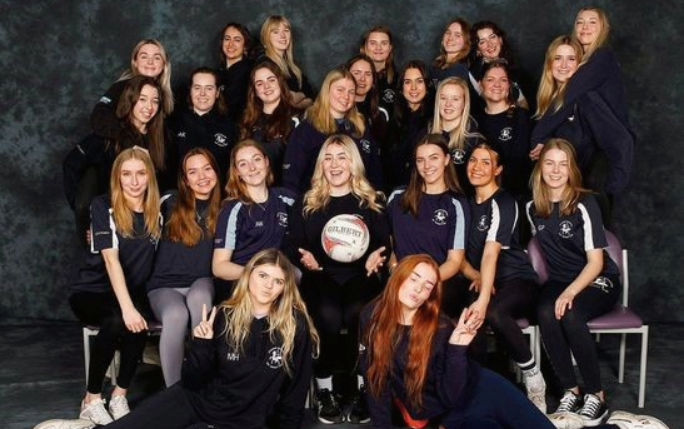 University of Liverpool Vet Netball – Hannah Shanks-Boon and Gabi Shiel (Sponsorship and Kit Secretaries)
"Thanks to the support of ULVAA, our Vet and All Stars teams achieved some amazing results, securing second and third place in their respective leagues. The sponsorship has allowed us to train twice weekly all year round which has been of considerable benefit to our club. We were also able to purchase new bibs and balls allowing us to accommodate more members at each training session. Our club is very important to us; it is a great outlet for vet students to exercise in the fresh air and take a break from studying. On behalf of everyone at Vets Netball Club, we would like to thank ULVAA and donors for their support in funding the club once again."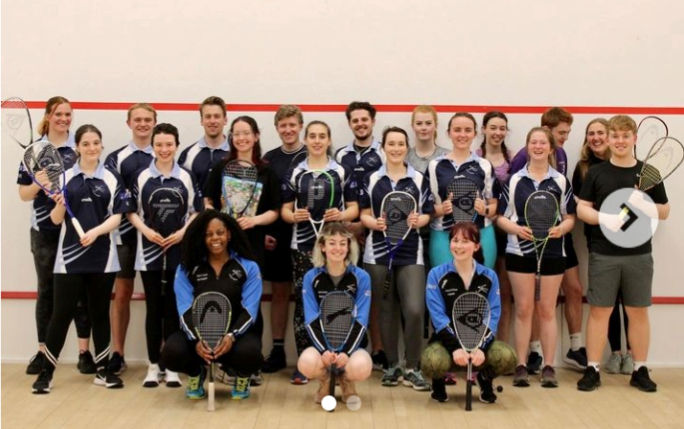 University of Liverpool Vets Squash – Jarred Green (Treasurer)
"The University of Liverpool Vets Squash has had an amazing year with new and returning team members meeting weekly for training sessions and for events throughout the year. The club provides an opportunity for members to mix with other year groups, socialise and is great for fitness and mental health!
"Many thanks to ULVAA for the sponsorship, which allowed us to purchase new equipment, as the club has gained in popularity throughout the year. The sponsorship also helped with the organisation and court booking for events such as our Staff vs Student Tournament. These events are always great fun and provide a chance for staff and students to get to know each other outside of the lecture theatre. They also allow us to support LUVS chosen charities such as VetLife. The year has been a great success and would not have been possible without the continued support of the ULVAA, thanks!"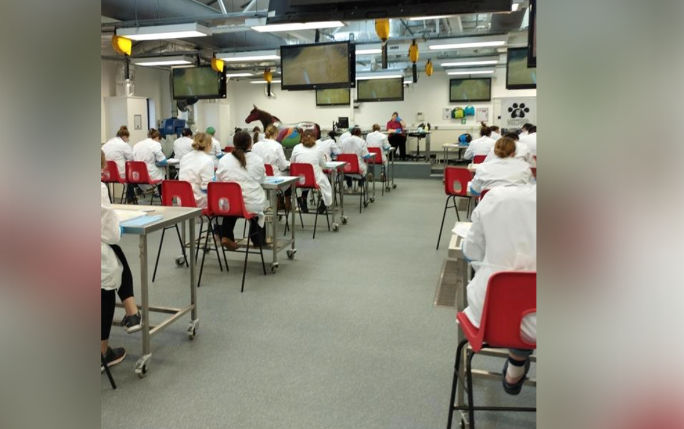 Liverpool Small Animal Veterinary Society – Theo Whitlock
"The Liverpool Small Animal Veterinary Society were very grateful to receive funding again this year and we used it to expand our very popular suturing practical from one session to two. This allowed 60 students from years 1-3 to attend. The sessions were run with the help of Dr Alison Reid and Dr Rosie MacDiarmid and students were able to consolidate as well as learn new suturing patterns on real cadaveric material, rather than just synthetic suturing pads. We have received very positive feedback from attendees, and we thank ULVAA for allowing us to continue to provide this experience to students so they can increase their confidence when going on clinical EMS."
If you are interested in supporting these student-led activities you can make a gift to the Vet Student Experience Fund here.