Veterinary awards and class notes, Summer 2023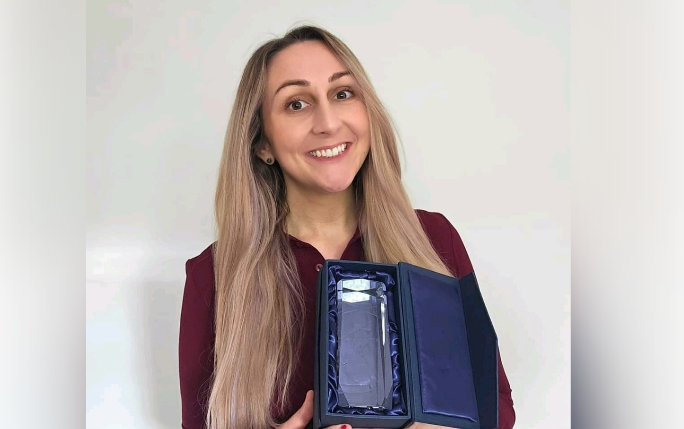 Royal College of Veterinary Surgeons (RCVS) Inspiration Award goes to Katie Ford (BVSc 2012)
Katie Ford (BVSc 2012) has won the Royal College of Veterinary Surgeons (RCVS) Inspiration Award in the RCVS 2023 Honours & Awards. She was nominated for her work on imposterism, for supporting the profession through coaching via Vet Empowered, and for her work with VetYou, which helps veterinary professionals manage their personal finances. Katie said "I feel so honoured to be the recipient of the RCVS Inspiration Award for 2023. When I graduated from Liverpool back in 2012, I'd never have foreseen my career taking this path, but I remain passionate about helping the humans of the profession in whatever ways I can."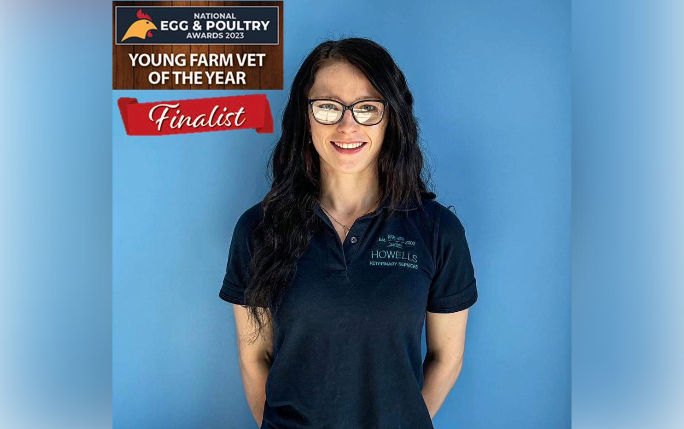 Esme Chapman (BVSc 2021) shortlisted for Young Farm Vet of the Year at the National Egg and Poultry Awards 2023
Esme Chapman (BVSc 2021) was one of three finalists shortlisted for Young Farm Vet of the Year at the National Egg and Poultry Awards 2023. Esme says "In the two years since graduating from Liverpool in 2021, I am halfway to completing my CertAVP, I have written a published peer reviewed paper, dealt with one of the UK's biggest outbreaks of avian influenza, and I have made it to the final three in the National Egg and Poultry Awards for 'Young Farm Vet of the Year'. A veterinary degree offers a diverse range of career paths, and I would encourage anyone who has an interest in pathology, epidemiology and building long-standing client relationships to consider a career in poultry medicine. I can wholeheartedly say I enjoy every aspect of my job and I feel privileged to be part of such a progressive and forward-thinking industry." Esme is happy to talk to any current students or alumni who wish to learn more about a career in poultry medicine – you can e-mail the ULVAA committee at ulvaa@liverpool.ac.uk to be put in-touch.
Recognition for School of Veterinary Science staff in the University of Liverpool Staff Awards 2023
Professor Hannah Hodgkiss-Geere was Commended for 'Outstanding contribution to Equality, Diversity and Inclusion in Society.' Hannah has designed a tool to increase diversity within the veterinary professions – 'Vet Team in a Box' – which aims to demystify some of the perceived barriers to joining the veterinary profession. She has co-created a network for widening participation for veterinary schools and has created partnerships for external funding.
Dr John Tulloch was a Commended nominee for the 'Alan Beeston Early Career Researcher of the year' award for his work as lead author on three highly impactful papers on dog bites and attacks. Meanwhile, Dr Tamzin Furtado was Commended for 'Outstanding Contribution to Public Engagement' for public engagement activities she has developed around her research in equine obesity. Finally, Daniel Dawson, a Safety Compliance Officer at Leahurst, won the Health, Safety and Wellbeing Award in recognition for his work.
Happy news from your fellow alumni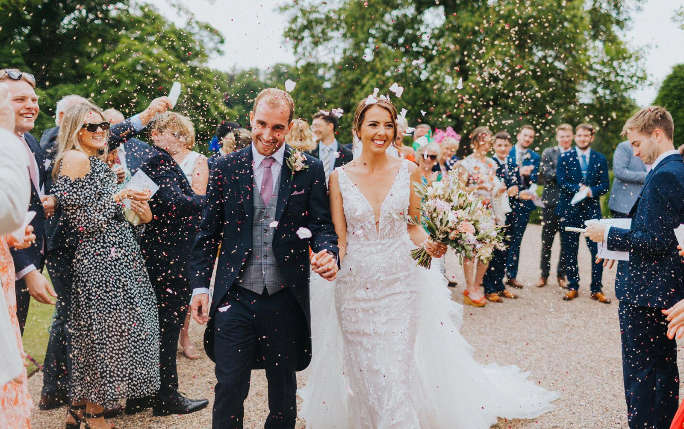 Congratulations to Mr and Mrs Wright! Rowan Wright (BVSc 2020) and Harriet Tollafield (BVSc 2020) were married in June. Rowan says: "Harriet and I are delighted to share with you that we got married on 17th June. We are both busy in ambulatory, equine practice, loving life and exploring our options for independence – keep an eye out! We hope this finds everyone well and enjoying life to the full".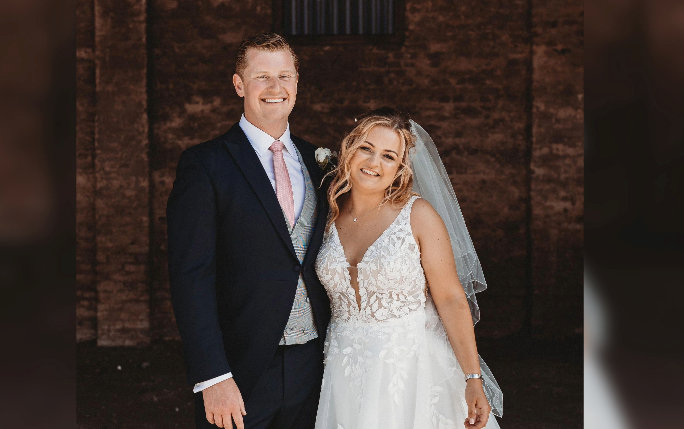 Congratulations to Sophie Sutton (BVSc 2020) who married Elliot Davis in July. Sophie has worked in the same first opinion equine practice in Hertfordshire since graduating, with a focus on lameness and orthopaedics, and loves it!
New ventures for University of Liverpool alumni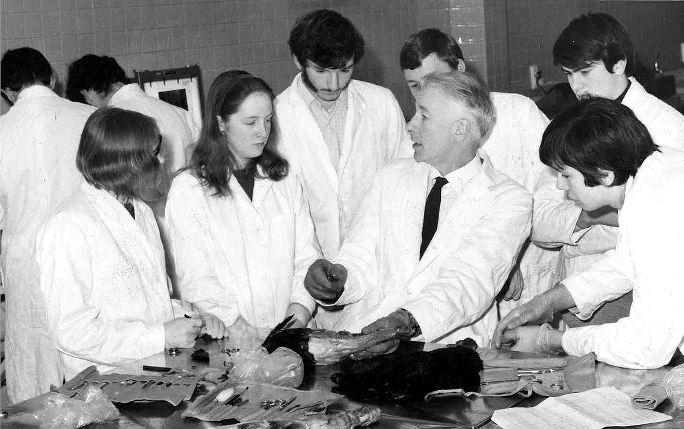 Professor King, Professor of Anatomy 1962-87, with a group of students
John Innes (BVSc 1991) and Ben Walton (BVSc 2002) recently opened an independent referral centre, Movement Referrals. They celebrated their official opening on 1st July with over 100 guests, including MP Mike Amesbury and internationally renowned artist, Emma Rodgers. One of their three operating theatres at Movement Referrals has been named after Anthony Stuart "Tony" King (1922-2012) who was Professor of Veterinary Anatomy at the University of Liverpool from 1962-1987 and served the University of Liverpool as Dean of the Faculty of Veterinary Science and as University Pro-Vice Chancellor. John Innes was in the last year of veterinary students to be lectured by Tony King in 1986-87.

Colin and Lizzy Whiting (BVSc 1998 and BVSc 2001) and colleagues are anticipating the opening of two Beacon VetCare practices in Cornwall by autumn this year. With a strong community ethos and desire to support future generations of our profession, facilities will include a lecture and school liaison classroom and two EMS student accommodation rooms.
Have you got an update you would like to share with your fellow alumni? Or have you spotted a Liverpool graduate who deserves celebrating? Whether for a professional, sporting or personal achievement, send your updates to ulvaa@liverpool.ac.uk.