Volunteer Spotlight: Harvey Locke, ULVAA Treasurer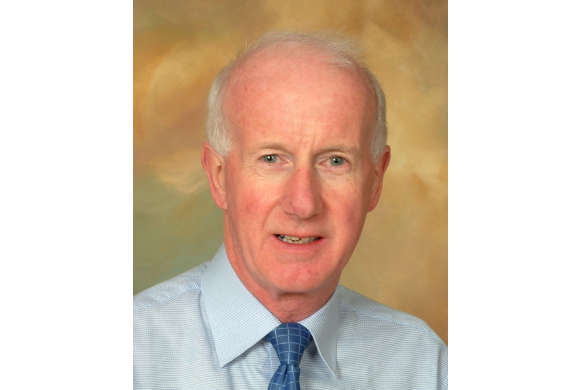 Volunteer Spotlight: Harvey Locke, ULVAA Treasurer
Harvey Locke (BVSc 1969) has held the role of Treasurer of the University of Liverpool Veterinary Alumni Association (ULVAA) for almost 7 years. In this Volunteer Spotlight, Harvey tells us about how he joined the Committee and about his favourite moments as Treasurer and committee member.
Joining the Committee
"I was approached by John Tandy to join the committee. John was a true stalwart of the ULVAA and was the driver in organising alumni events for many years. When John asked you to do something, it was very difficult to decline as he was so persuasive.
"I gladly accepted his invitation and was accepted on to the committee in 2014. I have been a member for the last 9 years and took over the role of Treasurer from John Ishmael in 2017.
"I have thoroughly enjoyed my time as Treasurer. The Association has a relatively small financial turnover so the role is not onerous at all. My time is spent recording the donations made by alumni to the Association and paying out any expenses, such as processing the student funding applications and paying any invoices for the events organised by ULVAA. I compile the annual accounts and send them to the University Finance Office for auditing. I also process claims to HMRC for Gift Aid relief on the donations made to the association.
"I have always received excellent support from the Development and Alumni Relations with any queries and assistance with the organisation and budgeting for major alumni events."
Harvey's highlights as a Committee member
"My favourite part of being a committee member has been the camaraderie of working with fellow alumni. As a result of Covid, our committee meetings have become virtual which, apart from working well, has enabled us to recruit new members on to the committee who do not live within easy travelling distance of Leahurst or Liverpool.
"Some other highlights being involved with the committee have been contributing to the annual Career Fair by talking to the students about life in practice and helping run the CV clinics, which were really appreciated by them when looking to apply for their first job after graduation.
"The social events organised by the committee, such as visits to Chester Zoo and Knowsley Safari and the alumni reunion weekends have all been very rewarding. Attending Graduation Day when the final year are accepted into the Royal College of Veterinary Surgeons is always very special, and then joining with the students and their proud families celebrating at the Graduation Ball."
What inspired Harvey to give his time
"Although I graduated many years ago in 1969, my memories of student life in the Vet School are still very fresh. They were a very special five years when we worked hard, played hard and made many life-long friends. Vet students today have many and varied pressures on them that we did not have in the past. Graduating with large debts, worries about the pressure of practice and high client expectations bring worries that graduates should not have to face when embarking on their new career. So, I welcomed the opportunity to help the Alumni Association support and guide vet students as they approach graduation. It has also been rewarding meeting up with fellow alumni who have graduated over many decades but still wish to remain in contact with the Vet School."
After supporting the Association for many years, Harvey is looking to pass the baton to a new reliable and capable Treasurer. The Alumni Relations Team sends a big thank-you to Harvey for his continued support and for having looked after ULVAA's accounts impeccably over many years.