An award-winning year for student doctors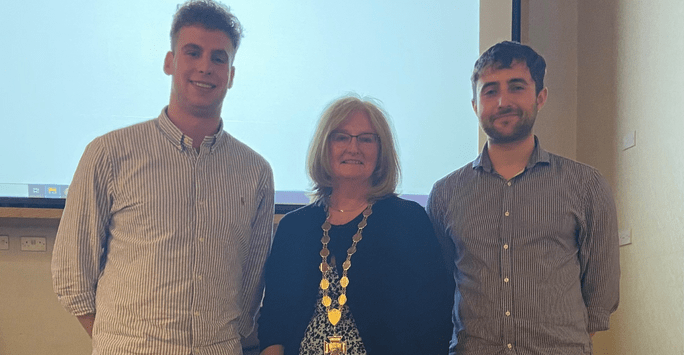 Our students have notched up an impressive range of awards and prizes this academic year, supporting and acknowledging their endeavours on the course, on placement and in their intercalation year.
Student Doctor Jasmine Coulthurst earnt herself a prestigious Wolfson Foundation Intercalated Scholarship to support a Master of Research in Biomedical Sciences & Translational Medicine at the University of Liverpool this year.
This award is granted each year by the Royal College of Physicians to outstanding undergraduate students who are likely to pursue a medical research career.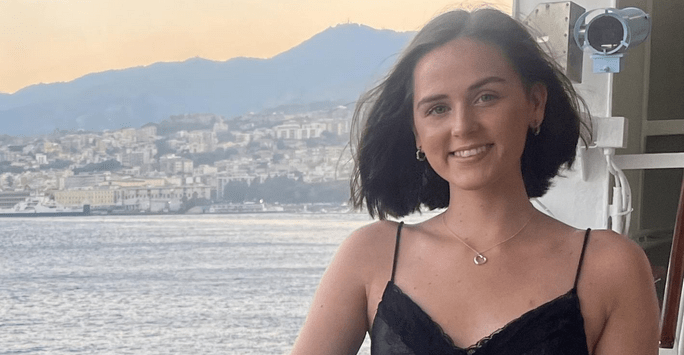 Jasmine was inspired to pursue an MRes after her involvement in a neuroscience research study and was excited about beginning a project on a retrospective review of tissue and imaging biomarkers of local recurrence in secondary brain tumours.
"I'm most looking forward to diving deep into a subject of interest, gaining research skills, and becoming part of a research team that I hope to continue working with after the intercalation year is over.
I will be using image analysis software that has been developed here in Liverpool to analyse brain MRI scans from patients with secondary brain tumours, that have been treated at Liverpool's Walton Centre.
I'm delighted to have received this award! It is an honour to have been recognised by the Wolfson Foundation."
Next up we had Benjamin (Benji) Picker and Antonio de Rosa who were unanimously awarded top prize at the Chester & North Wales Medical Society's President's Prize Evening for their open and honest presentation on the importance of debrief and self-reflection in healthcare.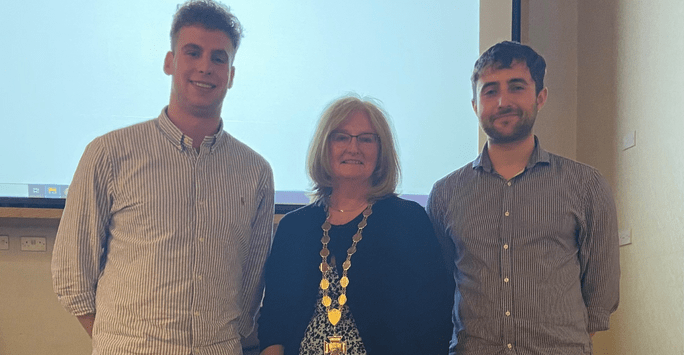 The case the students presented on involved an elective c-section, in which the patient had an undiagnosed placenta accreta, causing her to suffer a massive obstetric haemorrhage. Benji was scrubbed in for the c-section, while Antonio was called into theatre once the situation worsened. Benji shares,
This experience has helped me understand what my future role as a doctor will be and how important it is to understand your competence level and learn that it's ok to feel scared of a completely new situation and that there are people there to listen when everything is not ok.
Jan Ellis, Medical Education Manager for Countess of Chester Hospital says, "The panel of judges were delighted to award first prize to Benji and Antonio. It was deemed that they displayed a degree of reflective practice in advance of their stage of training, and that, to present such a case, and speak openly about the human side of medical training, was indeed commendable."
Student Doctor Sophie Crawford has been chosen as one of only three medical students to receive the Sir Colin Dollery Award and £6000 to support her intercalated BSc degree in Pharmacology here at the University of Liverpool. She was presented the award at the Academy of Medical Sciences FORUM event at Liverpool's Victoria Gallery & Museum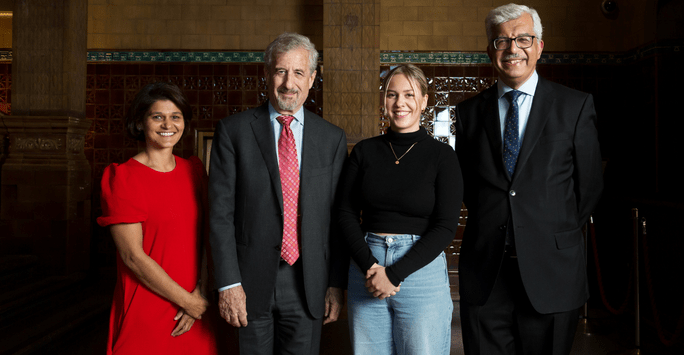 The award was introduced by the British Pharmacological Society in memory of Sir Colin Dollery to support the discipline of Clinical Pharmacology and encourage medical students to pursue the specialty.
Sophie says, "I wanted to intercalate to give me a year to reflect on all that I have learnt over the past three years. I chose Pharmacology because I have a natural interest in the subject, and I am fascinated by the pharmacodynamics of drugs, and their interaction with the human body."
The award has inspired me to dedicate myself this year to my Pharmacology degree, to produce work of value and honour the British Pharmacological Society's decision to choose me.
Students Matthew Heneghan, Olivia Whittle and Govind Dhillon attended an awards evening at the Museum of Science and Industry in Manchester in celebration of their success in the RCGP Mersey Faculty Medical Student Poster Prize.
Year 5 Student Doctor Olivia Whittle took home second place in the poster presentation category for her research into how COVID-19 has impacted cancer referrals in primary care.
"The research project took place at a Wirral GP practice, where I compared cancer referrals made in 2019 and 2020 to look at the impact of the 2020 lockdown. I went back to the same practice this year and re-audited the data to look at how cancer referrals had changed following the lifting of lockdown restrictions in 2021.
There were considerable differences in the cancer referrals made before, during and after the 2020 lockdown.
I reflected on these results, in particular considering why the cancer referral changes didn't just reverse following the lifting of lockdown restrictions in 2021.
I enjoyed taking the project further, which helped me think of some relevant future applications of the study to hopefully improve cancer detection in primary care as we adapt to a 'new normal'."
Year 4 Student Doctor Govind Dhillon came in third place for his poster presentation on his study into the impact of COVID-19 on paid and unpaid carers in the UK.
"My research really highlighted how carers in the UK have been affected by the pandemic as not much research has been done on this topic yet, as well as showing the areas of support required for carers, which is something GPs can help with as they often work closely."
Year 4 Student Doctor Matthew Heneghan's entry was highly commended by the RCGP.
"My poster was on my RS3 project, an audit on 'The Prevention and Treatment of Corticosteroid Induced Osteoporosis in Primary Care'. I was very pleasantly surprised when I heard back from the event organisers that I had received a prize! The evening itself was thoroughly enjoyable with a number of inspirational talks including one from Prof Dame Clare Gerada, President of the RCGP."
Next, Student Doctor Charlotte Rigby was recognised with the Norton Walford Prize for her work during an MRes in Biomedical Sciences and Translational Medicine at the University of Liverpool.
The prize is awarded annually to encourage and promote the study of Physiology as an intercalated BSc or MRes.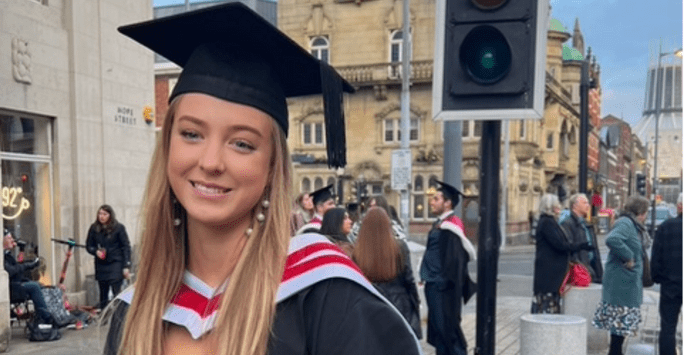 Charlotte says, "I chose this particular MRes because it offered a wide range of research strands to choose from, including Women's, Childrens and Perinatal Health.
I spent the year working alongside the research department at Liverpool Women's Hospital, undertaking both systematic reviews and laboratory-based projects.
I learnt to independently perform techniques such as cell culture and immunohistochemistry, write papers for publication and design poster presentations. My biggest highlight from the year was the opportunity to attend, and present at the annual ESHRE fertility conference in Milan."
Congratulations to all of these students on some fabulous achievements. Be sure to keep an eye on the School news page and social channels (@LivUniMedicine) for more outstanding accomplishments.