Volunteer Spotlight: Scott McDonald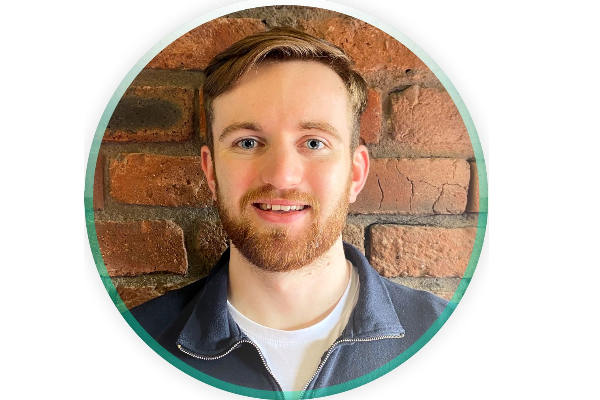 Scott graduated from the University in 2019 with a BA in Marketing with a Year in Industry and recently returned to the campus to participate in an employability panel event at the Management School, where he was able to share his insight and advice with current students.
Panel events like this are a great opportunity for current students to hear from alumni working in the sector, so that they can explore career paths after graduation, discover opportunities they hadn't considered before, and learn how they can best use the knowledge and skills they acquire in their course. For instance, reflecting on the things he learnt at university that have helped in the most in his career so far, Scott observed that the importance of brand values was particularly key for him. Being able to treat a brand as if it was a person has allowed him to create strong brand and marketing strategies that consumers can relate to.
Scott now works at Betmate where he looks after Marketing and Partnerships, but he remembers being a student, starting to explore career paths, and looking up to alumni and established people in the field to find inspiration and encouragement. About the experience of taking part in the panel event he said: "It was great to give back to the current students and I could empathise with their situations well as it was not too long ago since I had been through something similar myself. I enjoyed listening to the new challenges that students are facing now, too!"
Scott considered that "the panel event was a great way to reflect back on the daunting process of applying for your first job after university" and he hopes that students will be able to use the advice and experiences he shared as encouragement when that time comes for them.
From the Alumni Relations Team, a big thank you to Scott and all young alumni who give their time to support current students and to empower them in starting their careers.

If you would like to learn more about our volunteering opportunities and find out how you can get involved, visit our volunteering webpages or register your interest.