University of Liverpool Networking Event - Malaysia - Thursday 1st December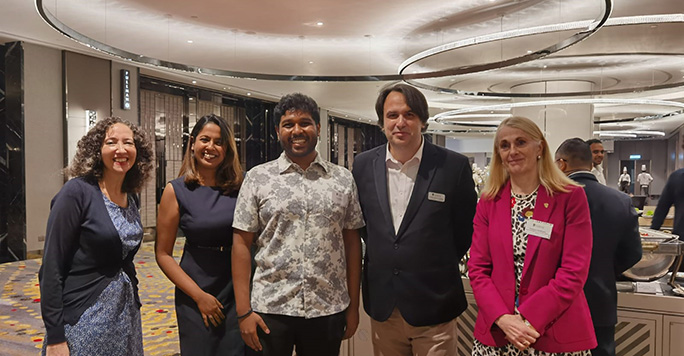 The University of Liverpool were delighted to be back in Malaysia for the first time in 3 years, welcoming over 100 graduates to a fantastic evening of networking at the Pullman Hotel in Kuala Lumpur.
The event was attended by the new Dean of the School of Law and Social Justice (SLSJ), Professor Valsamis Mitsilegas, Professor Julia Balogun, Dean of the University of Liverpool Management School, Professor Debra Morris, Internationalisation Lead for SLSJ and Ms Anna Vowles, Head of Operations for SLSJ. The evening was extremely well attended with lots of great networking. Whilst alumni were present from a wide variety of backgrounds, the majority were law graduates, thanks to our very successful and longstanding relationships with our Malaysian UK Law Transfer Degree partners.
All guests received a gift of a University of Liverpool bookmark, designed by graduate Rebecca Lim (LLB Law 2020), who owns her own art design company Becca's Artsy Corner. These gifts were well received by graduates and served as a reminder of their time at the University of Liverpool.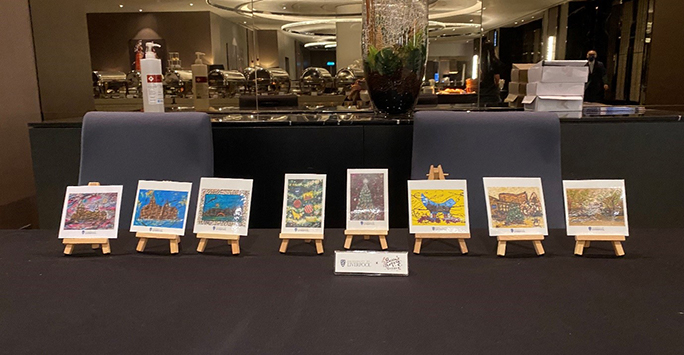 Professor Debra Morris commented that 'It is always a pleasure to attend University of Liverpool alumni events around the world. It was wonderful to see so many of our alumni who enjoyed the opportunity to catch up with the news, not only from the University, but also from their fellow alumni.' It was great to welcome back all our alumni, including a familiar face to many in Liverpool, Ananda Mohan, Law 2016 graduate and Vice President (2016/17) and Deputy President (2017/18) of the Guild of Students.
The team are hoping to be back in Malaysia in 2023 with some more exciting events being planned. Please keep an eye on your emails for details of future activity or contact andy.harrison@liverpool.ac.uk to be added to the mailing list.
There are some more photos of the event below: