An avalanche of awards and accolades for student doctors
Liverpool student doctors have been celebrating big wins in prizes both within the University and nationally recognising their pursuits in pharmacology, medical research and reflective practice – amongst others!
Just last week, the School hosted a prize evening for prize winners and their guests to mark accomplishments in the students' studies, extracurricular activities and specialty interests for the 21-22 academic year.
Each year, a series of School Prizes are handed out to those who have demonstrated in knowledge and clinical assessments, in the portfolios of work they have put together, as well as in research presentations and reports. This time around, we were delighted to introduce a series of brand-new prizes linked to key themes within the MBChB curriculum, including Disability and Care in the Community, Pathology, Physiology and Clinical Anatomy.
During the prize giving ceremony, Dean of the School of Medicine Professor Hazel Scott noted her pride in the resilience, creativity and strength of spirit Liverpool student doctors have shown particularly over these last couple of years.
"The challenges facing our national health service continue to be felt and through their tenacity and commitment, our students demonstrate the qualities that will serve them, and their patients, well in the future, as they are indeed the bright future the NHS looks towards."
See the full list of 21-22 School Prize winners.

Two student doctors have begun their intercalation year with bursaries to boost their budgets by being selected for two rather prestigious awards from national organisations.
Sophie Crawford was chosen as one of only three medical students to receive the Sir Colin Dollery Award by the British Pharmacological Society, an award which supports support the discipline of Clinical Pharmacology and encourages medical students to pursue the specialty.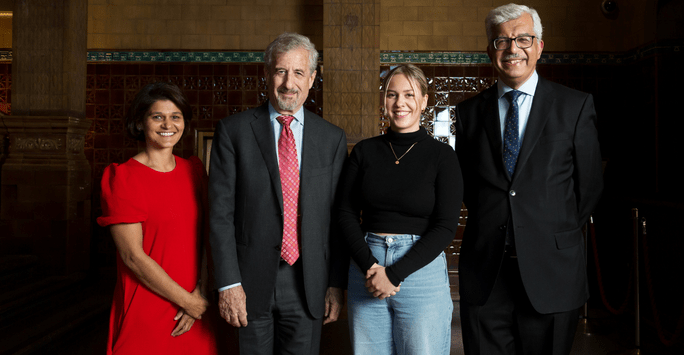 Sophie will put the £6000 towards her intercalated BSc degree in Pharmacology here at the University of Liverpool.
"When I first received the news that I had been selected I was initially quite shocked as I hadn't expected to win. Once I had taken it in, I was delighted and genuinely grateful. It has inspired me to dedicate myself this year to my Pharmacology degree, to produce work of value and honour the British Pharmacological Society's decision to choose me.
Sophie was presented the award at the Academy of Medical Sciences FORUM event at Liverpool's Victoria Gallery & Museum.
Jasmine Coulthurst was awarded a Wolfson Foundation Intercalated Scholarship to support her Master of Research in Biomedical Sciences & Translational Medicine at the University of Liverpool.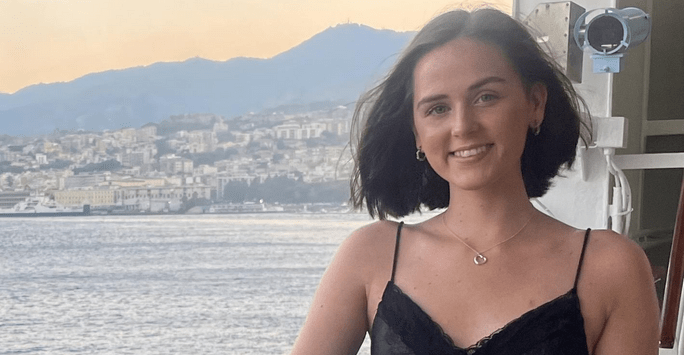 The Wolfson Foundation Intercalated Scholarship is awarded each year by the Royal College of Physicians to outstanding undergraduate students who are likely to pursue a medical research career.
Jasmine was inspired to pursue an MRes after her involvement in a neuroscience research study.
"I'm most looking forward to diving deep into a subject of interest, gaining research skills, and becoming part of a research team that I hope to continue working with after the intercalation year is over.
Learn more about Jasmine's research plans.
Finally, Student Doctors Benjamin Picker and Antonio de Rosa were unanimously awarded top prize at the Chester & North Wales Medical Society's 2022 President's Prize Evening for their open and honest presentation on the importance of debrief and self-reflection in healthcare.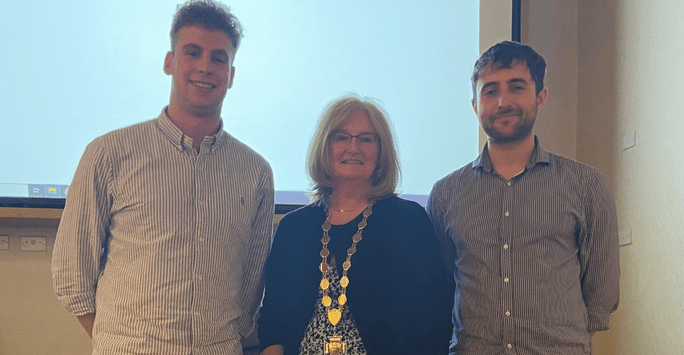 Benji and Antonio's reflective piece detailed the students' involvement in a difficult case in which an elective c-section suddenly turned into a massive obstetric haemorrhage due to an undiagnosed placenta accreta.
Jan Ellis, Medical Education Manager for Countess of Chester Hospital says, "All of the presentations were of a very high standard. However, it was deemed Benji and Antonio displayed a degree of reflective practice in advance of their stage of training, and that, to present such a case, and speak openly about the human side of medical training, was indeed commendable."
Read the full story by Benji and Antonio.
We love to sing and shout about our students' achievements as they follow in your auspicious footsteps. Keep an eye on the School news page and follow us at @LivUniMedicine on Twitter, Facebook and Instagram for more noteworthy accomplishments.