Through A Vet's Eyes: How We Can All Choose a Better Life for Animals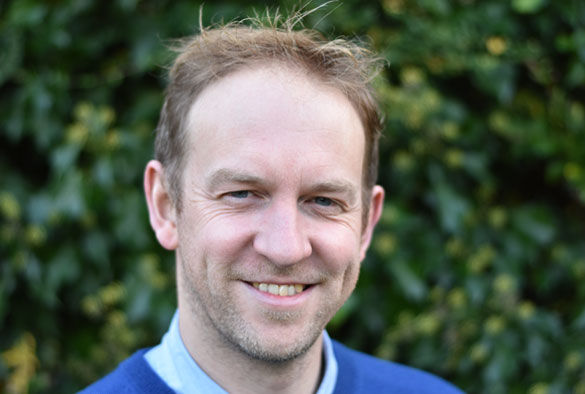 Sean Wensley (BVSc 2003) has contributed to animal welfare and conservation projects around the world and in 2017 he received the inaugural World Veterinary Association Global Animal Welfare Award for Europe. His first book Through A Vet's Eyes: How We Can All Choose a Better Life for Animals discusses animal welfare with elements of memoir and nature writing and has been selected as one of the Financial Times' Best Summer Books of 2022.
Sean began planning and drafting the book over a decade ago, writing the book in phases in between other commitments, saying that "in many ways, over the years, the book has shaped me as much as I have shaped it, and my desire to complete it never waned. Animal welfare is as high a priority as it's ever been, given factors such as high public and political concern for the humane treatment of sentient animals, the risks that post-Brexit trade deals pose to UK animal welfare standards, and the need to ensure that animal welfare is fully incorporated within the global sustainability agenda."
In writing the book, Sean has drawn on his experiences training and working as a vet; he currently chairs the Animal Welfare Working Group of the Federation of Veterinarians of Europe (FVE) and is a Senior Vet at the People's Dispensary for Sick Animals (PDSA). He was also President of the British Veterinary Association (2015-2016), and is a founding Director of Vet Sustain.
As our societies have become more urbanised, we are further removed from the reality of where and how our food is produced. At the opposite end of the spectrum, the humanisation of our pets is a risk to welfare, with 60% of UK dogs being overweight or obese. Sean explains, "I wanted to relay today's persisting animal welfare problems to a non-specialist audience through the lens of my own personal experience, to help make those problems more accessible and understandable, and to offer a solutions-focused approach."
Sean continues, "I then wanted to underpin these experiences with animal welfare science and veterinary animal welfare policy". To fully consider and improve the lives of animals, evidence-based information is needed to help us all understand these issues, what they mean from the animals' perspectives and what we can all do to help. Sean tells us that "in the later stages of writing the book, I was able to do a comprehensive edit, to ensure the latest science, policy and legislation was incorporated."
Sean's passion for wildlife developed during his childhood growing up on the Sefton coast and he aimed to embed the veterinary memoir elements in the context of the natural world. He tells us that "the nature-writing sections provide some levity and space for reflection in the book, and they also remind readers of the evolutionary origins of our domestic animals and how this relates to considerations of their wellbeing."
Sean's book, Through A Vet's Eyes: How We Can All Choose a Better Life for Animals, is available to purchase here.
Sean will be delivering the 2023 Barrie Edwards Memorial Lecture on Saturday 4 March 2023 ahead of our Veterinary Alumni Ball, click here to book your place. Sean will speak about his passion for wildlife and his 20 years working in animal welfare – covering animal welfare science, policy, practice, advocacy, One Health, sustainability, and the drawing of all these themes together through his book.