Alumna Lynne Hunt celebrates the joy of storytelling in her new book 'Making Meaning: Making Sense'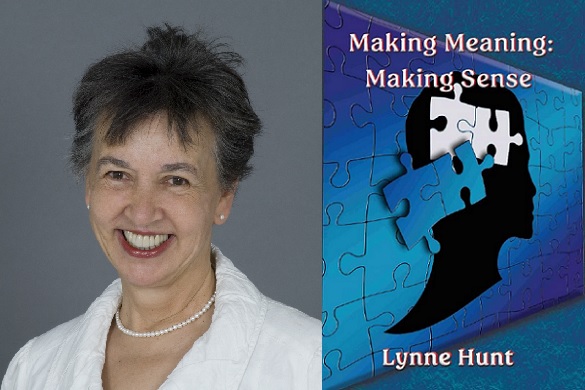 From her days as a student at Liverpool in the 'Swinging 60s' to the years as a lecturer, parent and carer in Western Australia, alumna Professor Lynne Hunt (BA Sociology 1970) has taken on many roles throughout her life. Now she has chosen to publish a new book of stories, 'Making Meaning: Making Sense', about the meaning she has found in those experiences.
After graduating from the University of Liverpool in 1970, Lynne Hunt (née Hardy) set off backpacking to Australia in 1973, where she has lived and worked ever since. Following a successful career as a lecturer, including winning the 2002 Prime Minister's Award for Australian University Teacher of the Year, Lynne retired from her role as Pro Vice-Chancellor (Learning and Teaching) at the University of Southern Queensland (USQ) in 2010 where she is now an Emeritus Professor.
Spanning across various areas of Lynne's life – relationships, travels, values and identity – Lynne shares the stories which she believes are worth telling. Two of those special chapters focus on her time at Liverpool: 'Making meaning at university' and 'Making sense of place: Liverpool'. Part-social analysis, part-memoir, the chapters ultimately tell a tale of people and how we give meaning to everything we go through in our lives.
Lynne said: "This is philosophy without the boring bits because the stories make you think. They are intimate, universal, global, fun and unbelievably true. They are stories of life filtered through a reflective lens sharpened by analysis and sometimes bitter experience. They are stories of a life journey well-travelled."
All royalties from the sale of Lynne's book will be donated to an international students' scholarship fund. When asked why she has chosen to support the scholarships fund with the book proceeds Lynne said: "I wish to support bright students who can return home with skills that enable them to build capacity in their own countries. I also believe that international study and research contributes to positive relationships between countries – and the world in 2022 clearly needs more compassion, shared values, and the kind of informed debate that arises from a university education."
Lynne's book can be purchased in standard print, large print or e-book formats, through your local bookshop or your favourite online book store.