Career Stories: Chris Graham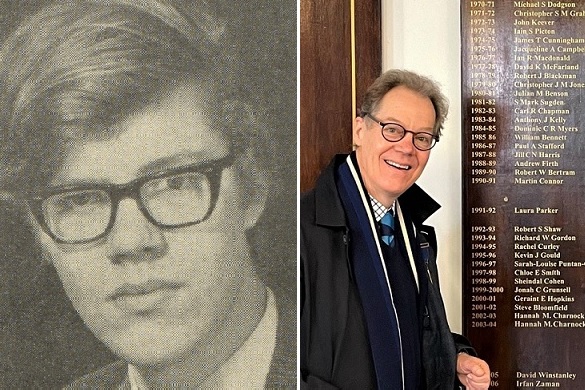 In our Career Stories feature, we share the journeys our alumni have gone on since graduating from the University of Liverpool. This year alumnus and former President of the Guild of Undergraduates (1971-72) Christopher Graham (BA Hons History 1973) is celebrating 50 years since serving in the Guild. We spoke to him about the career that followed his time at the Guild and the advice he would share with students today.
"I managed to scrape a 2:1 and secured a place on the BBC News Trainee scheme. Twenty-five years in broadcasting (interrupted by two unsuccessful shots at Parliament in the 1980s) saw me rise to Managing Editor of News Programmes and then Secretary of the BBC (at the time of the Corporation's 75th anniversary).
I left to become Director-General of the Advertising Standards Authority (ASA) and then, for seven years, UK Information Commissioner (ICO), upholding information rights (data protection and freedom of information – the right to privacy and the right to know).
On retirement, I served on the University Council as Vice-President for a couple of years and helped to launch Capacity: the Public Services Lab, which is doing a great job helping community organisations and charities to be able share in the delivery of local services. These days, I am a Licensed Lay Minister in the Diocese of Chester.
My History degree was an excellent training for journalism and politics; and for management and leadership too – analysing the facts, marshalling an argument. All the campaigning and communications skills acquired as Guild President have proved very transferable. These days, it's more used in the pulpit than on a platform or on TV or radio.
The advice I would share with students or graduates of today, would be that it's good to be aware of what's going on around you – and to get involved. Don't just stay in your own little world – whether it's studying or listening to your music. But what you actually get done is what counts – not the job title, however impressive it sounds. That's something I have to keep telling myself – even after 50 years."
Do you have an interesting career story to tell? We would love to hear it. Get in touch with alumni@liverpool.ac.uk to share your story.