Volunteer Spotlight: Adé Molajo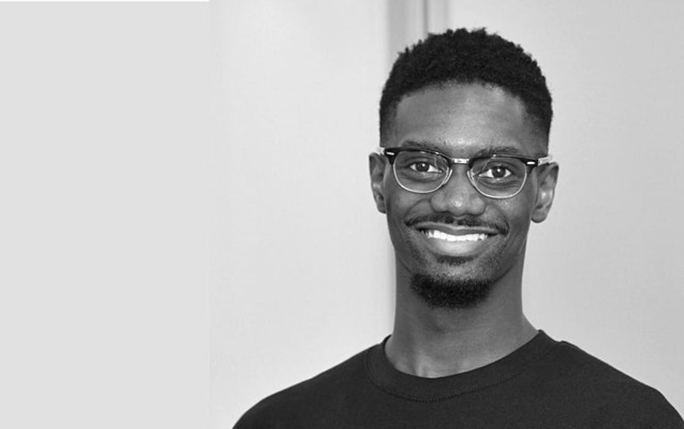 Computer information systems alumnus Adé Molajo graduated in 2009 before moving on to a successful career in business and technology, specialising in blockchain technology, NTFs and DeFi. Last year, he also published a book entitled A to Z of NFTs.
Adé began volunteering in 2018, when he hosted a webinar on blockchain and its application for the University of Liverpool Management School and recently returned to the campus to support students in the Cryptocurrency and Blockchain Society by giving a presentation on blockchain, NFTs and decentralised finance. The students were excited to have the opportunity to hear directly from a graduate, learn from Adé's experience and be able to ask questions to tap into his expertise.

Without his support, the event wouldn't have taken place, so the students are extremely grateful for the time and effort that he committed to travel to campus and give the talk in person. In particular, Sam, the marketing executive of the society, said: "Having the opportunity to meet a graduate who has achieved a lot really helps us have more credibility and motivates us to do more. Adé was magnificent in the way he answered questions from the members and clearly explained really difficult subjects."

On his experience of working with the students to organise the event, Adé said the society was "a pleasure to work with. The students have impeccable attention to detail and organisational skills. They are nurturing some very useful stakeholder management skills whether they realise it now or not, and this will serve them immensely when they enter the world of work."

Adé is one of the 103 volunteers who have given their time this year to enhance the student experience and employability. Each graduate has a different reason that inspires them to volunteer and support the University community; for Adé, it's a way of giving back and reconnecting with a place and a community that helped him grow as a person and learn key skills for his career.
Reflecting on his time at the University, Adé said: "The years I spent studying at the University of Liverpool were some of the best of my life. Thirteen years after the fact, that's saying a lot. This environment allowed me to not only gain the skills which have proven exceedingly useful for my career, but this was where I met some of my closest friends who I still enjoy life with now. Additionally, being miles away from home allowed me to embark on a journey of self-discovery. I didn't know it at the time but I learned a lot more about myself than I had in the years before I joined the University of Liverpool. This is why I'm grateful to the University and I am always eager to give back to the community."
From the Alumni Relations team, a heartfelt thank you to Adé and to the wider community of volunteers at the University for giving their time to support student, staff and alumni activities, which would not happen without their contribution!

If you would like to learn more about our volunteering opportunities and find out how you can get involved, visit our volunteering webpages or register your interest.