Alumni Memories: 'My year as Guild President' by Christopher Graham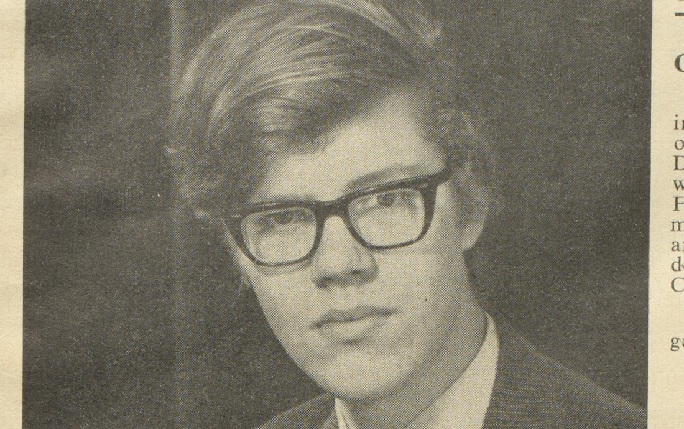 Our University days are full of some of the greatest achievements and most treasured memories of our lifetimes. In the next of our 'Alumni Memories' series, alumnus Christopher Graham (BA Hons History 1973) is celebrating 50 years since he served as Guild President and shares some of standout memories from his year in the position.
"Fifty years on, I have been remembering the student housing campaign which we ran with the Polytechnic (now Liverpool John Moores University) and the other colleges. Over the Halloween weekend of 1971, we occupied a notorious 14-storey empty office block at Lime Street station – Concourse House, which has since been demolished. I remember the mildly curious 'security' man at the front desk asking, as we piled past him: 'Did yous want something?'.
What I learned from that experience was that if you occupy a stubbornly empty office building that nobody cares very much about - then nobody cares. And once you're inside, you're out of the action. And nothing happens. Anyway, we were too few to hold all the four or so floors we occupied. One by one, we'd find the doors locked behind us as we went up or down a floor to see our mates.
But at least it was a 'sit-in' with a practical purpose, and these days it's good to see a lot of student accommodation on neighbouring sites. It's been wonderful, after so many years, to be able to compare notes with others who were involved and read the press reports in the University archives. I'd love to hear from other Guild Officers of my vintage.
Later in my term, I remember being kidnapped for a Rag Week stunt by my opposite number at St Kath's (now part of Liverpool Hope). Also held hostage was the Bishop of Warrington. The Diocese paid the bishop's ransom; but I had to buy myself out, and pay my bus fare from Menlove Avenue. The St Kath's union president is now in the House of Lords, by the way.
Memorable visiting speakers included the young Giles Brandreth from the Oxford Union, who used to conclude his speeches by doing a headstand on the top table. Impressive; but I'm glad I never tried that myself.
There used to be an annual Presidents' Dinner at which the 'Reigning King' (the new boy) would have to give an account of the 'state of the union' to a lot of old chaps in dinner jackets. The Lady Presidents held a parallel event in an adjoining room; but we all met together for pre-dinner drinks and post-dinner coffees. I am glad the Guild moved on from Presidents and Lady Presidents: and it would be good to reinstate those annual reunions – but eating together, of course."
Are you an alum and have a story to tell? We would love to hear it. Get in touch with alumni@liverpool.ac.uk to share your story.