Professor Anne Merriman's pioneering work in Africa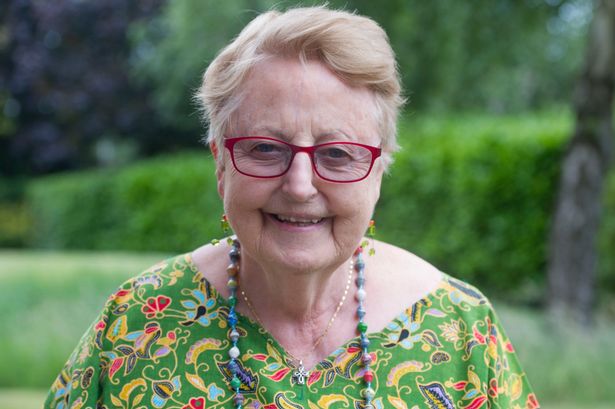 Alumna Professor Anne Merriman MBE (MCommH 1982) was recently featured on ITV news for her pioneering work and research into palliative care in Africa.
Dr Merriman, who was born in Liverpool in 1935 and completed her medical training at University College Dublin (UCD) in the 1950s, before completing a Masters of Community Health at the University of Liverpool, founded Hospice Africa Uganda in 1993.
She was founding Vice President of the Palliative Care Association of Uganda and founder member of the African Palliative Care Association, and has spent her life campaigning for better treatment and end-of-life care for thousands of patients.
Professor Merriman's book 'Audacity to Love: The Story of Hospice Africa: Bringing Hope and Peace to the Dying' chronicled her work in bringing affordable pain relief to patients across some of the poorest countries in Africa.
Now at the age of 86 and after more than 40 years working in Africa where she is known affectionately as 'Mama Africa', Professor Merriman has pledged to continue her work looking after terminally ill people in Uganda. You can see her interview with ITV News here.
Her many accolades include honorary degrees from UCD, John Moores and Edge Hill Universities, and she was awarded an MBE in 2003 for her contribution to health in Uganda. You can read more here about Professor Merriman's life and work.