In Memoriam: Tara-Jane Hulligan Zuk (BA Hons 1992, Cert Ed 1994)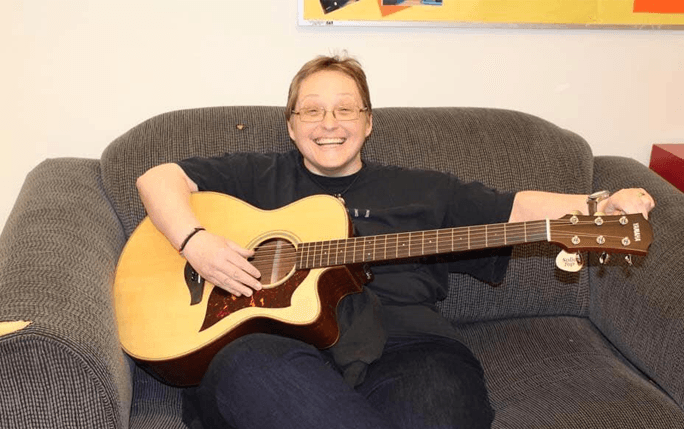 The University of Liverpool was saddened to learn of the passing of alumna Tara-Jane Hulligan Zuk, who passed away in July 2020.
Tara was born in Liverpool England but brought up in Crosby, Merseyside. Her parents Jim and Carol were very involved in politics. Jim was a Labour Councillor for many years, and Carol was involved with the CND, and they helped Chilean refugees. That shaped Tara's interest in politics and she had a strong belief in social justice and socialism.
She graduated from the University of Liverpool in 1992 and later obtained her Master's Degree in Special Education and Linguistics at the Open Learning University. Tara's first job was teaching at Rawson Road Primary, and then Crosby Road Primary. She then met her husband Walter and immigrated to Canada. She became interested in First Nations education and worked in Hartley Bay, British Columbia. Later she returned to England and worked with children on the autistic spectrum, and those with profound disabilities. Always adventurous, Tara applied and got a job teaching in the North West Territories, and later became a Program Support Teach. She embraced the culture and enjoyed her time there immensely until she became ill with ovarian cancer. As well, Tara had a part-time post as an assessment specialist at the University of Cambridge.
Colleagues and ex-students describe Tara as a dedicated and inspirational teacher. She supported students in many ways beyond her teaching – for example by running art clubs - and dramatic productions. When in Hartley Bay she did a research project for the Network of Performance Based Schools and her project's research was used extensively.
Outside of teaching, Tara had a passion for literature that ranged from Charlotte Bronte to Raymond Chandler and loved films. Tara also wrote poetry, was involved in amateur drama when she was a student, and was very artistic. She also played the guitar, sang, and wrote articles about music, being especially passionate about Bob Dylan. When in the Northwest Territories, she met a group of musicians, and started playing and performing with a group called 'The Hummingbirds' which was tremendous fun for her.
Whilst ill, she helped edit two books; 'Bob Dylan's Hibbing' and 'Bob Dylan & William Shakespeare: The True Performing of It' and began to write a book of her own. As well, she wrote magazine articles for 'Isis', and 'The Living Tradition'. She also appeared as a guest on Pod Dylan.
Tara's energy, infectious enthusiasm, and kindness made her a stimulating companion and she was a loyal friend to many.
She is survived by her husband Walter, sister Samantha, brother Steven, nieces Elysia, Rebecca, Clara Isabella, and nephews James, Jacob, Thomas, and Michael.
In lieu of flowers, Tara wanted any donations to go to ovarian cancer research.