In-person events return for the Nigerian Alumni Network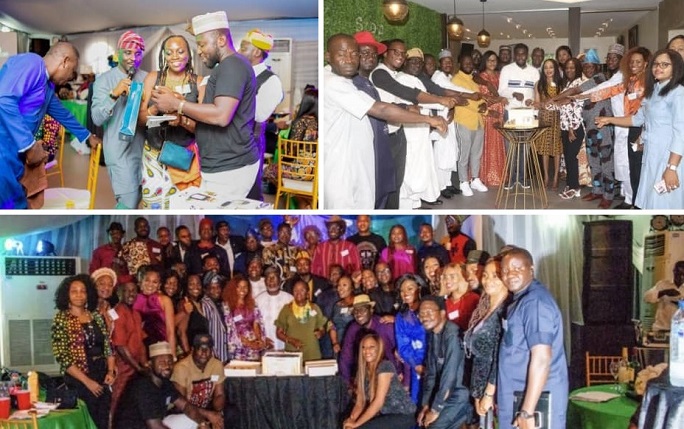 December 2021 was a busy month for the University of Liverpool's ever-growing Nigerian Alumni Network. The network hosted three in-person events across the country in December alone, with attendees delighted to be able to meet each other in person for the first time in over two years.
The first event took place in Lagos at the Grandeur Event Centre on 4 December 2021 and saw 88 graduates in attendance. Alumni were able to catch up and network with fellow University of Liverpool graduates and share their Liverpool experiences whilst enjoying great food, music, games and company.
The second event took place a week later on 11 December in Abuja and was designed for graduates living in the Abuja/Northern Zone of Nigeria. The event was another extremely popular gathering with 56 graduates in attendance.
The final event was the Portharcourt/South and South East Zone Christmas party which took place on 18 December and had 34 graduates present. This event allowed graduates to socialise together just before the Christmas period and was a great way of bringing the year's events to a close.
The University of Liverpool would like to express its sincere gratitude to Nigerian alumni ambassador Faith Osiobe (MSc Global Human Resources Management 2011) and all the other network volunteers who helped organise these three events.
On the events, Faith said: "It was great to see so many graduates meeting face to face after such a long gap between the last event. We were delighted with the attendances at each event and it was lovely to catch up with our graduates from so many different backgrounds from all over Nigeria.
Graduates were delighted to be back together with lots of fantastic memories being shared. Attendees were extremely grateful that they could again meet in person, with many expressing an interest for more similar events to be planned in the future."
The University of Liverpool's International Alumni Engagement Officer, Andy Harrison, said: "It's absolutely fantastic that three extremely popular events were hosted so close together in different regions of Nigeria. It is testament to the network that the events were so popular. Hopefully more similar events can become a regular occurrence across Nigeria and we're thrilled that so many of our Nigerian graduates were able to attend."
To become involved in the Nigerian Alumni Network and to be invited to future events please contact: andy.harrison@liverpool.ac.uk