In Memoriam: Dr Maureen Forbes (MBChB 1959)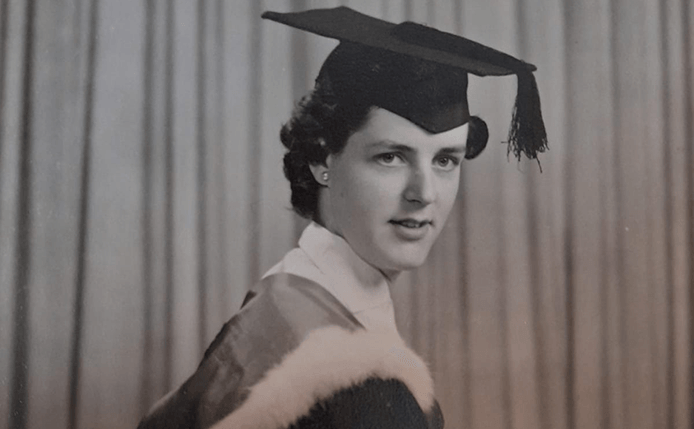 The University of Liverpool is deeply saddened to hear of the passing of medicine alumna, Dr Maureen Forbes (MBChB 1959) who passed away on 28 October 2021.
Maureen's family shares the following obituary in loving memory of her.
Born in Bebington, Cheshire, Maureen Drummond Martin attended Birkenhead High School for Girls, before entering the School of Medicine at the University of Liverpool in 1952.
After qualifying as a doctor in 1959, Maureen married Colin Donaldson Forbes on 15 October 1960 and lived in Kuala Lumpur, Malaysia, as Colin was posted there for his job. The couple returned to the UK in 1962 and lived in Hertfordshire.
Maureen returned to her profession in 1972 in a trainee psychiatric post at the Princess Alexandria Hospital, Harlow, Essex. In 1985, following Colin's job transfer to Norwich, Norfolk Maureen herself transferred to a post at the David Rice Psychiatric Unit/Hospital in Norwich. She remained a valued member of the St Andrews team until retiring in 1994.
Maureen is survived by her husband and three daughters Heather, Kirsty and Jean and her funeral took place on 6 November 2021 at St John's Church Greengates, Bradford and afterwards at Rawdon Crematorium, Leeds.