In Memoriam: Hugh Alexander 'Shuggie' Russell (1994 – 2021)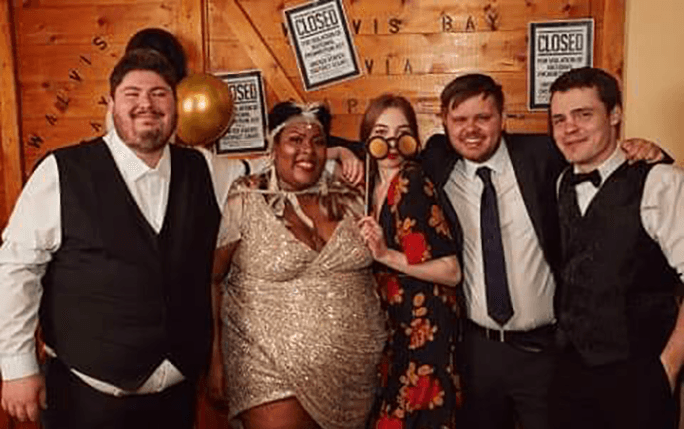 The University of Liverpool is saddened to hear of the passing of alumnus Hugh 'Shuggie' Russell (BA Classical Studies, 2016) who has passed away from bowel cancer.
Here, Shuggie's friend and fellow alumna Hannah Latham (BA Ancient History, 2016) shares her memories of Shuggie and his love for ancient history and the classics.
"Hugh Alexander Russell - known as Shuggie - sadly passed away on the 6 December at the age of 27. Shuggie studied Ancient History at the University of Liverpool from 2013 to 2016 and came to see the city as his home. An avid supporter of Liverpool FC, and though born in Cambridge, Shuggie always had plans to move back after he finished his degree, but they were sadly cut short by his illness and sudden passing. So too was his work with Cambridge Online, an educational charity, with which he shared his passion for education and inclusivity.
"Shuggie's love of classical literature and history was obvious from the moment he entered the University. His passion for studying and understanding the past made his presence in seminars and lectures palpable. During his time in Liverpool University's SACE Society as co-social secretary, he was able to bring his love of classical culture and energetic self to so many. More so than his achievements, however, was his personality and interests, the way he exuded his love of film, comics, and popular culture. From his loud graphic tees and tattoos, to his film reviews and podcast, Shuggie would always be ready to discuss any kind of media and proudly displayed his love of them on himself. It was this combination that made him so popular with so many, and most of all so loved by his closest friends at the University and at home. He was, in a way, the cornerstone of the group, always available, always happy, and just so, so alive. He was boisterous and loud in the best possible way, someone who you were drawn to simply from the positive and excitable energy he gave to everything. He will be sorely missed by his parents and friends, and has left a hole in the hearts of many.
"In the words of Tolkien, one of Shuggie's personal favourite authors: "His grief he will not forget; but it will not darken his heart, it will teach him wisdom." If anything, Shuggie taught everyone who knew him just how fully you can live life and how strongly you can love your passions, and it is those thoughts and the memories of his friendship that everyone who knew him closely will cling to."
Shuggie's friends and family have established the Shuggie Russell Memorial Fund and you can visit the JustGiving page here: https://www.justgiving.com/fundraising/rememberingshuggie.