Alumni Memories: The Comecon Football Team by Stuart Nickson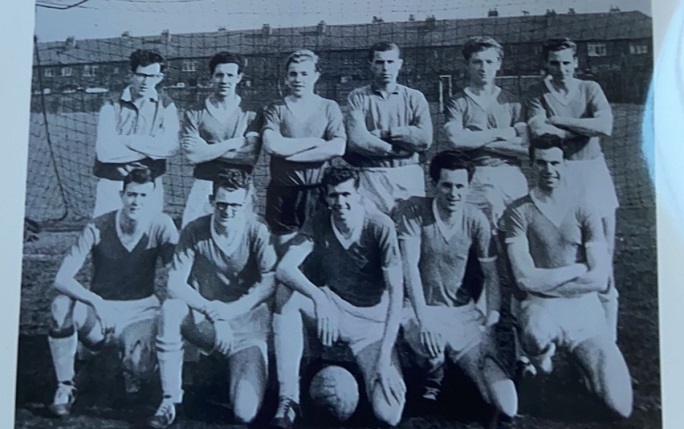 Our University days are full of some of the greatest achievements and most treasured memories of our lifetimes. In the next of our 'Alumni Memories' series, alumnus Stuart Nickson (BA (Hons) Economics 1962), was inspired after reading the Alumni magazine and regular alumni emails to share his fond memories of playing football at Liverpool in the hope his memories or his photographs might refresh the memories of his former peers.
"It's been nearly 60 years since my graduation and I still have such fond memories of my time at University. Liverpool is such a special city for me and perhaps I may now class myself as an adopted Liverpudlian. I was a student of Economics, in the Department of Commerce and Economics between 1959 and 1962, obtaining my BA (Hons) degree in my final year."
"During my time studying, I was part of a highly successful football team which played matches against similar departments from other universities, but mainly against teams in the Inter-Departmental Cup competition held each year, I recall, on the University pitches on Mather Avenue."
"The Comecon team which played between 1959 and 1962 was obviously very successful, losing just one match in those three years, and may well have been the most successful departmental team in the competition's history! I believe that the matches continued for several years although I am not aware that it is still an existing competition."
"I have shared two photographs, taken of the team at different times, probably in 1961 and 1962. One team photograph reveals a team which won the annual cup competition in 1962, but it also includes players, studying from 1959 to 1962, who in fact played all three finals of the competition, and were winners of the competition in two of those three years: 1960 and 1962."
"I am sure that several of these players, like myself, continued to play for several years in a good standard of football having left the university, but about that I am totally unaware, not keeping in-touch with all these friends after graduation. A friend of mine, Tony Jacques, who I regularly meet at Liverpool Cricket Club, played for the football team, Comecon, in the late 60's, and for some years after the highly successful team of 1959-62, as indeed did Brian Barwick, as mentioned in his book 'Anfield Days and Wembley Ways' published in 2011."
Since graduating from the University in 1962, Stuart became a production management trainee at Dunlop, in Speke, Liverpool. He went on to reach senior management status just before factory closure in 1979, when he took up a senior role in a large engineering design company before retiring in 1999.
If Stuart's story has helped to bring back any brilliant memories of your University years, we would love to hear about them. Please email: alumni@liverpool.ac.uk to share your story.