Gearing up to celebrate the Medicine Classes of 2020 and 2021
As we get ready to welcome our most recent Medicine graduates back to campus for in-person graduation ceremonies, we look back on their extraordinary final years of studies with us.
The School of Medicine was delighted at the news that the rescheduled in-person graduation celebrations will be going ahead this academic year, taking place at the University's brand-new Yoko Ono Lennon Centre. The Class of 2020 will celebrate their achievements on Thursday 24 February 2022, while the Class of July 2021 will mark their graduation success on Friday 4 March 2022.
It's safe to say that for both year groups, their studies took an unprecedented turn with the onset of the COVID-19 pandemic, but it also gave students the chance to face challenges and find new opportunities, reaching achievements made all the more admirable considering the circumstances they were navigating at the time.
Class of 2020
For student doctors in their final year of studies back in March 2020, the pandemic presented them with the chance to join the NHS ranks earlier than expected, when our healthcare services needed them the most as they stepped into the pioneering role of Sub FY1, created especially here at Liverpool, and many hundreds volunteering to support our local trusts.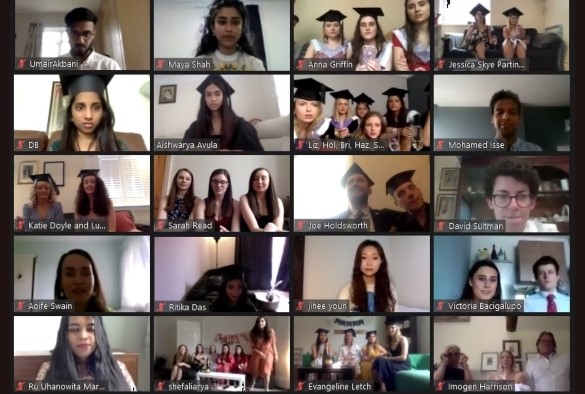 Class of 2020 Virtual Graduation Ceremony
The Class of 2020 ended their year and time at the School with a virtual graduation ceremony, which included a video message of personal thanks from England's Chief Medical Officer Professor Chris Whitty and a moving tribute by University Vice-Chancellor, Professor Dame Janet Beer, "Without doubt one of the University community's greatest sources of pride has been the quite incredible way in which our medical and other healthcare students have stepped forward and eagerly volunteered to help on the front line. We are in awe of their service to the NHS and indebted to each and every one of them."
Class of 2021
As the impact of the pandemic continued well into 2021, a new group of final year students also rose to the challenge and stepped up to support the NHS – particularly powering vaccination efforts across the North West.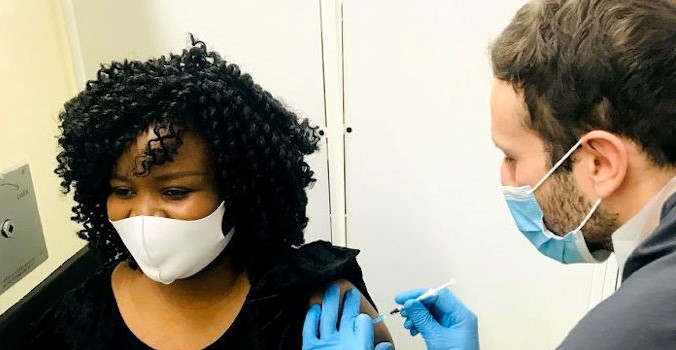 Year Five Student Doctors drive the COVID vaccine roll out
Many celebrated outstanding achievements by being awarded a commendation (or multiple commendations!) by their educators, and all were delighted to meet up one last time as a year group on campus for a simulated education week at the end of term.
Dean of the School of Medicine, Professor Hazel Scott, was proud to stand with the graduating class as they took the Declaration of Geneva alongside NHS colleagues at placement sites across the region, in bespoke ceremonies this June.
"Your response to the call from the NHS over this pandemic, and the tributes paid by numerous clinicians as to how you did this, testify that you are ready. Ready to pick up the baton laid down by the generations of medics who have qualified from Liverpool ahead of you."
Graduation details