Reconnecting the Medics Class of 1987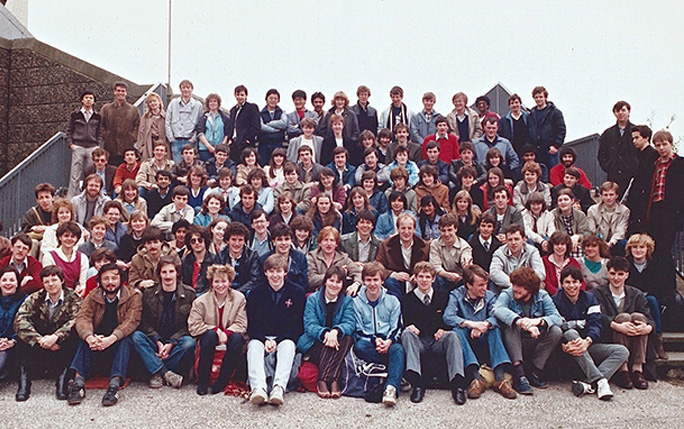 The Medics Class of 1987 recently enjoyed a visit to Liverpool to rekindle friendships and share memories of their student days. Below Dr Nickie Ferguson (MBChB 1987) reflects on the weekend and her aims to reconnect with missing alumni from the Class of 1987.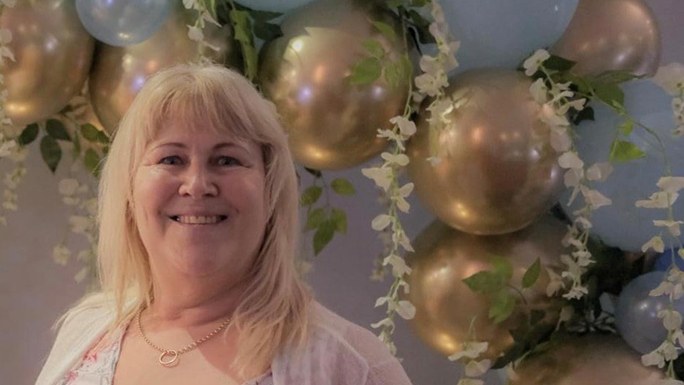 "After missing our 10-year reunion and almost missing our 25-year reunion, due to being unaware of them, I set out to locate as many of our graduation year as I could.
At the start of the project, I had no intention of arranging our next reunion but rather to ensure everyone was given the opportunity to attend, when the time came for it, if they wished to.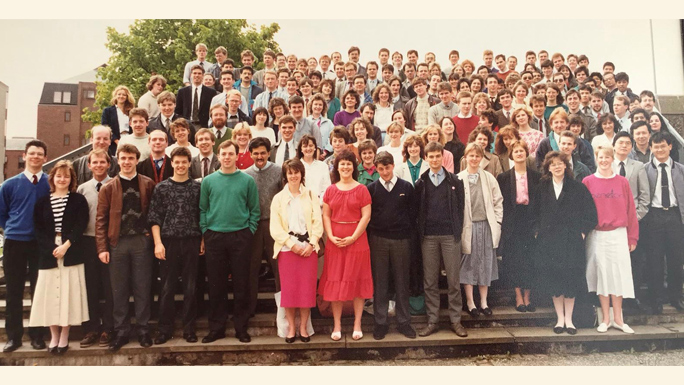 I worked from the list provided by the Alumni Relations team in November 2018, and from my first and final year photos, to list all graduates in alphabetical order on my spreadsheet and set about locating and contacting everyone.
Those graduates wishing to reconnect with their year I invited to our private Facebook and WhatsApp group to facilitate engaging the other graduates in finding the missing alumni on my spreadsheet. The groups also assisted in identifying all the faces on our two photos that I reconciled with my list to add the final few names of those who had in fact started in the year above and joined our year after intercalating and those starting in our year and graduating in the following year after intercalating.
The enthusiasm for a reunion was evident and I therefore agreed to arrange our 35-year reunion for 2022 but the consensus was that we all wanted to meet ASAP so I booked our reunion for 9th October 2021 before I had finished my search for all missing graduates.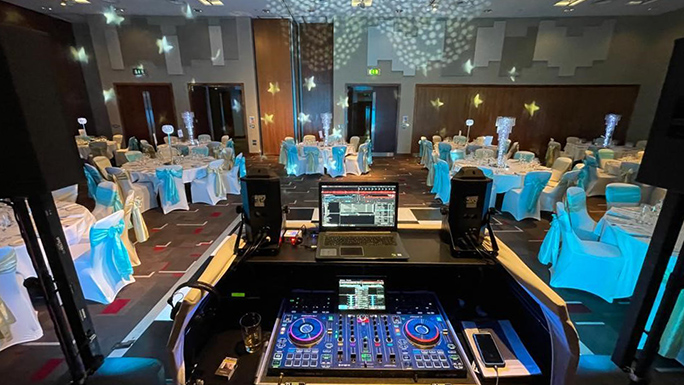 Despite the minor inconvenience of a worldwide pandemic, all our hard work paid off and we had an amazing reunion weekend in Liverpool city centre at the Hilton hotel.
There were 121 alumni who attended the reunion and many of us stayed both Friday and Saturday at the venue taking the opportunity to explore a transformed Liverpool, with many familiar landmarks remaining but also missing significant former familiar hangouts for us all.
It was as if time had stood still and, despite our 34 years apart, there were no awkward silences. The conversations followed effortlessly throughout our weekend together.
Never has there been such a need for like-minded and mutually understanding friends to be available to each other to offer support or even just an excuse for some down relaxation time like our reunion weekend.
We raised our glasses to the five graduates who are no longer alive and the graduates who were unfortunately unable to make this year's reunion.
We are all continuing to enjoy sharing our photos and chitchat on the WhatsApp private group and many of us will be meeting up more frequently now in between reunions as the weekend made us realise how much we still enjoyed each other's company and friendship.
The date for our next reunion, which will be our 40th anniversary, was set for 9th October 2027 and I'm ever hopeful I may track down the remaining few missing graduates before then.
The organisation took a significant amount of time and effort but the reunion far surpassed my expectations and all the effort was generously rewarded by the appreciation and thanks shown by all of our class year.
I'm looking forward to seeing all again in 2027."
If you are considering organising a class year reunion, contact the Alumni Relations team for further information on how we can help you to connect with your class year to celebrate your University anniversary, you can email the team on alumni@liverpool.ac.uk.
Also, if you are a graduate of the Class of 1987 and would like to connect with your year group, please contact the Alumni Relations team and we can put you in touch with Dr Ferguson.