University of Liverpool academics and alumni named in Stanford University's top researchers list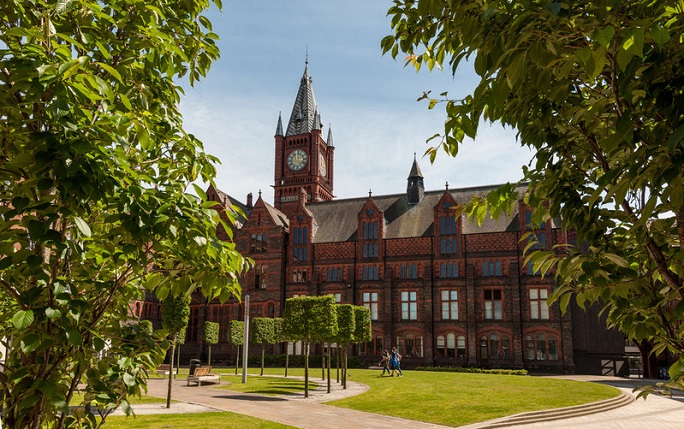 A study led by experts at Stanford University, which has identified the top 2% of scientists worldwide, includes a large number of academics and alumni from the University of Liverpool.
Published at the end of 2020, the list features 284 academics whose institution was registered as the University of Liverpool, Xi'an Jiaotong-Liverpool University, Liverpool School of Tropical Medicine or Royal Liverpool and Broadgreen University Hospitals NHS Trust.
Through an analysis of data collected between 1996 and 2019, more than six million scientists from 149 different countries, were included to create a database of more than 100,000 of the most cited scientists. Covering 22 major fields and 176 subfields, the analysis was carried out by Professor John P.A Ioannidis and his research team using common citation indicators, including H-index, co-authorship, and a composite indicator for career-long impact to create the dataset.
Alumnus Professor Jamal Khatib (MSc Eng Structural Engineering 1986) is one of the alumni who featured on the list, ranking at 129th out of a total of 27,014 authors in the field of Building & Construction. Professor Khatib worked at the University of Wolverhampton as a Professor of Civil Engineering specialising in a number of sustainable construction materials themes.
Despite taking early retirement from the University of Wolverhampton in late 2016, Professor Khatib continues to undertake research activities as an Emeritus Professor. On the discovery of his ranking in the Stanford University research, Professor Khatib said: "When I was at Liverpool, I would not have imagined that I would reach this level. I may have gone to the construction industry instead of academia. While doing my PhD, there are (were) top researchers in my field who are (were) much more senior than me (research and age). My current ranking is similar to many of theirs."
"Originally, I came from Lebanon and this achievement would have been a dream for me, for my family and for my community. This classification meant a lot for me. It is a life time achievement. One is competing against the top researchers in the whole world. It may or may not happen again."
Also representing the University of Liverpool was academic Professor Andy Cooper, ranking 83rd amongst 111,388 fellow authors in the field of Organic Chemistry. Professor Cooper was one of the researchers from the University's Department of Chemistry and Materials Innovation Factory who recently built a robot scientist that can work 24-7, carrying out experiments by itself.
The robot scientist, the first of its kind, can also make its own decisions about which chemistry experiments to perform. The robot scientist, built by Professor Cooper and his team, has received further international recognition, collecting a Super AI Leader Award at the World Artificial Intelligence Conference held in Shanghai earlier this year.
The University of Liverpool sends its congratulations to all alumni and staff whose contributions to research have been recognised by this impressive study. If you have any significant accomplishments or upcoming announcements, we would love to hear about them via alumni@liverpool.ac.uk.