Veterinary alumna celebrated in second annual Alumni Awards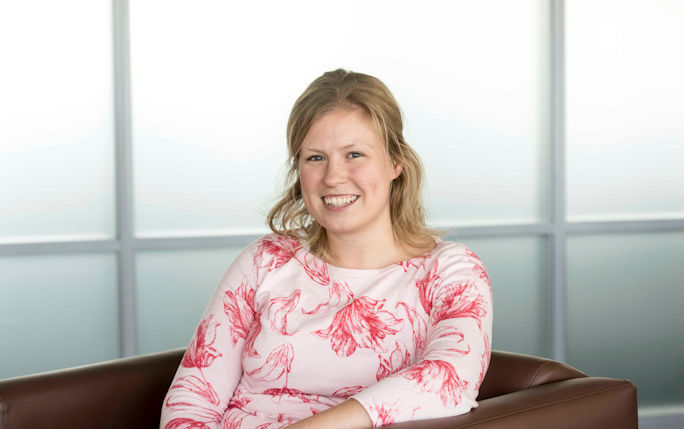 The University of Liverpool has been delighted to recognise 22 esteemed alumni for the second year running through our annual Alumni Awards.
These awards provide an opportunity for alumni to be recognised for their contributions to areas of work such as the arts, business, communications, health, law and the charitable sector. Making a valuable impact in their respective fields of work, these awards also recognised for the first time those who make a difference to their communities, including our own alumni community, through volunteering.
One such winner is veterinary alumna and University of Liverpool Veterinary Alumni Association (ULVAA) Communications Officer, Nicola Beesley (BVSc 2009, MSc 2009, PhD 2016).
Nicola's role has seen her connect and work with thousands of alumni across the world. In the eight years that she has been involved with ULVAA she has amplified the voices and work of veterinary alumni through organising activities and events, running the ULVAA Facebook page as well as sourcing and writing news stories about the work veterinary alumni undertake.
Speaking of her experience in the role Nicola said:
"I'm very proud that through this Alumni Award the important work of the University of Liverpool Veterinary Alumni Association has been recognised. I hope that this will encourage others to get involved with similar ventures: as Alumni we have a wealth of experience we can offer.
Whilst it requires a time commitment, I've found volunteering to be very rewarding. From a personal perspective I enjoy speaking with alumni, hearing their stories, and connecting my fellow alumni with the student body. I'm also proud to be contributing to the sort of culture I feel we should be aspiring to by creating that continued sense of belonging to the University."
As if that wasn't enough, Nicola has also been co-chair of the University's Research Staff Association, providing networking and development opportunities to research staff across campus.
The variety of roles that Nicola has held demonstrates her commitment and enthusiasm to supporting the University and its community.
Nicola continues:
"Volunteering is a great way to give back to the University, and there are opportunities to suit everyone whatever time they are able to commit. Students are always keen to hear about your career path, or receive feedback on their CVs – even the smallest contribution has the potential to have a big impact."
The 22 winners attended a virtual ceremony hosted by Vice-Chancellor Professor Dame Janet Beer; we'd like to extend our heartfelt congratulations to all winners and in particular to Nicola for her dedication, hard work and contributions to promoting and supporting the next generation of vets.
You can read more about Nicola's contribution here. We will shortly be looking for new Alumni to join the Committee, this is a great way to give back to the University, to stay connected with your fellow alumni and to make new connections with the current undergraduates. If you are interested in finding out more, do please get in touch via ulvaa@liverpool.ac.uk.