Liverpool connections aplenty in this years' RCVS awards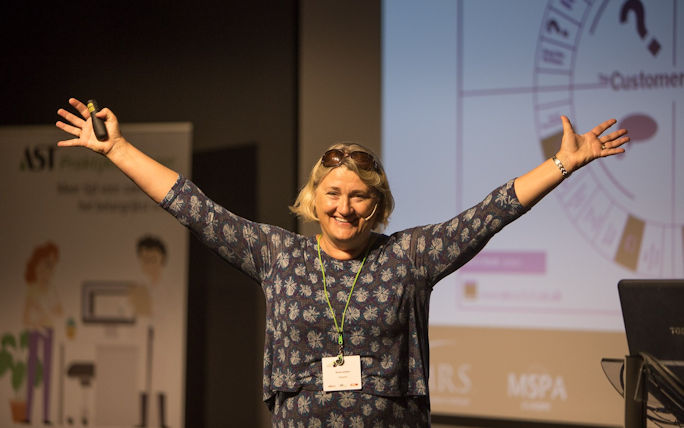 Three members of Alumni and two University of Liverpool researchers are amongst those to be recognised in this year's Royal College of Veterinary Surgeons (RCVS) Honours and Awards.
Alumni honours
Alison Lambert (BVSc 1989) and Dr Gwenllian Rees (BVSc 2009) both received Impact Awards, while Dr David Martin (BVSc 1997) was an inaugural recipient of the new RCVS Compassion Award.
The Impact Award was launched in 2017 and is bestowed upon a veterinary surgeon or veterinary nurse who has recently, or is currently, undertaking a project, initiative or similar that has a significant impact on the profession at large, animal health or welfare, or public health.
Alison Lambert is the founder and owner of veterinary business consultancy Onswitch which looks to help veterinary businesses create customer-centred practice so that pets, horses and livestock receive the best care.
Dr Gwenllian Rees has been nominated for her involvement in the Arwain Vet Cymru (AVC) project, a collaborative national antimicrobial stewardship program for all farm vets in Wales. Gwen trained a network of Veterinary Prescribing Champions who will promote responsible medicine use.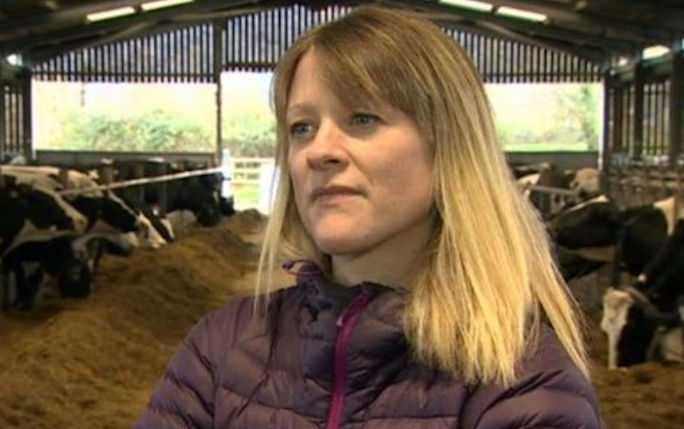 Speaking of her award, Gwen said:
"I am absolutely delighted that the pioneering work of Arwain Vet Cymru has been recognised by the RCVS in this way. It's been a challenging year for everyone, and I'm so proud to have been able to work with a great team of collaborators from Iechyd Da, WLBP and University of Bristol. Above all, I'm grateful to the hard work and commitment of our network of excellent Welsh Veterinary Prescribing Champions for making the project such a success."
The Compassion Award is a new award that recognises a veterinary surgeon or veterinary nurse at any stage of their career who has demonstrated compassion towards fellow professionals and/or members of the animal-owning public. Dr Martin is a veterinary surgeon and partner at the Brownlow Veterinary Group in Shropshire who has been described as a consistent advocate for pet, client and team welfare within the non-accidental injury (NAI) field for many years, helping practitioners to identify the signs of NAI.
Honorary Associateship
Emeritus Professor Stuart Carter has been awarded Honorary Associateship of the College, a prestigious honour conferred on a small number of lay people each year, in recognition of their special contribution to the veterinary sphere.
Professor Carter is Emeritus Professor of Veterinary Pathology at the Institution of Infection, Veterinary and Ecological Sciences, and has worked at the University since 1985.
His nominator is Amy Gillespie, a PhD student at Liverpool and European-recognised Specialist in Bovine Health Management, who said: "Stuart has advanced veterinary medicine greatly with achievements in wide and varied fields. From the first isolation and characterisations of dromedary camel immunoglobulins to deciphering the cause of fatal foal immunodeficiency (Fell and Dale Pony Syndrome). His work into the latter led to the identification of both causal immunological defects and the responsible gene mutation, enabling development of a carrier test which has led to the virtual eradication of this disease."
Inspiration Award
Professor Mandy Peffers is one of two recipients of this year's Inspiration Award, which is bestowed upon a veterinary surgeon or veterinary nurse at any stage in of their career who has demonstrated the ability to inspire and enthuse others consistently throughout.
Professor Peffers is a Wellcome Trust Clinical Intermediate Fellow in Musculoskeletal & Ageing Science at the Institute of Life Course and Medical Sciences.
Her nominator is Eithne Comerford, Professor of Small Animal Surgery at Liverpool, who nominated her colleague for taking a 'quantum career leap' of being a practising veterinary surgeon balancing work and family commitments to entering academia as a Wellcome Trust researcher. In her nomination, Professor Comerford said: "In my opinion, this non-traditional career path and trajectory is truly inspirational as after having a family and established job, Mandy made a decision to try something completely different in her career which has resulted in her being a stellar academic success influencing and impacting so many people in our and allied professions."
Dr Mandisa Greene, RCVS President, said: "I am so impressed by the breadth and depth of the awards nominations that we received this year which demonstrate the very best that the veterinary professions have to offer."
Congratulations to all the recipients: it is a wonderful feeling when a peer nominates you for, and you receive, such awards. So if you are feeling inspired, the 2021 University of Liverpool Alumni Awards are now open for nominations.