Online MBA receives accreditation from the internationally regarded AMBA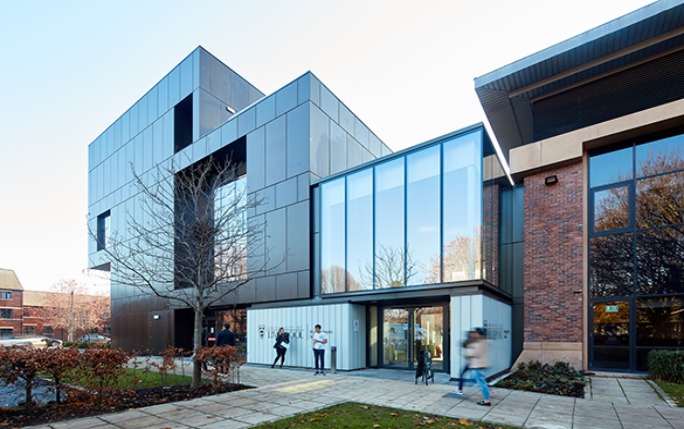 The University of Liverpool's fully online MBA has received accreditation from the internationally regarded Association of MBAs (AMBA). This follows on from the award of AMBA accreditation for the on campus portfolio of MBAs which was achieved in November 2020. This accreditation reflects the Management School's ambition to ensure students' investment in their education is rewarded with the finest business education available. This accreditation, partnered with the new Executive Scholarship, of 15% off tuition fees, ensures the online MBA is a great investment for students striving for success in their careers.
AMBA is internationally recognised by employers seeking to recruit future business leaders, providing assurance that graduates from AMBA-accredited programmes have received the best quality management education and enabling this fully online MBA to have a significant impact on graduate's career prospects.
Dr Lisa Day, Director of Studies for the online MBA says: "The achievement of AMBA accreditation for the online MBA reflects our commitment to quality and continuous improvement and to the development of socially responsible business leaders with the knowledge and skills to succeed in complex, contemporary environments."
AMBA accreditation represents the highest standard of achievement in postgraduate business education. Its rigorous assessment criteria ensure that only programmes that demonstrate the highest standards in teaching, learning, curriculum design; career development and employability, and employer interaction achieve AMBA accreditation.
It is international in scope and reach, and AMBA works under the belief that accredited programmes should reflect changing trends and innovation in the postgraduate management education sector. Its accreditation process reflects this commitment to fostering innovation and challenges and encourages business schools to continuously perform at the highest level.
The next start date for the fully online Master of Business Administration (MBA) is 26 October 2021 with an application deadline of 19 October 2021.
To learn more about the online MBA download the online programmes prospectus.