University of Liverpool alumni and staff recognised in Queen's Birthday Honours 2021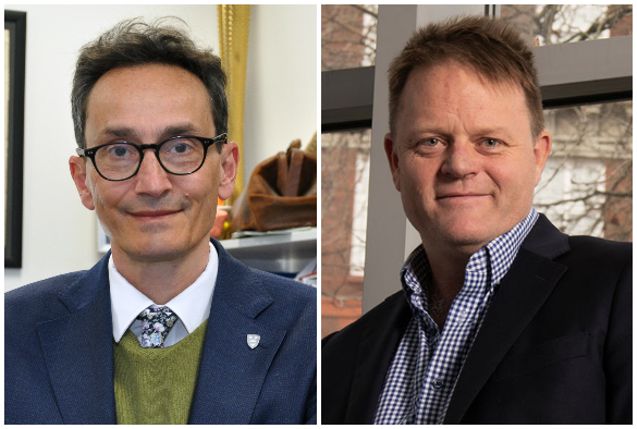 As well as leading academics Professor Tom Solomon and Professor William Hope being recognised in this year's Queen's Birthday Honours for their services to research and the COVID-19 response, a number of University of Liverpool alumni have also been recognised.
Among the alumni and staff receiving honours are:
Severiano Gomez-Aspron (BSc Hons Physiology 2009): MBE for services to the community of Newton-le-Willows during Covid-19.
Dr Jonathan Beesley Bache (MB,ChB 1974): Lately Chair, Magistrates Association. OBE for services to the Magistracy and the Administration of Justice.
Professor Suzanne Cholerton (BSc Hons Pharmacology 1983, PhD Pharmacology and Therapeutics 1987): Pro-Vice-Chancellor, Newcastle University. OBE for services to Higher Education.
Joanna Dyson (BA Hons Geography 1978): Head of Food, FareShare. OBE for services to charitable Food Provision during Covid-19.
Matthew Gorman (BSc Hons Combined Honours 1996): Carbon Strategy Director, Heathrow Airport. MBE for services to Decarbonisation of Aviation.
Professor William Hope: Director, Centre of Excellence in Infectious Disease Research. OBE for services to Infectious Diseases Research during the Covid-19 Pandemic.
Gordon Mills (BEng Hons Mechanical Engineering 1971): Chair, Aberdeen and District Transport Preservation Trust. MBE for services to the Grampian Transport Museum.
John Oxley (BA Hons Ancient & Medieval History & Archaeology 1978): MBE for services to Heritage.
Dr Jonathan Pryce CBE (Hon LittD 2006): Actor. Knight Bachelor for services to Drama and Charity.
Emma Reed (BA Hons Combined Honours 1995): Director, Emergency Response and Health Protection, Department of Health and Social Care. CBE for public service particularly during the Covid-19 Response.
Professor Tom Solomon (Diploma in Tropical Medicine & Hygiene 2000): Chair of Neurological Science, University of Liverpool. CBE for services to Neurological and Emerging Infections Research.
Anna Yearley (BA Hons Politics 2000): Joint Executive Director, Reprieve. OBE for services to Human Rights
The University of Liverpool sends its congratulations to all alumni and staff whose outstanding contributions to society have been recognised in the Queen's Birthday Honours 2021.