Liverpool graduate Neha Chauhan wins British Council Study UK Alumni Entrepreneurial Award for India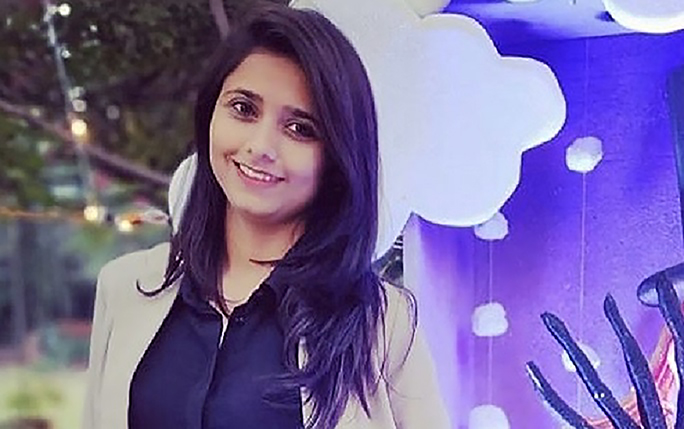 The University of Liverpool is delighted to announce that graduate Neha Chauhan (BEng Aerospace Engineering 2014) has won the prestigious British Council Study UK Alumni Entrepreneurial Award for India. The Entrepreneurial Award recognises UK alumni who initiate or contribute to innovative or creative new ideas, solutions or business opportunities with potential for strong growth.
Neha is the founder of Aviotron Automations, an education technology company that focuses on imparting practical education for K-12 level using trending technologies such as design thinking methodology, space education, aeromodelling and 3D printing. In bringing this format of education to an Indian school, Neha has not only helped to provide skill-based education, but given thousands of students a direct pathway into different career streams at an early stage.
Held online on Friday 26 March, the British Council Study UK Alumni Awards in India celebrate leaders who have used their experience of studying at a UK university to make a positive contribution to their communities, professions and countries. On winning her award Neha commented: "I am extremely honoured to win the Study UK Alumni Award in the Entrepreneurial Award category. The recognition I have received for my work will give a huge boost to my entrepreneurial journey, bringing me one step closer to my aim."
"One of the main visions of my company is to empower young girls in India and globally towards pursuing STEAM fields, my achievements will set an example for all to follow. This will also open opportunities for my company and our vision to explore synergies with my alumni universities in the UK. I am sure when you are on a path of envisioning something great, achievements like this might just prove to be the catalyst. I strongly believe that this award is not just an achievement for me but it will be a huge motivation to our team, our vision and to our stakeholders and most importantly our K-12 students, since everything revolves around education."
Reflecting on her time at the University of Liverpool and how it has shaped her career so far, Neha said: "I learnt a lot during my journey at Liverpool both personally and professionally. The Aerospace department at the University is really amazing; their professionally accredited degree programmes have blend of both scientific fundamentals and 21st century engineering."
"I learnt a lot about team leading, management and much more and hence created a fire inside me to be an entrepreneur, bring innovation and make a difference. After the completion of my studies, I had this feeling to do something out of the box, to create a system or a company that will bring a breakthrough change and hence improve the Indian Aerospace and education market. The University of Liverpool will always be an important part in my journey."
Professor Dame Janet Beer, Vice Chancellor of the University of Liverpool, commented: "I would like to congratulate Neha on winning the Study UK Alumni award for entrepreneurship in India. All of us at the University are extremely proud of you for winning such a prestigious award, and of your fantastic achievements in your career since graduating in 2014. You are a fantastic ambassador for our University and women in the STEM industry."
You can find out more about the awards and how to participate next year on the British Council website.