Liverpool alumnus honoured with French Knighthood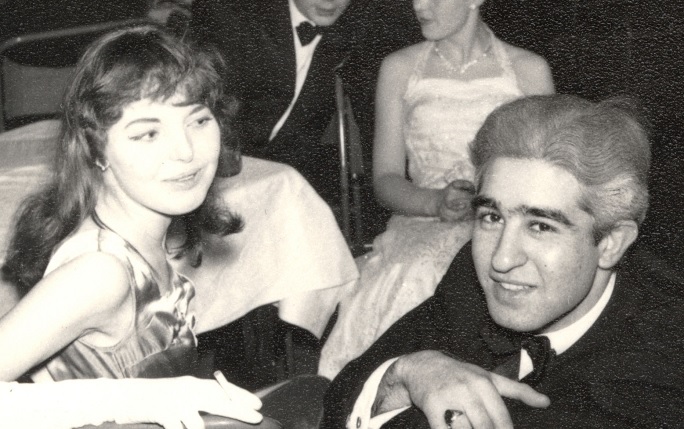 University of Liverpool alumnus Dr Dariush Borbor (BArch 1958, MCD 1959) has been honoured with a Knighthood of the Order of Arts and Letters, conferred by the French government. The Chevalier de l'Ordre des Arts et des Lettres, is an honour bestowed upon those who have rendered outstanding contribution in their field of work at national and international levels.
Dariush began his studies at the University of Liverpool in 1952, spending the first three years in Derby Hall. Aside from one year of office management experience in Switzerland, Dariush stayed in Liverpool until 1959 when he graduated with a BArch and MCD from the School of Architecture and the Department of Civic Design.
Reflecting on his time at Liverpool, Dariush said: "I have had the fortunate chance of working in four continents and visiting many schools of architecture and urban planning in different countries worldwide, including the USA, and I was happily surprised each and every time to notice that the curriculum in Liverpool was so innovative and advanced compared to others."
Dariush added: "My stay in Liverpool was not limited to architectural and urban planning studies. I produced and acted in plays at the Liverpool Guild of Students, contributed articles and stories to Sphinx Guild of Undergraduates magazine, was an active member of the rowing club, exhibited at the Bluecoat Chambers, protested against apartheid, which was a hot subject of the day, and other extra curriculum activities. Just a few memories of the many unforgettable activities at the University of Liverpool."
Since graduating from the University of Liverpool, Dariush has enjoyed a remarkable career. Renowned not only in the realm of architecture, but also in environment, paint, sculpture and writing, Dariush has lectured extensively at universities around the world and his writing in English, French, and Persian has featured in academic publications, including the Encyclopedia of Urban Planning and the Encyclopaedia Iranica in New York.
Dariush's modern architectural style, has led him to be described as "one of the pioneers of modern architecture in the twentieth century" by Swiss architectural critic Anthony Krafft, and more widely as the "father of modern urban planning in Iran". Dariush has been the recipient of other notable worldwide awards, including the 50 Most Eminent Architects in the World at the Belgrade International Architectural Forum and the Gold Mercury International Award from Italy.
On being awarded the Knighthood of the Order of Arts and Letters, Dariush said: "I was greatly humbled to have been bestowed with the award. I think this is in fact an award to modern architecture and urban design."
The University of Liverpool congratulates Dariush on this incredible honour, and the outstanding impact he has had on the world of architecture and urban planning since his graduation from the University of Liverpool.