Teaching must go on: Veterinary education continues even during a global pandemic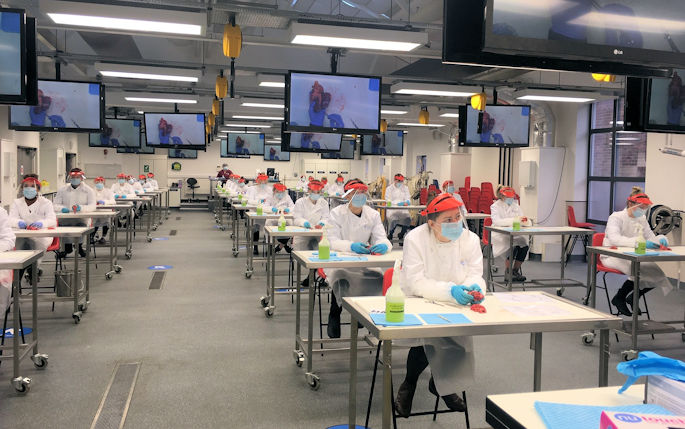 Thanks to the enormous efforts of the staff from the vet school, veterinary teaching has been able to continue during the current pandemic, albeit with some modifications. In line with government guidelines, in-person teaching can take place when required for a clinical course, such as Veterinary Science, but all other teaching is being delivered remotely.
First year veterinary students have been able to participate in anatomy classes in the Veterinary Teaching Suite, with staff working extra shifts to accommodate all the first years. This was due to an increase in year size (following changes to exam results last summer) and the new safety requirements. As you can see they are all well socially distanced, wearing appropriate PPE, and making use of the fantastic facilities available to them.
Following further risk assessment and planning, first years have also been able to take part in Handling of Animals and Clinical Skills classes (HACS) at Leahurst. New lecturer and alumna Mel Chapman (BVSc 2019) has been teaching equine HACS each week; many alumni will be familiar with the Sheep Palace, which has been refitted into an equine barn to allow this to take place!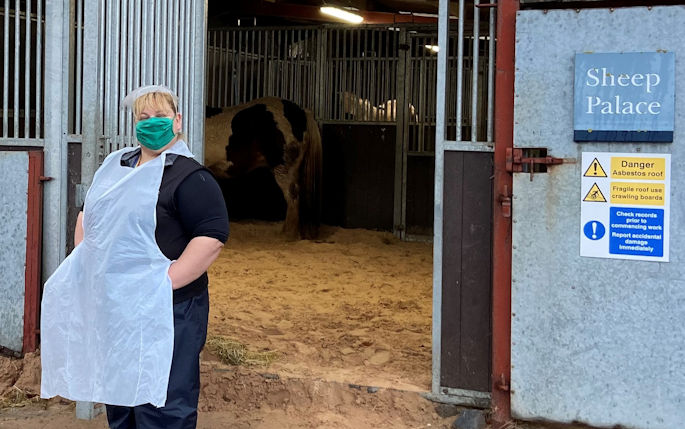 Mel Chapman (BVSc 2019) outside the refitted "Sheep Palace"
Final year students have now completed more than half of their rotations. Students have been able to participate on rotations in their household groups and service bubbles. Asymptomatic COVID testing is now in place in Liverpool City Centre and at Leahurst for staff and students; ensuring that education can continue in as safe a way as possible. The clinical teams have been going the extra mile; they will be teaching for longer this academic year, and taking extra time to do what used to be normal clinical work safely. Here you can see that calving "Kylie" is still getting plenty of use.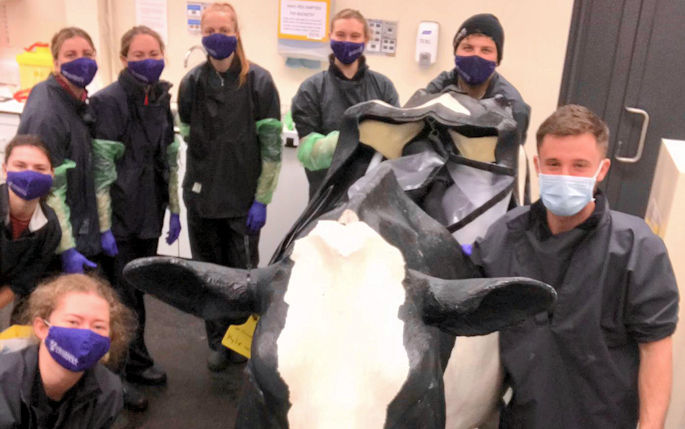 Final year students on farm animal rotations with calving "Kylie"
There has also been cause for celebration as December saw another virtual graduation ceremony. This time the majority were postgraduates across Veterinary Business Management, Veterinary Professional Studies (which includes the CertAVP), Veterinary Physiotherapy, and the Diploma in Bovine Reproduction (DBR). Over the last five years, the Veterinary Postgraduate Unit and DBR between them have had almost 1000 graduates! Congratulations to all the new Alumni.
Explore the opportunities for continuing your veterinary education at the Veterinary Postgraduate Unit at Liverpool here: https://www.liverpool.ac.uk/vets/cpd/