New Year, New Opportunities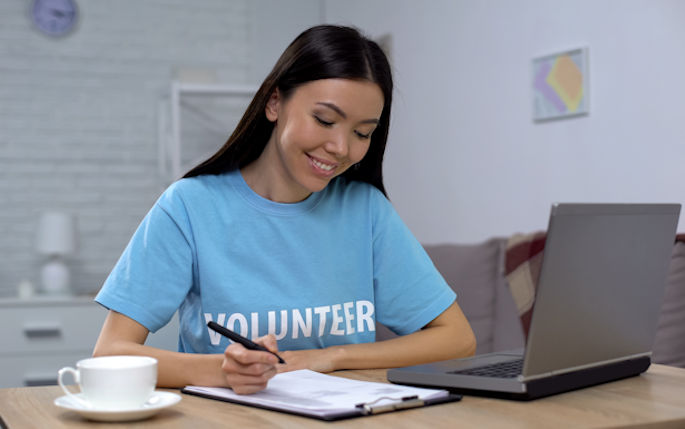 At the University of Liverpool we are incredibly proud of our global alumni community. The last 10 months have demonstrated the generosity and kindness of our alumni, whether it's by way of providing online support, giving financial donations or undertaking volunteering; this time has encapsulated the spirit of Liverpool and no one exemplifies this like our alumni volunteers.
Volunteering has become a significant part of our lives over the last year and the contributions volunteers make along with the impact they have has been seen locally, regionally, nationally and even internationally.
Despite the pandemic, last year 783 volunteers gave over 5,500 hours to supporting University activity, whether through giving advice on Liverpool Connect, speaking at one of our many virtual events or helping to mentor a current student or recent graduate our alumni have been there through it all.
With the advent of the New Year there are also plenty of new volunteering opportunities for alumni to get involved with. Whether you've volunteered with us before or are brand new and looking to do something different, there's plenty of ways that you can put your skills and experience to good use, and we will always endeavour to match you to an opportunity that best suits you.
Alongside our regular volunteering we have some exciting new opportunities coming up over the next couple of months, find out more below:
Art Works Podcast with School of the Arts
Alumni are invited to participate in the School of the Arts, Art Works Podcast series. Usually, Art Works is a guest speaker series that takes place on campus throughout semester one and two, but as with most things it has been adapted to a virtual format, ensuring that students aren't missing out.
This series aims to provide an insight into the career journeys of alumni, particularly those who graduated from School of the Arts. But don't worry if you're not directly a SoTA alum! If you're working in a creative field and are a graduate of the University of Liverpool this opportunity is for you!
Become a School Governor with Governors for School
The University of Liverpool is partnered with Governors for Schools, an organisation that aims to get a diverse range of Governors located in schools throughout England and Wales.
Schools and their staff have been vital in providing support to pupils and families over the last year and this is a fantastic way to give back, giving your skills and expertise to support and help shape local schools in your region.
We're absolutely delighted to announce our Governors for School Information Webinar being held on Wednesday 17 February 12.30-1.30pm.
You can sign up to attend our information event via: https://attendee.gotowebinar.com/register/1900668988806113551
Please note only alumni based in England and Wales are eligible for this opportunity.
Connect with your Veterinary Alumni Community
The University of Liverpool Veterinary Alumni Association (ULVAA) work to provide events and opportunities for Veterinary alumni. The Association actively supports student vets through funding, networking and event support as well as creating a warm and welcoming space for graduates.
Over the coming months ULVAA will be hosting a variety of virtual events, beginning with a student/alumni networking event in April.
The Association is always looking for more people to get involved with their activity so if you're a Veterinary alum and would like more information about what the Association does you can check out their Facebook page: https://www.facebook.com/livunivet or get in touch via ulvaa@liverpool.ac.uk.
Would you like to become a volunteer? Want more information on any of the opportunities above? For all enquiries relating to volunteering, contact our Volunteer Engagement Officer via email: ellie.drake@liverpool.ac.uk