Wellbeing activities available to University of Liverpool alumni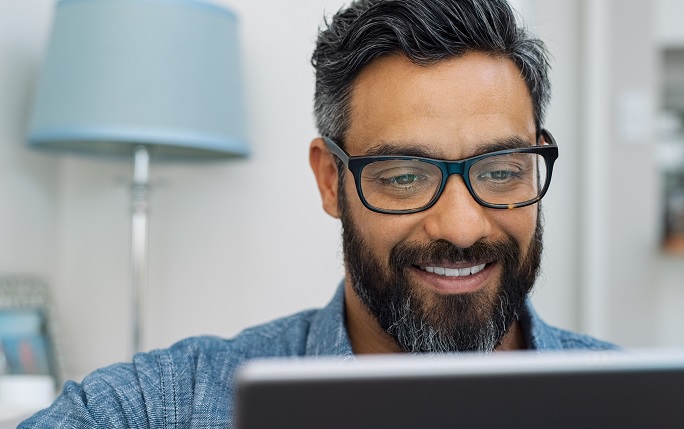 As we try to leave behind the challenges of 2020, and embrace the opportunities and promises which the new year brings, it's understandable that many of us aren't feeling positive, energised or remotely normal right now. We want to remind you that you are not alone, and your University of Liverpool community is here for you.
If you are feeling restless at home, trying to entertain little ones, or missing family and friends, we are sharing some of the activities and initiatives available through the University of Liverpool to help look after your wellbeing during this time. We hope there will be something to brighten your day and remind you that happier times await.
Keep yourself or your family entertained at home
In May 2020, the University of Liverpool launched its COVID-19 Culture Hub, in partnership with Liverpool City Council, which hosts a variety of fascinating apps, activities and resources that you can enjoy, no matter where you are. The Hub provides activities and information around the topics of art and creativity, history, teaching and learning, and music. We love the Victoria Gallery and Museum's VG&M at Home - Activities for Adults which feature adult mindfulness colouring sheets and digital jigsaws.
After moving all of our events online in March last year, we have multiple events to enjoy and look forward to over the coming months. You can find the full list of upcoming events here, or catch up on some of the fantastic events which have already happened using the following links:
Learn something new
After Emeritus Professor Philip Davis spoke about the healing power of reading in Psychologies Magazine, we asked some of our author alumni to recommend their favourite novels for helping people through challenging times. Feel inspired by the recommendations from novelist Caroline Smailes (English Literature, 1996), crime fiction author Margaret Murphy (BSc Hons Environmental Biology, 1980) and emerging poet Aimee King (BSc Ecology and Environment, 2020).
Towards the end of 2020, the University of Liverpool's Literature and Science Hub published 'A Spray of Hope', an anthology of poetry and prose capturing the emotions and voices of those on the frontline during the first COVID-19 lockdown. An outcome of the Writing for Wellbeing creative writing programme, we're sure the words will resonate in the same way for many today. All proceeds from the sale of the anthology go to NHS charities in the Merseyside area. It can be purchased here.
Aside from a wide range of free events, lectures and courses available, alumni are eligible to a discounted fee for many of the courses offered by the University of Liverpool's Continuing Education team. When choosing to book a course on the Continuing Education programme, alumni of the University can refer to the price marked as the 'Reduced Fee'.
Connect with others in your University of Liverpool community
Make the most of our online networks to connect with fellow alumni from around the world socially or professionally: http://alumni.liv.ac.uk/networks/. If you are looking for support specifically linked to professional development, Liverpool Connect is a space for University of Liverpool students past and present to benefit from the insight of our alumni community by networking and sharing professional experience. Join here: https://www.liverpool.aluminate.net/.
There are more than 220,000 graduates around the world who share special memories of the time at Liverpool, just like you. Social media can be a fantastic way to connect with fellow graduates; aside from our Twitter, Facebook and Instagram pages, you can find our LinkedIn alumni group here or connect via WeChat. In addition to this, there are a number of Facebook groups, unaffiliated to the University, for sharing photos and memories with old peers such as 'Carnatic Halls in the 1970s'.
Give your time or money to a good cause
Mental health charity Mind highlights 'giving' in their Five Ways to Wellbeing as small or large acts of kindness which create positive feelings and a sense of reward and purpose. Right now, the University of Liverpool has several fundraising priorities including the new Yoko Ono Lennon Centre for which alumni are invited to name a seat within its Tung Auditorium, and our COVID-19 Emergency Research fund and Student Crisis Support Fund. Any gift, large or small, will make a significant difference to the student experience and support the University as a whole.
Aside from having their University experience greatly impacted by the pandemic, current University of Liverpool students are now facing an increasingly competitive and difficult employment market upon graduation. Volunteering to mentor current students or recent graduates, supporting an event or providing insight into your area of work could make a huge difference to someone's life. If you want to give something back to your University of Liverpool community get in touch with our Volunteer Engagement Officer, Ellie Drake: ellie.drake@liverpool.ac.uk.