Alumni Christmas Gift Guide 2020
Throughout this challenging year, the constant support of our alumni and supporter community has been overwhelming. The University is incredibly proud of what has been achieved collectively, and we want to thank our alumni in return.
To this end, we have compiled the ultimate gift guide (in alphabetical order) to shine a spotlight on our alumni-owned businesses. This Christmas, why not gift a loved one a special and unique present from one of your talented fellow alumni?
If you know of any other University of Liverpool graduates who could be included here, let us know and we would love to support them via social media or include them on next year's list.
Aruna Seth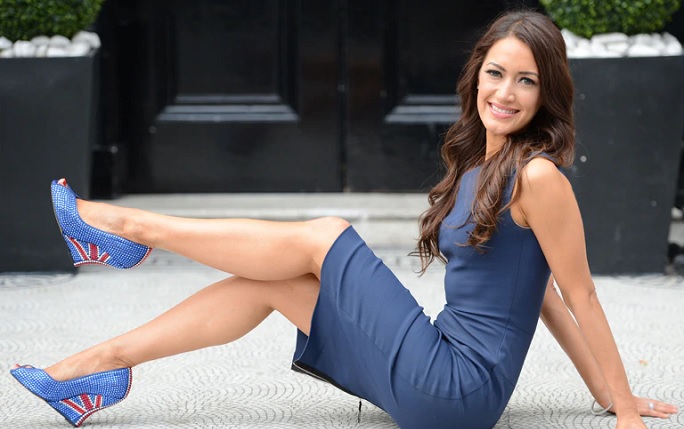 Photograph: arunaseth.com
Founded in 2009, Aruna Seth (Combined Honours, 2003) has revolutionised the industry with her collection of elegant shoes which combine unique, feminine designs and comfort. Worn by royalty and celebrities alike, Aruna Seth has established global acclaim as one of the finest luxury shoe brands in the world.

Bido Lito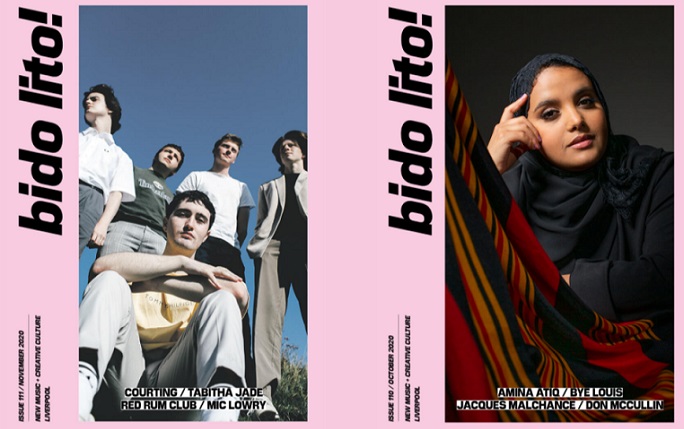 Photograph: Bido Lito
Chris Torpey (BSc Physics, 2007) is co-founder of Bido Lito, Liverpool's monthly music magazine which covers all news about the Merseyside musicians, artists, makers and creative minds that make up the region's incredible independent scene. You can sign up to be a supporter and receive the magazine to your door every month, or gift it forward as a nice gift for champions of the local music scene. They also have an online shop featuring Bido Lito merchandise.

The Goodwash Company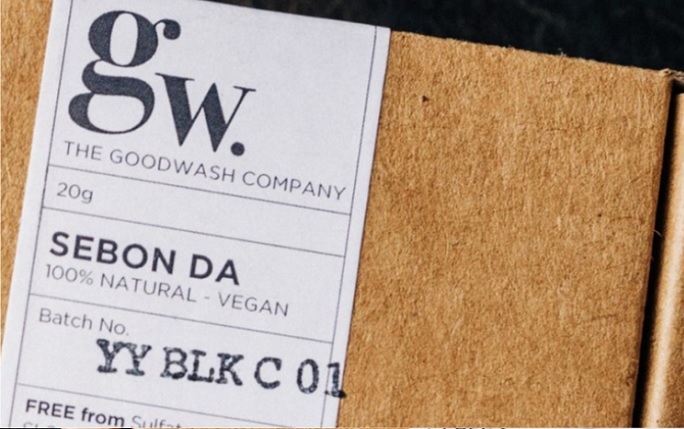 Photograph: goodwash.co.uk
The Goodwash Company is a social enterprise which aims to help improve lives of animals and people in local communities without having to compromise on quality. Co-founded by Kelly Davies (Football Industries MBA, 2008) in Barri, Wales in 2018, The Goodwash Company cover a range of products including luxury skincare, cosy throws and ethical lifestyle items.

Helen Chatterton Textiles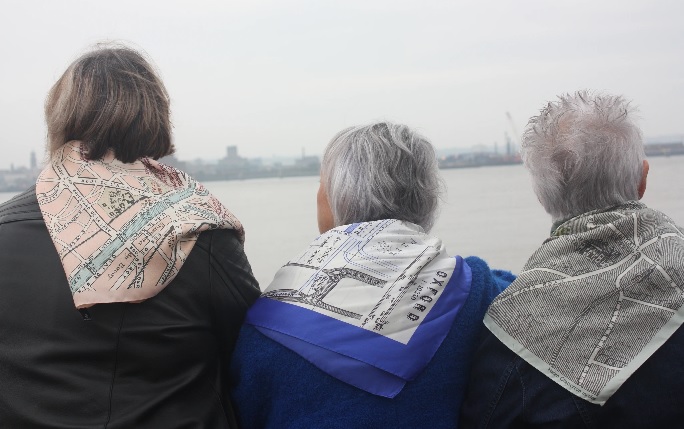 Photograph: helenchattertontextiles.co.uk
Following her passion for all aspects of fabrics and yarns at a young age, Helen Chatterton (BA Classical Studies, 1983) began to make her unique tweed and velvet scarves in 2007. Following their success, Helen moved onto her skinny scarves in 2009/10, and has gradually built up the business., now selling her work the length and breadth of the country in high quality shops and galleries.
Hannah Arhinful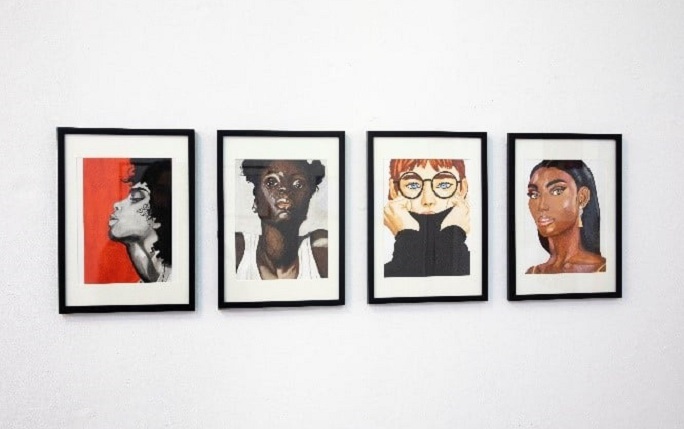 Photograph: hannaharhinful.com
Art has been a big part of Hannah Arhinful's (MSc Research Methods In Psychology, 2018) life and a passion for many years. From drawing inspiration from people and nature, Hannah developed a unique art style using watercolours and gouache to create vibrant figures and portraits. Aside from the artwork available on her online shop, Hannah is available for commission work.

Independent Liverpool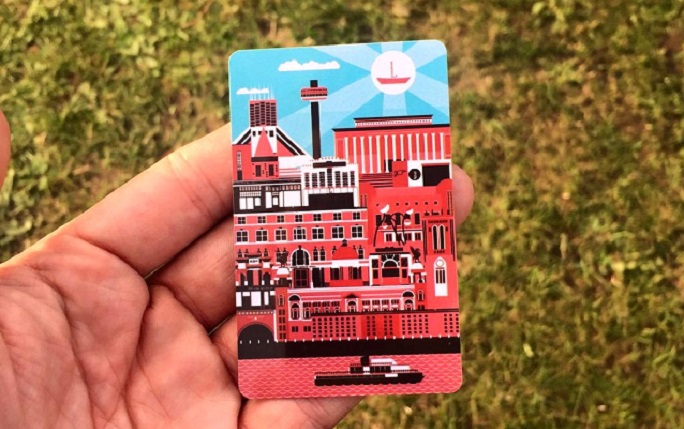 Photograph: Independent Liverpool
After starting as a blog in 2013 to encourage people to see the great things that Liverpool has to offer, founders and graduates Oliver Press (BA Law, 2013) & David Williams (BSc Business Studies, 2012) soon developed a member's discount card that rewards people for shopping local. Since then they have gone on to host food and drink festivals for thousands of people and open Baltic Market – Liverpool's first street food market. You can shop the Independent Liverpool membership card to receive discount of your favourite local Liverpool businesses.

24 Kitchen Street
Photograph: Samantha Milligan
Founded by Ioan Roberts (MA Music Industry Studies, 2011 & BA Popular Music, 2007), 24 Kitchen Street is one of Liverpool's leading multi-purpose music and arts spaces based in the city's buzzing Baltic Triangle. The venue has a variety of events lined up over the coming months, perfect for live music and art lovers.

Liverpool University Press

Liverpool University Press is the UK's third oldest university press, with a distinguished history of publishing exceptional research since 1899, including the work of Nobel prize winners. LUP's mission is to disseminate high quality scholarly research and to promote learning and culture through the publication of books and journals. This year Liverpool University Press are also offering 50% off print and ebooks in their Winter Sale. Use code WINTER50 at the checkout before 31 December 2020.
Make Thread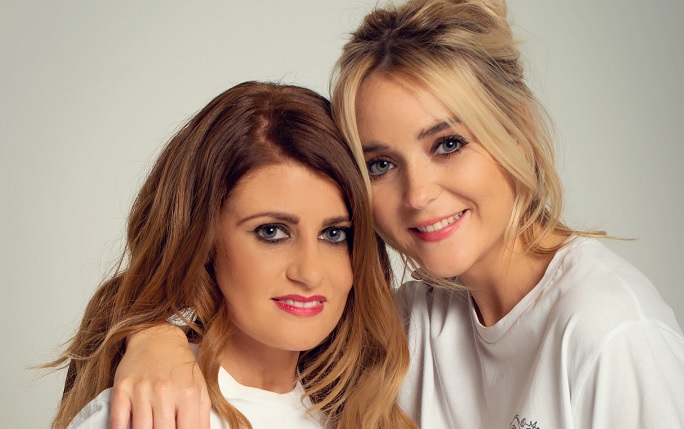 A community platform that connects design, social media and e-commerce in one place. Established in 2019 by graduates Katie Roche (BA Business Studies with a Year in Industry, 2014 & MBA, 2018) and Sarah O'Brien (MBA, 2018). They nurture emerging designers and provide a risk-free router to market via their social commerce platform. You can shop a wide range of typography t-shirts on their website.

Name a Seat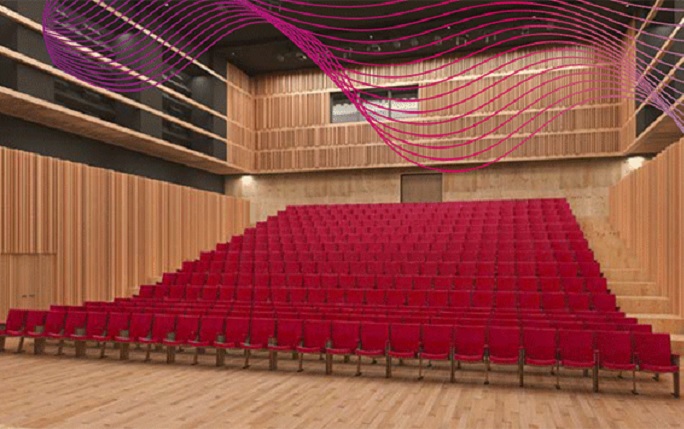 Set to open late 2021, the University of Liverpool's new Yoko Ono Lennon has alumni at its heart. From essential support from The Tung Foundation, Dr Paul Brett (BA Hons Geography 1965, Hon LLD 2017) and many Name a Seat supporting alumni, to its practical delivery by architecture firm Ellis Williams where Project Architect for the Centre is alumna Jade Meeks (BA Hons 2015, MArch 2015). Alumni and friends of the University of Liverpool are invited to name a seat in the Centre's Tung Auditorium.
Whether you choose to name your seat for yourself, your family or for someone special who always sits beside you, you will be supporting the University's mission to bring this wonderful new facility to the University and the city, and to support the next generation of students in accessing world-class facilities. To find out about receiving a free Christmas gift certificate, please contact giving@liverpool.ac.uk.

Paul Curtis Artwork
Photograph: paulcurtisartwork.com
Paul Curtis (BSc Hons Geology & Physical Geography, 2020) is a Liverpool-based artist specialising in street art and large murals. In the 3 years he has been active as an artist, Paul has created more than 150 public pieces in various locations across the UK, but largely in Liverpool and Wirral. You can purchase framed prints, baby grows and t-shirts featuring the iconic For all of Liverpool's Liver Birds (pictured), along with a 2021 calendar featuring his other work.

The Singh Twins Artwork
Photograph: @thesinghtwins_art
Internationally renowned, contemporary British artists The Singh Twins are known for their award-winning work which explores important issues of social political and cultural debate and re-defines narrow Eurocentric perceptions of art, heritage and identity. Available through The Singh Twins shop are a collection of their artwork posters, prints, books and tote bags, along with one of their recent works NHS v Covid-19: Fighting on Two Fronts fashioned on cushion covers, aprons, and facemasks.

The Unwrapping of Theodora Quirke by Caroline Smailes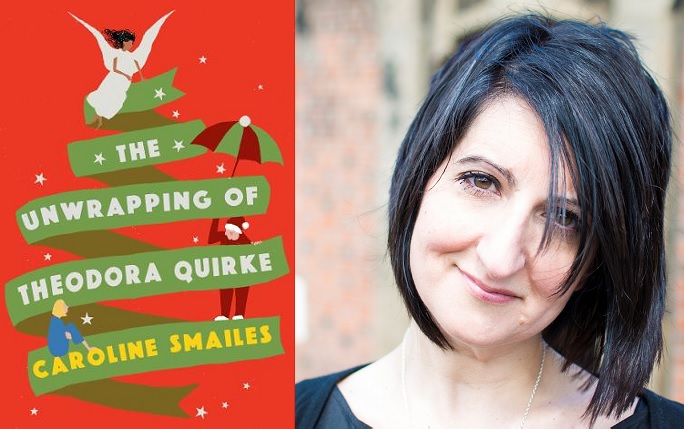 Photograph: carolinesmailes.co.uk
Caroline Smailes' (BA English Literature, 1996) acclaimed debut novel, In Search of Adam, was published in 2007 (The Friday Project/HarperCollins). The Big Issue North declared the book 'an engrossing and touching read from a new talent'. Since then Caroline has written six additional novels including international bestseller Like Bees To Honey, an experimental digital novel with eleven endings 99 Reasons Why and modern-day fairy tale The Drowning of Arthur Braxton which has recently been made into a feature film expected to be released next year. Caroline has published a new novel for Christmas 2020, The Unwrapping of Theodora Quirke, a gritty yet heart-warming festive read.

Wicker Wings
Photograph: wickerwings.com
Along with his sister, James Yu (BA Hons Business Economics, 2013) is the Founder of Wicker Wings, a luxury handbag brand that uses traditional handwoven methods and sustainable materials inspired by their grandmother who made wicker baskets for a living in China. Wicker Wings has been featured in a long list of publications, including Vogue, Harper's Bazaar and The Times.