Alumni prepare for world record setting globe circumnavigation in a Vet Ambulance
2020 has seen many plans change, be rescheduled or even postponed. Alumnus Lawrence Dodi (MSc 2009, BVSc 2011) and his partner Rachel Nixon are no exception.
After three years of preparation, their 2020 attempt at circumnavigating the globe and setting a world record in a converted ex ambulance was promptly halted. Below details their planned expedition and how you can follow their journey in the future.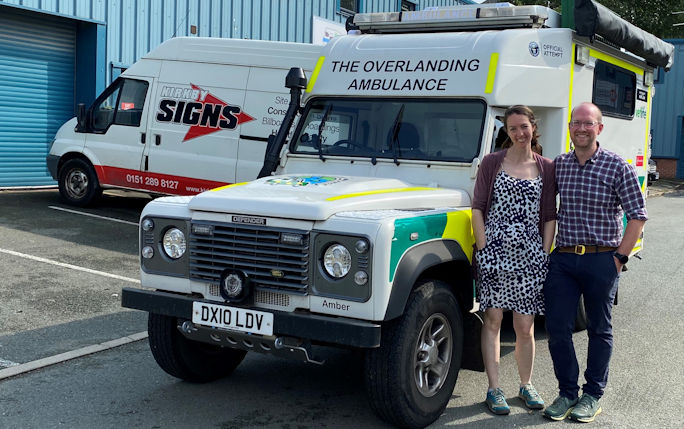 Along with their spaniel Peggy Sue, Lawrence and Rachel had originally planned to depart from Liverpool in March and head east towards New York following a route through 66 countries, across 5 continents and over 2 years, which was predicted to be a drive of more than 100,000 kilometres.
The journey in their Land Rover Defender Ambulance is aimed at setting the Guinness World Record for the 'Longest Journey in an Ambulance' to raise money and awareness for two charities; Anthony Nolan and Vetlife.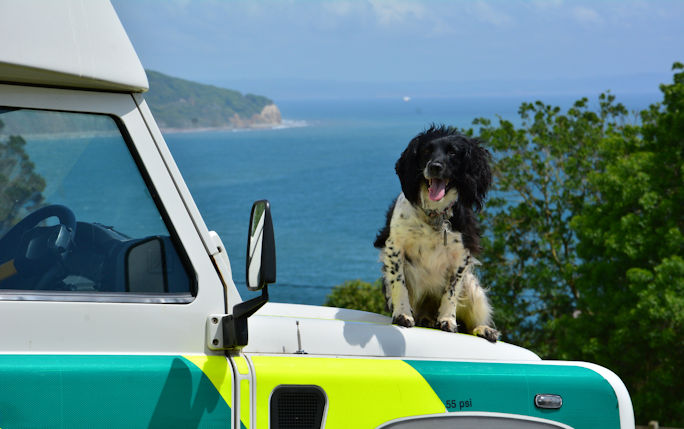 The first national lockdown and following restrictions meant postponing their original departure date and route, as well as their planned French wedding in May. Lawrence said:
"When you are travelling that far, problems and last-minute changes are par for the course. So, all was set and the ambulance packed for take 2 to depart during the first week of November. Unfortunately, the ongoing COVID-19 restrictions and lockdown meant that we've found ourselves waiting for restrictions to ease. Luckily we have perseverance in spades… which may be needed with Brexit happening in 2021."
Their self-funded expedition 'The Overlanding Ambulance' will leave at a future date you can follow their journey on Facebook, Instagram and Youtube: @theoverlandingambulance or on their website www.overlandingambulance.com and if you wish to donate you can do so via their Virgin Money Giving page.