In memoriam: John R Kitson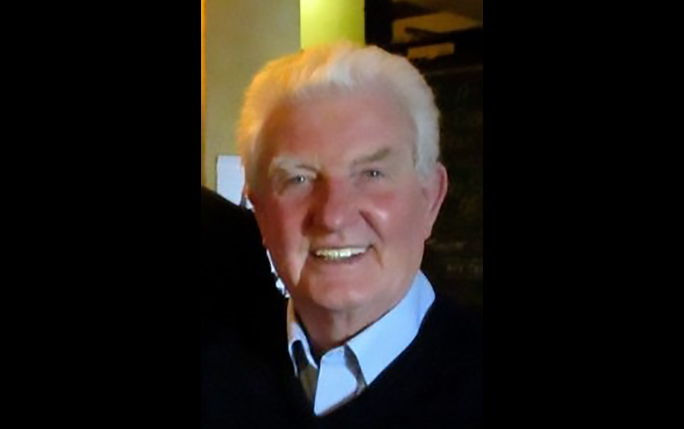 The University of Liverpool is saddened to hear of the passing of John R Kitson on Friday 18 September 2020. John will be remembered by all at Liverpool for the many years which he dedicated to his career at the University, for the warmth and humour which he brought to many colleagues, and for the hours he devoted to mentoring and advising new academic, technical and administrative staff.
John started as a trainee technician in the Department of Chemistry in 1962 and rose to Laboratory Superintendent, overseeing the technical and financial support for a large and active department. John subsequently took up the position of Finance Officer at the Surface Science Research Centre and the Leverhulme Centre for Innovative Catalysis where he built effective finance and administrative frameworks that helped to establish the new research centres.
The friendships which John developed within these roles endured long after his retirement, and John was part of a vibrant network of ex-colleagues who met regularly for lunch, beer and discussions on the state of the world.
In addition to being a cherished part of the University of Liverpool community, John was active in the trade union movement and served as a councillor in Lydiate Parish Council. In this role he extended provision for parks and playing fields for the community, also reflecting his strong interest in crown green bowling. He was also an active member of the Ormskirk Cricket Club where he was a treasurer and committee member for many years.
John was also involved in the Liverpool music scene and as a young man was part of music groups in Liverpool at a time when the Mersey Beat was becoming famous across the world. Unfortunately for him, there was another budding group around at the time, which caught the attentions of Brian Epstein. Epstein's loss was clearly the University's gain!
Above all, John was a family man, a dedicated and loving husband to Pauline (d. 2015), a loving father to Paul and Damian (d. 2020), a caring brother to Edward, and grandfather to Sam, Jessica, Jack and Ben. We send our thoughts and deepest condolences to John's family, and shall remember him for being a loyal and dedicated colleague, and good friend to many.
Donations in John's memory can be made to the West Lancashire and Southport Breathe Easy Group.