Welcome to our Class of 2020!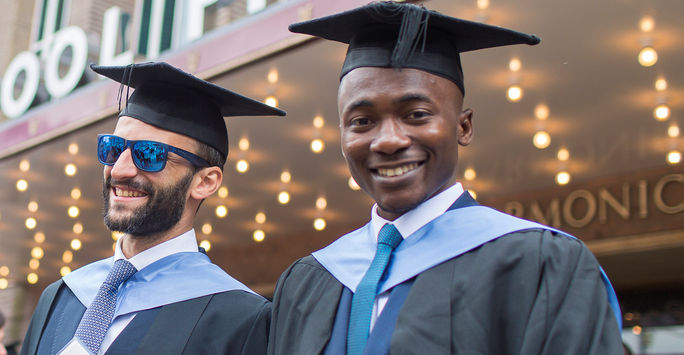 Congratulations to our Class of 2020 and welcome to your alumni community!
So graduation is finally here – you have worked so hard, in extraordinary circumstances, so we hope you take the time to celebrate all you have achieved! While graduation looks and feels a little different this year, we are very much in celebratory mood and ready to welcome our new Class of 2020 to the alumni community.
Wherever you are in the world, and however you're choosing to mark your graduation day we hope you will remember your time at the University of Liverpool fondly, and we look forward to welcoming you back to celebrate in style.
Remember, we plan to invite you back to campus during summer 2021 to celebrate with us in person. We will be in touch with you again about this in due course.
Don't forget to take a look at the Class of 2020 webpages to find out more about your alumni network and how you can access a range of benefits from our Careers & Employability service.
And please do join us for an online event as we celebrate the class of 2020, including a special film to honour your achievements from 1pm (BST) today, Friday 17 July.