VJ Day 75 years on: stories, sound and pictures by Meg Parkes and Geoff Gill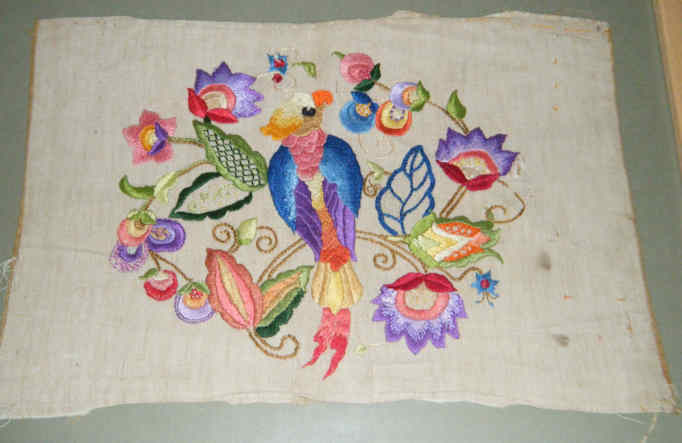 In this, the 75th anniversary year of VJ Day, authors and alumni Meg Parkes (MPhil Tropical Medicine 2013) and Geoff Gill (MA Tropical Medicine 1999, PhD 2009) look back at the recent "Secret Art of Survival" Exhibition at the Victoria Gallery & Museum and pay tribute to the VJ Day 75.
Meg Parkes is Honorary Research Fellow at the Liverpool School of Tropical Medicine (LSTM) and Geoff Gill is Emeritus Professor of International Medicine at both LSTM and the University of Liverpool.
On 15th August we mark the 75th anniversary of VJ Day, a day when we remember those who endured, died or survived, up to four years of captivity in the Far East.
During the Second World War 50,000 British servicemen were taken prisoner by the Japanese. Captive for up to four years they suffered malnutrition, overwork and tropical diseases. Almost 25% died. Many survivors suffered long-term health problems, including relapses of malaria and dysentery, chronic intestinal worm infestations and post-traumatic stress disorder (PTSD).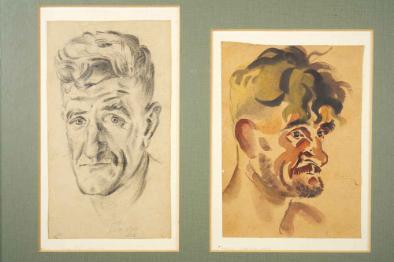 Featured in the recent "Secret Art of Survival" exhibition at VG&M these portraits of Private Charlie Proctor 1/5 Sherwood Forester Regt, were done 18 months apart: left: in Singapore 1942, right: Thailand (late 1943), by Gunner A.G. Old (courtesy Bartholomew family)
The Liverpool School of Tropical Medicine (LSTM) has been at the forefront of FEPOW medical care, as well as research into the physical and mental aftermath of captivity. Since late 1945 the School has seen over 4,000 Far East prisoners of war (FEPOWs). As numbers declined, the focus turned to the historical aspects, making the Far East POW Project the longest-running collaboration in LSTM's history.
Tens of thousands of British troops embarked at Liverpool's Princes Landing Stage during the war; over 20,000 repatriated FEPOW survivors disembarked in late 1945. At first just a few, later many more, were to seek help from medical staff at LSTM.
Several FEPOW were graduates of the university: Royal Army Dental Corps officer, Captain David Arkush studied dentistry from 1931-1936. Others, like Wallasey-born Royal Army Medical Corps orderly, Private Gordon Vaughan graduated, again in dentistry, in the early 1950's.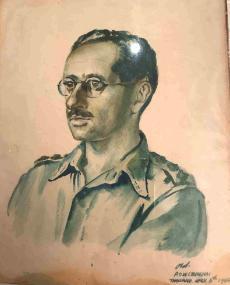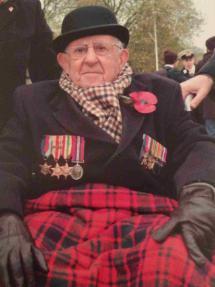 Captain Arkush portrait painted by Gunner A.G. Old, 1944 Thailand, and in 2013, aged 99, attending the Armistice parade in London (photographs courtesy the Arkush family)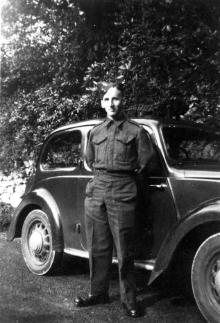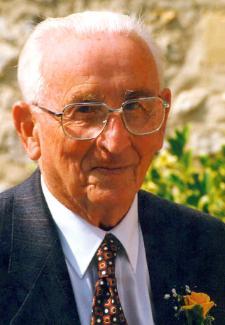 Gordon Vaughan in 1940, and in 1998 (photographs courtesy the Vaughan family)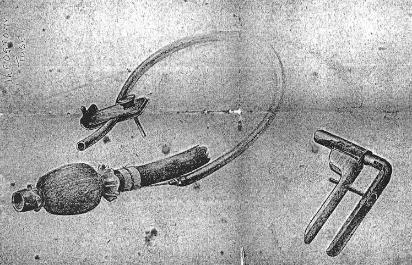 This sketch of a self-retaining ileostomy tube, designed and made by Vaughan at Chungkai POW hospital camp in Thailand in 1943, also featured in the exhibition (courtesy LSTM)


Vaughan, a trained engineer, was an ingenious maker of medical and surgical instruments during captivity in the jungle hospital camp in Thailand (see sketch above).
A fellow dental student with Arkush, Ernest Cardwell also served as an army dentist in Singapore. He was one of 200 medical and nursing staff murdered by Japanese soldiers in the infamous Alexandra Hospital massacre, 14 February 1942. In 2010 Arkush visited the Victoria Gallery & Museum (VG&M) and on seeing the university's War Memorial board asked why Cardwell's name was missing. It has since been added.
Meg Parkes' oral history interviews with 67 FEPOW are documented in the book Captive Memories (2015). Geoff Gill researched disease and treatment on the Thai-Burma Railway, resulting in Burma Railway Medicine (2017). Their most recent book, Captive Artists (2019) is the result of a seven-year investigation into FEPOW art created secretly during captivity.
The investigation culminated in the "Secret Art of Survival" exhibition at the VG&M. It is the result of a partnership between the Liverpool School of Tropical Medicine and the University, funded largely by the Lottery Heritage Fund and private donors. Regrettably it was forced to close early (after only four of its eight-month run) in March 2020, due to the pandemic.
Many of the artworks displayed will form a virtual exhibition on both the VG&M and the Captive Memories websites: https://vgm.liverpool.ac.uk/exhibitions-and events/special/fepow/ and captivememories.org.uk
For information about LSTM's FEPOW Project or any of the books mentioned, please visit: https://www.captivememories.org.uk/ and scroll to the bottom of the page. Books can be ordered via LSTM, please email fepow.project@lstmed.ac.uk for details.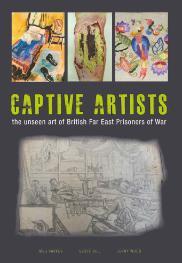 416 pages, 300 illustrations in full colour throughout