Reading to Heal: Recommendations from our alumni authors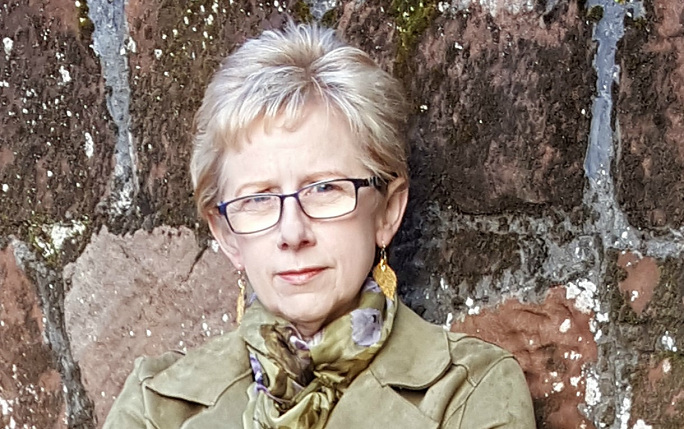 With many turning to reading in the wake of COVID-19, we asked some of our alumni authors for their book recommendations to help our students, alumni and friends to keep going through challenging times. The next author to provide their recommendations is Environmental Biology alumna and crime fiction author Margaret Murphy.
On her journey to writing, Margaret Murphy has been a country park ranger, biology teacher, dyslexia specialist and a Visiting Professor in creative writing. She now writes psychological crime fiction to international acclaim, with books which have been published in the UK, the USA, and in translation across Europe.
On the reasons behind her choices Margaret said: "I'm finding it hard to focus during the COVID-19 lockdown, and it seems I'm not alone. Anxiety, impatience, a loss of control and personal agency have all been cited by others, but whatever the cause, it's very real, and it has affected both how I read, and the kind of books in which I'm willing to invest time and mental energy. With this in mind, I've avoided anything too heavy or convoluted, and my three recommendations comprise one comfort read, one post-apocalyptic read (because we will get past this), and one book I wouldn't usually read, but was recommended to me."
Jane Eyre by Charlotte Bronte
"The comfort read is Jane Eyre, by Charlotte Bronte. 'Comfort' might seem an odd description of this dark, gothic mystery, but this was the first adult fiction I can remember reading, and it's one of very few books I return to again and again. Gothic, it may be, but it is an involving and deeply satisfying mystery, too. I was probably nine or ten when I first read it in a Readers' Digest abridged version—I was an avid reader but not that precocious! The novel had a profound effect on me: in the young Jane I saw someone of my own age articulating the feelings and thoughts and confusion (and yes, passion!) I constantly experienced trying to make sense of the world. I was impressed by Jane's innate morality, and her ability to remain true to herself – and by the fact that poor, obscure and plain though she was, she finally achieved autonomy in her life."
Riddley Walker by Russel Hoban

"My post-apocalyptic recommendation is Riddley Walker, by Russel Hoban. It is set about two millennia after a nuclear Armageddon, in a world that largely lacks technology, or even the basic comforts of life. Nevertheless, there is joy and humour in this ravaged world. What I relish most in the novel is Hoban's inventiveness with language – he imagines a Kentish English many generations on, in a world which relies on oral tradition, where words evolve and phrases become elided, giving rise to delightful and often funny corruptions, such as the "Pry Mincer", who presumably resides in "Wes Mincer". The subject matter is deadly serious, yet Hoban's wit and playfulness result in a masterpiece of writing which has both warmth and great charm."
Music and Silence by Rose Tremaine

"Music and Silence, by Rose Tremaine, is the book I would not have chosen, but for a friend's recommendation. Set in 1629 in the court of Danish King Christian IV, it follows the fortunes of English lutenist, Peter Claire, and Emilia, a companion to the King's adulterous and estranged wife. I found it so seductive, the historical elements so fascinating and revelatory, the narrative so immersive that I did not want the book to end."
The first novel in Margaret's Clara Pascal books, Darkness Falls, is now available via Amazon Kindle.