Student-led initiatives supported by alumni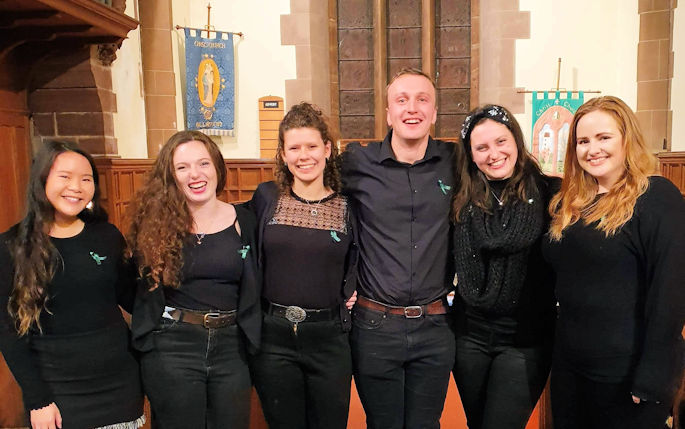 Each year the University of Liverpool Veterinary Alumni Association (ULVAA) receives monetary donations from alumni that helps to support our activities. This year we once again invited students to apply to us for funding to support academic activities as well as non-academic activities that promote wellbeing. So far this year we have supported the Christmas Carol Service and the BSAVA Student Conference.
Leahurst Christmas Carol Service
In December the Vet School Christmas Choir performed their annual carol concert. The choir is a great way for students of all years and staff to socialise and bond over a common goal, the concert. The choir rehearsed for nine weeks in the run up to the concert; all members of the choir grew in confidence over the weeks of rehearsal and everyone enjoyed being part of such a dynamic group.
All this hard work paid off and culminated in a beautiful concert. Furthermore, the concert raised almost £400 for the mental health charity "Mind" and there was also a collection for a local food bank and "Trusty Paws" (a student run veterinary clinic for the dogs of the homeless and vulnerable).
BSAVA Student Conference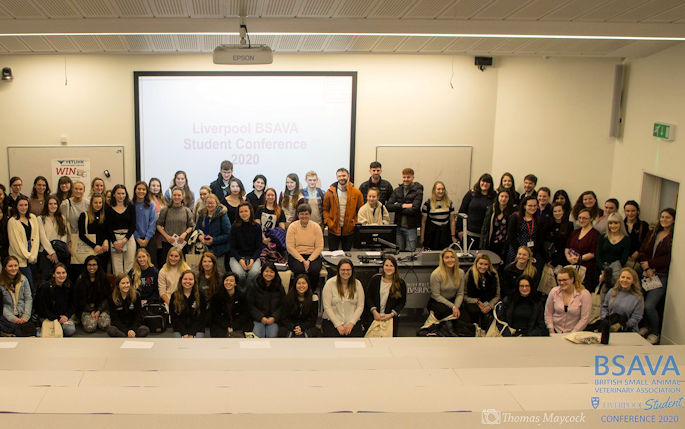 The 3rd annual BSAVA Student Conference ran in February 2020 and brought together around 100 students from Liverpool, and further afield including the Royal Veterinary College, Cambridge, Nottingham and even Trakia University in Bulgaria.
The dual aim of the conference is building on knowledge learnt in clinical years and encouraging pre-clinical years to further their knowledge which can then be applied in later years. The two days were crammed full of activities including workshops on ophthalmology, behaviour, anaesthetic troubleshooting, acupuncture and ethics.
Other highlights included "Why YOU are better than a haematology analyser" and a careers panel with alumni from the class of 1998: Colin Whiting, Sian Rothwell, Ian Stroud and Danielle Greenberg.